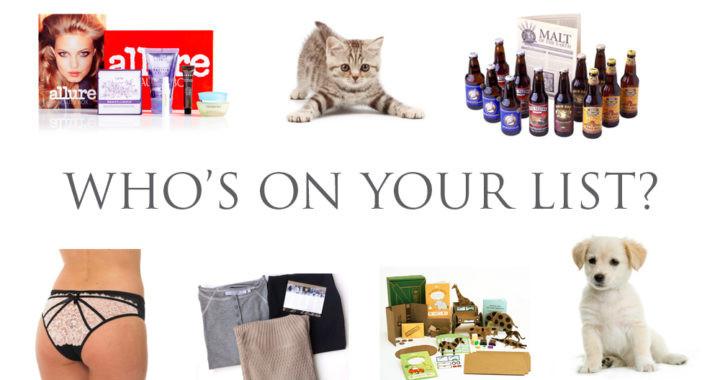 Do you ever wish you were a better gift giver? There are only so many fruit baskets and gift cards you can give before you start to see the disappointment in people's eyes when they open yet another tie from you. Instead of giving the same gifts you always give this year, why not give them (or even show yourself a little love with) a subscription gift box they'll love. We know, subscription boxes sound expensive. Funny enough, there are some seriously cheap ones out there that start at $6/month that'll still impress the heck out of whoever you send them to. From food to beer, pets to pampering, you can find a gift box for pretty much anyone now. Enclosed has narrowed down the list to 17 blow-your-mind subscription gift boxes that you gotta see...
You can get your boozy best friend a subscription to a Microbrewed Beer of the Month Club so they can always get their drink on (prices start at $28/month).
If your mom is way into cooking, get her a Raw Spice Bar monthly subscription so she can start experimenting with new and exciting flavors. It's only a measly $6 a month!
You might just want to show your best furry friend some serious love with a BarkBox or MeowBox subscription (prices range from $23 to $35/month). If you don't spoil them rotten, who will? Enclosed included these killer boxes, plus a little something special from yours truly in their roundup. We're already throwing our hands up and screaming "just take our money already!" With this many options, you'll never be accused of giving out a lame gift ever again. Read the entire list and get details on how to get them yourself right here on Enclosed!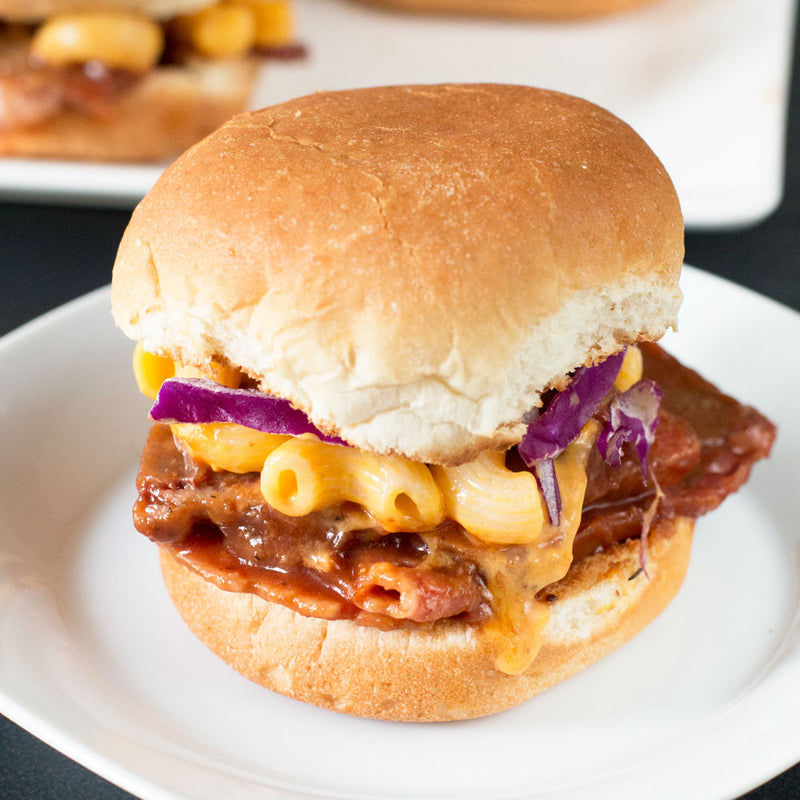 You know when you have leftovers hanging around and you have ZERO idea what to do with them? My refrigerator is usually a mash up of random BBQ leftovers, some pasta and whatever else I happen to have leftover from last night's BBQ party. There's a limit to how many times you can eat the same dish the same way. I mean, I love my brisket, but after a couple of nights of just brisket and a side salad, I'm getting bored.
I also happen to be lazy and have no desire to actually get too terribly creative unless I know it'll take me zero extra effort. Enter these little brisket mac n cheese sliders... Brisket Mac N Cheese Sliders are the new appetizer that you have absolutely no excuse not to make. Seriously, how easy are these little guys? You just throw some leftovers on a toasted bun and BAM, you have a completely new way to eat that brisket and mac n cheese that have been taking up valuable real estate in your refrigerator.
Plus, how fancy you get with this recipe is completely up to you. You can make your own smoked brisket or you can head over to Pig of the Month's shop to snag some of their oh-so tender brisket. For the mac n cheese, you can simply make these sliders with store-bought mac and cheese, or you can bust out grandma's favorite recipe to go the extra mile. Regardless, these sliders are just the right balance of meat and cheese to hit the spot with every bite. There's no going back once you've eaten these sliders, so get prepared to start craving mac n cheese on your sandwiches from here on out. Don't say I didn't warn you...
INSTRUCTIONS - Watch the video below!
Pig of the Month BBQ on Vimeo.
Shop This Post
Recipe, video & photos by Meghan Bassett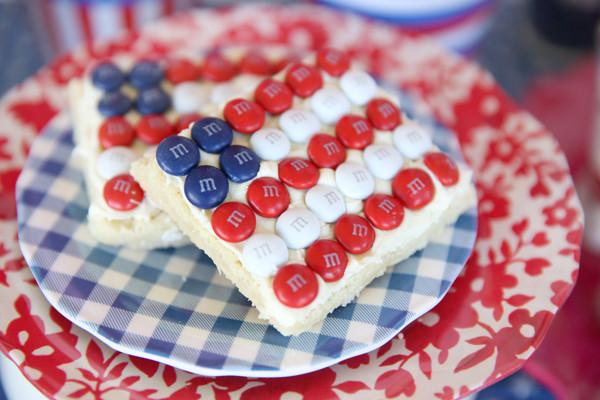 Who's ready for a long weekend? We can't lie, we've been waiting for this holiday weekend for weeeeeeeeks. July 4th is one of our favorite holidays, because it's all about the grill and the BBQ. Seriously, what's more all-American than grilling up some meats with a cold beer, surrounded by all your friends and family?! You know we love to get in the holiday spirit, no matter what holiday it is. That's why we've rounded up our favorite red, white and blue recipes so you can get your Independence Day party on. From snacks to apps, drinks to... well, even more drinks, we've got your holiday celebration covered. Let's face it, you've been procrastinating planning out that backyard BBQ all week long, haven't you? ;) Red, White & Blue Pretzels - Sauce + Style
No-Bake Berry Trifle - Natasha's Kitchen
Red, White & Blue Dipped Rice Krispie Treats - Life Love and Sugar July 4th Sprinkle Cookies - Simply Gloria
Red White and Blue Brownie Pizza - Jo Cooks 4th of July Cake Roll - Taste and Tell Patriotic Pretzel Bark - Melissa's Southern Style Kitchen
Red White & Blue Cake Batter Dip - Sugar & Soul Flag Cookies - Our Best Bites Red White and Blue Deviled Eggs - Created by Diane 4th of July Firecracker Popcorn - See Vanessa Craft
Fireworks Sugar Cookie Cake - Crazy for Crust
Marshmallow Pop Sparklers - Life With the Crust Cut Off 4th of July Fruit Kabobs - The Baby Bumb Diaries Triple Berry Frozen Smoothies - In Katrina's Kitchen
4th of July Firecracker Jell-O Cups - Cincy Shopper Fireworks Pina Colada - Home Sweet Jones
July 4th Layered Drinks - In Katrina's Kitchen
Red White & Blue Sangria - Life's Ambrosia Happy July 4th to our BBQ-lovin' peeps! Be sure to show up what your cooking up on Twitter (tag @iheartbbq) or on Instagram (tag @pigofthemonth)! Down a cold on for us and wave that flag high.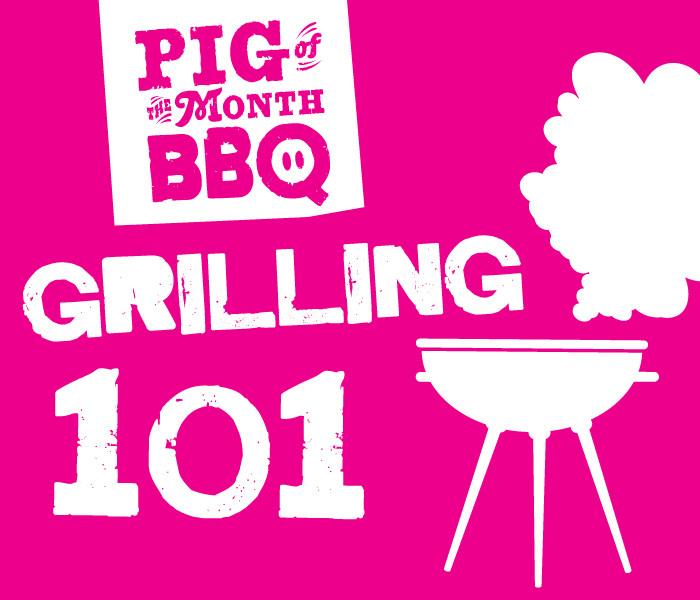 You know that magical juicy chicken you dream of getting hot off the grill in your very own backyard? It ain't as easy to make as you think. We hear it all the time - "how do I grill chicken breasts and keep them moist?" "Is there any way to avoid dry chicken? Help!" You asked BBQ-loving peeps and we are here to answer your grilling prayers. Just follow the crazy simple steps below and boom, just like that you'll be the envy of the entire neighborhood. Get that grill master cap ready...
First, use the bottom of a wide jar or glass (or even a small skillet) to flatten those chicken breasts in an even thickness. You don't need to pound them to super thin cutlets, just make them even. Now, brine that bird! Even a mere 30 minutes in a salty brine or marinade will make all the difference - plus you need time to fire up the grill anyway 😉
An easy brine is super salty water with a dash of black peppercorns will do the trick, or go fancy with a marinade for a couple of hours. Either way, make sure you are letting the chicken rest in the brine or marinade for at least 30 minutes.
Once the grill is hot, oil it up and grill the chicken breasts over medium high heat, approximately 350 to 425 degrees. Make sure they are over direct heat and grill them for just a few minutes per side. Fast and hot gives you a good sear and keeps the meat nice and juicy. When the meat reaches 155 degrees, remove it from the heat and let it rest. Don't worry, it'll keep cooking and reach that safe zone of 165 degrees while it rests. Just don't cut it too soon or you'll lose those tasty juices! Serve with any Pig of the Month BBQ sauce, chimichurri, or salsa. Happy grilling folks!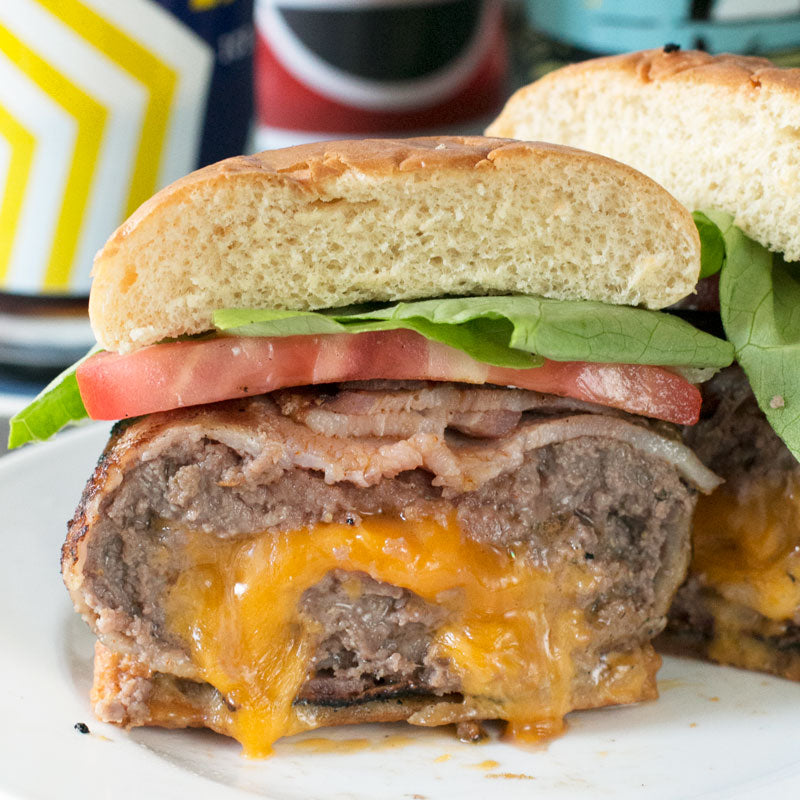 Chipotle Bacon-Wrapped Juicy Lucy Burgers... Yep you read that right. We took the classic Juicy Lucy burger and took it to the next level by wrapping it in our famous Chipotle rubbed bacon.
  This is the kind of epic burger we can't resist making. I mean, bacon makes everything better right? Wrapping a cheese-stuffed burger in bacon just makes sense. After crisping up that bacon on a hot grill pan, it adds just the right amount of savory crispiness that you crave when you bite into a burger.
If you want your summer to be epic, this is the quickest way to make that happy. We'll be grilling up these bad boys, all day erry day. Because that's what summer is all about. Happy eating!
INSTRUCTIONS: In a large bowl, mix together beef, flour, salt, pepper and garlic powder with your hands. Divide the mixture in half, and then in half once more. Form 4 round patties, making sure to pat them out thin.
On a large sheet pan, lay 5 bacon strips out in the shape of a star.
Place one of the small patties in the middle and add half of the cheddar cheese to the center.
Top the patty with another patty, firmly pinching the edges to seal it well.
Fold up the strips of bacon over the burger, trimming the ends of the slices as necessary so they lay in a flat layer. Repeat this process to form the second burger. Place the burgers seam-side down on a grill pan over high heat. Cook for 5 minutes per side, or until desired doneness is reached, making sure to flip the burger on it's sides to crisp up the bacon on all sides.
Serve immediately and garnish as desired.
Shop This Post
Pig of the Month Chipotle Rubbed Bacon
Recipe & photos by Meghan Bassett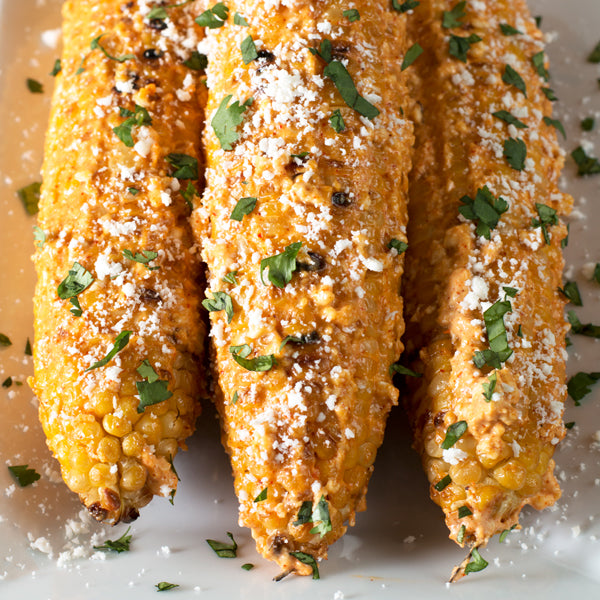 Need a new, spicy twist on traditional grilled corn on the cob this summer? This Mexican street corn is a simple way to spice up plain ol' corn. The spread is tangy with just the right amount of spice to brighten up the smoky grilled corn. You won't be able to stop with just once cob!
Sprinkle on extra cheese, lime juice, fresh cilantro and chili powder for even more of a flavor punch in the mouth. You'll be surprised how such a simple recipe can completely transform one of your favorite summer grilled veggies.
Heat up your grill and oil the racks. Set corn cobs on the grills, rotating throughout the cooking until done, approximately 8 to 10 minutes.
In a small bowl combine the mayonnaise, sour cream, spices, lime juice and cheese.
When the corn is cooked, remove from the grill and slather each corn cob generously with the spread you created. Serve immediately with extra cheese, cilantro, chili powder and lime wedges.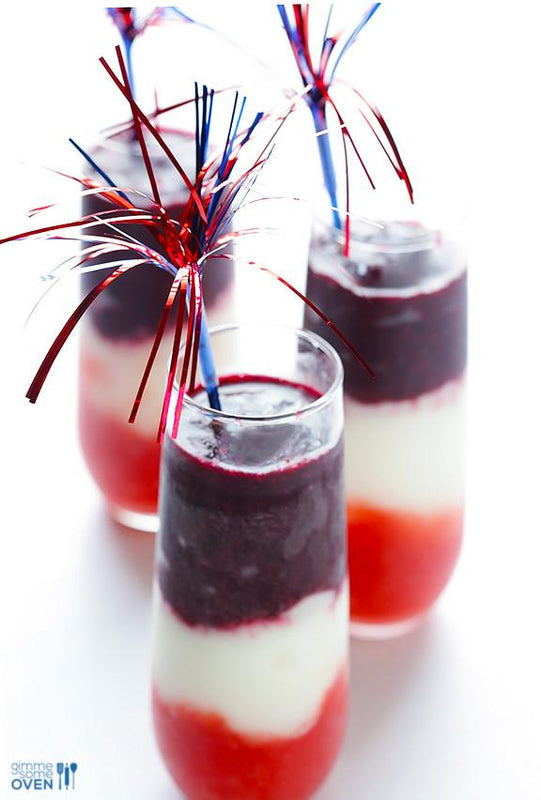 The Memorial Day BBQs are coming… We're already prepping our grills and rubbing down our tasty meats so we can rock this holiday like we've never rocked it before. Are you ready? It doesn't matter if you are hosting the most epic BBQ ever or you're planning on making the rounds, you need some killer recipes to wow everyone with. That's why we pulled together a list of our ultimate Memorial Day recipes, just for our piggy peeps to get in on. We've got the cream of the crop recipes here, from cocktails to desserts, snacks to the main grilling event. You'll find everything you need to make this Memorial Day weekend the best celebration EVER. The only question is, which ones will you be busting out like a boss?
Holiday Weekend Sipping Red White and Blue(berry) Margaritas - Gimme Some Oven DIY Fresh Fruit Ice Cubes + Cocktails - Sauce + Style Red, White, and Blue Sangria - Examiner.com Quick & Easy Margarita Shandy - Serious Eats Grilled Citrus Sangria - Sauce + Style Red White and Blue Ice Cubes - Momtastic Steak Island Beer Cocktail - Serious Eats Patriotic Punch - Sauce + Style
Grillmaster Favorites The Best Garlic Burgers Ever - Foodiecrush Ultimate Bacon Cheeseburgers - Serious Eats
Grilled Chili Rubbed Flank Steak - Sauce + Style Barbecue Bacon Burgers - Serious Eats
The Double Bacon Hamburger Fatty Melt - Serious Eats
Spicy Dry Rub Ribs - Sauce + Style
Snack Attack Sriracha Bacon Wrapped Stuffed Jalapeños - Sauce + Style Loaded Guacamole - What's Gaby Cooking? Bacon-Wrapped Onion Rings - Sauce + Style
Open-Faced Pulled Pork Sliders - Sauce + Style Sriracha Lime Baked Chicken Wings - Sauce + Style Sweet Finishes Firecracker Jell-O Cups - Cincy Shopper
Red White and Blueberry Yogurt Popsicles - the view from great island
Red Velvet Cupcakes - Your Cup of Cake
Independence Day Ombre Cake - Brit & Co. Happy Memorial Day, BBQ-lovin' fans! May your grills burn hot and your beers stay cold in the summer heat.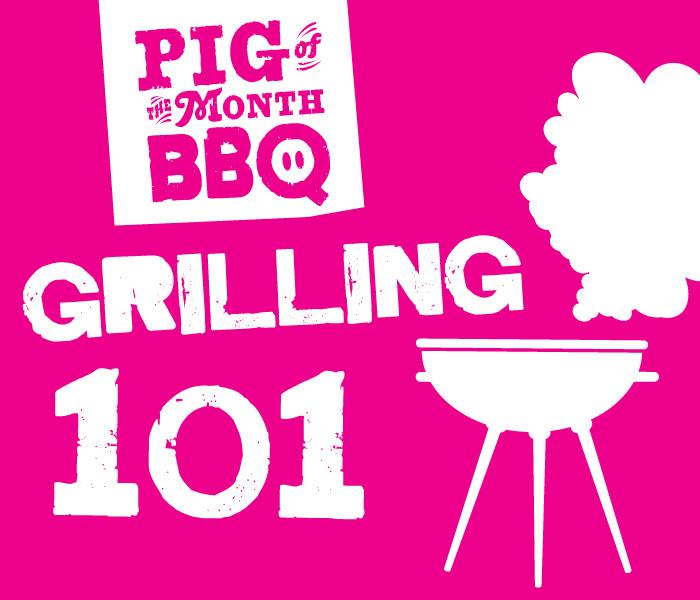 Becoming a grill master is everyone's goal during the summer. You want to be the man/gal with the plan when the grill is firing up and all those tasty meats, veggies and fruits are heading for those killer grill marks. If you are hoping to be a better griller this summer, the first thing you have to master is the heat of your grill. Every grill can be different, but the real key isn't nailing a specific temperature, it's getting the foods on the grill in the right order. Slamming some delicate fish on a blazing hot grill isn't going to give you that flaky tastiness you want, just like throwing a steak on indirect heat isn't going to deliver the juicy, tenderness. Feeling overwhelmed yet? No worries, we've got you covered. Here's the complete guide to knowing exactly what temps the top grilling foods need to hit the grill at.
Fire up those grills, ladies and gents. You GOT this.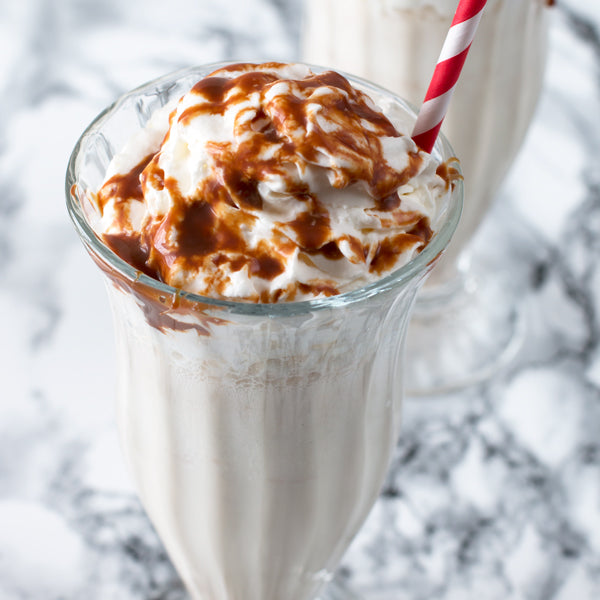 Summer grilling season is in high gear and that means just one thing around here… It's time to break out some serious summer cocktails to cool off with while standing around the grill all afternoon. Backyard BBQs are a way of life whenever the sun is out and we can't lie, we get a little tired of the beer and wine after the first few get togethers. So we are upping our cocktail game this summer with some seriously refreshing, oh-so addictive recipes to beat that summer heat. There's a little bit of everything in here whether you are a tequila-lover, or you'll only drink fresh fruit cocktails all summer long. The only question is, which one should we try first….?
Pineapple Mint Cooler - Honestly Yum Watermelon Shandy - How Sweet It Is
Bourbon Caramel Milkshake - Sauce + Style Pink Grapefruit Margarita - A Spicy Perspective
Rhubarb Fennel & Vermouth Cocktail - Honestly Yum Mango Mojito - Sauce + Style Spicy Michelada - A Spicy Perspective
Fresh Watermelon Mint Juleps - How Sweet It Is Frozen Strawberry Margarita - The Little Epicurean Strawberry Rhubarb Margarita - Sauce + Style
Pomegranate Mojito - Drizzle & Dip Rose Sangria - How Sweet It Is Mojito Popsicles - Sauce + Style Cheers to the freakin' summer piggy peeps! Happy drinking!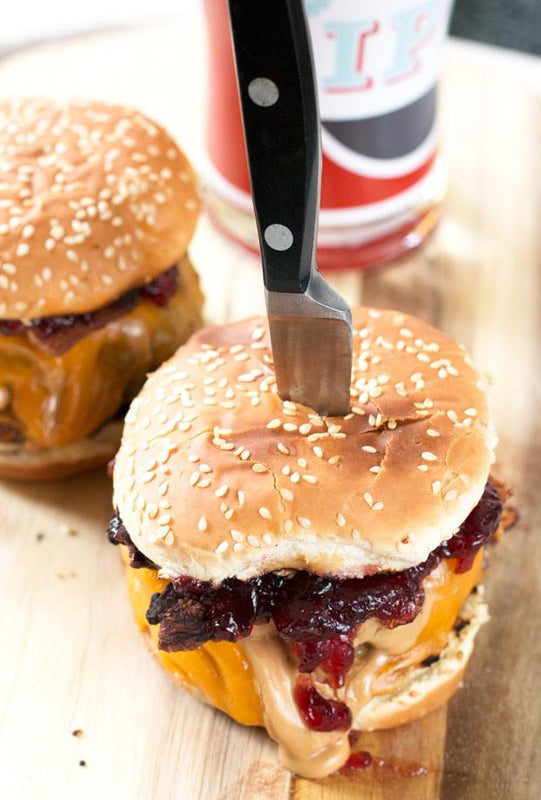 Bacon PB&J Burger... You might think I'm crazy for sharing this recipe with you but trust me, it's INSANE in all the best ways. Seriously, this burger is downright EPIC.
You start with a thick, delicious, meaty burger, and then you melt some peanut butter and cheese on top. The peanut butter gets all gooey and mixed up with the cheddar cheese for an added rich nuttiness. Then that grape jelly comes in and you're right back to your childhood and those crustless PB&J sandwiches you loved so much. Of course, this is a grown-up, meatier version that totally kicks that measly childhood fav in the butt. Top it all off with our famous Applewood Smoked Maple Bacon and BOOM. Summer's burger is here.
And it's a gooey and glorious mess of meaty perfection.
INSTRUCTIONS: Add the ground beef, spices and flour to a large bowl. Mix the meat together, using your hands is best here, until the spices are incorporated throughout. Form 2 thick patties and place on a hot grill, grill pan or cast iron pan to cook. Cook for approximately 4 minutes on each side over medium-high heat to reach medium temperature. During the last minute of cooking, add 2 Tbsp of peanut butter to the top of each burger. Press a slice of cheddar cheese on top and cover with a metal bowl, or tent with aluminum foil, to help the cheese melt. Once the cheese is melted, remove from heat.
Slather the top buns with 2 Tbsp of grape jelly each. Place the burgers on top of the bottom half of the buns, followed by 2 slices of bacon each, and then top with the other halves of the buns. Get ready to get messy!  
SHOP THIS POST
Pig of the Month Applewood Smoked Maple Bacon
Recipe & Photos by Meghan Bassett
« Previous
1
…
14
15
16
17
18
Next »