Posts tagged: Recipes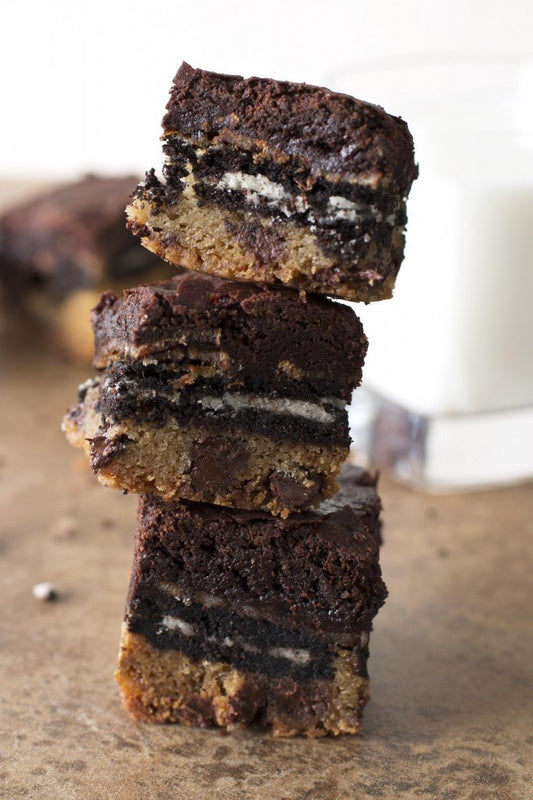 Oh yes, that's right. Just when you thought dessert couldn't get any better, it did. Look at those gorgeous layers - a layer of cookie, layer of Oreo, layer of candied BACON, and topped with a layer of brownie. If you've ever needed the perfect over-the-top, decadent, and oh-so addictive dessert, let me tell you right now folks - this is IT.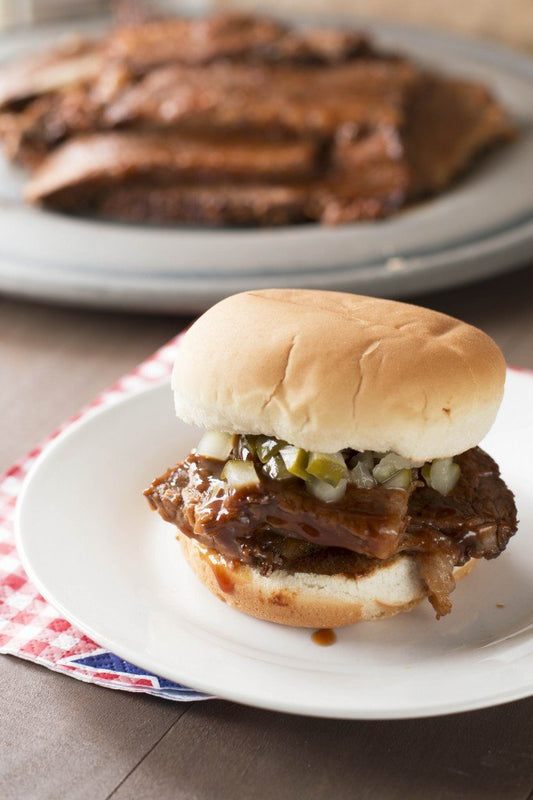 Delicious and tender smoked brisket is a hard thing to come by when you don't have hours to tend to a smoker. Nothing beats the smoke-filled flavor you get in every bite, so tender and comforting you feel like you could just melt away. I am thrilled to bring you my favorite, unbelievably simple and ridiculously tasty, slow cooker brisket. You might not be smoking it over wood chips all day, but you'll still
taste
that smoke flavor.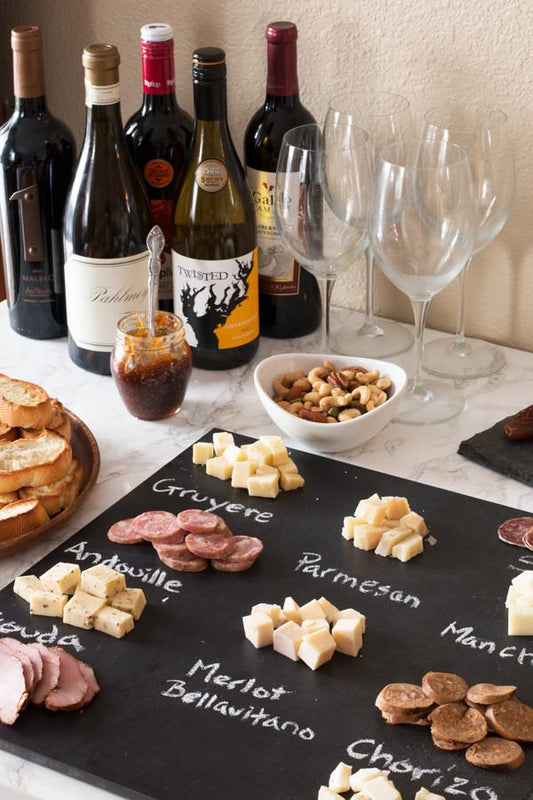 My ultimate go-to holiday party item is always a huge antipasti platter. I love all the different flavors and textures. You can really have a lot of fun with it! The real bonus is it requires very little effort and it always looks stunning.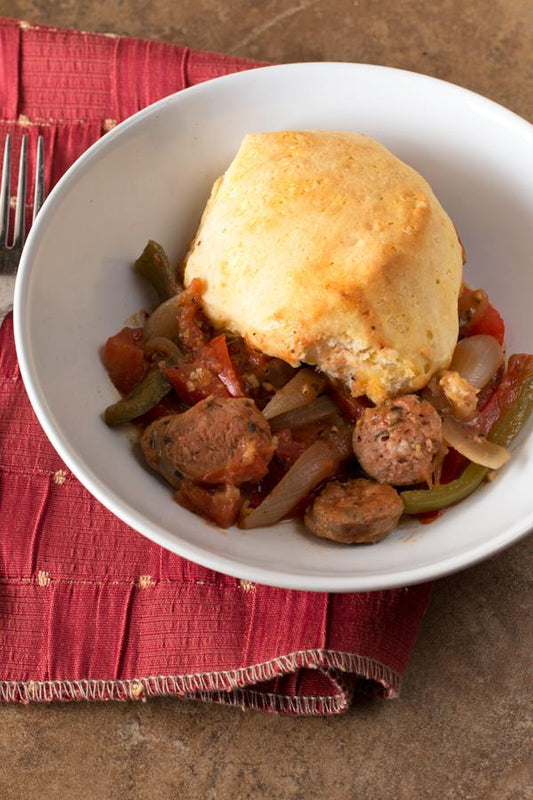 This sausage and peppers skillet is the ultimate one-skillet meal that will warm everyone's belly throughout the winter. It's such a simple, straightforward meal that requires little time and only dirties one dish (who wants to do any more dishes at this point, right?!). You will find yourself pulling out this recipe again and again during the cold months ahead. It'll become a new family favorite!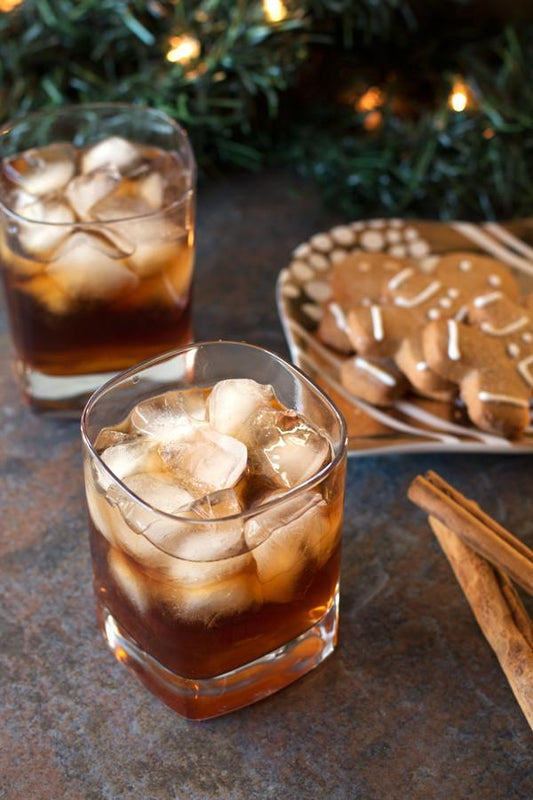 December is the one month every year that I feel like I can truly celebrate gingerbread. I will devour anything gingerbread-related, whether it's cookies, cakes, or candy. This year, in anticipation of the holiday parties I knew I would be hosting, I decided the ultimate way to enjoy gingerbread would be a cocktail. Genius, right?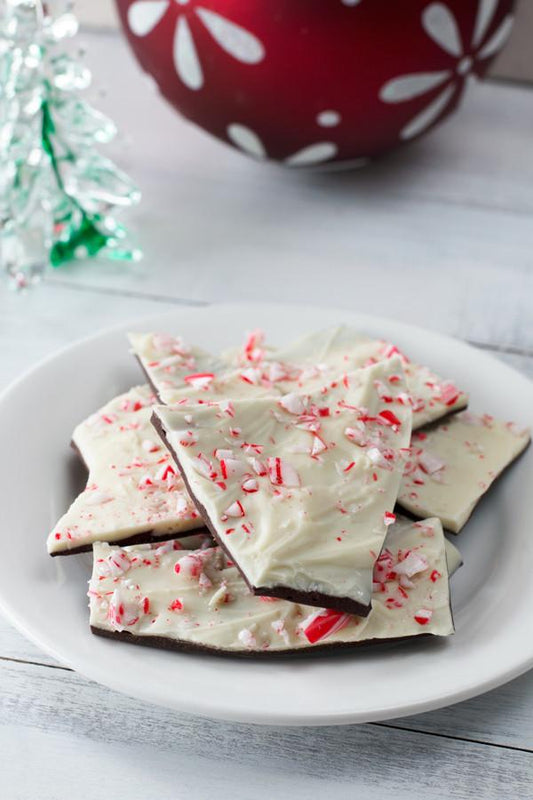 I LOVE to create DIY gifts when the holidays roll around every year. I always try to make some sort of sweet treat for all my friends and colleagues to enjoy. However when the time comes to actually make the gifts, I find myself flooded with holiday parties and get-togethers, which seriously limits my time to prepare custom gifts for everyone. That's why this year I am especially thrilled to share with you my recipe for oh-so easy peppermint bark! It comes together in a little over an hour, leaving the rest of your day wide open to enjoy the holiday season (doesn't it fly by way too quickly each time?!). My tip is to run by your local dollar store to stock up on all those cute little tins. Just line the inside with parchment paper, throw in as much peppermint bark as you can!
INSTRUCTIONS: Add the semi-sweet chocolate chips to a microwavable bowl. Microwave the semi-sweet chocolate for 45 seconds to 1 minute. Remove the bowl and stir. Place back in the microwave for 15-second intervals, stirring in between each, until the chocolate is melted and smooth. Line a baking sheet with wax paper. Spread the melted semi-sweet chocolate in an even layer on the wax paper. It should be approximately 1/4" thick. Allow it set for 30 minutes in the freezer.
In a microwaveable bowl, microwave the white chocolate chips in the same way you just did with the semi-sweet chocolate chips. Once melted and the mixture is smooth, spread the white chocolate in an even layer over the semi-sweet chocolate. You will need to work quickly so the semi-sweet chocolate doesn't melt and form streaks in your layer of white chocolate. Sprinkle the crushed candy canes on top of the melted white chocolate. Allow it set for an additional 30 minutes in the freezer. Remove and break into chunks.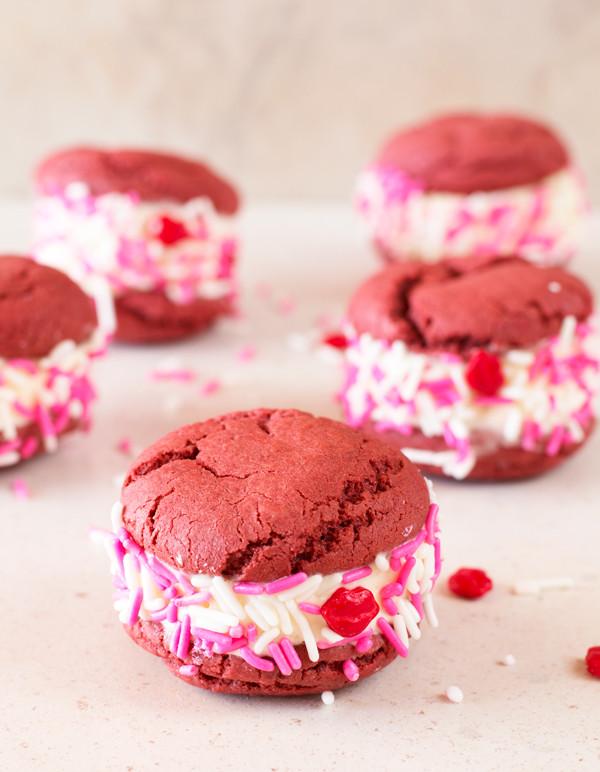 Is there anything more indulgent than red velvet? 
Soft, dreamy cream cheese ice cream is sandwiched between chewy red velvet cookies, making this the best ice cream sandwich you'll ever taste. You can roll the sides in sprinkles, mini chocolate chips, caramel bites, or anything else you can think of. They are fun to make and even more fun to eat!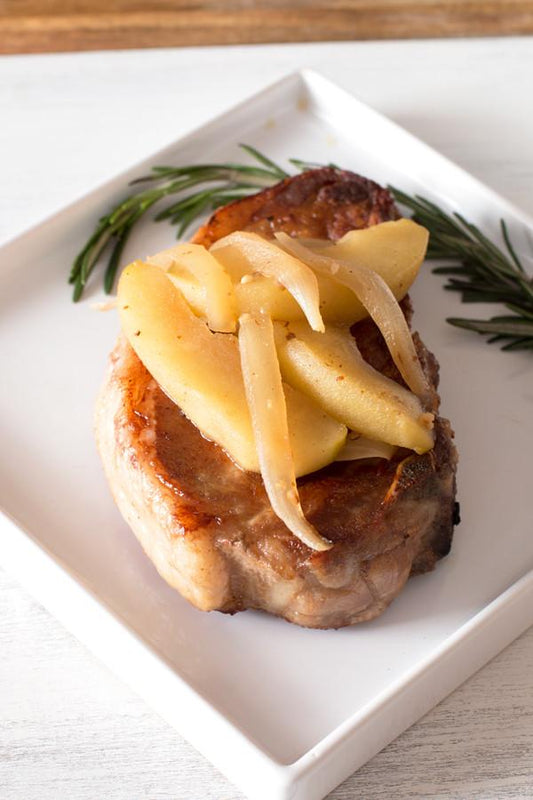 These gorgeous smoked pork chops couldn't be easier to make. The pork chops cook off beautifully and while they are finishing in the oven, you can throw together a flavorful topping of apples and onions in mere minutes. 
So simple and elegant, you might be tempted to pull this recipe out for special occasions! You can tell everyone it took you hours… It'll be our little secret!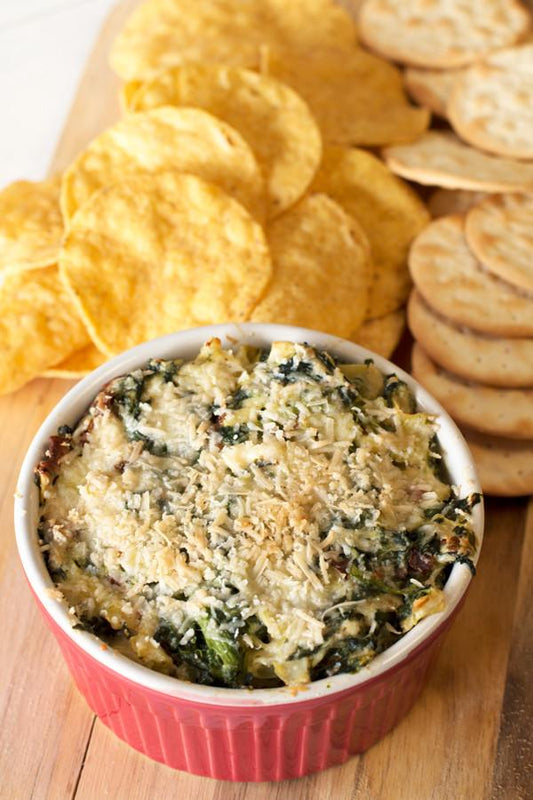 Spinach and artichoke dip is my ultimate go-to whenever I go out to eat. The one thing I always feel is missing from those spinach and artichoke dips is BACON (I mean really, what couldn't be improved with a bit of bacon?). This version of the classic dip is packed with chopped Pig of the Month bacon and it really makes this dip ten times better. Plus the whole recipe comes together in less than a half hour!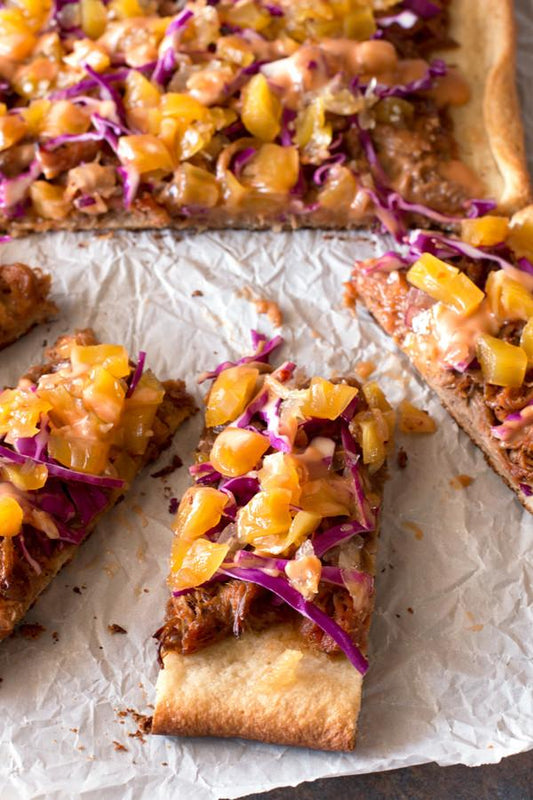 This is officially my new favorite way to devour pulled pork. I'm serious, I can't even begin to convey how much I love this flatbread. All of the layers of flavors on top of a perfectly crisp flatbread makes this dish a must have for anyone who loves pulled pork. 
1
2
3
…
16
Next »