Posts tagged: cocktails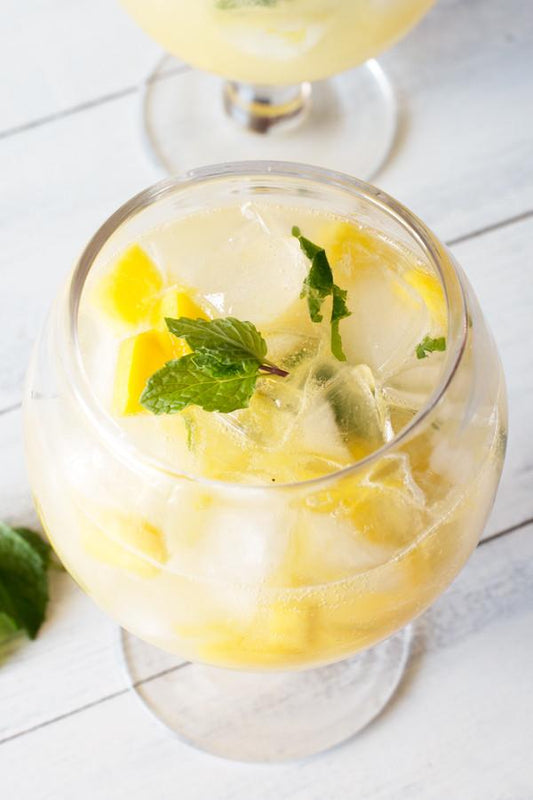 The sun is out, the weather is warm and it's officially the start to a great spring season. I love breaking out the bright, refreshing cocktails as soon as the weather gets warm. After feeling like I've been living in a cave, hibernating from the bitter cold temperatures, this mango mojito is a breath of fresh air. The mango and mint work together so well, giving you just the right balance of sweet and refreshing flavors.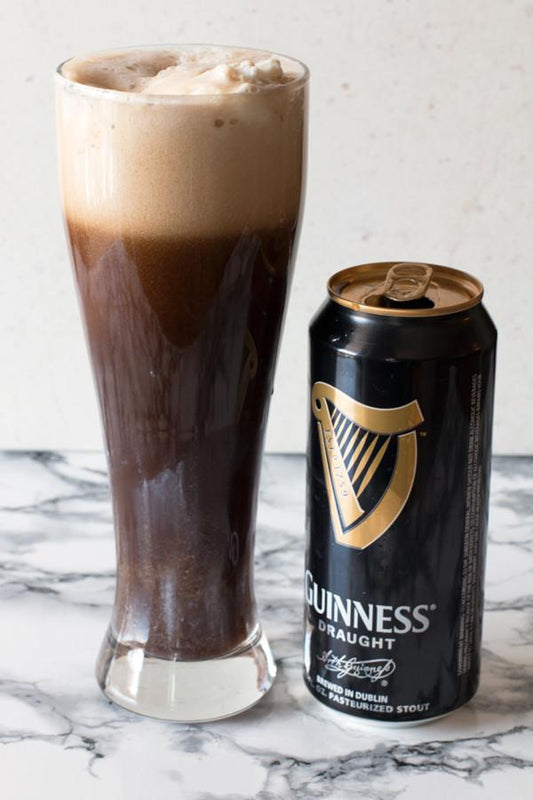 There's nothing more Irish than Guinness is there?
At least that is what my friends who love Guinness will tell me over and over again on St. Patrick's Day, just like they do every year! This year, instead of just pouring pints of Guinness like I always do, I decided to make the drink a little more special… Who can resist a frothy, rich, and creamy Guinness float?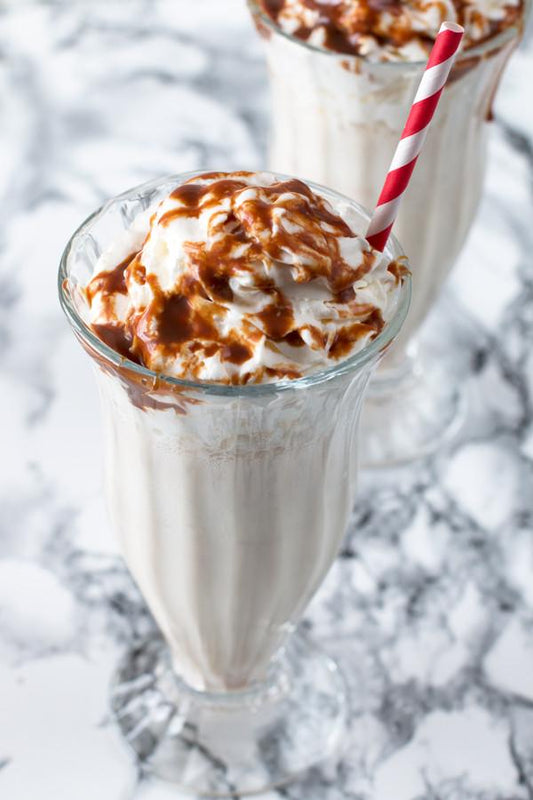 This is the ultimate milkshake. I mean, bourbon, caramel, AND ice cream. Need I say more? If you've never experienced a boozy milkshake with bourbon, you need to make this milkshake IMMEDIATELY. What use is being a grown up if you can't add booze to your favorite childhood treat?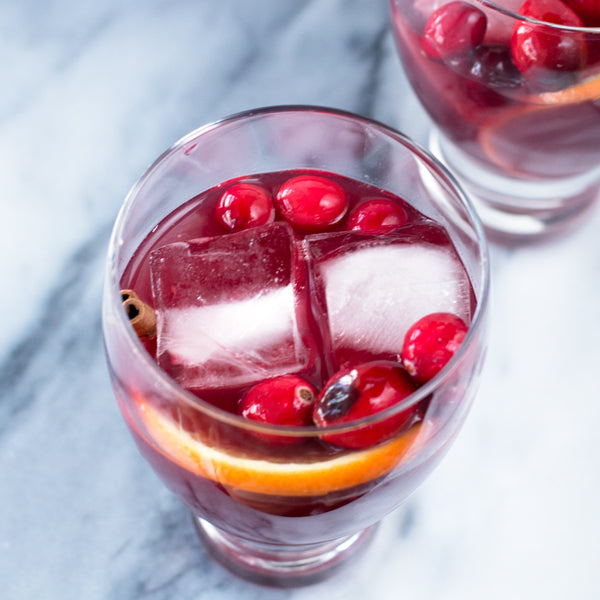 Cheers to the holidays, friends!
Christmas is next week! How did that creep up so fast? If you're anything like me, you're frantically planning your holiday get togethers, trying to find the perfect (and easiest) recipes to serve your family and friends. When it comes to cocktail hour, my family takes their drinks very seriously. Instead of stocking an entire bar, this year I'm going straight for buckets of sangria to serve.
Any holiday festivities you have planned NEED this sangria. It's full of the traditional holiday flavors you know and love, plus it brings an extra festive element to any get together with the fresh cranberries and cinnamon sticks floating about.
You'll be hard pressed to find anyone who will turn down a second glass... Or third.
INSTRUCTIONS: Combine all ingredients in a large pitcher ad refrigerate for at least 5 to 6 hours before serving (ideally overnight).
Recipe & Photos by Meghan Bassett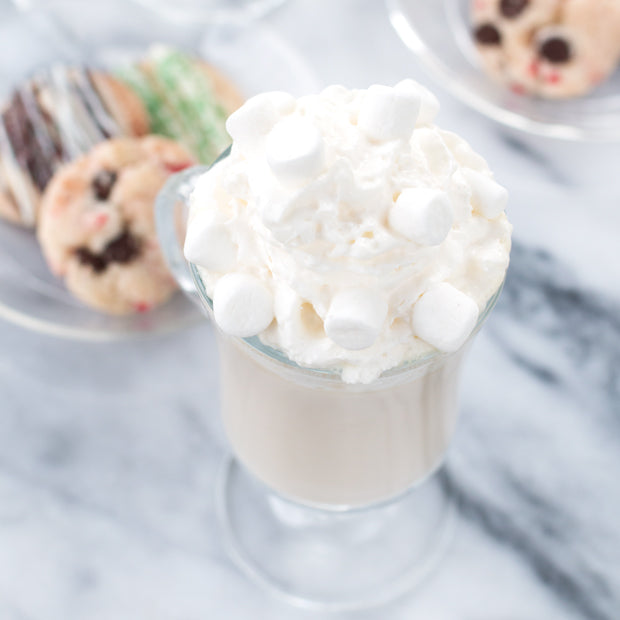 It's beginning to look a lot like winter! The temperatures are dropping, the snow is starting to fall, and it's about time to start snuggling up under blankets next to a roaring fire every night. Nothing goes better with a snuggly night in than a giant mug of warm hot chocolate, spiked with a little booze of course. :)
This Boozy White Hot Chocolate is a fun way to shake up your usual hot chocolate routine, featuring indulgent white chocolate and spiced rum for just the right touch of much-needed extra warmth.
Holiday movie marathon? Oh yea, this'll do the trick better than that tired ol' egg nog.
INSTRUCTIONS In a medium saucepan over medium heat, combine milk, chocolate chips and vanilla. Stirring constantly, heat the mixture until the chocolate is melted and the mixture begins to simmer, approximately 10 to 15 minutes. Remove from heat and stir in rum. Divide evenly between two large mugs and serve with marshmallows and whipped cream.
Recipe & Photos by Meghan Bassett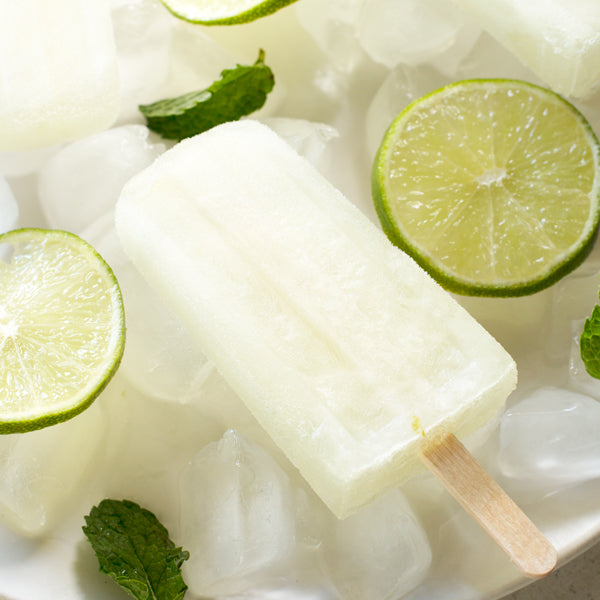 Mojitos are a timeless summer cocktail in my book. The fresh minty flavor with a burst of lime juice makes mojitos a refreshing way to celebrate the end of a long day at the office. As we get further into August, the temperatures start to spike to all-time highs before the relief of the fall season sets in. With these high temperatures, the best solution for a cold cocktail is not to pack in the ice. It's to turn it into a popsicle - mojito popsicles to be precise!
I'm sure you've caught our other cocktail popsicles this summer (piña colada and strawberry daiquiri!), and the mojito popsicles are yet another stroke of pure thirst-quenching genius. The mint simple syrup preserves that minty flavor you need to pair with the fresh lime juice and zest. You'll find yourself saying "ahhhhhh" after every bite!
INSTRUCTIONS:
In a small saucepan, combine sugar, water and mint leaves. Heat the mixture over high heat, stirring constantly until the sugar is dissolved. Once the syrup reaches a boil, remove from heat and steep for 10 minutes.
In a medium bowl that is easy to pour out of, combine lime juice, lime zest and rum. Strain the mint simple syrup into the bowl through a fine mesh strainer. Cool completely before pouring into the popsicle molds. Freeze for 1 hour. Add the popsicle sticks and continue to freeze until solid, approximately 6 to 8 hours.
Recipe & Photos by Meghan Bassett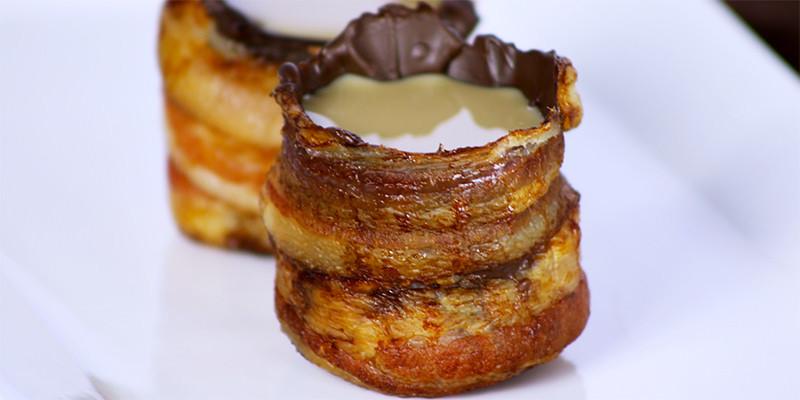 Bacon shot glasses are here, and they're here to stay. Made by the porcine lovers at Through The Eyes of My Belly, bacon shot glasses get an extra dose of sinful with the addition of a chocolate dip. That's right. Chocolate dipped bacon shot glasses. Mind blown. Some of our long time customers will remember a time when we used to make a vanilla bourbon bacon. We still receive a dozen or so requests a year for it. If you rubbed the bacon down with a little brown sugar and cayenne before baking this would be an almost perfect replacement. All it needs is a swig of fine Kentucky Bourbon, and you've got a fine stand in that'll get you super toasted while smelling roasted ;) It doesn't look too hard, either. You create the mold out of aluminum foil and bake the bacon around it, and then fill to the brim. So, what do you think? Will you be guzzling your spirits from the bacon glass, or sticking to boring old shooters?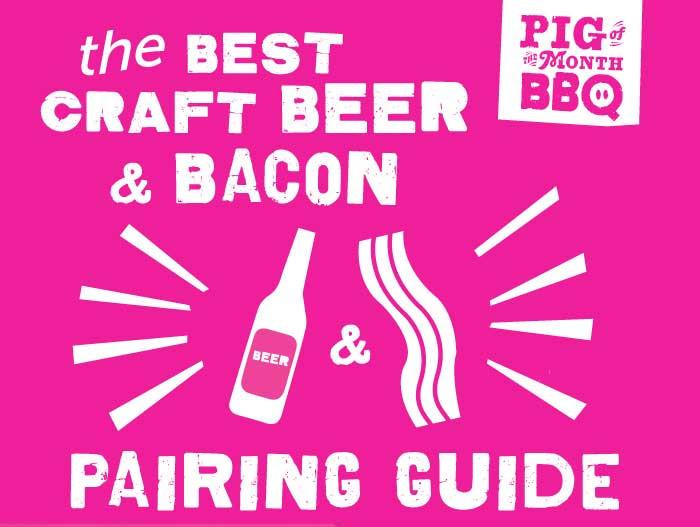 Pig of the Month Best Bacon & Craft Beer Pairings?
Oh yea, you heard that right...
You all know we love our bacon, but what we also love to indulge in is beer. There are so many diverse beer styles out there that compliment all sorts of flavors, it may seem a little impossible to choose. For our fellow beer and bacon lovers out there, isn't it about time you knew how to pair your favorite Pig of the Month BBQ bacon flavor with craft beer? We thought so. It took a lot of hard work on our part, tasting all that bacon and beer to create the perfect pairing guide for you all, but we did it. For the good of the TEAM. Such sacrifice, we know. The following Pig of the Month Best Bacon & Craft Beer Pairings guide gives you everything you need to know, so you can have even more excuses to indulge in more bacon and beer. You're welcome.
Happy pairing, piggy fans!
Shop This Post
Coffee & Red Chili Pepper Bacon
Extra Thick Hickory Smoked Bacon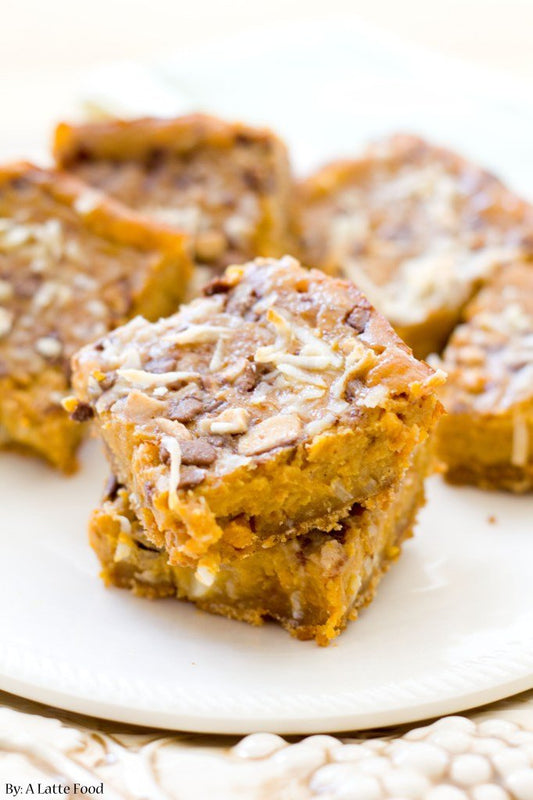 When Starbucks announced that the Pumpkin Spice Latte was back, I'm pretty sure the entire world lost its freaking mind. Have you already downed fifty pumpkin spice lattes at this point? Are you in the pumpkin spice ZONE? Are you ending every tweet with #PSL?? We sure are! September is already wrapping up (how did THAT happen??) and we can't stop, won't stop with all things pumpkin spice. Pumpkin spice latte runs have become somewhat regular during the mid-afternoon lull and we're oh-so ready for those extra large sweaters and boots. But those pumpkin spice lattes at Starbucks sure can get expensive, can't they...? It's about time we stopped losing all our money and starting getting that pumpkin spice fix a home! Today we're rounding up our favorite ways to get a little kick of pumpkin spice right in your own kitchen. From milkshakes to desserts, breakfasts to cocktails, the list below has everything you need for the rest of pumpkin spice season. Even if you aren't absolutely obsessed with pumpkin spice lattes, we bet you will find it hard to resist whipping up any one of these insanely addictive recipes.
Dark Chocolate-Espresso Pumpkin Bread Pudding with Salted Caramel Sauce - Portuguese Girl Cooks
Grown Up Pumpkin Pie Milkshakes - How Sweet It Is Pumpkin Spice Latte Brownies -
Pumpkin Bread Pudding with Dulce de Leche - Martha Stewart Pumpkin Coffee Cake Donuts - Delightful E Made
Nutella Swirled Pumpkin Bread - Broma Bakery Pumpkin Pie Dream Bars - A Latte Food
Pumpkin Dulce de Leche Baked Doughnuts - Bakerita.com
PSL Cake with Spiced Buttercream - Bethcakes
Triple-Chocolate Pumpkin Pie - Martha Stewart Pumpkin Spice Fudge - Aunt Peg's Recipe Box
Pumpkin Spice Syrup - Popsugar Pumpkin Margarita - Sweet Life Cheers to the pumpkin spice season! Take advantage now before it's too late... Before you know it, it'll be Christmas. WHAT.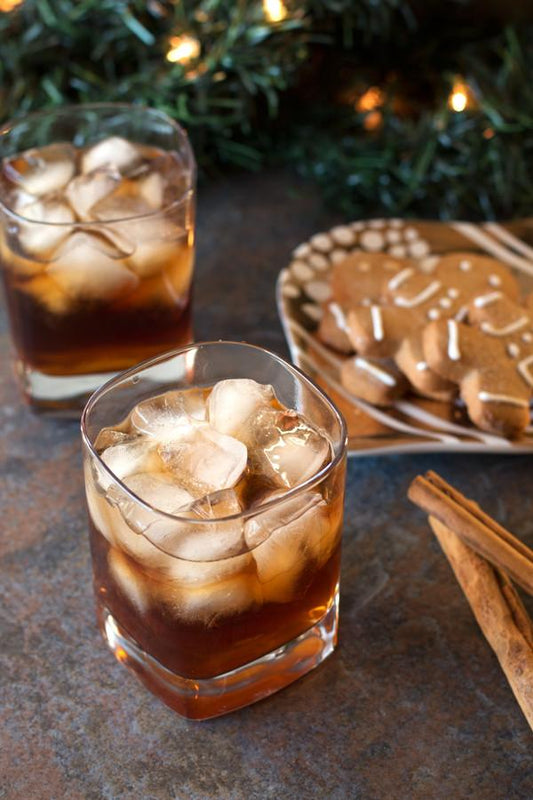 The holidays are all about making things merry and bright for everyone and anyone in your world, aren't they? It could be a little token of affection, a box of freshly baked cookies, or turning your next holiday cocktail hour/party into a true celebration with the best holiday cocktails. We know how important it is to bring extra cheer to the season, and we really know how important it is to have the perfect cocktail on hand. We're rounding up these 11 Cocktail Recipes to Make Your Christmas Merry & Bright to make sure you can celebrate in style all season long! From egg nog to cider, sangria to carefully handcrafted cocktails, this round up has everything you are looking for (and more!). Break out the bar cart, get those fancy cocktail glasses down from the shelves and let's toast to the merriest season of all!
Gingerbread Spice Cocktail - Sauce + Style
Cranberry Sangria - Sauce + Style
Boozy White Hot Chocolate - Sauce + Style
Candy Cane Cocktail - Mix That Drink
Sugar Cookie Martini - Crazy for Crust
Apple Pie on the Rocks - Gal on a Mission
Cranberry Apple Old Fashioned - Lipgloss and Crayons
Bourbon Eggnog - The Kitchen
Hot Cider Nog - Swanky Recipes
Winter WonderJam Whiskey Smash - She Eats
Candy Cane Shooters - Hairspray and Higheels Cheers to a very merry holiday season, piggy peeps!
1
2
3
Next »