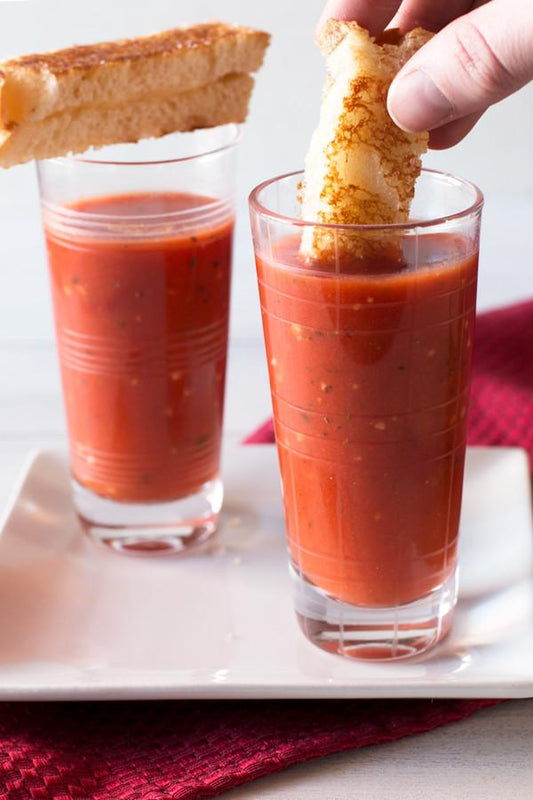 Remember your favorite meals from your childhood? This Valentine's Day they are coming back just for you and your special someone! Except we are turning it up a notch this time...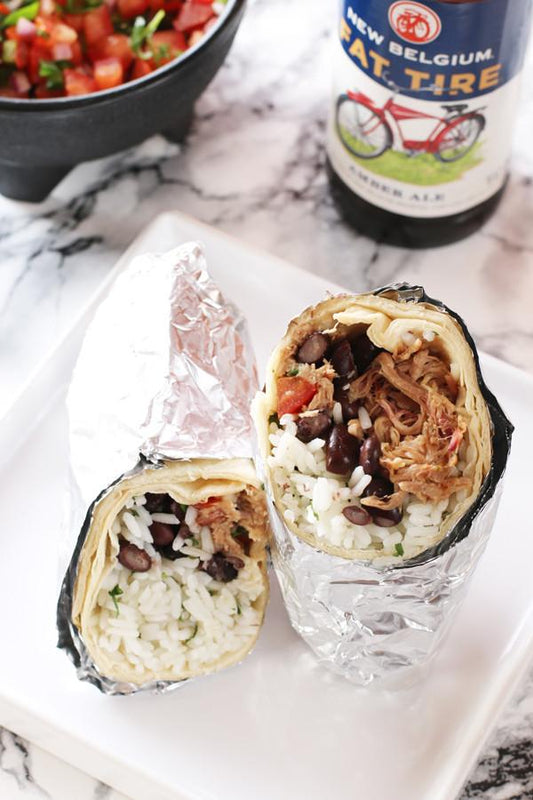 Chipotle happens to be one of my favorite places to eat in the entire world. I could live off their carnitas and guacamole for the rest of my life and be in bliss with every single bite. So when Chipotle announced a shortage of my beloved carnitas in January, I was going out of my mind. How in the world would I get my carnitas burrito fix?!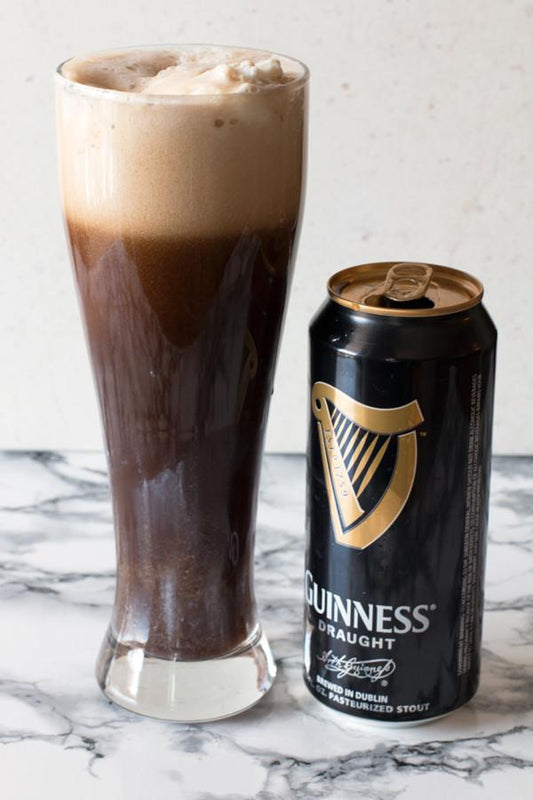 There's nothing more Irish than Guinness is there?
At least that is what my friends who love Guinness will tell me over and over again on St. Patrick's Day, just like they do every year! This year, instead of just pouring pints of Guinness like I always do, I decided to make the drink a little more special… Who can resist a frothy, rich, and creamy Guinness float?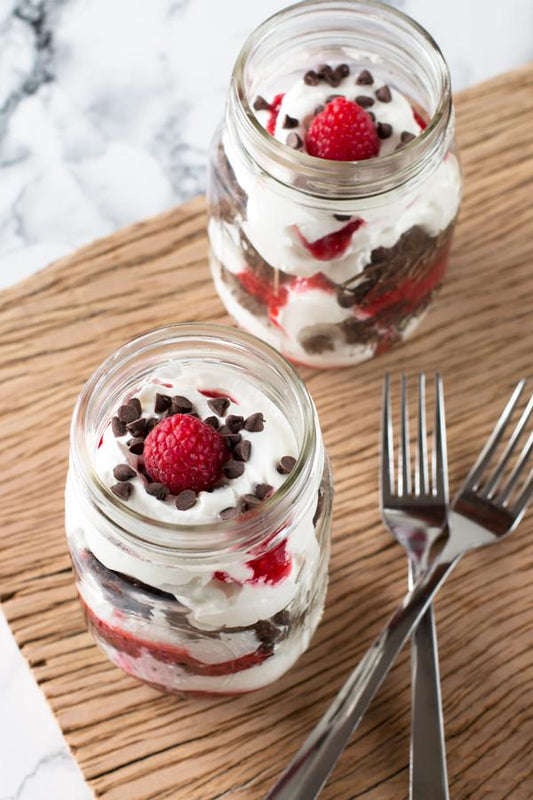 These double chocolate raspberry mason jars are a combination of all my favorite things – chocolate, fresh fruit, more chocolate and pillowy whipped cream. With every forkful you pull up a little bit of everything, guaranteeing an incredible bite. Plus chocolate cake AND chocolate chips?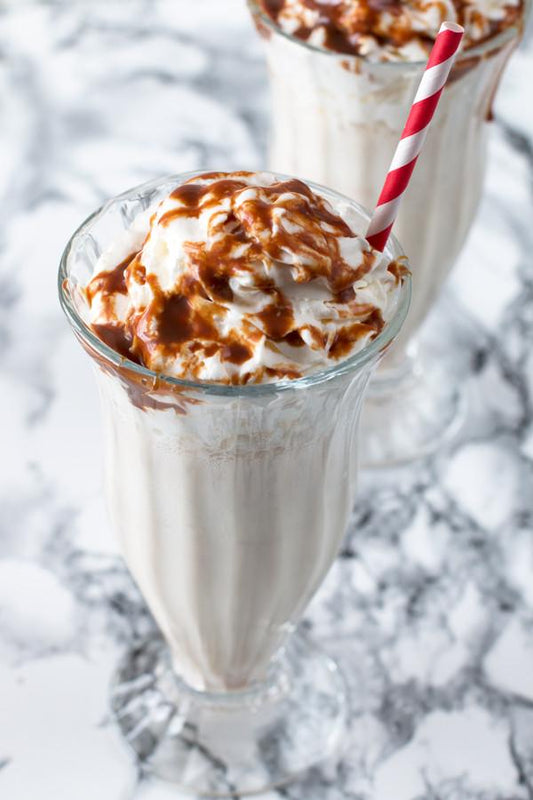 This is the ultimate milkshake. I mean, bourbon, caramel, AND ice cream. Need I say more? If you've never experienced a boozy milkshake with bourbon, you need to make this milkshake IMMEDIATELY. What use is being a grown up if you can't add booze to your favorite childhood treat?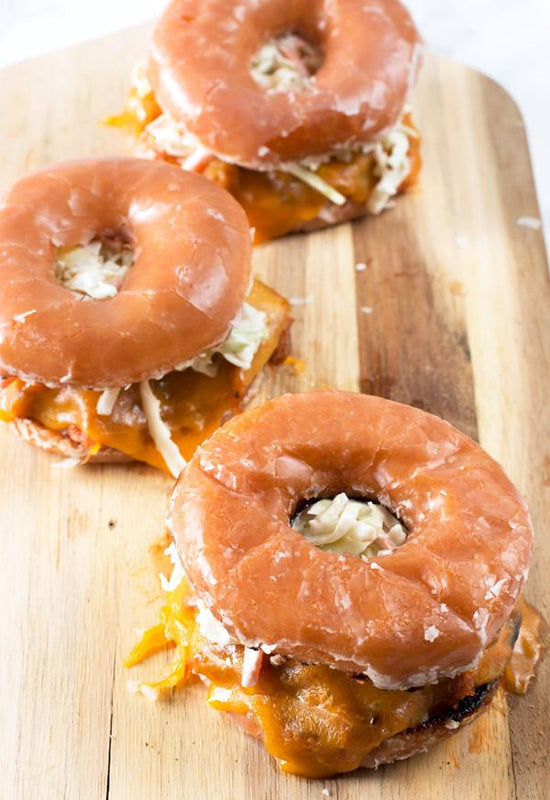 Say hello to the most decadent, soul-fulfilling pork sammie you will ever bite into… It's hard for me to describe these Krispy Kreme pulled pork sammies without my mouth beginning to water. Krispy Kreme doughnuts are still my all-time favorite doughnuts. Getting one fresh off the shelf at the shop is one of my guilt pleasures.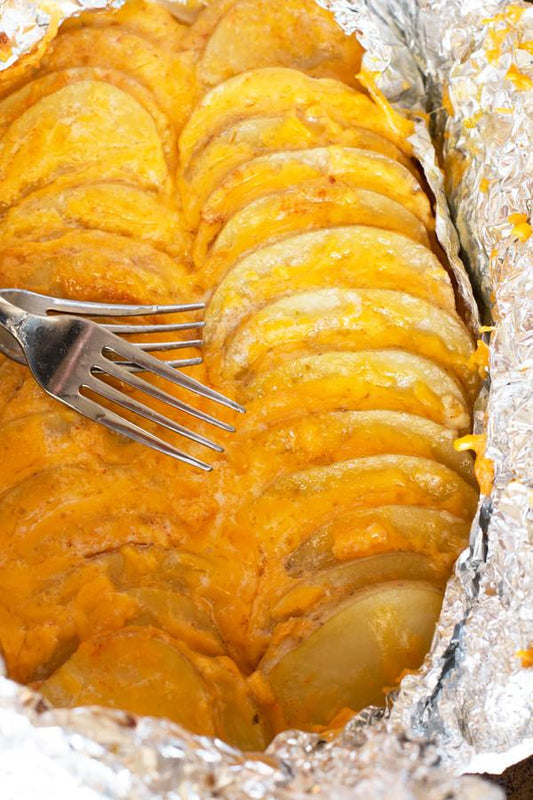 Have you broken out your grill yet? If not, I've got the perfect recipe for you to kick off grilling season with! Foil-wrapped cheesy potatoes! Whether you are grilling or heading out on a camping trip, these cheese potatoes are AWESOME. Wrapped up tightly in foil they can cook over any type of grill or straight over the campfire. They are bursting with all the flavors you love from cheesy potatoes, with just the right hint of spice to balance out that ooey gooey mess.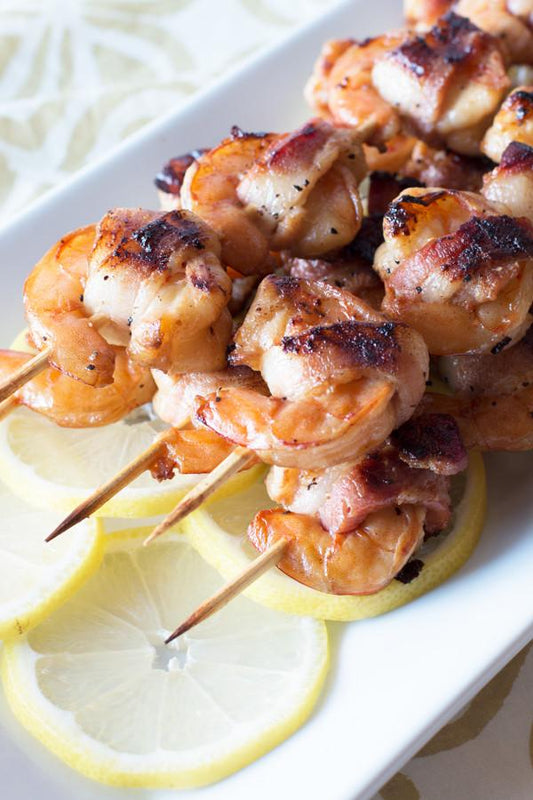 I can't seem to stop myself from wrapping things in bacon and to be honest, I don't want to stop. These little lemon pepper bacon wrapped shrimp skewers are the perfect spring recipe to kick off the grilling season! They are so simple to make, the marinade comes together in a snap, and the lemon pepper bacon is my new favorite bacon flavor! It has just the right amount of tart acidity to balance the thick-cut, greasy, delicious por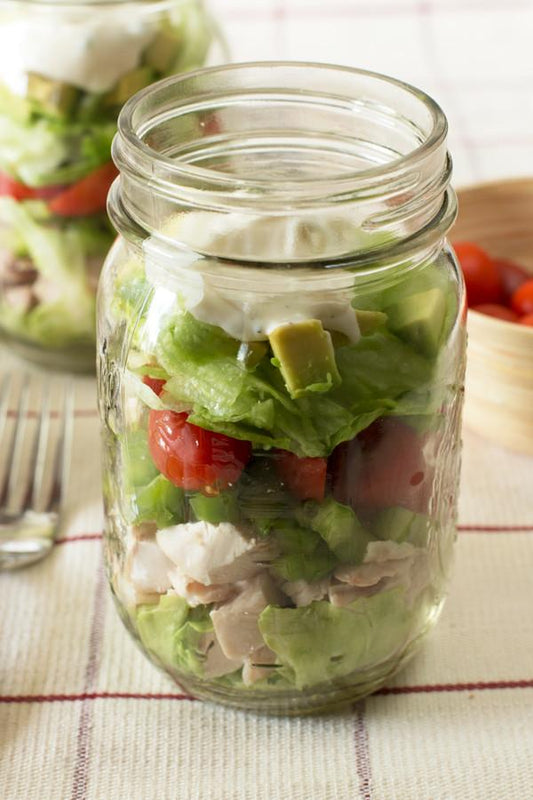 Have you started with the picnic festivities yet? Because I sure have! It's so wonderful to be outside with friends and family, enjoying the sun and some really good food. I will take any excuse I can get to go on a picnic, even if it's a quick one on my lunch hour. Just get me outside!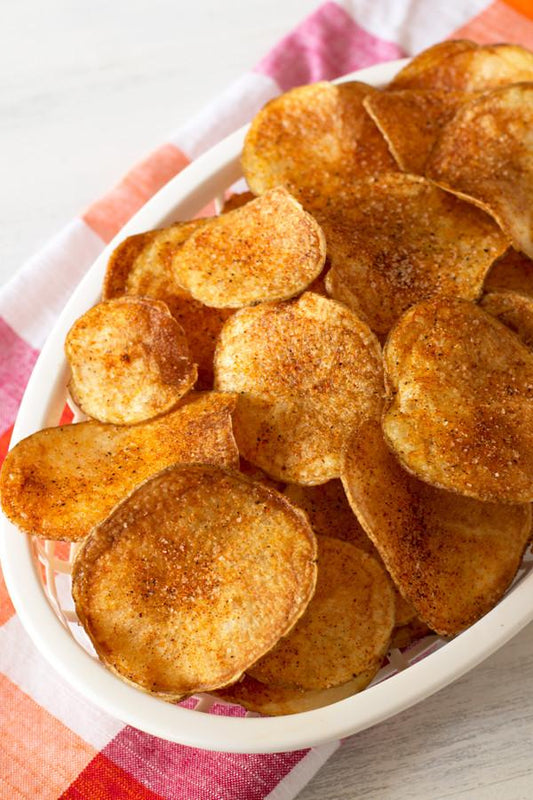 Summer is here and that means it is picnic season! No picnic would be complete without a crunchy handful of potato chips. For your next picnic, ditch those boring ol' bagged potato chips and fry up some of your own spicy homemade potato chips!
« Previous
1
2
3
4
5
6
…
18
Next »