Posts tagged: Behind the Scenes

Every now and again I like to look through the analytics and see what you guys have been loving, sharing, and tweeting the most of. I thought it would be fun to round-up those posts into a 10 best for all to see. So, without further adieu here are the 10 most loved and shared recipes from you all.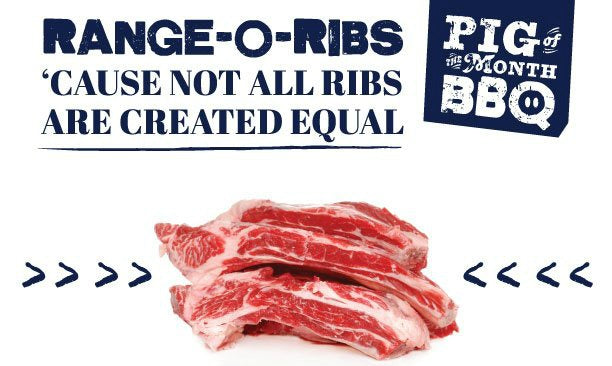 We get questions about what the different rib styles are all about all the time. Mostly everyone knows that our Memphis is 
sweet,
 and that our Carolina is mustard based. But, we thought it would be fun to make a little infographic showing what spices and flavors actually go into each style. Enjoy!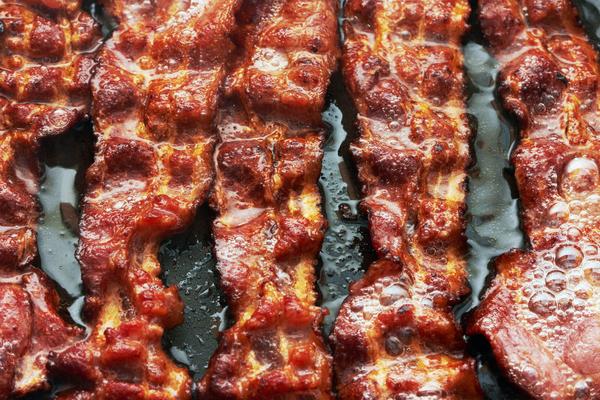 While you will never hear us turning down another slice of bacon, there are those who like to live in moderation. And those same people often like to know exactly how the things they are eating are contributing to their diets.  In other words, we're talking calories. We're here to give you the full rundown on just how far you'll have to run to work off all those tasty morsels you ate on Sunday. Or at least, we'll give you the calorie count so you can decide whether you want to hit the gym or not.
In general, an average 8 gram slice of bacon will run you somewhere between 38 and 45 calories. Unsurprisingly, plain bacon will cost you a little less than seasoned and calorie count goes up when the Average Weight does (thicker bacon will have more calories). On average that would mean that your Sunday brunch with 4 slices of bacon will come in at around 164 calories.
To put that into perspective, 4 slices would be like eating 2 bananas, or eating 1 Kind bar. Another way to think about this is in terms of the sweetness of the bacon. A sweeter bacon (Apple Pie Bacon for example) means more sugar, which, of course, means more calories. So, the more savory your bacon is, the less calories it's going to have. So, like most things, if you ever find yourself looking to cut back in the meat department, consider a simple serving of one without sugar and you should be just fine.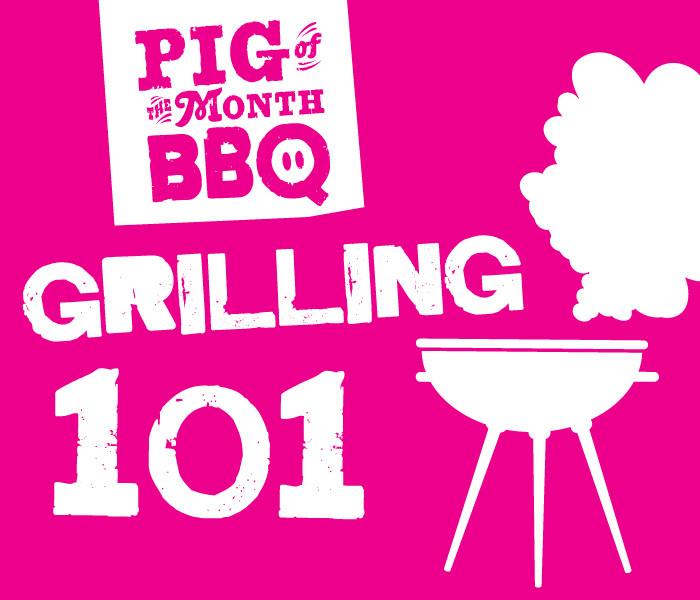 When you are grilling, there's always a little bit of pressure. It's not like cooking in a kitchen where you can control the temperature of the oven or stove within a few degrees. You're working with a grill that can sometimes be unpredictable depending on the weather and you're also dealing with direct fire. One of the most embarrassing things that can happen is having your food stick to your grill. Not only are you creating a giant mess to clean up later, the food itself looks like it's been ravaged by wild dogs. It might taste delicious, but everyone will be looking at it sideways. I mean, no one wants to eat food that looks like it's already been chewed to death. Don't make this rookie mistake, BBQ peeps. Know your Grilling 101 tips and never deal with food sticking to the grill again! Just watch the video below and you will have delicious, tasty food hot off the grill, looking pretty as a picture every time.
[vimeo 174374354 w=640 h=360]
How to Prevent Food From Sticking to the Grill from Pig of the Month BBQ.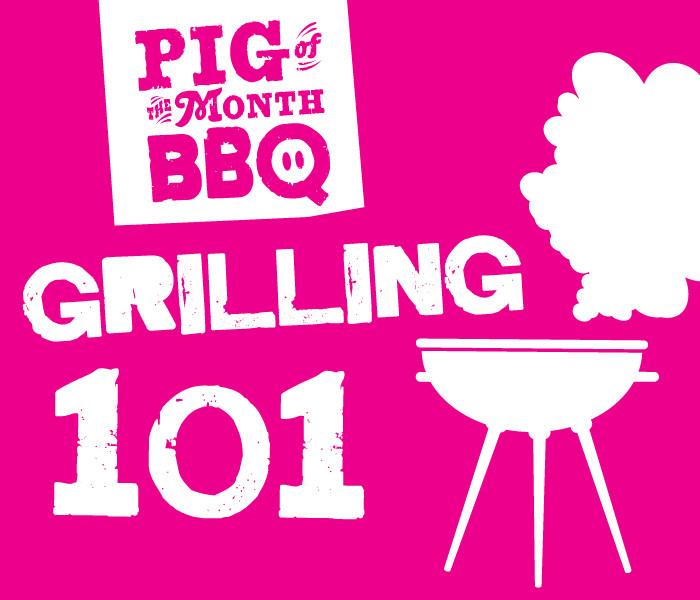 The ultimate question from anyone hoping to become a grill master this summer is... what kind of tools and grill should I be using? With all the tools and grills out there, both good and bad, it can be tough to know which ones you should be investing your money in. As grilling pros (not that we are trying to brag or anything), we want to make your grilling lives easier. So we're rounding up the top tools and grills on the market right now to make your decision-making process a bit easier. All the essentials are here! It doesn't matter if you are a seasoned grilling pro or just starting out, this roundup of tools and grills is the one guide you should be reading this summer. It's about time you finally invested in some good tongs isn't it...? The answer is yes. It's always yes. Who's ready to spend a little cash? It's all for a worthy cause... Delicious, juicy BBQ.
Best Grilling Tools
You can't start off a roundup of grilling tools without some reliable tongs. These OXO Good Grips Tongs are sturdy and will stand the test of time, without breaking the bank.
Yes, you need to actually clean that grill. We know it's a pain, but no one wants to eat meat that tastes like the shrimp you grilled last night. Grab this Weber brush and thank us later.
Brushing those ribs with sauce? Use this bomb extra long OXO Silicone Basting Brush for maximum coverage.
In our top grilling questions roundup, we told you the benefits of using a chimney starter versus lighter fluid. This Weber Rapidfire Chimney Starter will get things heating up fast.
If you are never sure when those steaks hit medium rare, skip the fuss and use this handy ThermoPro Wireless Remote Meat Thermometer. Yep, you read that right - it's wireless.
Know a wannabe grill master or simply want to have them all to yourself? Snag this Cuisinart Stainless-Steel Grill Set or this BBQ Grill Tools Stainless Steel Set and you'll be set for life.
A grill master would never be caught without his/her skewers. These X-Chef Stainless Steel Skewers are the BOMB.
Have all the essentials now? Great! Top it all off with some Cedar Grilling Planks to hit some next level grilling this summer.
Best Grills
All of these grills are seriously killer when it comes to getting the most bang for your buck. You've got top of the line down to more moderate options here, for both gas and charcoal. Take a look at each and decide which one is right for you! All we know is, if you don't have a grill or want an upgrade, there's no better convincing that a pile of tasty barbecued meats.... Can you see it? We sure can.
Char-Broil Classic 4-Burner Gas Grill
Weber Original Kettle Premium Charcoal Grill
Napoleon Rodeo Charcoal Kettle Grill
Weber Performer Deluxe Charcoal Grill
Lodge Pre-Seasoned Sportsman's Charcoal Grill
Disclosure: This posts contains affiliate links. If you purchase a product through an affiliate link, your cost will be the same but Pig of the Month BBQ will automatically receive a small commission. As always, we love your support!
Calling all grillers, smokers, BBQ fans and summer food fanatics!  It's our favorite time of year - grilling season. This is the time of year where we pull on the big kid gloves and strut our stuff around the grill every weekend. Grilling is what we live for, but we can't keep all of our secrets to ourselves... That's why we're bringing you a whole new video series dedicated to our grilling secrets. You heard us right, we're kicking off a new video series for the summer grilling season called "We Grill What YOU Want!" It's all about YOU this grilling season, piggy peeps. In our new rad series, we're going to cover all the top grilling recipes, tips and techniques that you are dying to know. Do you wish you knew how to properly start up your charcoal grill? Are you desperate to cook fall-of-the-bone tender ribs? Or are grilled vegetables giving you a run for your money? It doesn't matter what you want to know; no question is too big or too small for us! So how will it work? That's where YOU come in, BBQ-lovin' fans. Leave us a comment below telling us what YOU want to learn about grilling! You could be a first-timer wondering how to grill chicken, or you could be a seasoned pro that really wants to discover how take your grilling skills to the next level of awesomeness. Just tell us what you want to know about grilling below! Your question could get featured in our video series, which will give you some serious bragging rights around the grill at your next BBQ. We'll be choosing a handful of the top questions and then we'll highlight them in our upcoming "We Grill What YOU Want!" series. Comment below now for a chance to be featured! Happy grilling!