Posts tagged: ice cream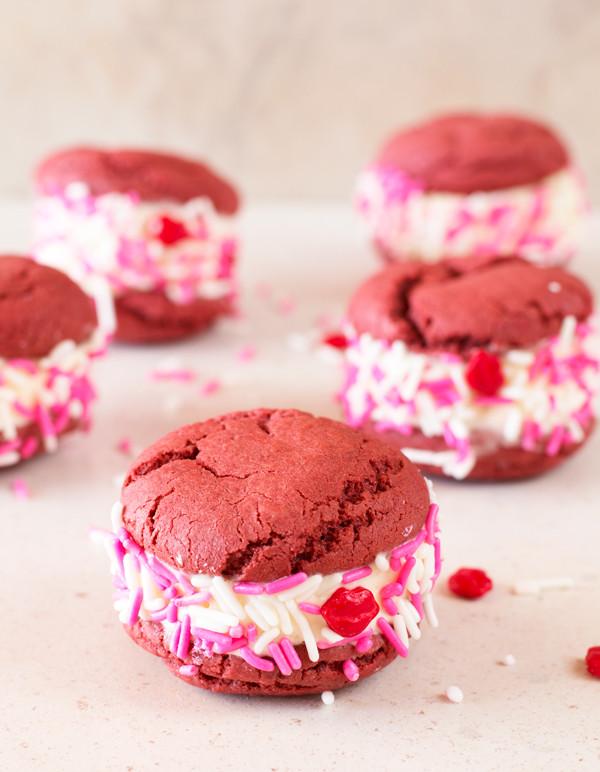 Is there anything more indulgent than red velvet? 
Soft, dreamy cream cheese ice cream is sandwiched between chewy red velvet cookies, making this the best ice cream sandwich you'll ever taste. You can roll the sides in sprinkles, mini chocolate chips, caramel bites, or anything else you can think of. They are fun to make and even more fun to eat!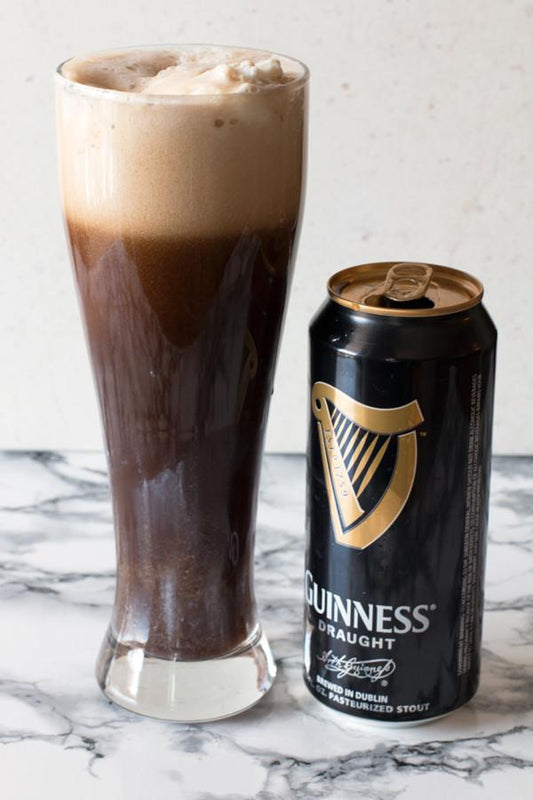 There's nothing more Irish than Guinness is there?
At least that is what my friends who love Guinness will tell me over and over again on St. Patrick's Day, just like they do every year! This year, instead of just pouring pints of Guinness like I always do, I decided to make the drink a little more special… Who can resist a frothy, rich, and creamy Guinness float?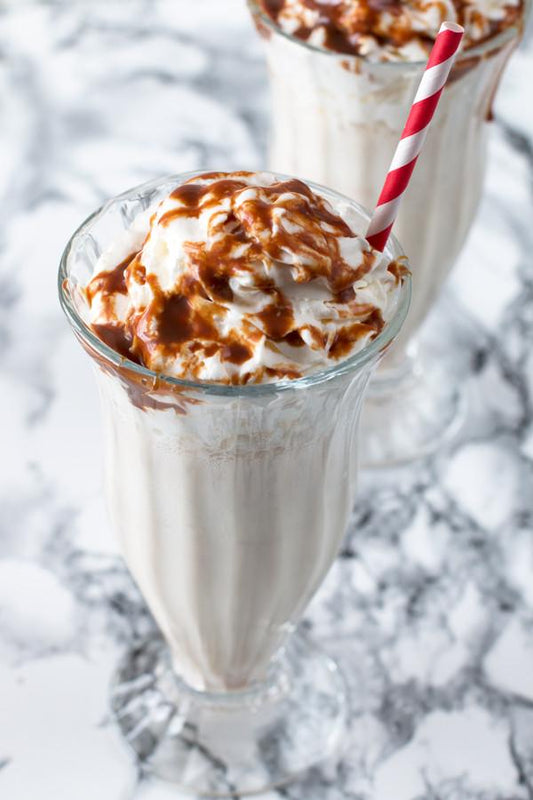 This is the ultimate milkshake. I mean, bourbon, caramel, AND ice cream. Need I say more? If you've never experienced a boozy milkshake with bourbon, you need to make this milkshake IMMEDIATELY. What use is being a grown up if you can't add booze to your favorite childhood treat?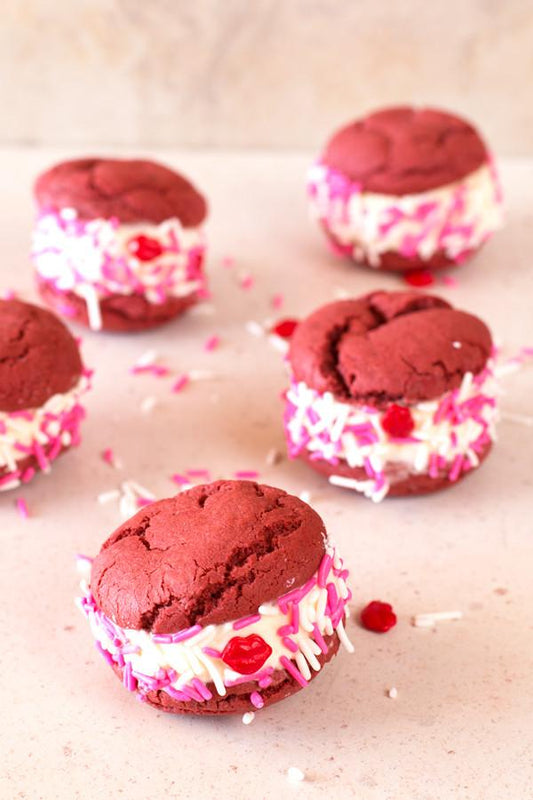 Valentine's Day is sneaking up fast, isn't it? That ooey gooey emotion-filled holiday where you can't help but dote on your loved ones with all sorts of treats and tasty delights. Even if you don't have a significant other in your life, you can still chow down on all the chocolate things as you celebrate your single-ness (trust me when I say it can be a freaking blessing at times...)! We love to be allllll about the love leading up to Valentine's Day, and the only way we know how to celebrate is through baking (and EATING) all the sweets. Heart-shaped delights, brownies covered in caramel and bacon, and red velvet delights are rounded up below for your Valentine's Day baking pleasure. Everything you could possible want to say "I love you" to the one you love the most (even if that someone happens to be Y-O-U!).
Double Chocolate Raspberry Mason Jars - Sauce + Style
Cinnamon Bun Bacon Cinnamon Buns - Sauce + Style
Bacon Bourbon Caramel Stuffed Brownies - Sauce + Style
Spicy Bacon Chocolate Chip Cookies - Sauce + Style
Red Velvet Ice Cream Sandwiches - Sauce + Style
Red Velvet Oreo Truffle Chocolate Cake - Pizzazzerie
The Ultimate Gooey Caramel Brownie Mug Cake Sundae - Willowbird Baking
Copycat Zupas Rockslide Brownies - Lovely Little Kitchen
Conversation Heart Cookies - Martha Stewart
Chocolate Covered Strawberry Cupcakes - Smells Like Home
Easy Chocolate Lava Cakes for 2 - Bakerita
Dreamy Chocolate Cupcakes filled with White Buttercream - Baker By Nature
Frosted Chocolate Fudge Brownies - Bakerita
Chocolate Chip Cookie Dippers - Supergolden Bakes Happy Baking!