Posts tagged: DIY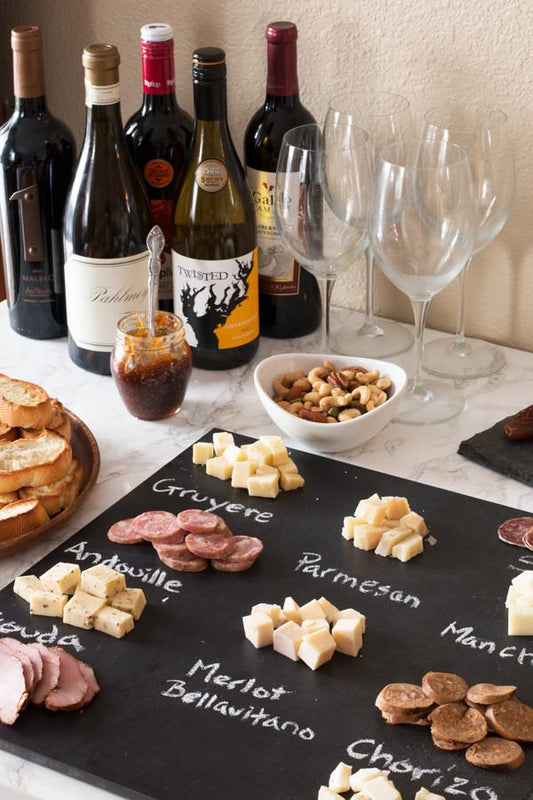 My ultimate go-to holiday party item is always a huge antipasti platter. I love all the different flavors and textures. You can really have a lot of fun with it! The real bonus is it requires very little effort and it always looks stunning.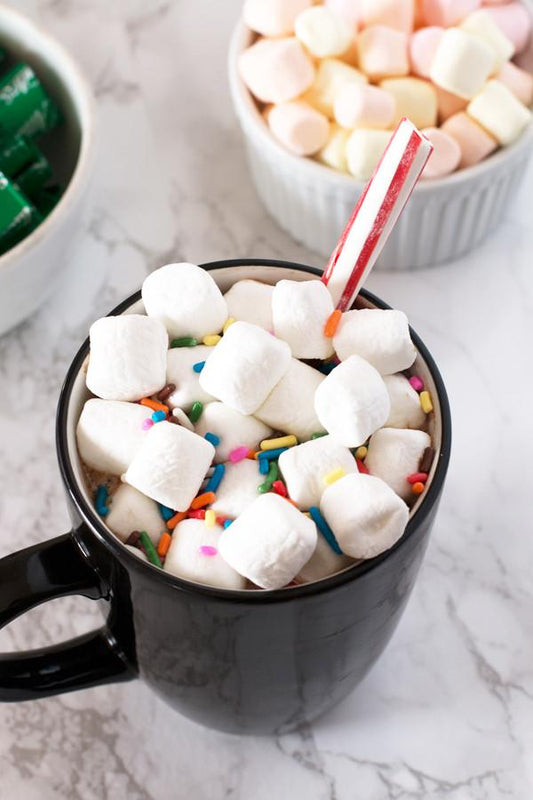 Nothing screams the holidays to me more than a huge glass of hot chocolate. Of course you can't forget the marshmallows. And a side of cookies too. :) I love hosting a hot chocolate bar around the holidays.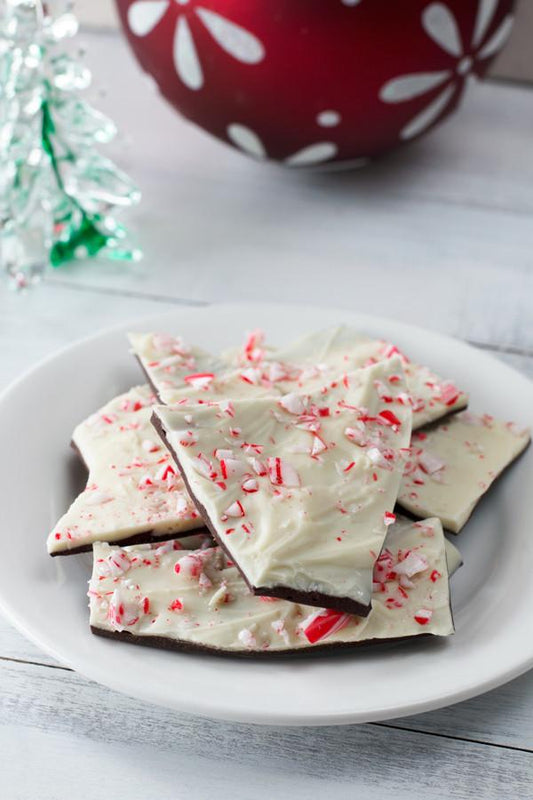 I LOVE to create DIY gifts when the holidays roll around every year. I always try to make some sort of sweet treat for all my friends and colleagues to enjoy. However when the time comes to actually make the gifts, I find myself flooded with holiday parties and get-togethers, which seriously limits my time to prepare custom gifts for everyone. That's why this year I am especially thrilled to share with you my recipe for oh-so easy peppermint bark! It comes together in a little over an hour, leaving the rest of your day wide open to enjoy the holiday season (doesn't it fly by way too quickly each time?!). My tip is to run by your local dollar store to stock up on all those cute little tins. Just line the inside with parchment paper, throw in as much peppermint bark as you can!
INSTRUCTIONS: Add the semi-sweet chocolate chips to a microwavable bowl. Microwave the semi-sweet chocolate for 45 seconds to 1 minute. Remove the bowl and stir. Place back in the microwave for 15-second intervals, stirring in between each, until the chocolate is melted and smooth. Line a baking sheet with wax paper. Spread the melted semi-sweet chocolate in an even layer on the wax paper. It should be approximately 1/4" thick. Allow it set for 30 minutes in the freezer.
In a microwaveable bowl, microwave the white chocolate chips in the same way you just did with the semi-sweet chocolate chips. Once melted and the mixture is smooth, spread the white chocolate in an even layer over the semi-sweet chocolate. You will need to work quickly so the semi-sweet chocolate doesn't melt and form streaks in your layer of white chocolate. Sprinkle the crushed candy canes on top of the melted white chocolate. Allow it set for an additional 30 minutes in the freezer. Remove and break into chunks.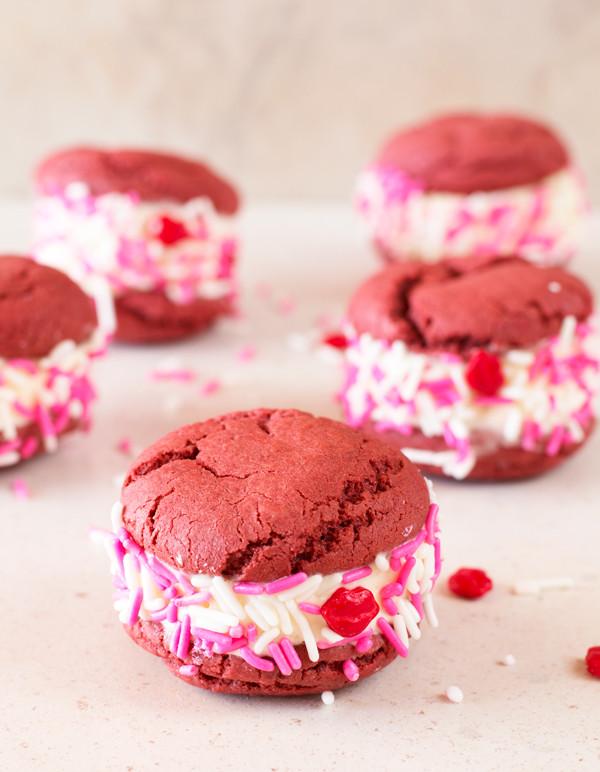 Is there anything more indulgent than red velvet? 
Soft, dreamy cream cheese ice cream is sandwiched between chewy red velvet cookies, making this the best ice cream sandwich you'll ever taste. You can roll the sides in sprinkles, mini chocolate chips, caramel bites, or anything else you can think of. They are fun to make and even more fun to eat!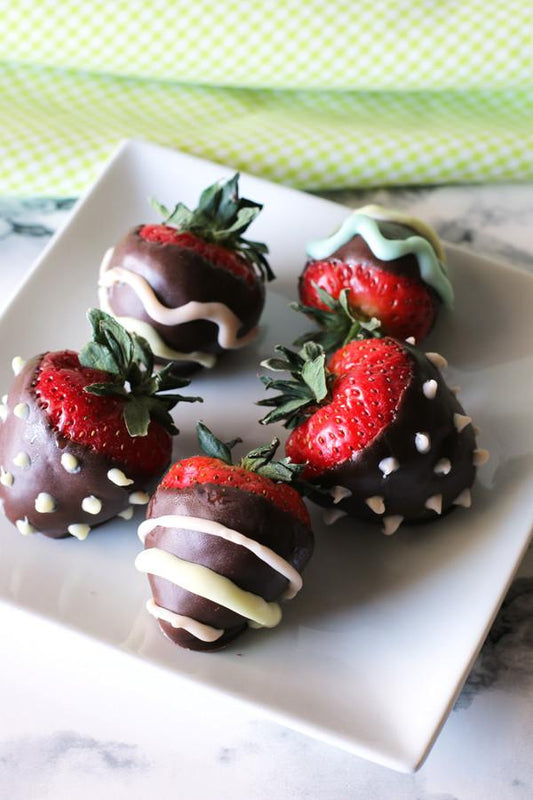 Easter brunch wouldn't be complete without these chocolate covered strawberry eggs on your dessert table! 
Chocolate covered strawberries may look difficult, but with the melting wafer they have out now, you don't even have to worry about tempering the chocolate. You just melt, dip and decorate!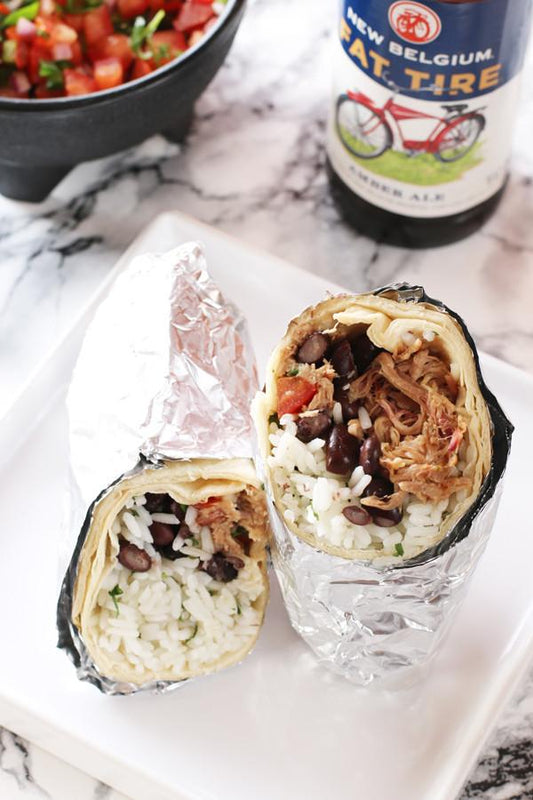 Chipotle happens to be one of my favorite places to eat in the entire world. I could live off their carnitas and guacamole for the rest of my life and be in bliss with every single bite. So when Chipotle announced a shortage of my beloved carnitas in January, I was going out of my mind. How in the world would I get my carnitas burrito fix?!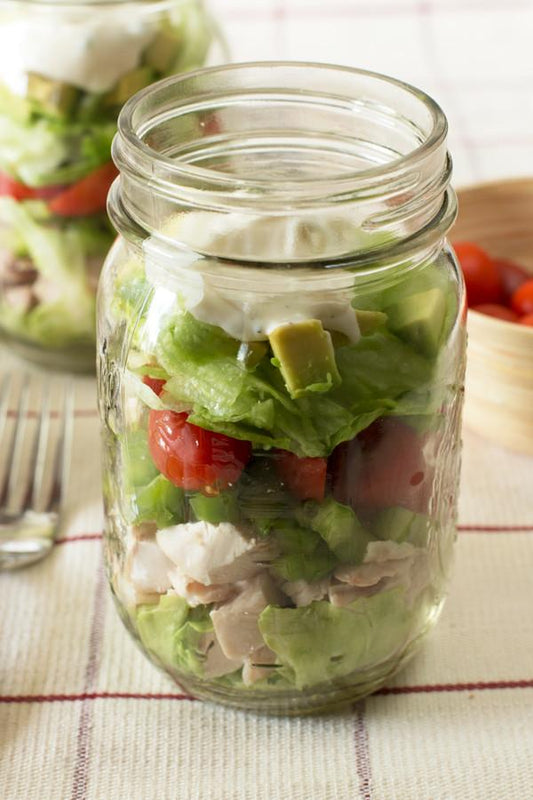 Have you started with the picnic festivities yet? Because I sure have! It's so wonderful to be outside with friends and family, enjoying the sun and some really good food. I will take any excuse I can get to go on a picnic, even if it's a quick one on my lunch hour. Just get me outside!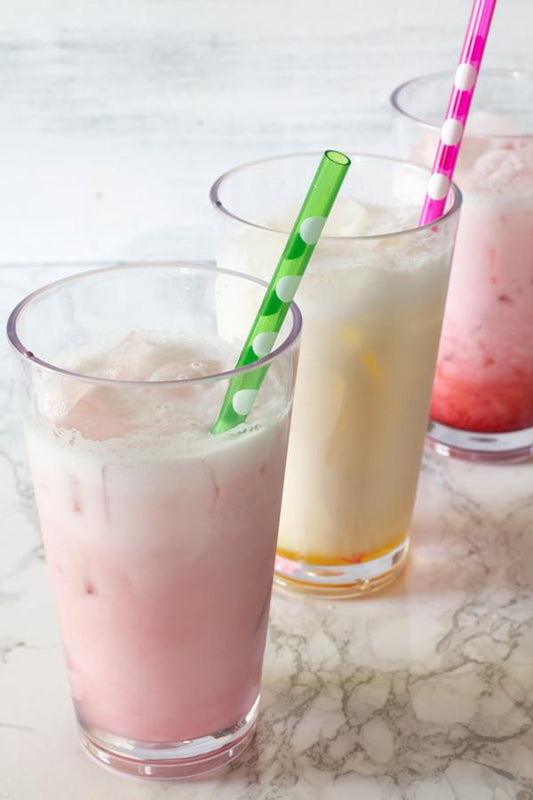 Homemade Italian sodas can be any flavor you want and can be made in a snap! Simply combine half and half, flavored syrup and sparkling water in a glass filled with ice. It's a fun drink to cool you down on those hot days and it's even more fun to watch your kids' imaginations go wild! Ever thought about a cherry and blackberry combination? Or maybe cherry and lime? Leave it up to them!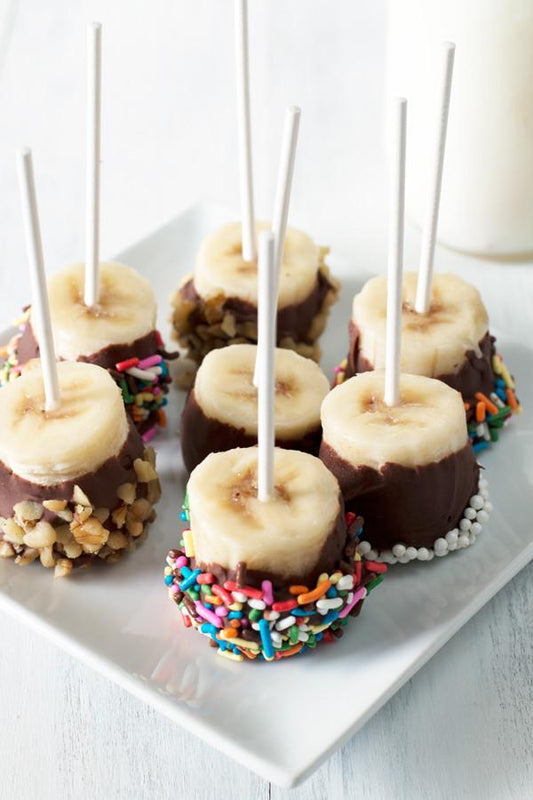 School's out for the summer! Are you dying to figure out a fun, healthy snack that will entertain the kiddos and keep you sane over the next three months? These frozen chocolate covered  banana pops are the perfect afternoon activity that turns into a healthy and satisfying summer snack to beat the summer heat.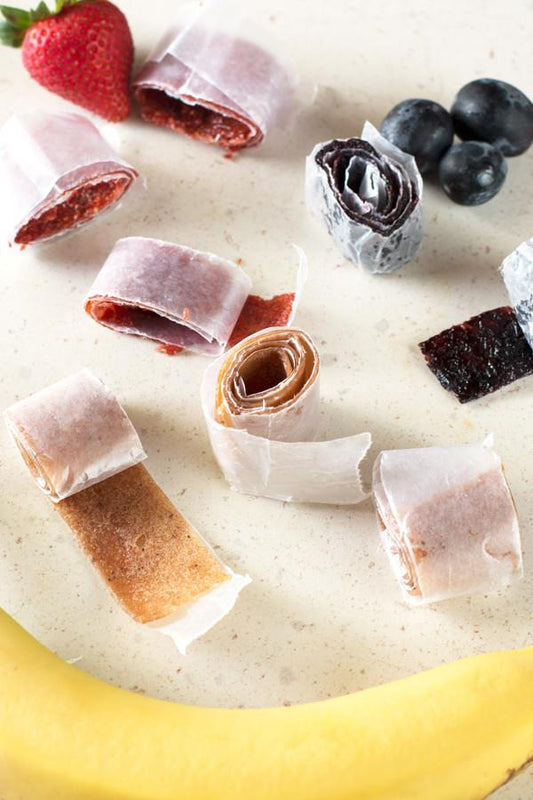 It's the middle of summer and some of you parents out there may be desperate for more ideas of fun activities and healthy snacks for the kiddos. We're here with another fantastic idea for not only a healthy 
snack,
 but a fun recipe to make with the kids, especially on a rainy day! Just make sure you are supervising during the hot handling portions of the recipe, of course!
1
2
3
Next »