Posts tagged: bacon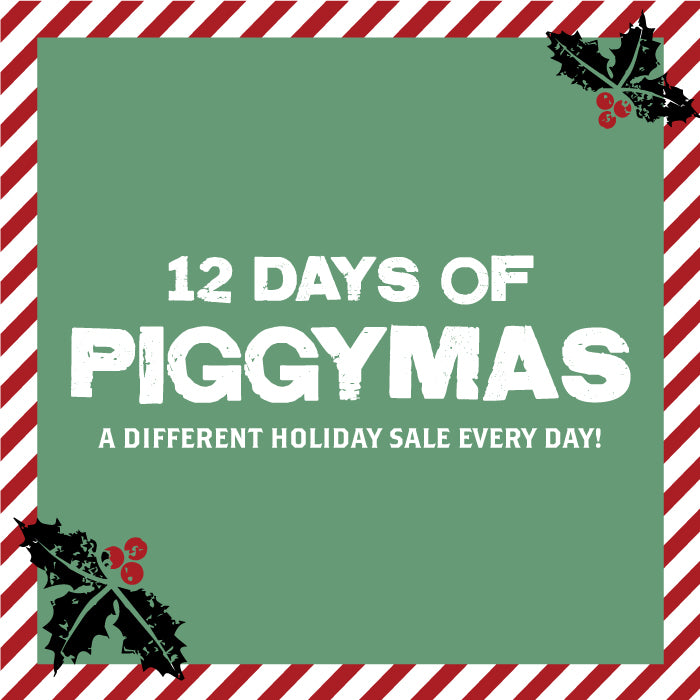 We're back with our favorite holiday giveaway and we're looking to spread a little holiday cheer...with BBQ sauce from ear to ear! :) We'll be giving away a little something tasty everyday for the next 12 days, so stay tuned on our Facebook page and find out more details below!
For our 12 days of Piggymas, we're sending you:
Day 1: A BBQ sauce sampler
Day 2: A trio of sweet and salty snacks - chocolate covered bacon, bacon jam and caramel cheddar bacon studded popcorn
Day 3: A bloody mary themed package with bloody mary mix, 1lb of peppered bacon, AND 1lb applewood smoked bacon
Day 4: 3 pounds of pulled meats; a little pork and a little chicken
Day 5: A bacon lovers dream with 3 specialty flavors of bacon
Day 6: Ribs!! 3 slabs of the good stuff, delivered
Day 7: All the sausage your heart could desire – sent to your door
Day 8: A heaping amount of BBQ brisket and baby back ribs…mmm mmm mmmm
Day 9: 6lbs of our best selling bacon and sausages
Day 10: A holiday ham to enjoy – we'll do all the cooking
Day 11: 6 slabs of ribs to enjoy for Christmas Dinner
Day 12: A mix of all of our best sellers; baby back ribs, pulled pork, BBQ sauce, brisket and bacon!
Look for instructions on how to enter each day on Facebook!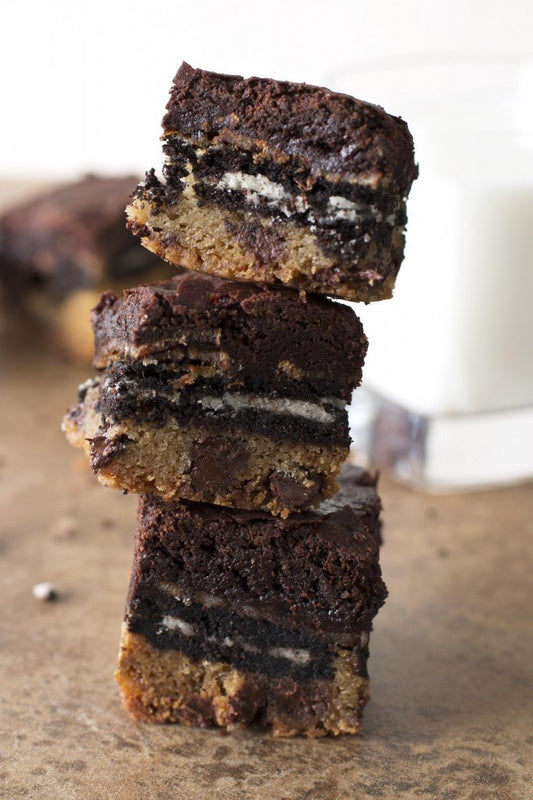 Oh yes, that's right. Just when you thought dessert couldn't get any better, it did. Look at those gorgeous layers - a layer of cookie, layer of Oreo, layer of candied BACON, and topped with a layer of brownie. If you've ever needed the perfect over-the-top, decadent, and oh-so addictive dessert, let me tell you right now folks - this is IT.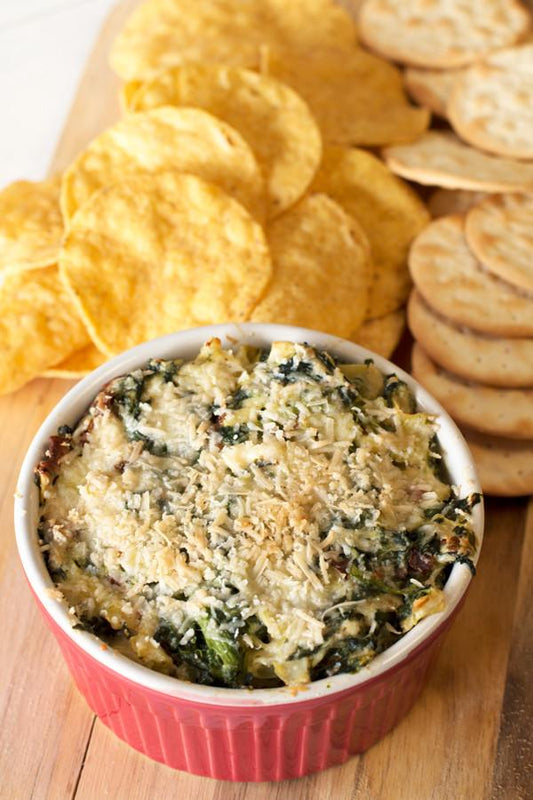 Spinach and artichoke dip is my ultimate go-to whenever I go out to eat. The one thing I always feel is missing from those spinach and artichoke dips is BACON (I mean really, what couldn't be improved with a bit of bacon?). This version of the classic dip is packed with chopped Pig of the Month bacon and it really makes this dip ten times better. Plus the whole recipe comes together in less than a half hour!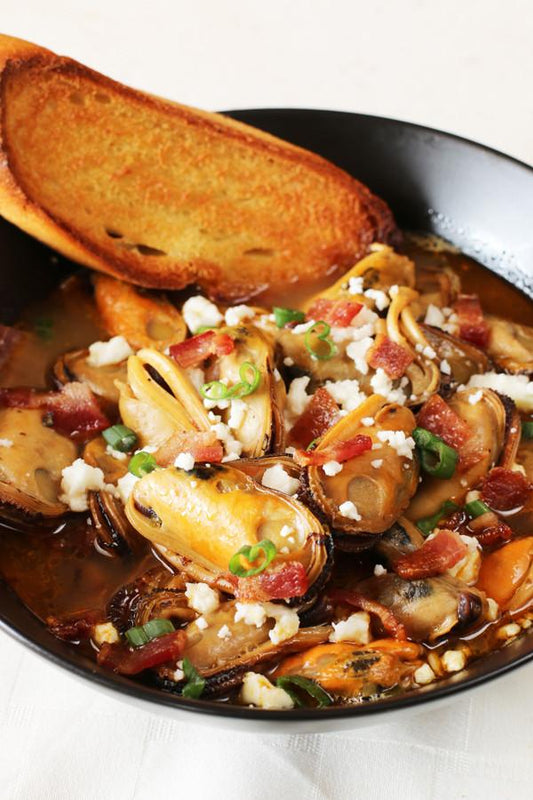 The only things that can make mussels better are beer, bacon, and smoke. Isn't it nice when it all comes together for you in one big bowl of smoky, spicy flavors? I love eating mussels for dinner during the week because it's packed with protein and comes together so quickly. The new smoked mussels from Pig of the Month make it even easier for you because they eliminate the need for soaking and cleaning the little guys!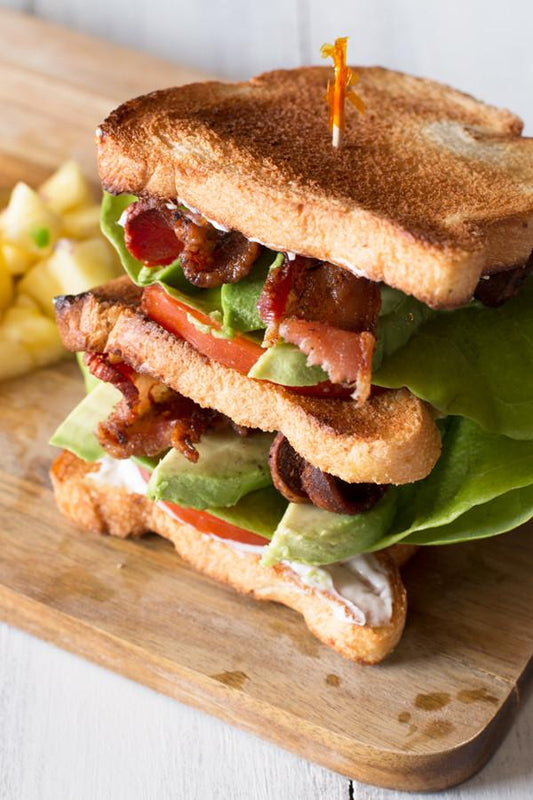 Who doesn't love a fun new twist on a classic sandwich? This the king of all sandwiches because of it's double-decker thickness and classic flavors, with the additional Jamaican Jerk seasoned bacon – holy YUM! Throw in a little mango pineapple salsa on the side and I am ready for a dip in Caribbean waters after I polish this bad boy off.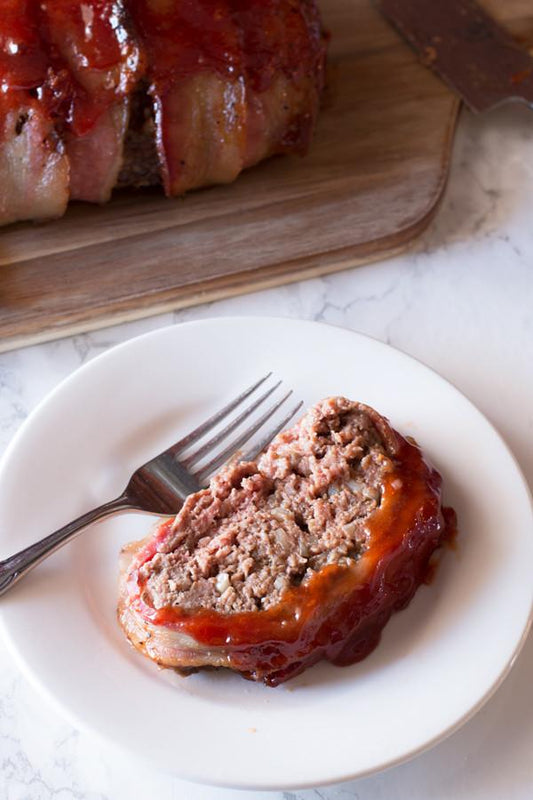 It's a fact that you can wrap anything in bacon and it instantly becomes better. This bacon wrapped meatloaf is living proof of this fact. Just look at this meaty, bacon-wrapped, mouthwatering meal…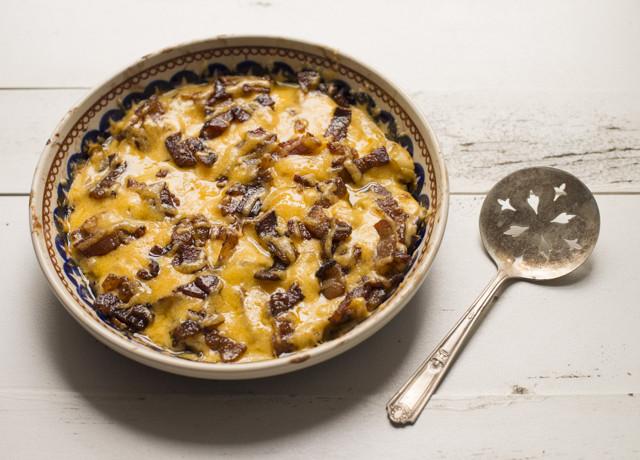 Pig of the Month has the perfect solution, for a gluten free dessert that is so good no one will even know it's a "special" dessert. Adding crisp fried Pig of the Month Apple Pie Bacon and using sharp cheddar cheese to top the cinnamon-y baked goodness of the apples, is our delicious rendition to the classic apple pie.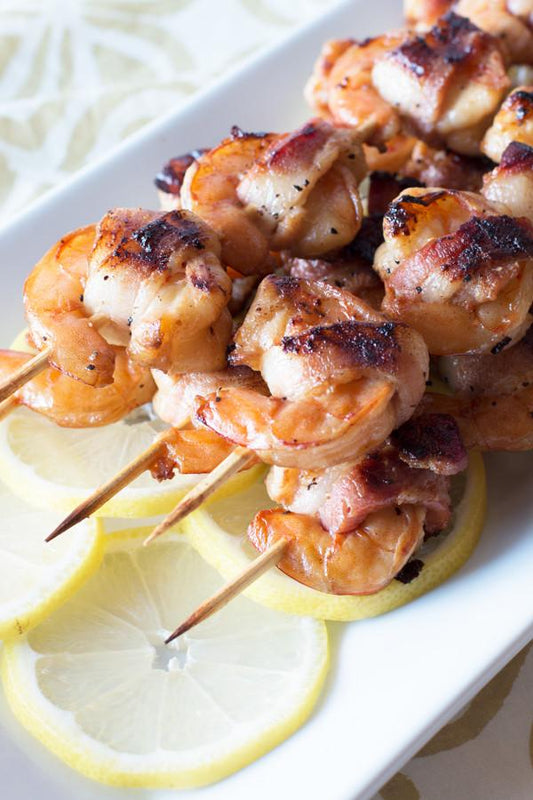 I can't seem to stop myself from wrapping things in bacon and to be honest, I don't want to stop. These little lemon pepper bacon wrapped shrimp skewers are the perfect spring recipe to kick off the grilling season! They are so simple to make, the marinade comes together in a snap, and the lemon pepper bacon is my new favorite bacon flavor! It has just the right amount of tart acidity to balance the thick-cut, greasy, delicious por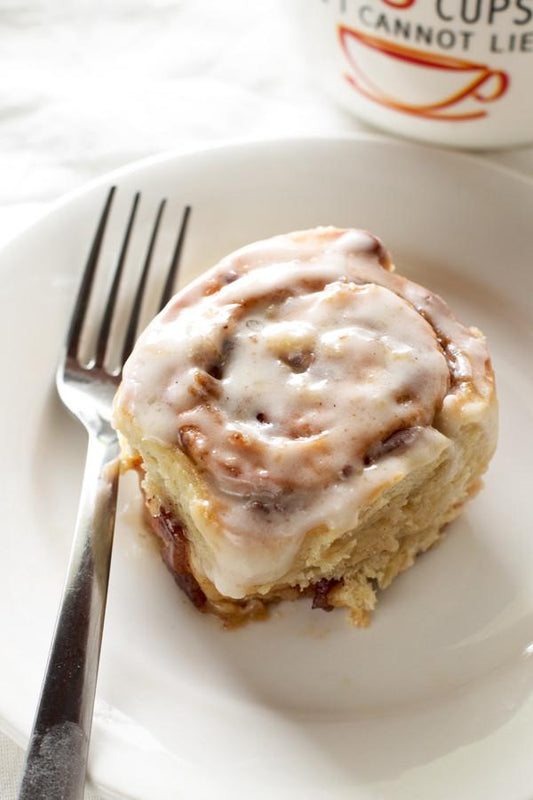 Cinnamon Bun Bacon is the best invention EVER. It tastes just like a cinnamon bun and bacon rolled together in every deliciously crispy bite. This makes it more than perfect to add to homemade cinnamon buns!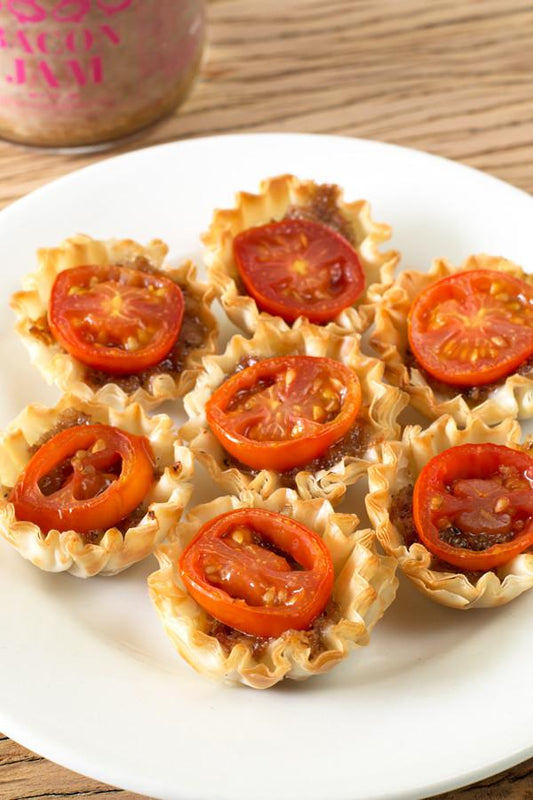 Bacon jam tartlets are officially the easiest and most addictive appetizer of the summer.
1
2
3
…
5
Next »