Posts tagged: whiskey
We're kind of obsessed with St. Patrick's Day this year. From Guinness Floats to Jameson, green beer to endless green shots, we know we'll be feeling the pain come Friday morning. That's why we're giving you a little two-part low down on how to avoid that hangover you are already dreading. So what should you eat before drinking all night on St. Patrick's Day? Let us break it down for ya. First of all, don't skip dinner and eat BEFORE you start drinking. That whole building a base layer for the booze to settle into only works if you're building it before the booze enters your system. Get that nosh in your stomach early so you can change the outcome of your all-night drinking binge.
Second, eat right and eat smart. The best thing to do to avoid feeling like death on March 18th is to eat these killer foods that'll get your mind and body right. Food really does counteract the effects of alcohol... who knew? - Spaghetti (or other carbs) - yep, carbo-load all night long baby. It's a real thing and it works. Try our Pull Apart Bacon Garlic Cheese Bread... - Chicken - protein-rich so it'll stay in ya longer and it will slow the blood alcohol level. That means you can drink longer and enjoy the entire night before you feel like passing out! Go for the small servings like a burrito bowl or even our delicious Sriracha Lime Baked Chicken Wings. - Avocado - protein + healthy fats will actually digest slower than carbs so whip out that guacamole like there's no tomorrow. - Low-fat yogurt - if you're worried about consuming too many calories on this delicious, boozy holiday, start off with some yogurt and granola. You'll get the healthy fats and vitamins in you before you go pigging out on beer and corned beef. - Water - this one's a no-brainer, but don't forget about it. When it comes to hangovers, water does a body good. Pro tip: always take a couple of ibuprofen and chug a gigantic glass of water before bed (or when you wake up with cotton mouth at 4AM). Thank us later.
If you do happen to skip dinner in all the craziness that is St. Patty's Day, never fear. Just load up on nuts and olives at the bar because they've got the fats and vitamins to help you out. Martini with 10 olives, anyone? Happy St. Patrick's Day! Stay tuned because we've got some more knowledge to drop on ya to fight that hellish hangover...
Photos by Meghan Bassett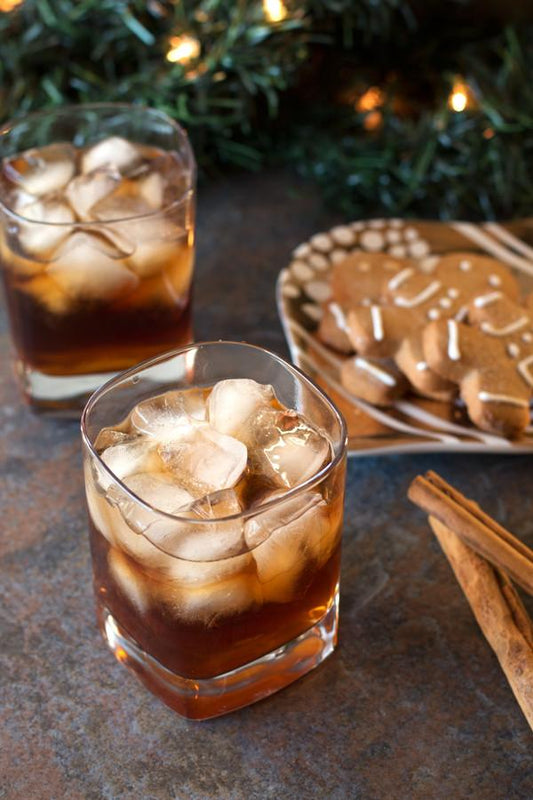 The holidays are all about making things merry and bright for everyone and anyone in your world, aren't they? It could be a little token of affection, a box of freshly baked cookies, or turning your next holiday cocktail hour/party into a true celebration with the best holiday cocktails. We know how important it is to bring extra cheer to the season, and we really know how important it is to have the perfect cocktail on hand. We're rounding up these 11 Cocktail Recipes to Make Your Christmas Merry & Bright to make sure you can celebrate in style all season long! From egg nog to cider, sangria to carefully handcrafted cocktails, this round up has everything you are looking for (and more!). Break out the bar cart, get those fancy cocktail glasses down from the shelves and let's toast to the merriest season of all!
Gingerbread Spice Cocktail - Sauce + Style
Cranberry Sangria - Sauce + Style
Boozy White Hot Chocolate - Sauce + Style
Candy Cane Cocktail - Mix That Drink
Sugar Cookie Martini - Crazy for Crust
Apple Pie on the Rocks - Gal on a Mission
Cranberry Apple Old Fashioned - Lipgloss and Crayons
Bourbon Eggnog - The Kitchen
Hot Cider Nog - Swanky Recipes
Winter WonderJam Whiskey Smash - She Eats
Candy Cane Shooters - Hairspray and Higheels Cheers to a very merry holiday season, piggy peeps!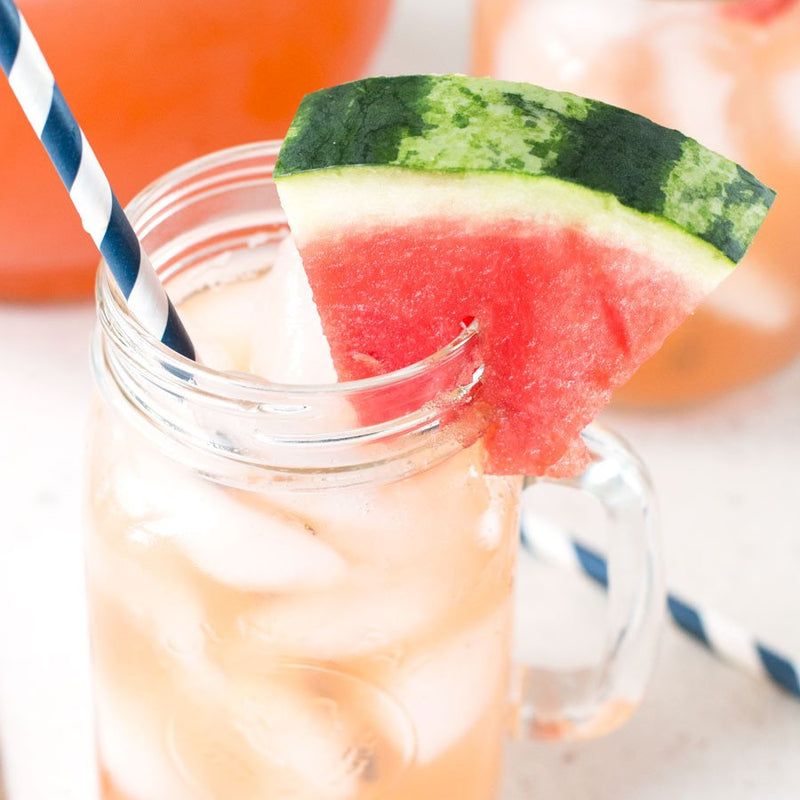 Y'all know we can't roll into a New Year without a whole set of cocktails to survive these first super intense weeks. Now that everyone's resolutions have been made, people are extra pumped and motivated to stick to them, making it a pretty busy season for us the moment we get back to the office. We aren't REALLY encouraging that whole "diet" thing, because it's all about balance. What's more balanced than a healthy cocktail? The booze evens ya out and the healthy fruit juices and other goodies in there will diminish the calorie count so you don't feel quite as guilty. Here's a roundup of our top fav classy and healthy cocktails that'll keep you fresh in the New Year. There are some old favorites and some new classics serving up just about every libation out there (aka there's something for everyone on this killer list). Cheers, piggy peeps!
Grilled Pineapple Bourbon Smash - Sauce + Style
Mango Mojito - Sauce + Style
Strawberry Rhubarb Margarita - Sauce + Style
Blueberry Mint Fizz - Waiting on Martha
Refreshing Watermelon Margarita - Sugar and Charm
Chamomile Honey and Whiskey Cocktail - A Cozy Kitchen
Blood Orange Margarita - With Salt & Wit
Cherry Blueberry Apple Sangria - The Roasted Root
Grapefruit Salty Dog - The Cookie Rookie
Blueberry Maple Mojito - Healthy Recipe Ecstasy So the only question is, which one of these delicious cocktails are you going to bust out at your next happy hour first??
It's that one final long weekend before the holiday season starts kicking in, people. How many of you can even believe it's almost September?! The beginning of summer feels like it was just last week and now… Well the grilling season is coming to an end and we area little broken up about it. Labor Day Weekend is that final big blowout we prepare for the moment July 4th is all wrapped up. It's the last long weekend of the summer and we want to send out summer and the best grilling season yet in the best way possible - with ALL the food and booze. This is the most epic Pig of the Month BBQ recipe round up yet. All your favs from Sauce + Style are below. You'll find cocktails, main grilling favs, grilled sides and even some dishes that won't take up all the precious grill space. With these recipes, you'll be able to keep the festivities going all weekend long. That three-day weekend's got nothing on you because you're about to host the biggest blowout anyone's ever seen! Cocktails Grilled Pineapple Bourbon Smash
Strawberry Daiquiri Popsicles Pina Colada Popsicles Mojito Popsicles
Old-Fashioned Strawberry Rhubarb Margarita Grilled Mains Chipotle Bacon-Wrapped Juicy Lucy Burgers
Grilled Chili Rubbed Flank Steak Spicy Dry Rub Ribs Sweet Chile and Orange Ribs
Bacon Jam Burgers Craft Beer Can Chicken Gourmet Hot Dogs
Grilled Sides Mexican Street Corn Lemon Pepper Bacon Wrapped Shrimp Skewers
Fan Faves (no grill necessary!) Sriracha Bacon Wrapped Stuffed Jalapeños  Sriracha Lime Baked Chicken Wings
Pull Apart Bacon Garlic Cheese Bread Bacon Jam Tartlets
Spicy Homemade Potato Chips 1, 2, 3, 4 Pulled Pork Crescent Rolls Want to skip the hassle of cooking? We've got ya covered there too! Just head over to Pig of the Month BBQ to order everything you need. You have until August 30th to get in on the action. Hurry up and order to get it in time for your Labor Day celebrations!