Posts tagged: vanilla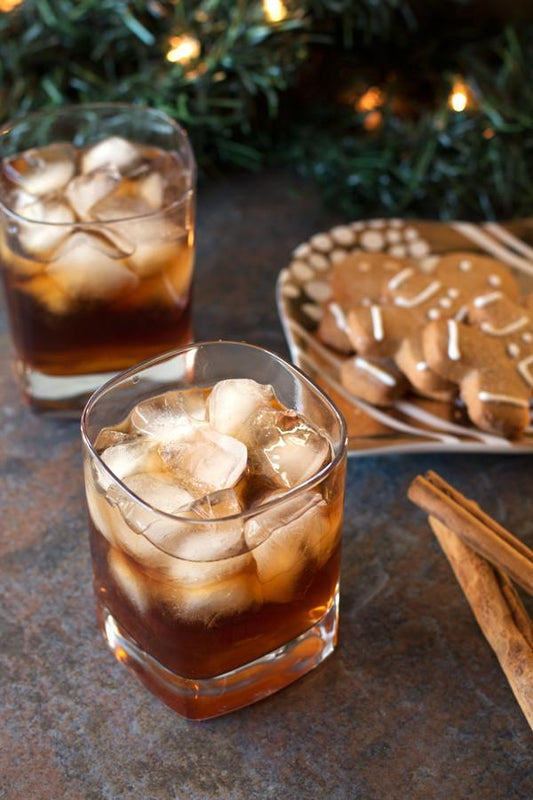 December is the one month every year that I feel like I can truly celebrate gingerbread. I will devour anything gingerbread-related, whether it's cookies, cakes, or candy. This year, in anticipation of the holiday parties I knew I would be hosting, I decided the ultimate way to enjoy gingerbread would be a cocktail. Genius, right?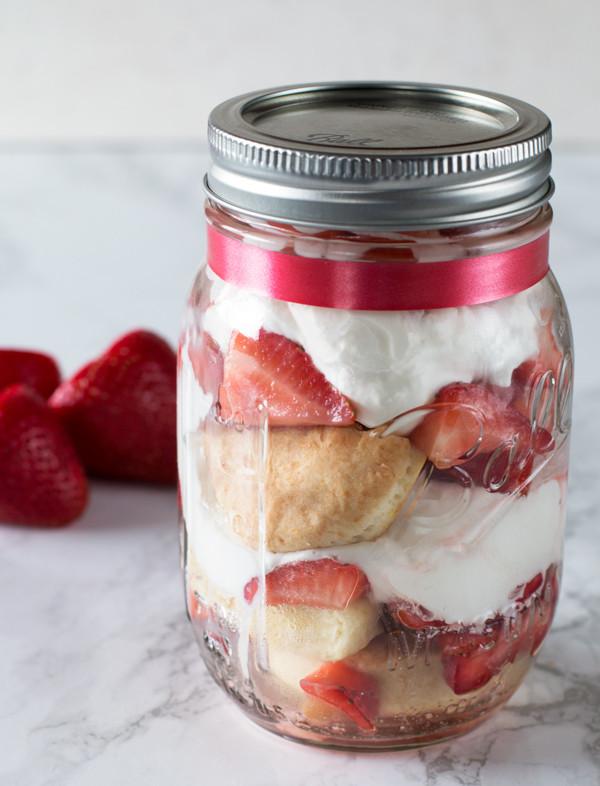 These strawberry shortcake mason jars add a fun twist to this dessert, making them easily portable for picnics or even surprise sweet treats for family and friends. Every element in this dessert is super simple to make (yes, even the biscuits are a breeze!). You'll love the 
sweetness from
 the fruit, the fresh and airy whipped cream, and the tiny golden brown biscuits.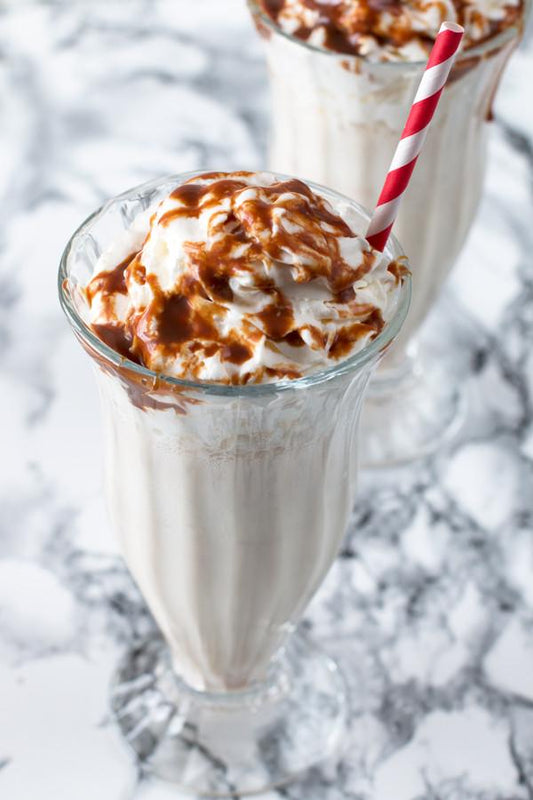 This is the ultimate milkshake. I mean, bourbon, caramel, AND ice cream. Need I say more? If you've never experienced a boozy milkshake with bourbon, you need to make this milkshake IMMEDIATELY. What use is being a grown up if you can't add booze to your favorite childhood treat?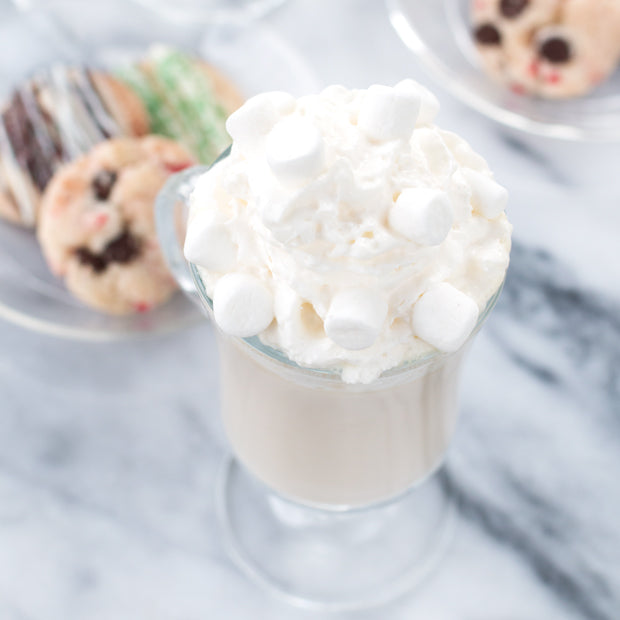 It's beginning to look a lot like winter! The temperatures are dropping, the snow is starting to fall, and it's about time to start snuggling up under blankets next to a roaring fire every night. Nothing goes better with a snuggly night in than a giant mug of warm hot chocolate, spiked with a little booze of course. :)
This Boozy White Hot Chocolate is a fun way to shake up your usual hot chocolate routine, featuring indulgent white chocolate and spiced rum for just the right touch of much-needed extra warmth.
Holiday movie marathon? Oh yea, this'll do the trick better than that tired ol' egg nog.
INSTRUCTIONS In a medium saucepan over medium heat, combine milk, chocolate chips and vanilla. Stirring constantly, heat the mixture until the chocolate is melted and the mixture begins to simmer, approximately 10 to 15 minutes. Remove from heat and stir in rum. Divide evenly between two large mugs and serve with marshmallows and whipped cream.
Recipe & Photos by Meghan Bassett