Posts tagged: Style
We're kind of obsessed with St. Patrick's Day this year. From Guinness Floats to Jameson, green beer to endless green shots, we know we'll be feeling the pain come Friday morning. That's why we're giving you a little two-part low down on how to avoid that hangover you are already dreading. So what should you eat before drinking all night on St. Patrick's Day? Let us break it down for ya. First of all, don't skip dinner and eat BEFORE you start drinking. That whole building a base layer for the booze to settle into only works if you're building it before the booze enters your system. Get that nosh in your stomach early so you can change the outcome of your all-night drinking binge.
Second, eat right and eat smart. The best thing to do to avoid feeling like death on March 18th is to eat these killer foods that'll get your mind and body right. Food really does counteract the effects of alcohol... who knew? - Spaghetti (or other carbs) - yep, carbo-load all night long baby. It's a real thing and it works. Try our Pull Apart Bacon Garlic Cheese Bread... - Chicken - protein-rich so it'll stay in ya longer and it will slow the blood alcohol level. That means you can drink longer and enjoy the entire night before you feel like passing out! Go for the small servings like a burrito bowl or even our delicious Sriracha Lime Baked Chicken Wings. - Avocado - protein + healthy fats will actually digest slower than carbs so whip out that guacamole like there's no tomorrow. - Low-fat yogurt - if you're worried about consuming too many calories on this delicious, boozy holiday, start off with some yogurt and granola. You'll get the healthy fats and vitamins in you before you go pigging out on beer and corned beef. - Water - this one's a no-brainer, but don't forget about it. When it comes to hangovers, water does a body good. Pro tip: always take a couple of ibuprofen and chug a gigantic glass of water before bed (or when you wake up with cotton mouth at 4AM). Thank us later.
If you do happen to skip dinner in all the craziness that is St. Patty's Day, never fear. Just load up on nuts and olives at the bar because they've got the fats and vitamins to help you out. Martini with 10 olives, anyone? Happy St. Patrick's Day! Stay tuned because we've got some more knowledge to drop on ya to fight that hellish hangover...
Photos by Meghan Bassett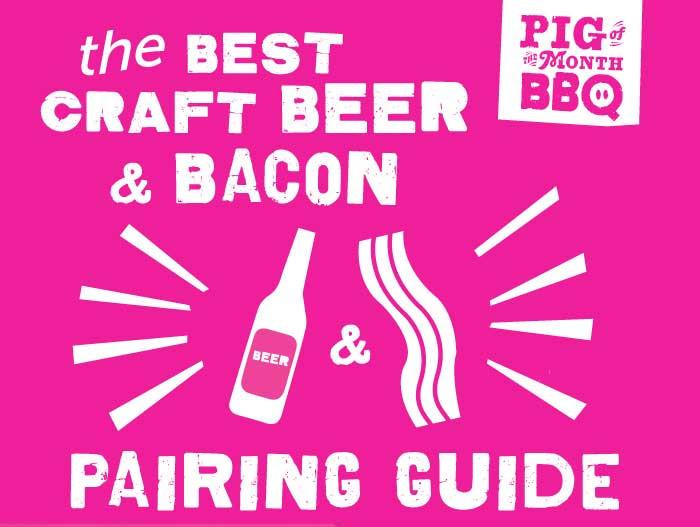 Pig of the Month Best Bacon & Craft Beer Pairings?
Oh yea, you heard that right...
You all know we love our bacon, but what we also love to indulge in is beer. There are so many diverse beer styles out there that compliment all sorts of flavors, it may seem a little impossible to choose. For our fellow beer and bacon lovers out there, isn't it about time you knew how to pair your favorite Pig of the Month BBQ bacon flavor with craft beer? We thought so. It took a lot of hard work on our part, tasting all that bacon and beer to create the perfect pairing guide for you all, but we did it. For the good of the TEAM. Such sacrifice, we know. The following Pig of the Month Best Bacon & Craft Beer Pairings guide gives you everything you need to know, so you can have even more excuses to indulge in more bacon and beer. You're welcome.
Happy pairing, piggy fans!
Shop This Post
Coffee & Red Chili Pepper Bacon
Extra Thick Hickory Smoked Bacon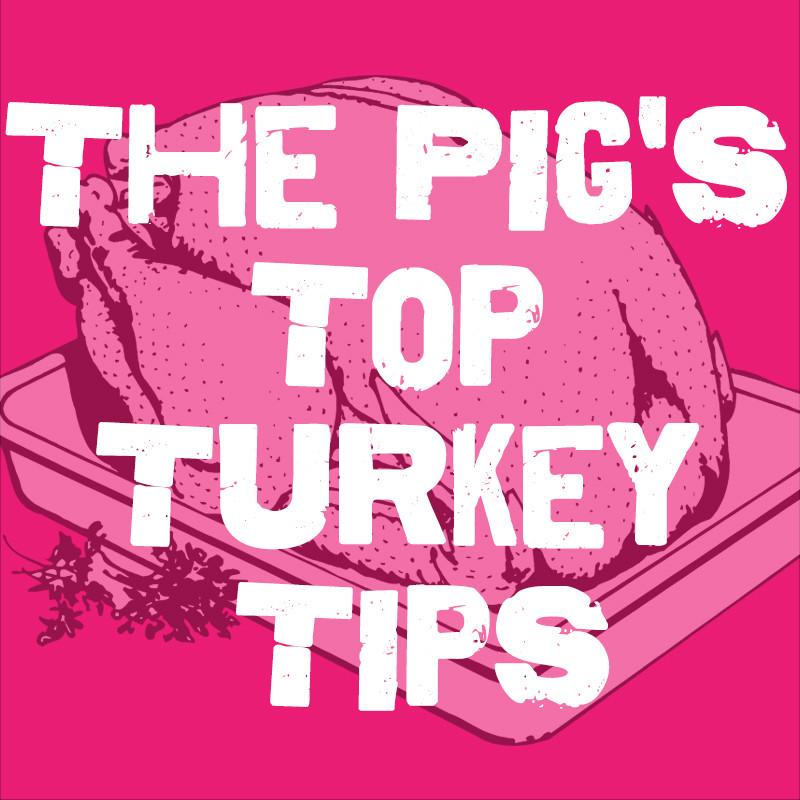 It's Thanksgiving once again! We are here to share another round of The Pig's Top Turkey Tips! This year, we're excited to share....
The Pig's Top Turkey Tips: How to Survive Without Going Insane Edition
Ready.... Set.... MASTER THANKSGIVING!
Make a schedule: For the day of (and the days leading up to Thanksgiving), make a schedule so it's not a giant cluster of craziness. Know what you can prep in advance. know how long everything needs to cook and at what temperature, etc. That way you don't end up in pure and utter chaos right when people start showing up, expecting to be fed. Stock up on booze - Family's in town, people are expecting a lot out of you... The pressure is on. Stock up on the booze, not only to make sure friends and family are tipsy enough to love your food no matter WHAT you do, but also so you can keep your sanity (and a sorta level head).
Check all your cookware and kitchen tools - Don't get stuck without a potato masher on the day of or too few serving dishes! Check all the tools, the cookware and the serving dishes in your kitchen to make sure you have everything's covered.
Get ready to thaw - For the love of everything that's holy, PLEASE know how long it will take to thaw your turkey. Also, make room in the fridge so the bird can actually fit in there (or load up a cooler and stock it with ice). Leave your turkey unwrapped in the fridge overnight - The result? Crispier skin. You're welcome.
Buy a meat thermometer - Yes, it's worth not having dried out turkey. Get the meat thermometer and know when to pull the turkey (at 160 degrees, it'll go up the other 5 degrees as it rests and stay moist). Make and freeze pie crust ahead of time - How much easier is it to just bake the crust and fill it the day of Thanksgiving instead of trying to make it all that day? You could even do this TONIGHT and be more prepared for relaxation on Thursday.
Make and freeze gravy - Again, another item you can make ahead and freeze. Just reheat on the stove when it's time to serve! Make and freeze mashed potatoes - Sorry, but we've got one more for ya! Mashed potatoes frozen and reheated will not lose their fluffiness, and you'll be grateful to not have to mash all those potatoes on the big day.
Make sure there are leftovers -  Remember YOURSELF. The day after Thanksgiving is the day for you, the cook. Have leftovers all stored up and ready as people are sitting down to eat on Thanksgiving. That way you can make a giant leftovers sandwich and kick back for a day of serious "you time".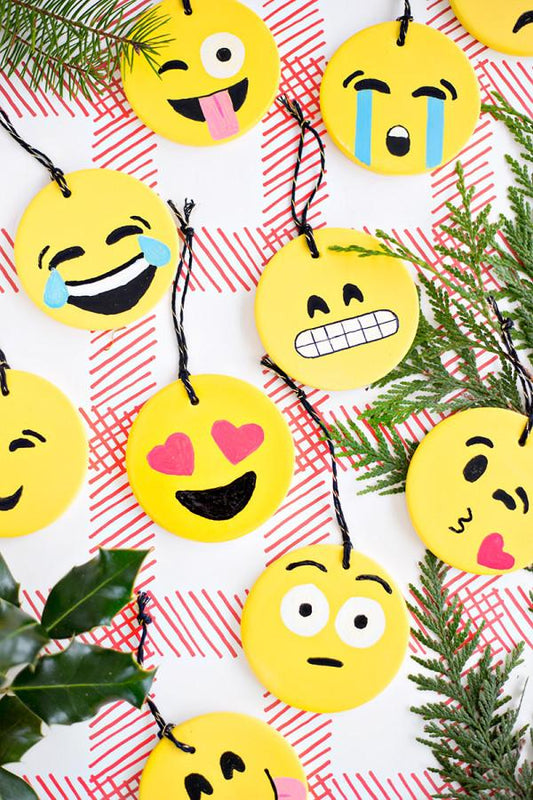 We are all about the holidays up in here and with all the friends and family we've got coming over, we want our home to be a festive freakin' wonderland of holiday cheer. We also don't want to spend too much effort crafting because.... well, because it's us after all. These DIY Christmas decorations are THE way to make your home classy AF this holiday season. Spend one day crafting up a storm and you'll have holiday cheer in every room (with just the right mix of class and sass). Which one of these would you make first??
Ornament Decor - My Invisible Crown
Swank Stir Sticks - Julie Blanner
String Art Christmas Tree - My Poppet Makes
DIY Emoji Ornaments - Studio DIY
Christmas Light Up Marquee DIY - A Beautiful Mess
Pinecones-and-Ribbon Decoration - BHG
Fun and Simple Holiday Place Setting - BHG
Christmas Card Holiday Garland - BHG Now break out the nog and get to crafting!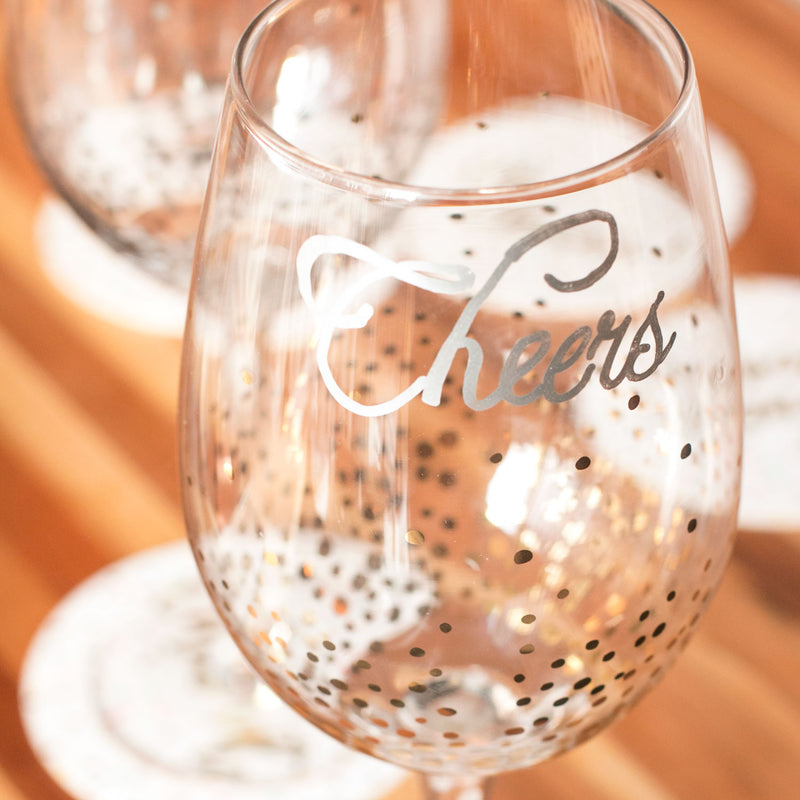 Can you believe we are only a couple weeks away from Christmas?! I don't know about you, but December is flying by. I am deep into the holiday celebrations and with tons of friends and family to give gifts to, I'm starting to get a little overwhelmed.
This year, I decided that all my boozy friends and family need a little homemade touch (and my wallet could honestly use the break too). Instead of buying a ton of gifts, I'm making everyone these adorable DIY Holiday Wine Glasses! I know they might look a little intimidating to make, but they are SO easy. You can just pick up some wine glasses on the cheap (this is where those dollar stores come in handy!), then decorate them any way you like. I love the simple "Cheers" on these glasses, but you can also decorate them with an artistic flair, or even use a longer quote. You can make them personal for everyone you plan to give them to!
INSTRUCTIONS: Decorate the glasses with random dots, lines or whatever pattern you desire (or no pattern at all!).
Print out desired quote or saying on a piece of paper. Using tape, attached the quote to the inside of the wine glass with the text facing out and in the position you desire.
Use a paint pen (one that works on glass!) to trace the quote in your desired color. Let dry completely.
Gift to any of your friends and family - or just keep these darling glasses to yourself to celebrate the holidays with!  
*DIY and Photos by Meghan Bassett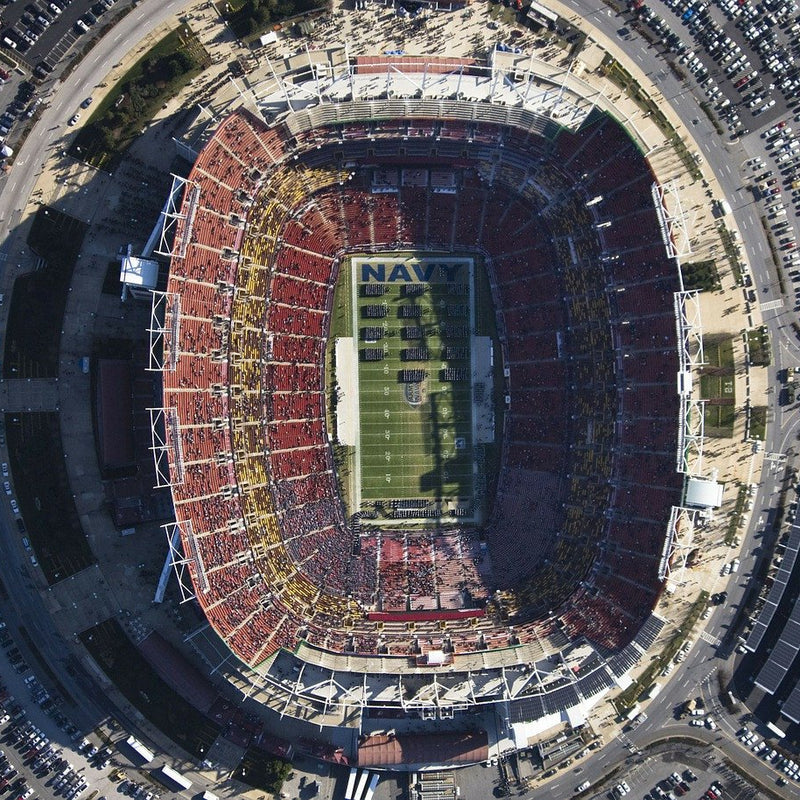 Tailgating is a must, no matter what team you are rooting for. Hitting the parking lots and getting amped up for the big game is the only way to ensure your team will bring home the victory. So you want to make sure you are hosting the most epic tailgating party ever, right? You might be a seasoned tailgater, or a complete newbie; regardless we've got the keys to assured tailgating party success right here. Buckle up BBQ peeps, it's time to get down and dirty with tailgating party prep.
Game Day Decorations You don't have to drop $500 on decorations, but making sure you are displaying those team colors loud and proud is the ultimate way to set the mood. Grab tablecloths, napkins, plates, the works. Everyone needs to know that you bleed those colors! Tailgating On the Go? Turn your SUV into table. That's right, just lay down the seats and pop the truck. Add a tablecloth to the floor and a cooler full of drinks. You can even set out your mad food spread right there so even a little rain can't ruin your party scene.
FOOD AND BOOZE Most importantly, don't skimp on the food and the booze, not to mention water for when everyone inevitably drinks too much without hydrating. Check out any of our killer Sauce + Style recipes for inspiration, or just grab a Pig of the Month BBQ feast so we can do the cooking for ya! Just make sure you're making everything handheld - no one wants to sit down with a knife and fork. Get Those Butts a Rest All that standing, boozing and eating means people will need a little rest from time to time. Be sure to grab plenty of collapsable seating for everyone! Chilly Out? Stock up on the blankets! You can even use this as an opportunity to bring in those team colors in another way.
Pump Up the Jams A mix of current jams and upbeat 80s classics are perfect for setting the mood. Don't forget to load up the team's fight song! Say Buh-Bye to Red Cups Those red cups are getting a little old aren't they? Class up your shindig with some mason jars instead. Give Them Something to Do Standing around for hours drinking and eating can get a little boring. Set up a game of cornhole, or just bring a couple balls so people can throw around the pigskin.
Grilling? If you are busting out the big guns and grilling up tasty meats for your peeps, don't forget to haul along extra charcoals and propane. Make sure you also have everything you need to safely cool down the grill and dispose of ashes before heading into the game. Follow these little tidbits of advice and you are going to have a legendary team celebration bash no one will forget. Just be prepared to be asked to host every tailgating party from now until forever.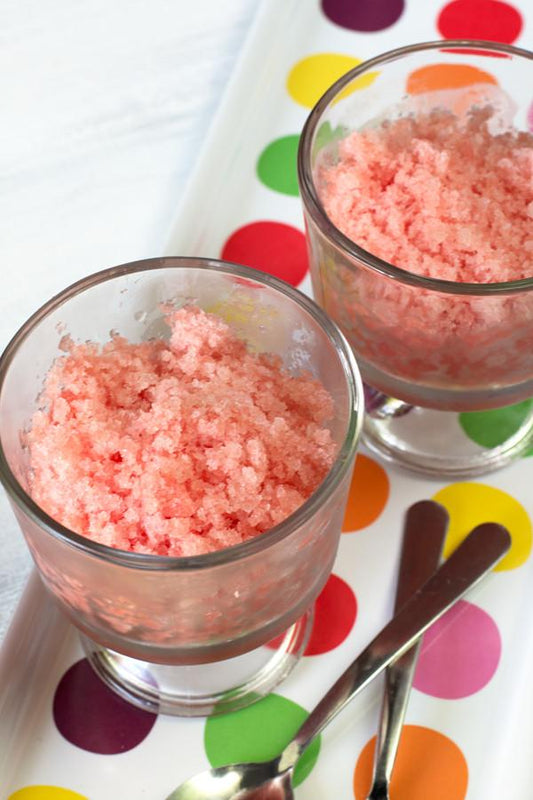 The kids are heading back to school SO soon. I'm guessing most of you parents out there couldn't be more excited for the summer to end. No more worrying about entertaining the kiddos all day long, you can rest easy that they'll be busy with school and homework for the majority of each day until the next break hits. Feel that sense of relief? Breathe it in. Enjoy it. Savor it. Hold onto it for the next couple weeks every moment you feel like pulling your hair out. To really get the excitement for the change in schedule going, why not start thinking about what homemade snacks you're going to be feeding the little ones when they get home from school? You might be tempted to just buy something so you don't have to worry about it, but making these homemade snacks is too easy to pass up. It'll save you tons o' cash if you just make these yourself, plus it can be a fun project (read: distraction) for the kids as they adjust to the new school year's schedule. From sweet to savory, I've got everything you could every want to feed the kiddos in a handy list right here.
Easiest 3 Ingredient Nutella Brownies - Kirby's Cravings Cinnamon Apple Rings - Fortune Goodies
Grilled Cheese Roll Ups - Coupon Clipping Cook 5 Minute Watermelon Strawberry Sorbet - Dashing Dish
Baked Apple Chips - The Viet Vegan No-Bake Peanut Butter Confetti Bars - Jerry James Stone
Cheesy Cauliflower Breadsticks - Jo Cooks Watermelon Granita - Sauce + Style
Pretzel Sticks - Sprinkled Side Up DIY Homemade Fruit Roll Ups - Sauce + Style
Taco Pizza Rolls - The Girl Who Ate Everything Frozen Chocolate Covered Banana Pops - Sauce + Style
Blueberry Oat Greek Yogurt Muffins - Running with Spoons Green Fries (AKA Crispy Baked Avocado Fries) - Sauce + Style Apple Almond Butter Stacks - Chef Mom Time to start pinning, parents! The summer only has a couple of weeks left...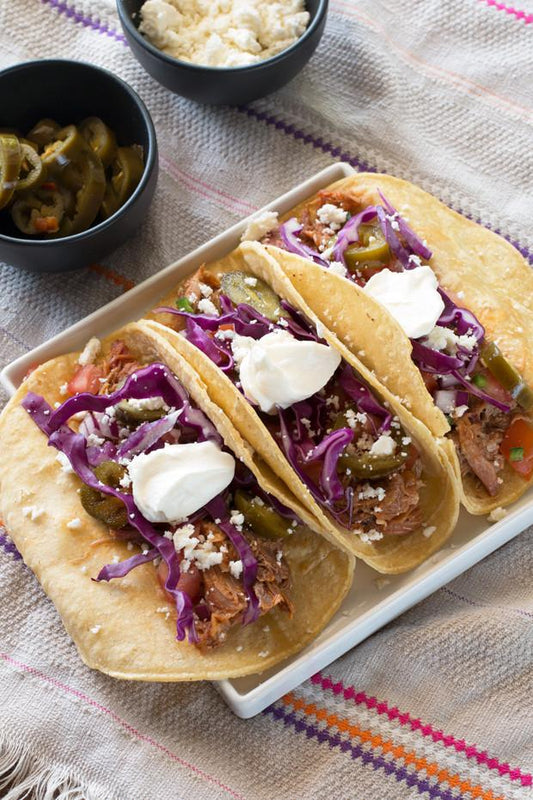 You know when you end up with too much shredded meat? You might have made one too many chicken breasts or that pork shoulder you bought is just a couple pounds too heavy. You might have a few containers of our very own tasty shredded chicken or pulled pork sitting in your freezer that you're wondering how you can use. I mean, making a tasty shredded meat sandwich is delicious don't get me wrong. After a while though, you start dreaming of new possibilities for that shredded chicken or pulled pork. There are SO many ways to use it up, from tacos to pasta, pizza to incredible casseroles! We've rounded up our top Sauce + Style recipes, along with some of our other blog favs so you'll never run out of ways to use up those meats again. Who loves ya baby? You know we do.
Shredded Chicken Chili - Ketogasm Chicken Tamale Casserole - Jo Cooks
Chicken Stuffed French Bread - Life in the Lofthouse Chicken Fajita Pasta - Kevin & Amanda
Skinny Buffalo Chicken Stuffed Sweet Potatoes - Not Enough Cinnamon BBQ Chicken Rollups - Life in the Lofthouse
Campfire Nachos - Sauce + Style "Cracked Out" Chicken Tater Tot Casserole - Plain Chicken
Pulled Pork Flatbread with Mango Chutney - Sauce + Style Pulled Pork Tacos - Sauce + Style
Loaded BBQ Pork Potato Casserole - Mom on Timeout Hawaiian BBQ Pulled Pork Calzones - Sauce + Style
BBQ Spaghetti Casserole - Spicy Southern Kitchen Chipotle Pulled Pork Lettuce Wraps with Avocado Aioli - Fashionable Foods
Pulled Pork Burrito Bowls - My Natural Family Chipotle Lime Carnitas Salad - Cafe Delites
Pulled Pork Enchiladas - Better Homes & Gardens Are you ready to get down on some meats on meats on meats? If you ran out of your fav shredded meat, just head over to our site to order more. Our shredded chicken and pulled pork is SO bomb.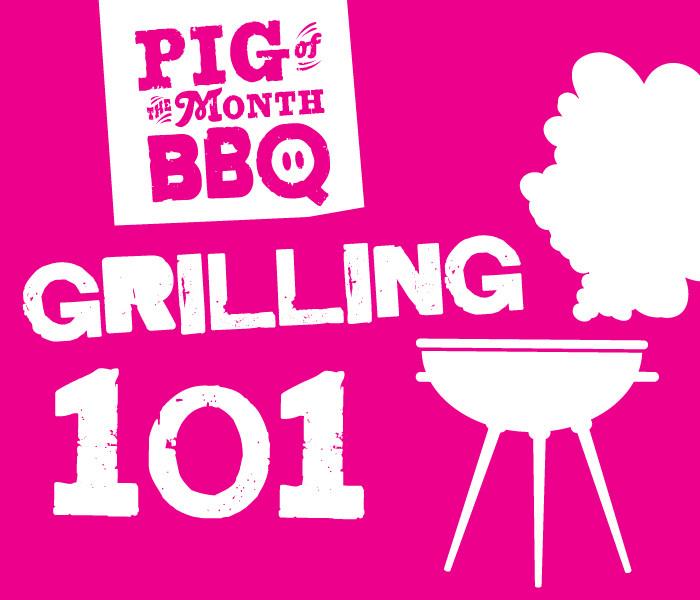 Hey BBQ peeps! Put down the lighter fluid and listen up. It's about time you quit it with that stuff and learned how to light a proper grill, isn't it?
Yea, that's what we thought too. There are some hard and fast rules that you need to know when lighting a charcoal grill. Get to know them, memorize them, and never stray from them. Trust us, we won't steer ya wrong!
Don't Use Briquettes There are wayyyy too many fillers and chemicals in briquettes. If you use them, all that nasty stuff is getting into your food and no one wants that. Real hard-wood charcoal is the only way to go - it even burns hotter without the chemicals which is a major bonus. Don't Use Lighter Fluid Lighter fluid = NO. Repeat that 10 times if you have to in your head. The chemicals in lighter fluid ruin the whole point of using real hard-wood charcoal. Don't do it. It's also a major fire hazard and no one wants to go the summer without eyebrows.
Use a Chimney Starter For REAL, folks. This is an easy one. If you've never tried lighting one before just follow these steps:
Stuff 2 pieces of newspaper in the chimney starter.
Fill the chimney with charcoal.
Light the newspaper with a match or lighter.
Remove the grate and set the chimney down in the grill, letting it burn for a bit.
Make sure there's smoke coming out of there or else that's a sign the fire's died.
When ready to grill, dump out the coals. If you need a two zone grill for direct and indirect heat, set the coals off to one side when you pour them in (they don't exactly move around easily once they're in there!)
Easy right?
Clean Your Grill Clean your grill before you use it, ideally right AFTER you use it each time. Having that leftover ash and residue will block the airflow and that will kill your fire. With these four things in mind, you'll be grilling stronger, longer and cleaner than ever before!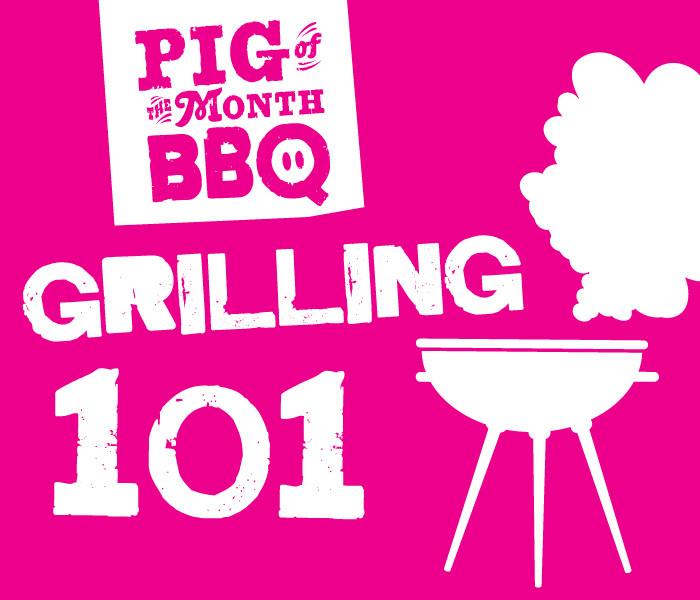 When you are grilling, there's always a little bit of pressure. It's not like cooking in a kitchen where you can control the temperature of the oven or stove within a few degrees. You're working with a grill that can sometimes be unpredictable depending on the weather and you're also dealing with direct fire. One of the most embarrassing things that can happen is having your food stick to your grill. Not only are you creating a giant mess to clean up later, the food itself looks like it's been ravaged by wild dogs. It might taste delicious, but everyone will be looking at it sideways. I mean, no one wants to eat food that looks like it's already been chewed to death. Don't make this rookie mistake, BBQ peeps. Know your Grilling 101 tips and never deal with food sticking to the grill again! Just watch the video below and you will have delicious, tasty food hot off the grill, looking pretty as a picture every time.
[vimeo 174374354 w=640 h=360]
How to Prevent Food From Sticking to the Grill from Pig of the Month BBQ.
1
2
Next »