Posts tagged: party cocktail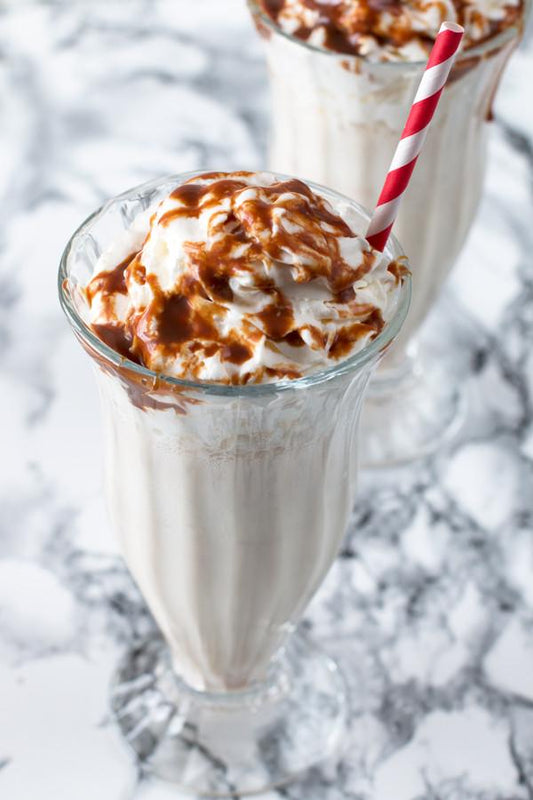 This is the ultimate milkshake. I mean, bourbon, caramel, AND ice cream. Need I say more? If you've never experienced a boozy milkshake with bourbon, you need to make this milkshake IMMEDIATELY. What use is being a grown up if you can't add booze to your favorite childhood treat?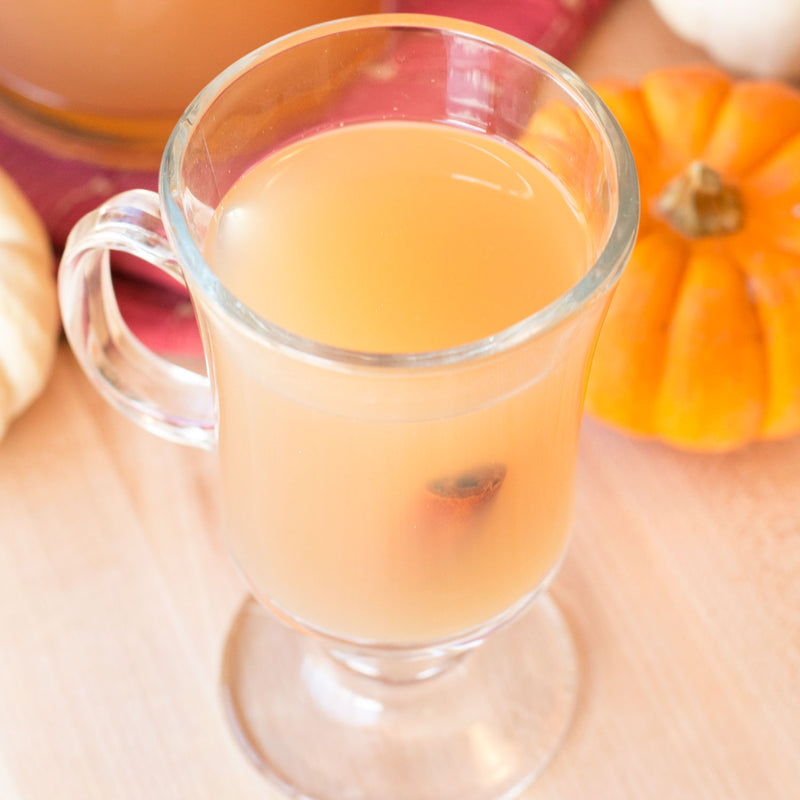 Who's thirsty?! Instead of hitting the wine this Wine Wednesday, I'm breaking out my slow cooker for some serious boozy deliciousness...
Nothing says fall and winter quite like a warm mug full of mulled apple cider. Cuddling up in a warm blanket, next to a wood burning fire, with some Netflix binging lined up for the remainder of the evening is how I like to take it easy.
This recipe is great to make and keep on hand in your refrigerator for the week so you can enjoy it each night, but it also works great as a holiday cocktail for your next party! Serve it up in some mugs with cinnamon sticks and everyone will go absolutely nuts over this stuff. It's highly addictive because it's so dang comforting. No matter how cold it gets outside, a glass of this cider will always warm ya right back up in moments.
The ingredients are super simple and the effort is basically NOTHING. Just dump it all in and let it simmer for the day. When you're ready to serve, stir in the vodka! We wouldn't want any of that booze burning off in the cooking process, now would we? ;)
I know what I am going to be whipping up all weekend long... And now you do too!
[vimeo 187844299 w=640 h=360]
Boozy Crockpot Apple Cider from Pig of the Month BBQ on Vimeo.
INSTRUCTIONS: Serves 12 Add apple cider, cinnamon sticks orange zest, cloves, star anise and allspice berries to the insert of a crockpot. Cook on low heat for 6 to 7 hours. When ready to serve, add vodka and stir to combine. Remove cinnamon sticks and spices with a fine mesh sieve. Serve immediately. If you are preparing this for a party, keep the slow cooker on it's lowest heat setting throughout the evening. Serve with cinnamon sticks for an added touch of deliciousness, and class.
*Recipe, photos and video by Meghan Bassett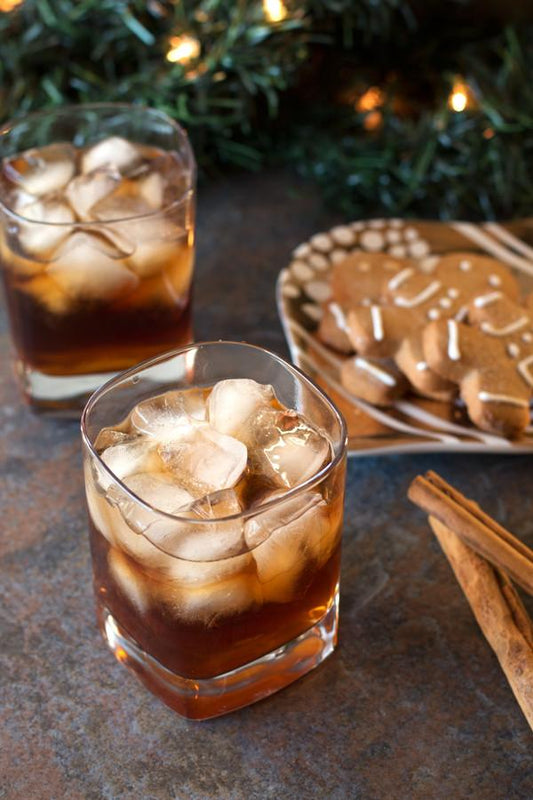 The holidays are all about making things merry and bright for everyone and anyone in your world, aren't they? It could be a little token of affection, a box of freshly baked cookies, or turning your next holiday cocktail hour/party into a true celebration with the best holiday cocktails. We know how important it is to bring extra cheer to the season, and we really know how important it is to have the perfect cocktail on hand. We're rounding up these 11 Cocktail Recipes to Make Your Christmas Merry & Bright to make sure you can celebrate in style all season long! From egg nog to cider, sangria to carefully handcrafted cocktails, this round up has everything you are looking for (and more!). Break out the bar cart, get those fancy cocktail glasses down from the shelves and let's toast to the merriest season of all!
Gingerbread Spice Cocktail - Sauce + Style
Cranberry Sangria - Sauce + Style
Boozy White Hot Chocolate - Sauce + Style
Candy Cane Cocktail - Mix That Drink
Sugar Cookie Martini - Crazy for Crust
Apple Pie on the Rocks - Gal on a Mission
Cranberry Apple Old Fashioned - Lipgloss and Crayons
Bourbon Eggnog - The Kitchen
Hot Cider Nog - Swanky Recipes
Winter WonderJam Whiskey Smash - She Eats
Candy Cane Shooters - Hairspray and Higheels Cheers to a very merry holiday season, piggy peeps!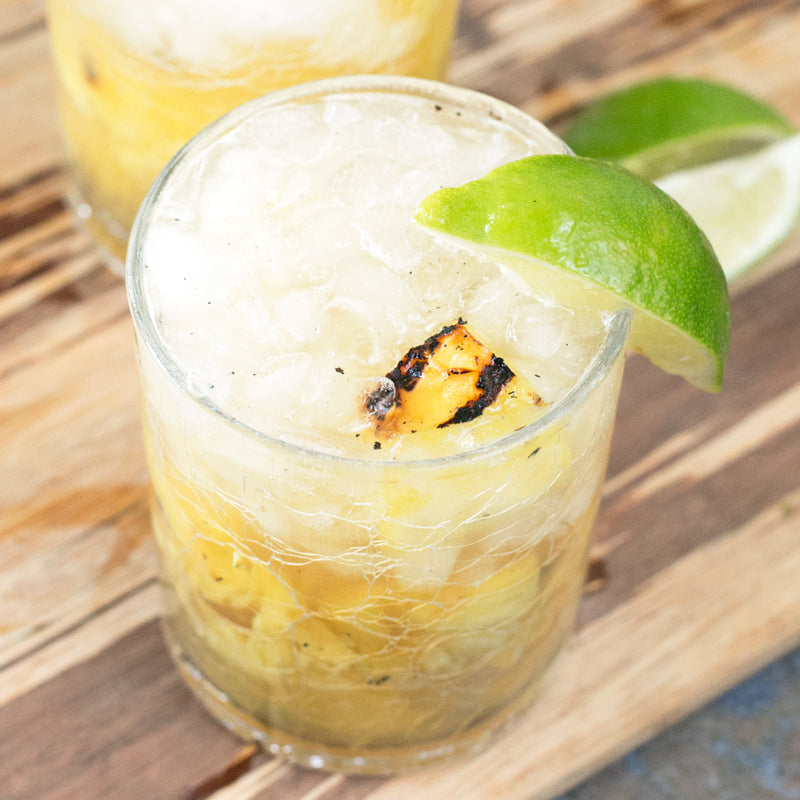 You all know we LOVE to get our grill on in the summer. There's only a few precious month's of grilling and boozing to make the most of before the cold weather sets in. As much as we still love those fall months (can you say 'tailgating heaven'?), we kind of wish we could grill all year round.
So when those warm temps hit, it's all about grilling all the things. We grill our meats, our veggies, our desserts and now, even our cocktails. Grilled pineapple is already one of our fav summer treats, so why not throw it in with some bourbon so you have something delicious to sip on while you're working hard over that hot grill? There's no reason not to, obviously.
These bourbon smash cocktails are packed with grilled pineapple so they are almost like a sangria with all that chunky fruit in there. Of course, instead of wine there's a ton o' bourbon - right up our alley for cocktail hour. Keeping those summer vibes going and working our grills as hard as possible is all we BBQ-loving peeps know how to do, after all. Cheers to the summer!
INSTRUCTIONS: In the bottom of a double old fashioned glass, muddle grilled pineapple with lime juice.
Pour in bourbon and stir. Fill glass with crushed ice and top with soda water. Stir once more to combine. Serve.
Recipe & photos by Meghan Bassett