Posts tagged: milk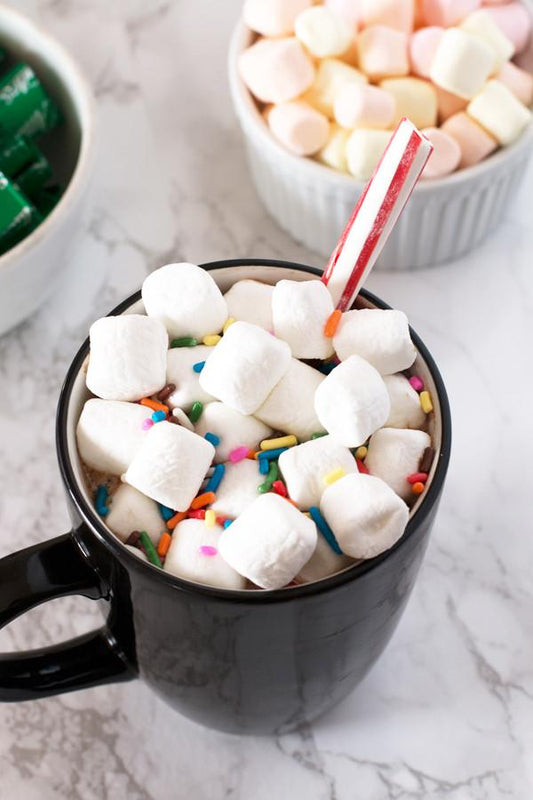 Nothing screams the holidays to me more than a huge glass of hot chocolate. Of course you can't forget the marshmallows. And a side of cookies too. :) I love hosting a hot chocolate bar around the holidays.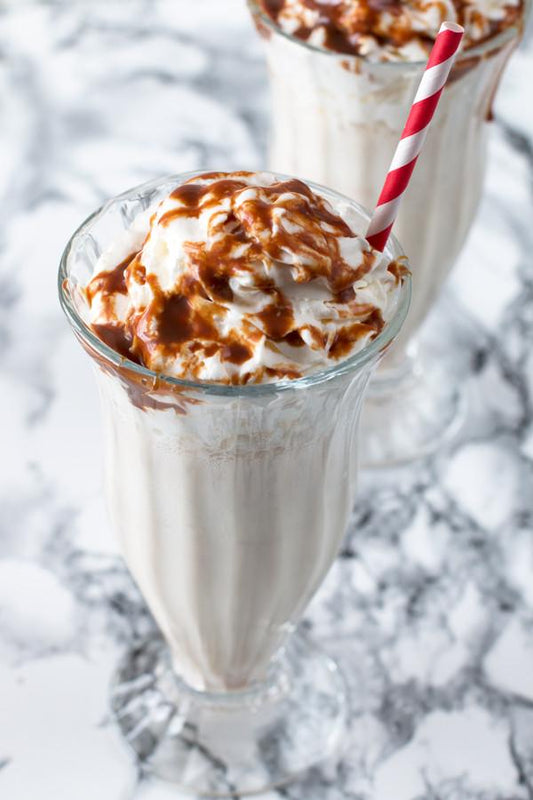 This is the ultimate milkshake. I mean, bourbon, caramel, AND ice cream. Need I say more? If you've never experienced a boozy milkshake with bourbon, you need to make this milkshake IMMEDIATELY. What use is being a grown up if you can't add booze to your favorite childhood treat?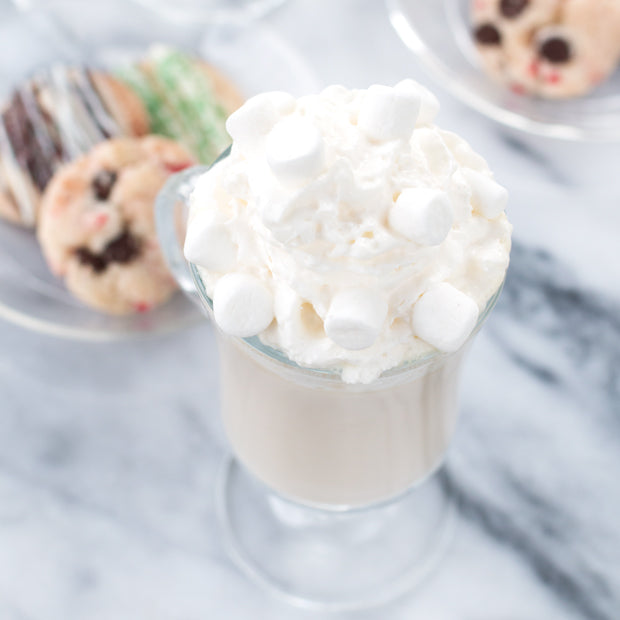 It's beginning to look a lot like winter! The temperatures are dropping, the snow is starting to fall, and it's about time to start snuggling up under blankets next to a roaring fire every night. Nothing goes better with a snuggly night in than a giant mug of warm hot chocolate, spiked with a little booze of course. :)
This Boozy White Hot Chocolate is a fun way to shake up your usual hot chocolate routine, featuring indulgent white chocolate and spiced rum for just the right touch of much-needed extra warmth.
Holiday movie marathon? Oh yea, this'll do the trick better than that tired ol' egg nog.
INSTRUCTIONS In a medium saucepan over medium heat, combine milk, chocolate chips and vanilla. Stirring constantly, heat the mixture until the chocolate is melted and the mixture begins to simmer, approximately 10 to 15 minutes. Remove from heat and stir in rum. Divide evenly between two large mugs and serve with marshmallows and whipped cream.
Recipe & Photos by Meghan Bassett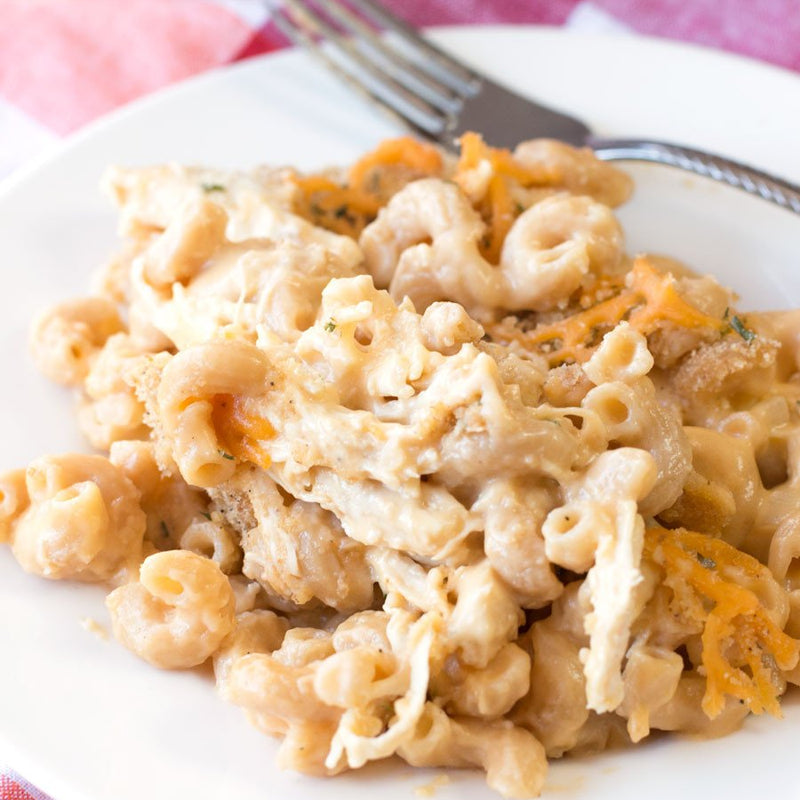 My ultimate comfort meal? A heaping bowl full of macaroni and cheese. No, not the stuff from the box people. I mean the real, down-home heart stuff that fills you up and warms you from the inside out.
Of course, eating bowl after bowl of that cheesy deliciousness is a little bad for the waistline... On the other hand, I don't believe in compromising flavor in favor of just eating the healthy stuff. That's why this Lightened Up Chicken Mac N Cheese is the one dinner you have to add to your winter weeknight rotation! It's creamy and dreamy and oh-so cheesy, but the lightened up cheese sauce and whole wheat noodles keep you from adding too much to your hips.
Without sacrificing any flavor! The Pig of the Month BBQ Pulled Chicken sure takes care of THAT. BOOM baby. Let's get cooking!
[vimeo 200244639 w=640 h=360]
Lightened Up Chicken Mac and Cheese from Pig of the Month BBQ on Vimeo.
INSTRUCTIONS: Preheat oven to 375 degrees. Spray a baking dish with cooking spray. In a large saucepan, melt butter over medium-high heat. Add onion and cook until tender, approximately 3 minutes. Add flour, stirring to combine, and cook until golden, approximately 30 seconds to 1 minute. Whisk in milk and broth. Bring the mixture to a boil and cook for 5 minutes, until thickened. Remove from heat and stir in cheese until melted. Season with salt and pepper to taste. Stir in macaroni and chicken into the saucepan. Pour into the prepared baking dish. Top with an extra sprinkled of cheese and the bread crumbs. Bake for 15 to 20 minutes, until bubbly and the top is golden.
Shop This Post Pig of the Month BBQ Pulled Chicken *Recipe, video and photos by Meghan Bassett