Posts tagged: meat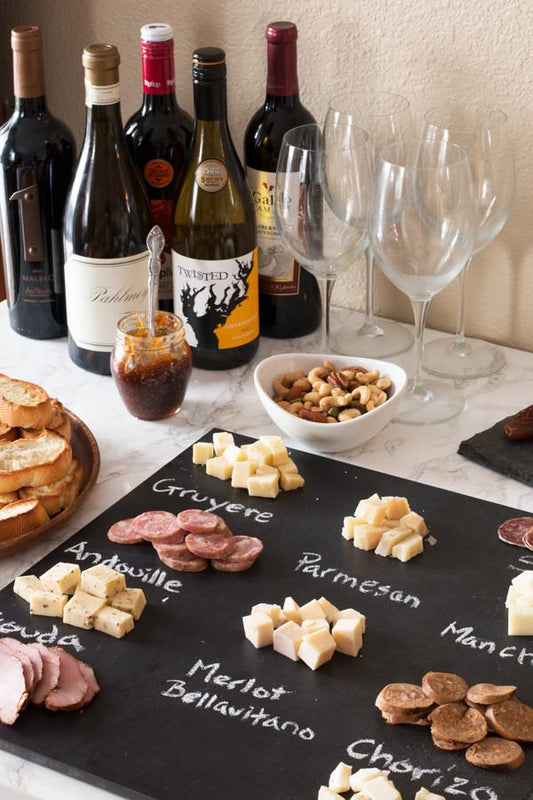 My ultimate go-to holiday party item is always a huge antipasti platter. I love all the different flavors and textures. You can really have a lot of fun with it! The real bonus is it requires very little effort and it always looks stunning.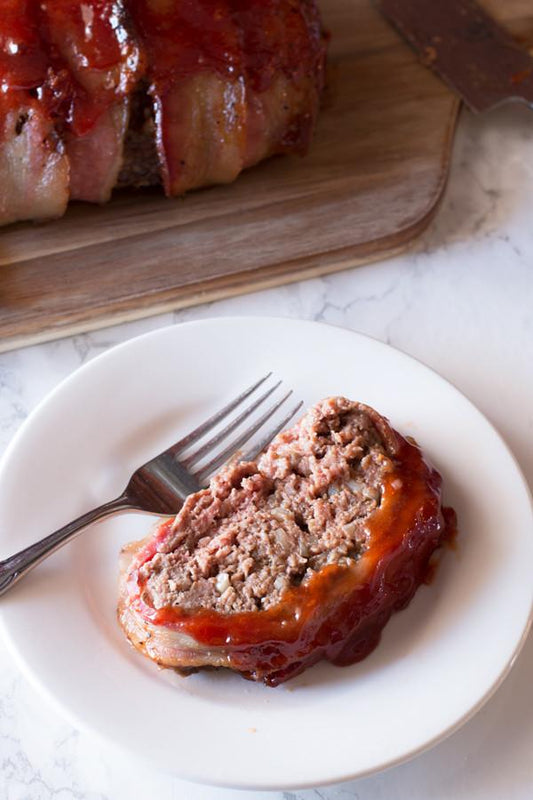 It's a fact that you can wrap anything in bacon and it instantly becomes better. This bacon wrapped meatloaf is living proof of this fact. Just look at this meaty, bacon-wrapped, mouthwatering meal…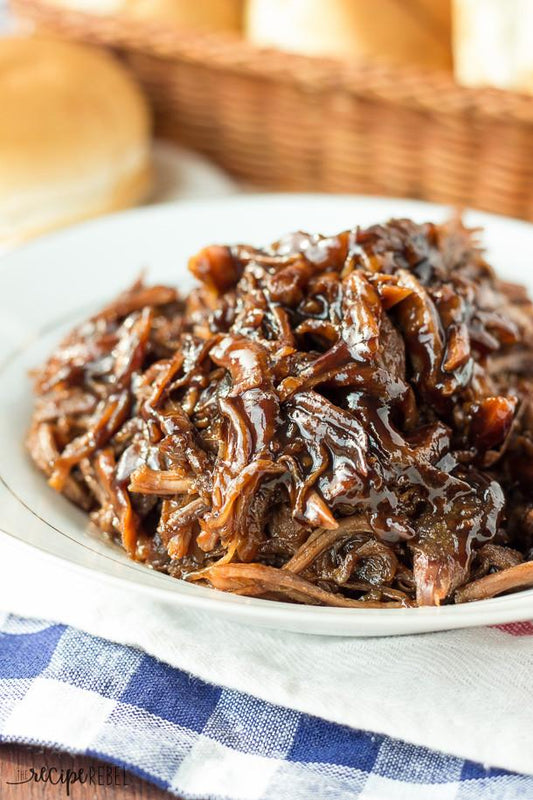 We're officially deep into crockpot season and it just so happens to be party season too! With all the football parties, holiday parties and dropping temperatures, we want to make our lives easier. That's why we're sharing these 13 best crockpot meats to whip up for a party. Now we don't know about you, but we don't love the idea of slaving in the kitchen all day and night long. While we love our cooking, when we are in party mode, we want to be part of the action wherever it's happening! This makes crockpot recipes so crucial to our party survival. Making a tender, delicious crockpot meat recipe means you can kick back, relax and even enjoy all that food you worked so hard on. With the main meat out of the way, you can turn any party into a self-serve array of deliciousness. From a taco bar to a brisket sandwich bar, pulled pork slider bar to wings and ribs, just set out the fixings and watch everyone's bellies get full. You can't go wrong with any of the recipes on this list, so the possibilities are endless!
Crockpot Salsa Verde Chicken - Diethood
Honey Balsamic Pulled Pork - The Recipe Rebel Hard Cider Pulled Pork - Flavor the Moments
Slow Cooker Chipotle BBQ Ribs - Mariah's Please Plates Easy Crockpot Sloppy Joe - Petite Allergy Treats
Crockpot Pork Carnitas - Live Well Bake Often BBQ Pulled Chicken Sliders - My Kitchen Craze
Easy Slow Cooker Pork Roast with Hoison-Blackberry Sauce - Floating Kitchen
Slow Cooker Soy and Lime Chicken Wings - Spoonful of Flavor
Slow Cooker Sweet and Spicy Pork Shoulder - How Sweet It Is Crockpot Root Beer Pulled Pork - Sauce + Style
Slow Cooker Texas Smoked Brisket - Sauce + Style
Slow Cooker Beer & Mustard Pulled Pork - Sauce + Style Just don't forget to drop us an invite to the big party, mmkay?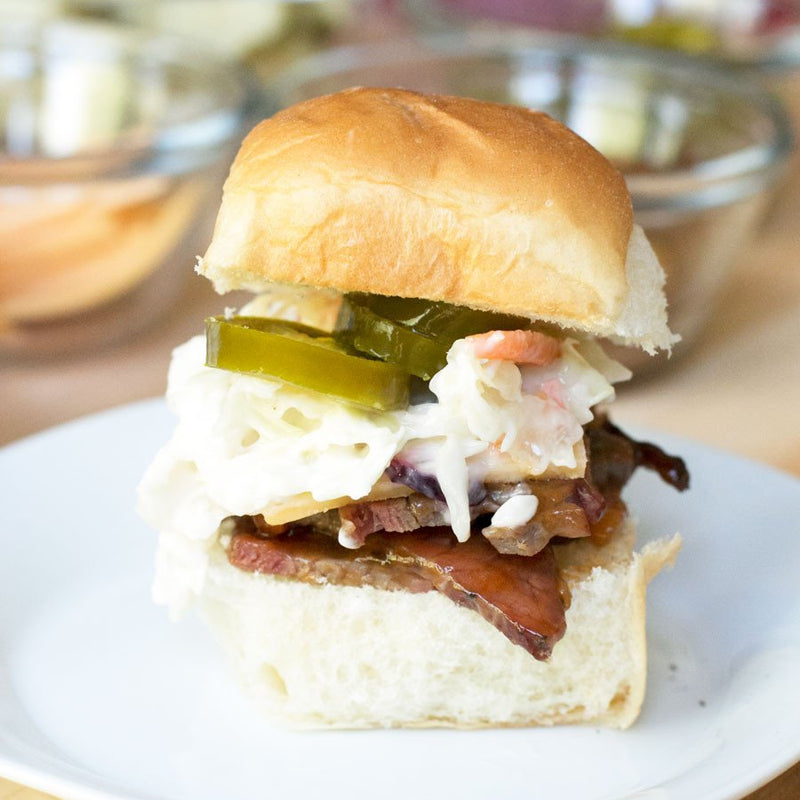 Stop trying to make the perfect sliders for everyone and have them make their own instead! Put the fun back into your food at your next gather with this super simple DIY Brisker Slider Bar. Instead of slaving away, trying to find the ideal slider that everyone will fall in love with, load up on some of our brisket and set out as many toppings as you can. All you guests will love jumping in to create their own version of the "best brisket slider", plus you can keep the options open no matter what foods some people love (or love to hate).
You can stick with a classic combo of a white bun, brisket, pickles, red onion and cheese.
Or shake things up with a Hawaiian bread bun, coleslaw and pickled jalapeños!
Not to mention all the stress this whole DIY slider bar takes off you as the host/hostess... But that's just an extra side bonus to everything loving the food and having fun, right? ;)
What You'll Need: Serves 12 to 14 2 types of slider buns (24 total) 1 lb Pig of the Month Brisket, warmed 1 red onion, thinly sliced 2 cups coleslaw 1 cup caramelized onions Sliced sharp cheddar cheese, cut into small squares Sandwich pickles Pickled jalapeños BBQ sauce Franks Red Hot Sauce
Place the buns on a large platter. Place warmed brisket on a separate large platter. Layer cheddar cheese slices on a small plate.
Add red onion, coleslaw, caramelized onions, sandwich pickles and pickled jalapeños to individual serving bowls. Place the buns to one side next to the brisket and then lay out all of the toppings in a line to make it easy for guests to pick and choose. Set out your favorite BBQ sauces and hot sauces for people to experiment with! Have fun with it!
Shop This Post
*Recipe & Photos by Meghan Bassett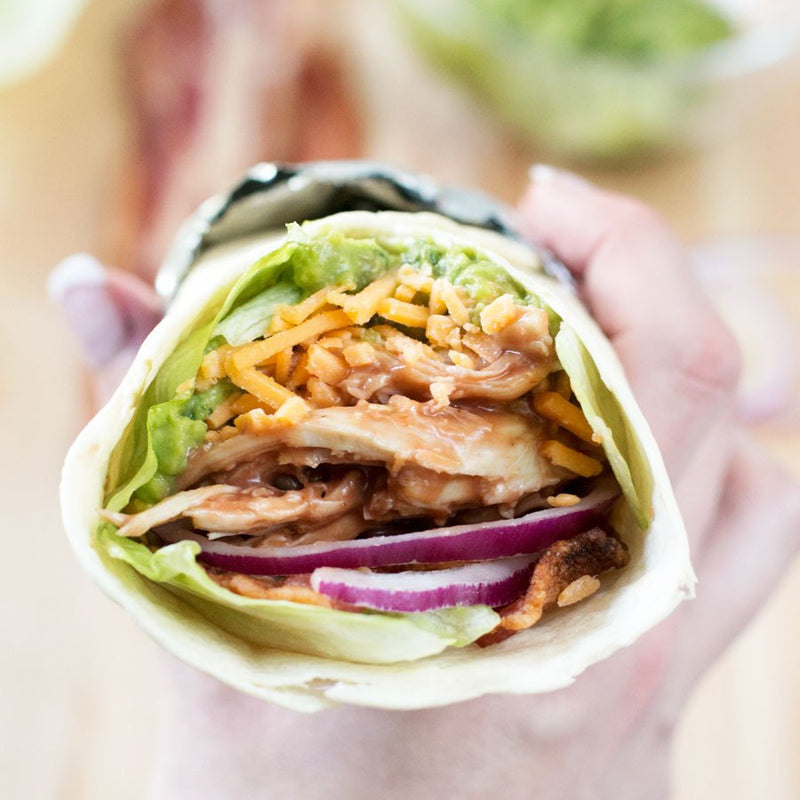 The New Year is upon us... How many of you have been able to keep those New Year's resolutions for a week?! With all the tasty meats and treats we make on the daily, it's tough to keep a healthy state of mind up in here. We might not be able to stick to a strict diet but with these 15 Guilty Pleasure Recipes That Are Actually Healthy, there's a chance the weight gain won't be as tragic as it could be in 2017. From BBQ to Tex Mex, flavorful pasta to pizza, this roundup of healthy meals will keep you in line with your New Year's resolutions (without giving up all those tasty meats - like, ahem, BACON)!
Best Ever Crockpot BBQ Chicken - Sauce + Style
BBQ Chicken & Bacon Guacamole Wraps - Sauce + Style
Bacon-Wrapped Caprese Stuffed Chicken  - Sauce + Style
Grilled Chili Rubbed Flank Steak - Sauce + Style
California Chicken, Veggie, Avocado and Rice Bowls - Half Baked Harvest
The Best Philly Style Italian Hoagie - Baker By Nature
Seared Pork with Roasted Grapes - Bev Cooks
Mexican Shredded Pork Polenta Bowls - Perpetually Hungry
Clam, Chard and Bacon Pizza - Bon Appetit
Easy Italian Chicken Skillet - Gimme Some Oven
Sloppy Jane Tex Mex Bowls - Naked Cuisine
20-Minute Lemon Pesto Penne - Pinch of Yum
Italian Sausage and Tortellini Soup - The Kitchen
Spicy Fish Taco Bowls - Jo Cooks Good luck staying a little healthier out there, piggy peeps!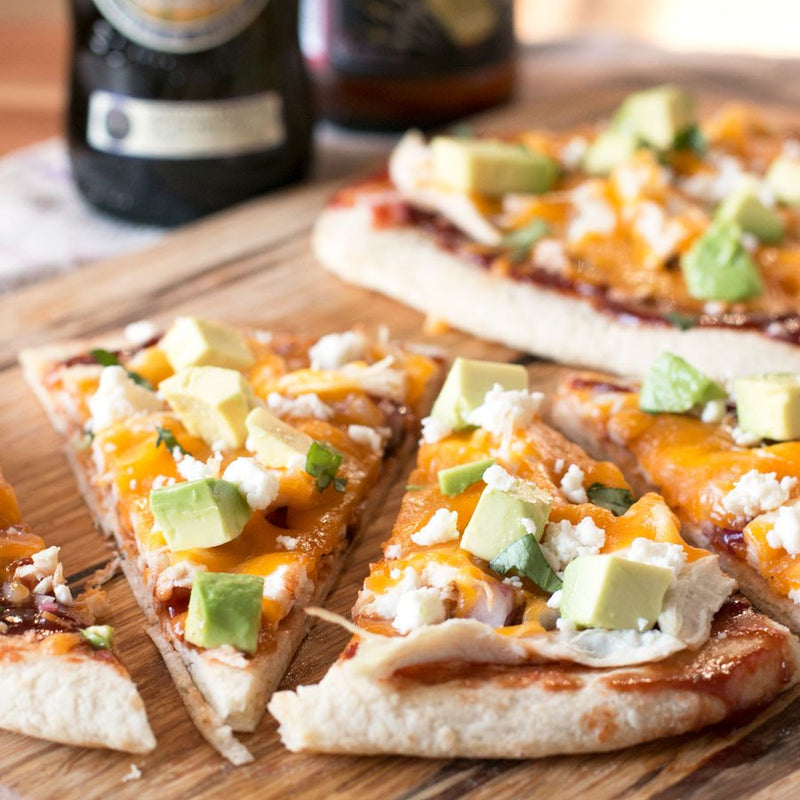 Welcome to 2017 piggy peeps! I don't know about you but I am not ready to get back into the swing of things to kick off the New Year. It feels like there are 5 million to-do's on my list and I am barely making a dent in them a few days into the new year... One thing that's falling off my radar? Dinner. I am struggling with pumping out tasty meals without spending wayyyyy too much time on them. Since I have too much to do at work, I am starting to rely on meals of popcorn and soda - NOT how I wanted to start the year.
Instead, I'm pulling out my Pig of the Month BBQ Shredded Chicken and I'm making something more than just a sandwich with it. These flatbreads are one of the easiest meals EVER and there's no one that can resist them, I don't care how picky of an eater they are. The fluffy naan with BBQ sauce, chicken and avocado is the best base for any pizza. Throw in the bite of some red onion and salty cheese and holy wow, this pizza is one the entire family will be begging you to make on a regular basis. Not to mention it's pretty dang healthy in terms of pizza, so you can feel ok about sticking to those New Year resolutions ;)
INSTRUCTIONS: Place naan on a lined baking sheet.
Spread each with half of the BBQ sauce.
Top with chicken, red onion and cheese.
Place under broiler set to high for approximately 2 to 3 minutes, or until the cheese melts.
Remove from oven, top with avocado, cilantro and a sprinkle of queso fresco. Serve.
Shop This Post
Pig of the Month BBQ Shredded Chicken
Pig of the Month BBQ Love Me Tender Sauce
*Recipe and photos by Meghan Bassett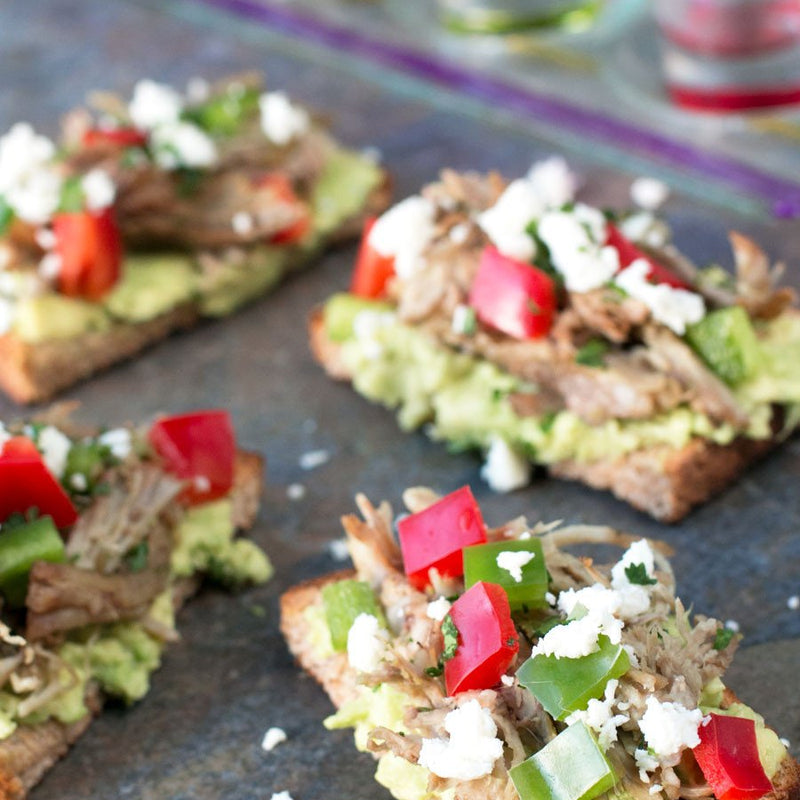 Avocado toast might be all the rage for all those health nuts out there wanting to eat something good for breakfast or lunch, and while we appreciate the healthy attempt, I kind of like to trash my healthy plans up... With a whole heaping helping of meat in these killer Pulled Pork Veggie Avocado Toasts!
I can honestly admit that my attempts at getting healthy this year are pretty dang lame... I am not the biggest fan of sticking to a strict diet. For obvious reasons I'm sure. I mean when I have Pig of the Month BBQ Pulled Pork in my fridge, why the heck would I ever want to just eat my fruits and veggies?! Nope, instead I want to load up on my pork and I GUESS I can load up on some veggies at the same time.
With the pulled pork, these veggie avocado toasts burst with tons of flavor. It's like eating a pulled pork taco but on toast! I love making this for breakfast or lunch, or a mid-afternoon snack, because it's super easy AND it's easy to throw together in even the smallest of kitchens (like that dinky one at your office...). So load up and get healthy (well healthy-ISH)!
INSTRUCTIONS: Spread toast with a layer of mashed avocado. Top with pulled pork, chopped bell peppers, queso fresco and chopped cilantro. Serve!
Shop This Post: Pig of the Month BBQ Pulled Pork *Recipe and photos by Meghan Bassett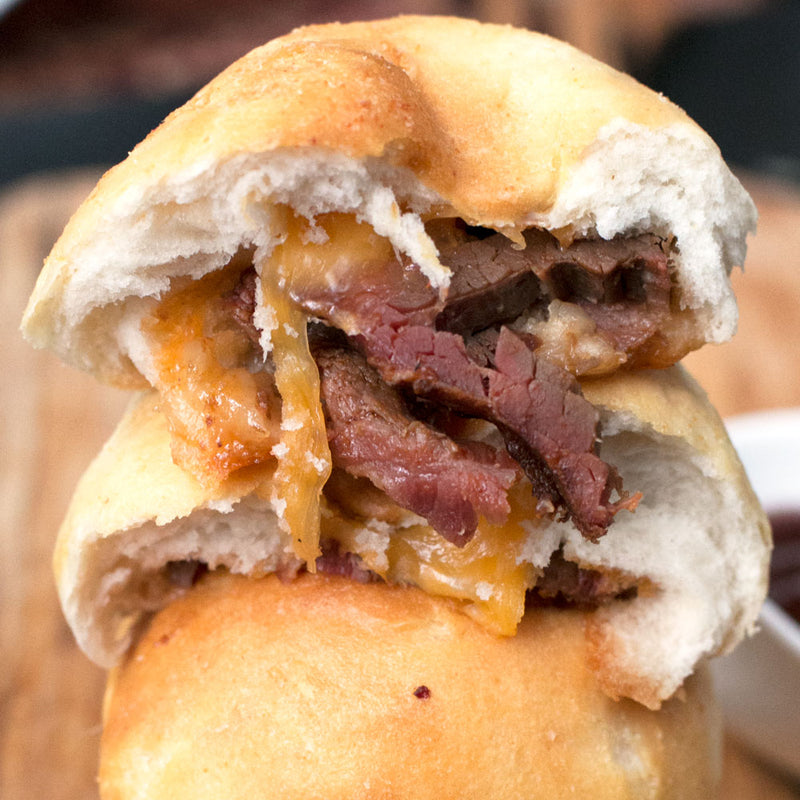 Ready to drop a bomb on that epic tailgating game this season? BOOM. These Brisket Bombs are here to do all the heavy lifting for ya.
Stuffed with Pig of the Month's INSANE brisket and all the cheddar cheese, these brisket bombs are the best football food you could ever ask for. It's got the carbs and the protein to load you up and balance out the booze, not to mention a ton of gooey cheese. Really, what is a football game without excessive amounts of cheese anyways?
It's a pretty boring event, that's what. You gotta get that cheese, meat and bread in while you tailgate for the big game this season! I mean, if you can't indulge before and during a football game, what the hell is the point of all the delicious, extravagant, decadent food out there in the world? I know that's a wee bit dramatic, but that's how freaking amazing these brisket bombs. They come together in about 15 minutes and they'll have everyone begging for more.
Brisket Bombs from Pig of the Month BBQ on Vimeo.
Don't believe me? I dare you to try these out for the next big game and prove me wrong...
INSTRUCTIONS: Preheat oven to 400 degrees. Line two baking sheets with a silicone baking mat or parchment paper. Separate biscuits. Flatten out each biscuit slightly and place 1 to 2 cubes of cheese in the center. Top with chopped biscuit and wrap the biscuit around the filling. Pinch the seams tightly and place seam-side down on the lined baking sheets. In a small bowl, combine melted butter, garlic powder and onion powder. Brush the tops of the biscuits with the seasoned butter. Bake 10 minutes. Remove from oven and brush the tops of the biscuits again with the seasoned butter. Serve with BBQ sauce.
Shop This Post
*Recipe, photos and video by Meghan Bassett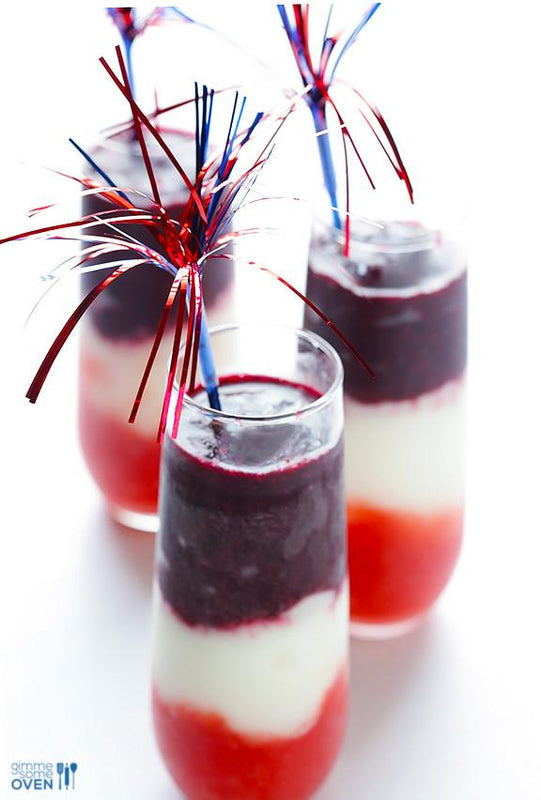 The Memorial Day BBQs are coming… We're already prepping our grills and rubbing down our tasty meats so we can rock this holiday like we've never rocked it before. Are you ready? It doesn't matter if you are hosting the most epic BBQ ever or you're planning on making the rounds, you need some killer recipes to wow everyone with. That's why we pulled together a list of our ultimate Memorial Day recipes, just for our piggy peeps to get in on. We've got the cream of the crop recipes here, from cocktails to desserts, snacks to the main grilling event. You'll find everything you need to make this Memorial Day weekend the best celebration EVER. The only question is, which ones will you be busting out like a boss?
Holiday Weekend Sipping Red White and Blue(berry) Margaritas - Gimme Some Oven DIY Fresh Fruit Ice Cubes + Cocktails - Sauce + Style Red, White, and Blue Sangria - Examiner.com Quick & Easy Margarita Shandy - Serious Eats Grilled Citrus Sangria - Sauce + Style Red White and Blue Ice Cubes - Momtastic Steak Island Beer Cocktail - Serious Eats Patriotic Punch - Sauce + Style
Grillmaster Favorites The Best Garlic Burgers Ever - Foodiecrush Ultimate Bacon Cheeseburgers - Serious Eats
Grilled Chili Rubbed Flank Steak - Sauce + Style Barbecue Bacon Burgers - Serious Eats
The Double Bacon Hamburger Fatty Melt - Serious Eats
Spicy Dry Rub Ribs - Sauce + Style
Snack Attack Sriracha Bacon Wrapped Stuffed Jalapeños - Sauce + Style Loaded Guacamole - What's Gaby Cooking? Bacon-Wrapped Onion Rings - Sauce + Style
Open-Faced Pulled Pork Sliders - Sauce + Style Sriracha Lime Baked Chicken Wings - Sauce + Style Sweet Finishes Firecracker Jell-O Cups - Cincy Shopper
Red White and Blueberry Yogurt Popsicles - the view from great island
Red Velvet Cupcakes - Your Cup of Cake
Independence Day Ombre Cake - Brit & Co. Happy Memorial Day, BBQ-lovin' fans! May your grills burn hot and your beers stay cold in the summer heat.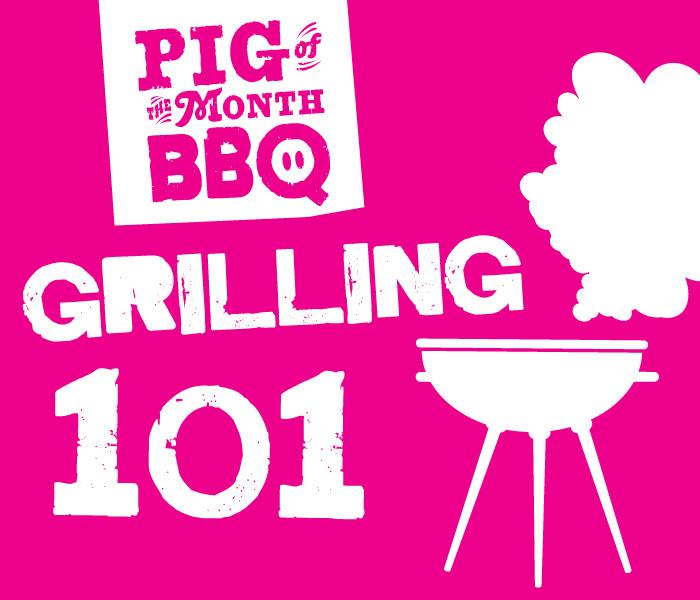 Becoming a grill master is everyone's goal during the summer. You want to be the man/gal with the plan when the grill is firing up and all those tasty meats, veggies and fruits are heading for those killer grill marks. If you are hoping to be a better griller this summer, the first thing you have to master is the heat of your grill. Every grill can be different, but the real key isn't nailing a specific temperature, it's getting the foods on the grill in the right order. Slamming some delicate fish on a blazing hot grill isn't going to give you that flaky tastiness you want, just like throwing a steak on indirect heat isn't going to deliver the juicy, tenderness. Feeling overwhelmed yet? No worries, we've got you covered. Here's the complete guide to knowing exactly what temps the top grilling foods need to hit the grill at.
Fire up those grills, ladies and gents. You GOT this.
1
2
Next »