Posts tagged: cocktails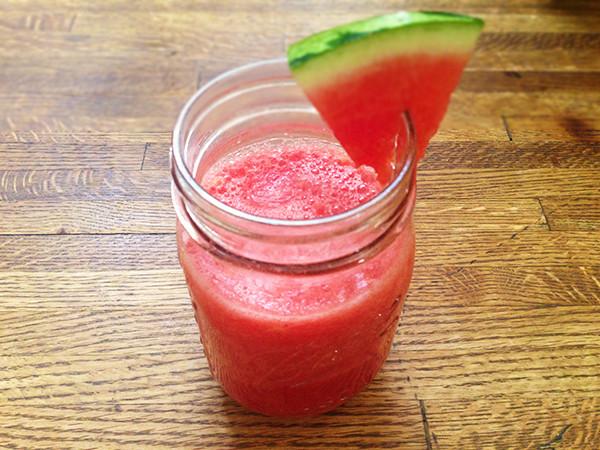 Heyyyyyy there friends! Here at Pig of the Month BBQ, you know we love our boozy breaks, especially when we're tending to those tasty meats on the grill. Those flames get HOT so we need a constant blur of cocktails to keep us cool and refreshed while we are hard at work during those backyard BBQ's. Every summer we look forward to packing our giant cocktail glasses with as much fresh fruit as we possibly can. There's no better time to take advantage of what's in season, and considering how much easier it is to make a cocktail versus baking or cooking with fresh fruit, we're alllllll over it. This week's roundup features the fruitiest cocktails around, perfect for adding to your happy hour lineup or even to just kick back with on a lazy Sunday afternoon. From mango to berries, watermelon to peaches, you get the best of all your fav summer fruits with this giant list of 15 killer cocktails. You might as well try them on so you can become a grill master AND master mixologist this summer. You've got big dreams, and we totally respect that. Stock up on the booze, because you know your friends and family will be knocking down your door the moment you start Snapchatting your mad cocktail skills.
Berry-licious Ice Tea Red Sangria - Culinary Hill Mango Mojito - Sauce + Style
Strawberry Rhubarb Margarita - Sauce + Style Rose Sangria - How Sweet It Is Fresh Fruit Ice Cubes - Sauce + Style
Blueberry Margaritas - Gimme Some Oven Strawberry Mojito Punch - Sauce + Style
Mango Margaritas - Minimalist Baker Watermelon Crush - Sauce + Style
Strawberry Bottomed Pineapple Margaritas - How Sweet It Is Bourbon Peach Basil Smash - Girl in the Little Red Kitchen
Blackberry Pineapple Smash - What's Gaby Cooking Cardamom Berry Smash - Today's Nest
OLYMPUS DIGITAL CAMERA[/caption] Kiwi Caipirinha - Evil Chef Mom Blackberry-Mint Julep - Food & Wine Time to raise that glass, friends. Cheers!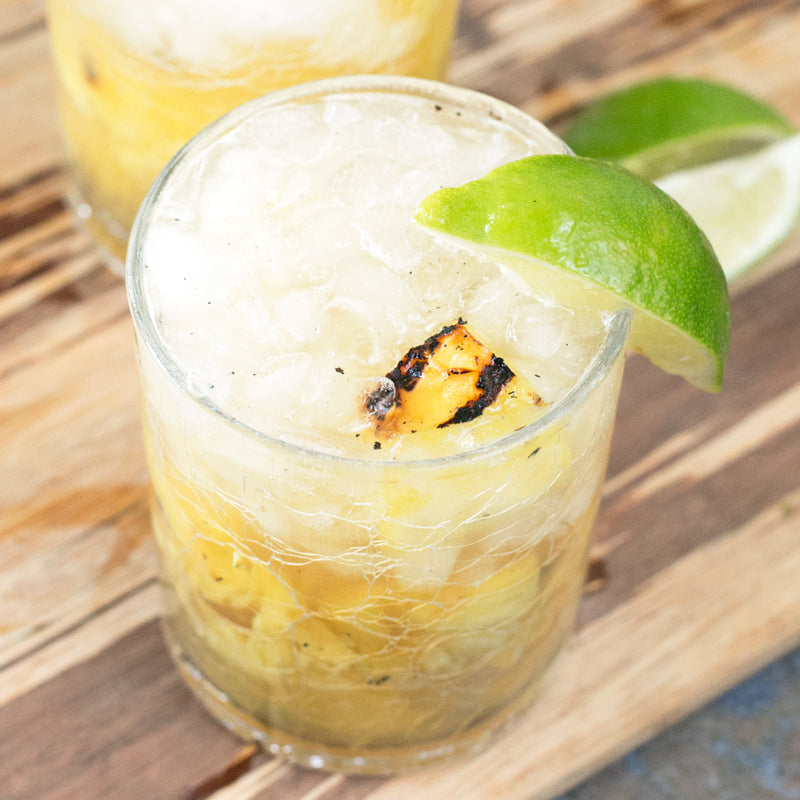 You all know we LOVE to get our grill on in the summer. There's only a few precious month's of grilling and boozing to make the most of before the cold weather sets in. As much as we still love those fall months (can you say 'tailgating heaven'?), we kind of wish we could grill all year round.
So when those warm temps hit, it's all about grilling all the things. We grill our meats, our veggies, our desserts and now, even our cocktails. Grilled pineapple is already one of our fav summer treats, so why not throw it in with some bourbon so you have something delicious to sip on while you're working hard over that hot grill? There's no reason not to, obviously.
These bourbon smash cocktails are packed with grilled pineapple so they are almost like a sangria with all that chunky fruit in there. Of course, instead of wine there's a ton o' bourbon - right up our alley for cocktail hour. Keeping those summer vibes going and working our grills as hard as possible is all we BBQ-loving peeps know how to do, after all. Cheers to the summer!
INSTRUCTIONS: In the bottom of a double old fashioned glass, muddle grilled pineapple with lime juice.
Pour in bourbon and stir. Fill glass with crushed ice and top with soda water. Stir once more to combine. Serve.
Recipe & photos by Meghan Bassett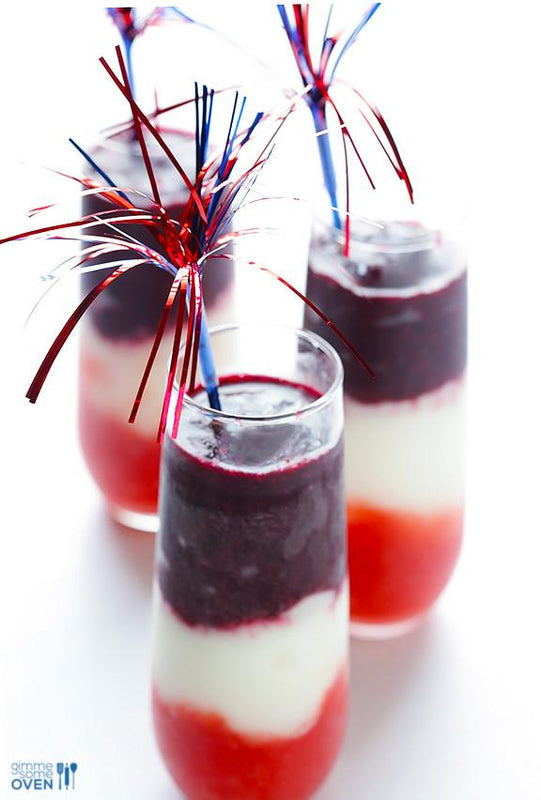 The Memorial Day BBQs are coming… We're already prepping our grills and rubbing down our tasty meats so we can rock this holiday like we've never rocked it before. Are you ready? It doesn't matter if you are hosting the most epic BBQ ever or you're planning on making the rounds, you need some killer recipes to wow everyone with. That's why we pulled together a list of our ultimate Memorial Day recipes, just for our piggy peeps to get in on. We've got the cream of the crop recipes here, from cocktails to desserts, snacks to the main grilling event. You'll find everything you need to make this Memorial Day weekend the best celebration EVER. The only question is, which ones will you be busting out like a boss?
Holiday Weekend Sipping Red White and Blue(berry) Margaritas - Gimme Some Oven DIY Fresh Fruit Ice Cubes + Cocktails - Sauce + Style Red, White, and Blue Sangria - Examiner.com Quick & Easy Margarita Shandy - Serious Eats Grilled Citrus Sangria - Sauce + Style Red White and Blue Ice Cubes - Momtastic Steak Island Beer Cocktail - Serious Eats Patriotic Punch - Sauce + Style
Grillmaster Favorites The Best Garlic Burgers Ever - Foodiecrush Ultimate Bacon Cheeseburgers - Serious Eats
Grilled Chili Rubbed Flank Steak - Sauce + Style Barbecue Bacon Burgers - Serious Eats
The Double Bacon Hamburger Fatty Melt - Serious Eats
Spicy Dry Rub Ribs - Sauce + Style
Snack Attack Sriracha Bacon Wrapped Stuffed Jalapeños - Sauce + Style Loaded Guacamole - What's Gaby Cooking? Bacon-Wrapped Onion Rings - Sauce + Style
Open-Faced Pulled Pork Sliders - Sauce + Style Sriracha Lime Baked Chicken Wings - Sauce + Style Sweet Finishes Firecracker Jell-O Cups - Cincy Shopper
Red White and Blueberry Yogurt Popsicles - the view from great island
Red Velvet Cupcakes - Your Cup of Cake
Independence Day Ombre Cake - Brit & Co. Happy Memorial Day, BBQ-lovin' fans! May your grills burn hot and your beers stay cold in the summer heat.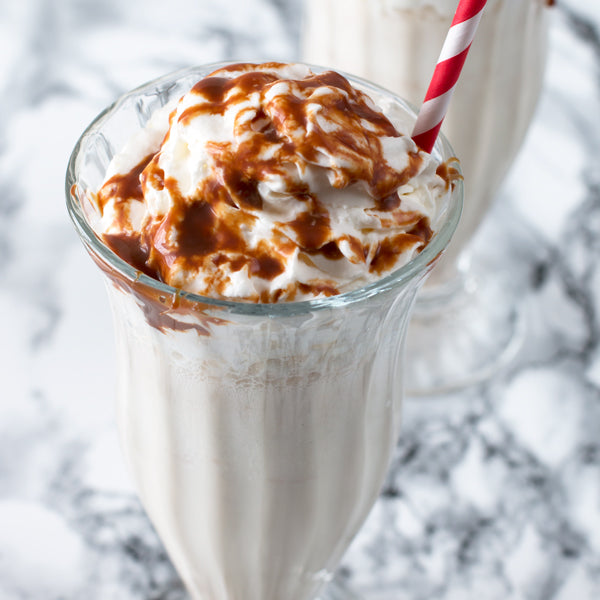 Summer grilling season is in high gear and that means just one thing around here… It's time to break out some serious summer cocktails to cool off with while standing around the grill all afternoon. Backyard BBQs are a way of life whenever the sun is out and we can't lie, we get a little tired of the beer and wine after the first few get togethers. So we are upping our cocktail game this summer with some seriously refreshing, oh-so addictive recipes to beat that summer heat. There's a little bit of everything in here whether you are a tequila-lover, or you'll only drink fresh fruit cocktails all summer long. The only question is, which one should we try first….?
Pineapple Mint Cooler - Honestly Yum Watermelon Shandy - How Sweet It Is
Bourbon Caramel Milkshake - Sauce + Style Pink Grapefruit Margarita - A Spicy Perspective
Rhubarb Fennel & Vermouth Cocktail - Honestly Yum Mango Mojito - Sauce + Style Spicy Michelada - A Spicy Perspective
Fresh Watermelon Mint Juleps - How Sweet It Is Frozen Strawberry Margarita - The Little Epicurean Strawberry Rhubarb Margarita - Sauce + Style
Pomegranate Mojito - Drizzle & Dip Rose Sangria - How Sweet It Is Mojito Popsicles - Sauce + Style Cheers to the freakin' summer piggy peeps! Happy drinking!
With St. Patrick's Day coming up tomorrow, you all know what that means. It's time to down some serious Jameson and green beer. Yesterday we told you all about how to try to avoid a hangover before you go out on an epic all-night drinking fest, but what about when you're drunk, on your way home from the bars and feeling the starvation that drinking inevitably brings? You probably already have your very own hangover remedy (mine is a massive glass of water and ibuprofen the moment I wake up at 5am - my body hates me apparently too much to sleep in until 10am), but when you're five sheets to the wind and on your way down… Well not everyone knows that you should be avoiding that greasy fast food like the freaking plague. Unless you like waking up feeling like hell and saturated with grossness.
Hunger always strikes when you're out on the town and drunk as hell so you need something to get you along til morning when you wake up - hopefully without a hangover. Here's the magical rundown of what to eat after drinking all night on St. Patrick's Day: - Miso Soup - yes, it's a little weird and random, but miso soup actually rehydrates you. Plus it's light enough to digest quick and can ward off those crazy hellish stomach pains the following morning - not to mention other, ahem, indigestion issues. - Lean meats - yes I know, you want that pizza and mozzarella sticks, but just say NO. Those won't help you out as much as some lean protein like grilled chicken will to keep you from feeling nauseous. - French fries - not sold on the first two options? Fine, you can hit the fast food but stick with just the fries. Potatoes have potassium and sodium to help you balance out the crap that you just put into your body. It'll also force you to drink more water! - Eggs - just like when you have a hangover, eggs can help before the hangover even starts. Eggs break down the toxins booze puts into your system that gives you that nasty hangover in the first place. - Water, all the water - Drink. Water. Can't emphasize this enough. Water, especially coconut water, will get your head right. If you are really dedicated to not feeling pain, add a pinch of salt so it makes you pee less (thanks #science). Pop a multivitamin and then hit the hay folks.
We'll see you on the other side. With no hangover. You're welcome. Photos by Meghan Bassett
It's that one final long weekend before the holiday season starts kicking in, people. How many of you can even believe it's almost September?! The beginning of summer feels like it was just last week and now… Well the grilling season is coming to an end and we area little broken up about it. Labor Day Weekend is that final big blowout we prepare for the moment July 4th is all wrapped up. It's the last long weekend of the summer and we want to send out summer and the best grilling season yet in the best way possible - with ALL the food and booze. This is the most epic Pig of the Month BBQ recipe round up yet. All your favs from Sauce + Style are below. You'll find cocktails, main grilling favs, grilled sides and even some dishes that won't take up all the precious grill space. With these recipes, you'll be able to keep the festivities going all weekend long. That three-day weekend's got nothing on you because you're about to host the biggest blowout anyone's ever seen! Cocktails Grilled Pineapple Bourbon Smash
Strawberry Daiquiri Popsicles Pina Colada Popsicles Mojito Popsicles
Old-Fashioned Strawberry Rhubarb Margarita Grilled Mains Chipotle Bacon-Wrapped Juicy Lucy Burgers
Grilled Chili Rubbed Flank Steak Spicy Dry Rub Ribs Sweet Chile and Orange Ribs
Bacon Jam Burgers Craft Beer Can Chicken Gourmet Hot Dogs
Grilled Sides Mexican Street Corn Lemon Pepper Bacon Wrapped Shrimp Skewers
Fan Faves (no grill necessary!) Sriracha Bacon Wrapped Stuffed Jalapeños  Sriracha Lime Baked Chicken Wings
Pull Apart Bacon Garlic Cheese Bread Bacon Jam Tartlets
Spicy Homemade Potato Chips 1, 2, 3, 4 Pulled Pork Crescent Rolls Want to skip the hassle of cooking? We've got ya covered there too! Just head over to Pig of the Month BBQ to order everything you need. You have until August 30th to get in on the action. Hurry up and order to get it in time for your Labor Day celebrations!
« Previous
1
2
3