Posts tagged: cocktails
It's almost time to ring in a brand New Year! I don't know about you, but when the clock strikes midnight, I want to have something fun and festive in hand to toast a brand new start to a year. That's where these sparkling Raspberry Champagne Glitter Jell-O Shots come in!
Instead of regular ol' champagne Jell-O shots, these adorable homemade glitter shot glasses make the whole party so much more festive - not to mention switching things up with some raspberry-flavored Jell-O... You can make these guys well in advance of your party, from 3 hours before to the night before (ahem, like tonight!), so all you have to worry about is enjoying the party and ending 2016 in the best way possible - boozy and sparkly!
Happy New Year to all!
[vimeo 197411369 w=640 h=360]
Raspberry Champagne Glitter Jell-O Shots from Pig of the Month BBQ on Vimeo.
INSTRUCTIONS: Clear a clean work space and put down either newspaper or parchment paper. Spray the bottoms of the clear plastic shot glasses with a light coat of adhesive. Gently shake glitter over the glasses and tap to shake off excess glitter. Place upside down on clean newspaper or parchment paper to dry, approximately 5 minutes. In a large bowl, combine boiling water with Jell-O. Whisk for 3 minutes, until the powder is dissolved. Stir in champagne and water until well-combined. Carefully pour mixture into glitter shot glasses. Chill 3 to 4 hours before serving.  
*Recipe, photos and video by Meghan Bassett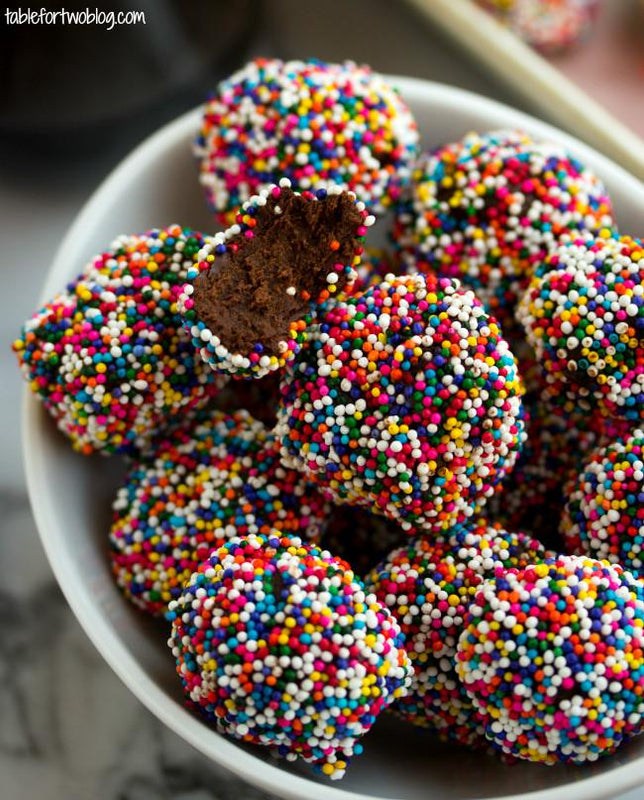 Now that the Christmas season is officially over, it's time to focus on all that New Year, New Me stuff. While other peeps are thinking about diets and how they can improve themselves in the coming year, we've got our eyes on the REAL prize... How to ring in the new year like a freakin' BOSS. There's no sense in making big plans for the new year if you are properly celebrating it's arrival, right? For us, it's all about DECADENCE. All the food, drink and more food that we want to double-down on before we feel the need to cleanse the holiday weight gain in January (you know, that diet that generally only lasts one week?). Check out our ultimate list of indulgent recipes from drinks to apps to desserts and even a burger made with beer cheese sauce and whiskey... Because why the F not? You can only say goodbye to 2016 once, so let's send that year out the right way.
Gingerbread Spice Cocktail - Sauce + Style
Cheesy Bacon-Stuffed Mushrooms - Sauce + Style Ultimate Hot Chocolate Bar - Sauce + Style
The Perfect Antipasti Platter - Sauce + Style
Peach and Vanilla Champagne Jello Shots - That's So Michelle
Sugar Cone Party Horns - Hungry Happenings
Glitter Champagne Bottles - Camp Makery
Double-Stuffed Oreo Jello Shots - A Beautiful Mess
Jameson Whiskey Blue Cheeseburger with Guinness Cheese Sauce + Crispy Onions - Half Baked Harvest
Chipotle Beer Shrimp Quesadillas with Spicy Guac - How Sweet It Is
One-Pan Baked Champagne Cream Sauce Fettucine with Truffle Oil - Half Baked Harvest
Crispy Beer Chicken with a Creamy Beer Mushroom Gravy - Cafe Delites
Drunken Cherry Galettes - The Brewer and the Baker
Boozy Truffles - Table for Two
Boozy Gummy Bear Cupcakes - Sweet Tooth Happy New Year, piggy peeps! We'll catch y'all on the flip side.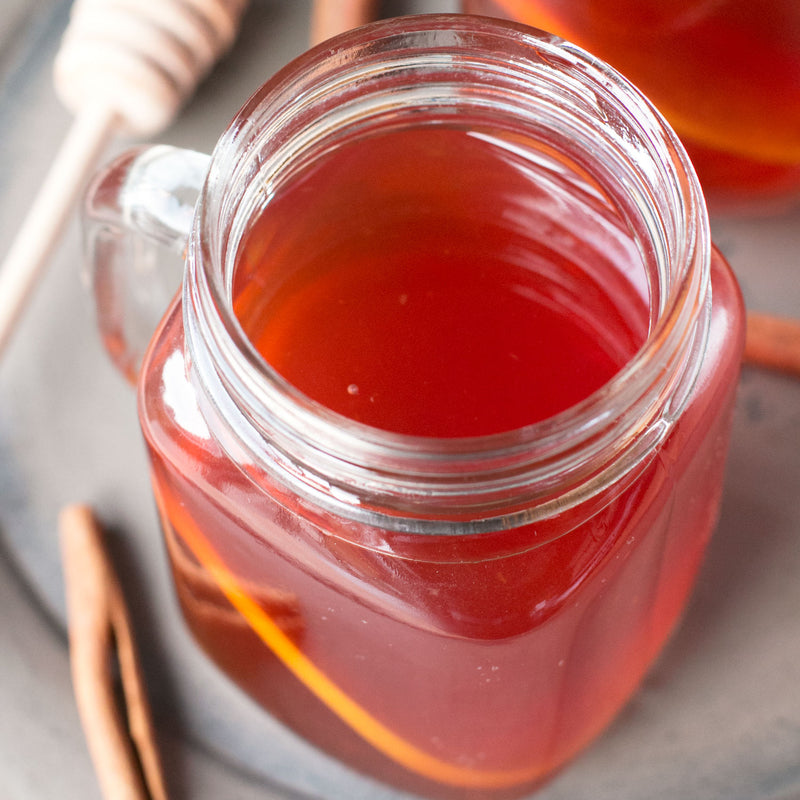 Sometimes you just want something the whole family can enjoy and warm up with during these cold months. With Christmas right around the corner, we like to whip out an easy drink recipe that even the little kiddos can indulge in. This Crockpot Cranberry Mulled Cider is the perfect festive drink for all of your family and friends to enjoy!
It's warm, full of delicious spices and takes literally no effort to make. While you are enjoying Christmas morning festivities, this cider can be brewing in the slow cooker so by the time all the presents are opened, you can pour a giant glass for everyone. If you have an annual family snowball fight or sledding planned anytime this winter, this is the drink to warm you up from the inside out.
Simply add some vodka for in the adult glasses so that the season can be even more merry and bright!
Serves 10 to 12 INSTRUCTIONS: Combine all ingredients in a crockpot. Heat for 2 to 3 hours on low. Serve.
*Recipe and photos by Meghan Bassett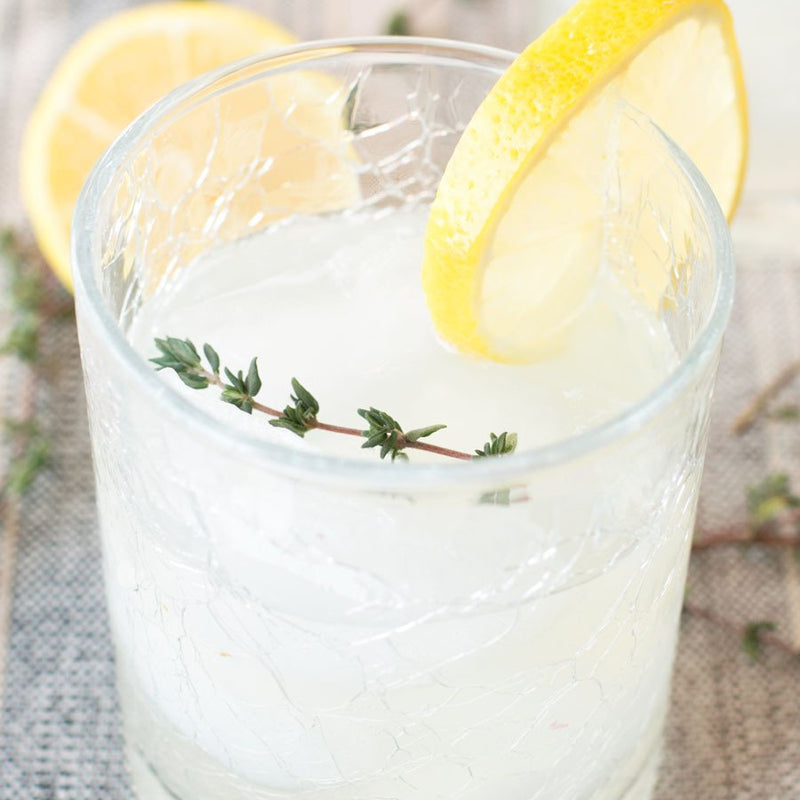 It's getting pretty darn chilly outside and personally, I love brightening up my cocktail hour with something light and acidic in the dead of winter. It's like adding a little ray of sunshine to every dreary cold day! Instead of a heavy lemon drop martini or other rich and sweet cocktail, The Detox Cocktail is perfect to brighten up a snowy day AND won't be too bad for that waistline.
That's right, this is a HEALTHY cocktail. I'll pause while you pick your jaws up off the floor... This cocktail has healthy, clean ingredients so you don't have to feel guilty after indulging in a few! Plus there's some apple cider vinegar in there (TRUST ME, it's delicious ok?) which we all know holds magical properties to help your digestion. So if you're feeling a little out of whack or off balance with trying (and failing) to keep with a diet... Just sit back and sip on The Detox Cocktail and feel pretty darn good about your new healthy habit.
Cheers!
INSTRUCTIONS: In a small saucepan, bring vinegar, honey and lemon juice to a boil with thyme sprig. Remove from heat and steep for 5 minutes. Remove thyme sprig. Add honey mixture to a shaker filled with ice. Add vodka and shake well. Strain into rocks glass filled with ice. Top with tonic water. Garnish with lemon wheel and sprig of thyme.
*Recipe and photos by Meghan Bassett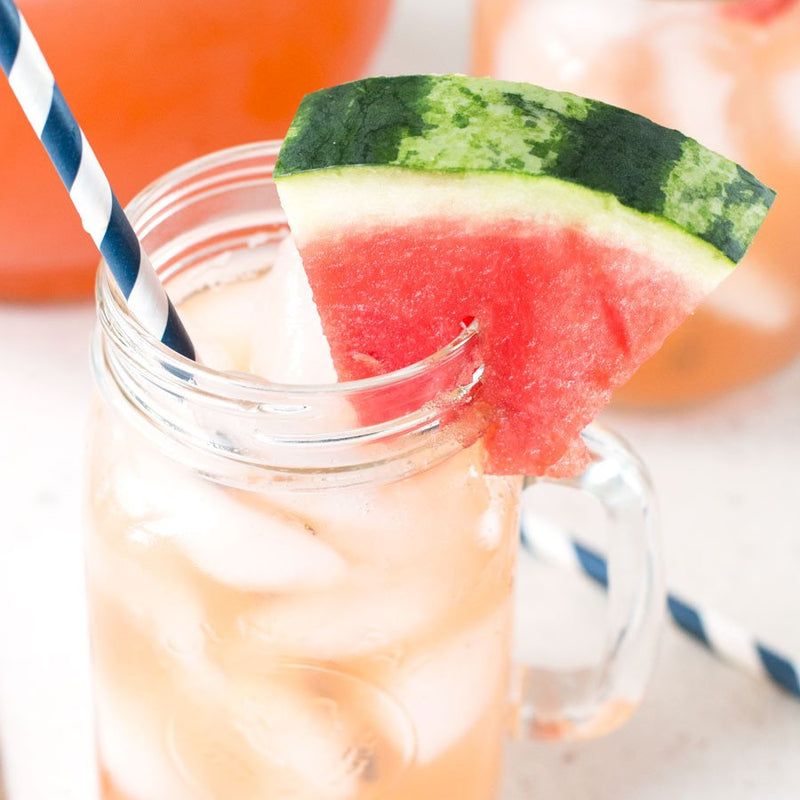 Y'all know we can't roll into a New Year without a whole set of cocktails to survive these first super intense weeks. Now that everyone's resolutions have been made, people are extra pumped and motivated to stick to them, making it a pretty busy season for us the moment we get back to the office. We aren't REALLY encouraging that whole "diet" thing, because it's all about balance. What's more balanced than a healthy cocktail? The booze evens ya out and the healthy fruit juices and other goodies in there will diminish the calorie count so you don't feel quite as guilty. Here's a roundup of our top fav classy and healthy cocktails that'll keep you fresh in the New Year. There are some old favorites and some new classics serving up just about every libation out there (aka there's something for everyone on this killer list). Cheers, piggy peeps!
Grilled Pineapple Bourbon Smash - Sauce + Style
Mango Mojito - Sauce + Style
Strawberry Rhubarb Margarita - Sauce + Style
Blueberry Mint Fizz - Waiting on Martha
Refreshing Watermelon Margarita - Sugar and Charm
Chamomile Honey and Whiskey Cocktail - A Cozy Kitchen
Blood Orange Margarita - With Salt & Wit
Cherry Blueberry Apple Sangria - The Roasted Root
Grapefruit Salty Dog - The Cookie Rookie
Blueberry Maple Mojito - Healthy Recipe Ecstasy So the only question is, which one of these delicious cocktails are you going to bust out at your next happy hour first??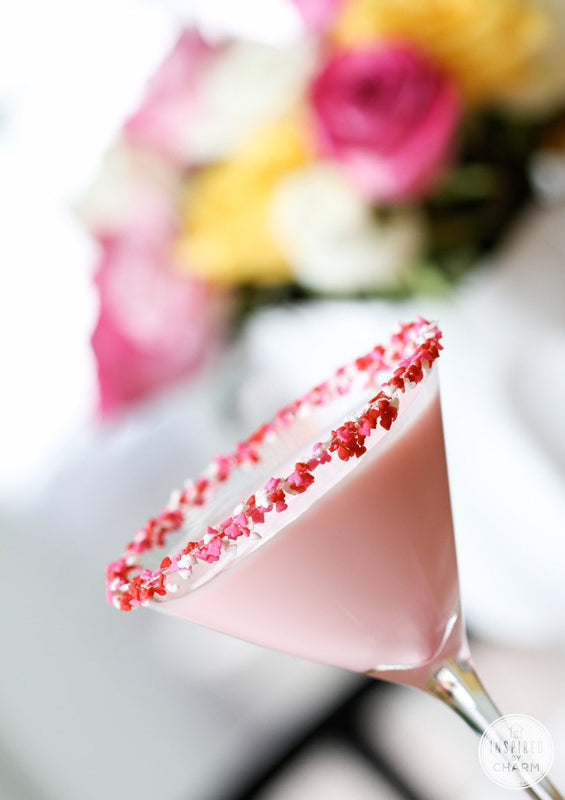 You either love or you hate Valentine's Day. You might be a romantic at heart, or the idea of the holiday just brings to mind too much candy and overdone nonsense. Either way, when that day full of hearts and flowers and candies rolls around, you can't help but have it on the brain. That's why we are serving up 9 Valentine's Day Cocktails To Get All Swoon-y Over. Even if you happen to dislike the holiday, you can drink your bitterness away with something delicious. See? There's an upside to practically everything, isn't there? Generally that upside involves some sort of booze, but we aren't ones to judge over here. In this round up you are going to find a variety of cocktails to fall in love with. There's everything from strong to sweet to fruity! You can toast another year past with your significant other or you can toast your general single awesomeness. Who says Valentine's Day is only for the lovers out there? ;) Happy drinking!
Singapore Sling - Casa Veneracion
Spiced Pomegranate Cocktail - Honestly Yum
Dirty Shirley - Stir & Scribble
Sparkling Strawberry Rose Sangria - Brooklyn Supper
Sweetie Martini - Inspired by Charm
Valentine Moscato Float - The Taylor House
Valentine's Day Cocktail - Honestly Yum
Chocolate Covered Cherry Cordial Cocktail - The Slow Roasted Italian
Strawberries & Champagne Margarita - Pizzazzerie The only question is.... will you be sharing with your boo, or keeping all the cocktail deliciousness to yourself?? We're thinking option B sounds pretty darn good.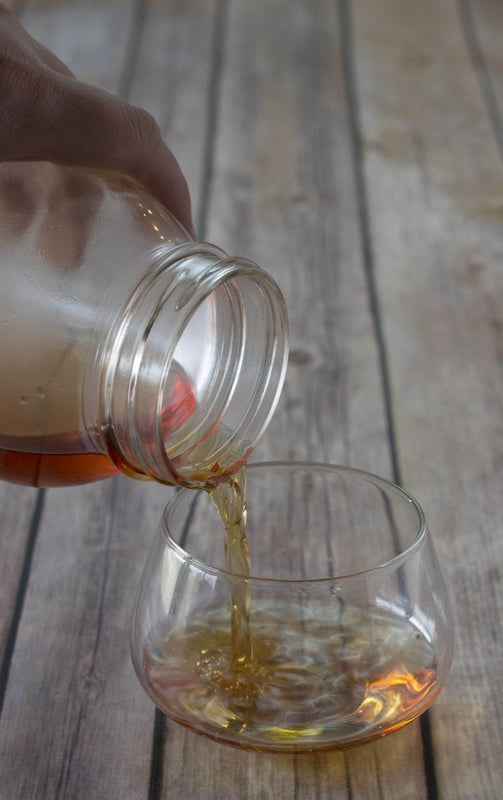 The first week of football is wrapping up and we couldn't be more excited. We are sad to see the end of summer so clearly, but all that football and tailgating amazingness in front of us is comforting our souls hardcore right about now. You know we are allllll about that tailgating food, but we also want to make sure we have the drinks part covered for y'all too. What's a tailgate party without some booze anyway? So we're bringing you these 15 fall cocktails to keep your tailgating spirits high (and extra boozy). These cocktails have all that apple and pumpkin goodness you start craving the moment September 1st rolls around, plus some extra odds and ends cocktails to give you a break once you start wearing yourself on everything apple and pumpkin. One of our favorite manly drinks below (pictured above) is Smoked Bourbon with Candied Bacon. Our smokers are running well into fall, low and slow, so we take advantage of that smoke by bottling it up with some bourbon. Top it with a slice of candied bacon and all the dudes out there basically melt as soon as they see it. It's also the perfect consolation prize if someone's team loses. As long as you give them one of these, you can mock them all you want.
DIY Brunch Bloody Mary Bar - Sauce + Style Apple Cider Margaritas - How Sweet It Is
Mulled Apple Cider Sangria - A Night Owl Bourbon Caramel Milkshake - Sauce + Style
Pumpkin and Apple Cider Fizz - Kitchen Konfidence Fresh Cranberry Margaritas - Cookie + Kate
Bourbon Apple Cider - Set the Table Cranberry Apple Cider Cocktail - Jelly Toast
Pumpkin Spice Whisky Cocktail - Dishing Up The Dirt Mexican Pumpkin Punch - We Are Not Martha But Can't We Try?
Apple Pie Bourbon Shots - Delish
Apple, Pumpkin Beer Cocktails - Cooking and Beer Pumpkin Old Fashioned - Saveur
Punch A La Taylor - Saveur Smoked Bourbon with Candied Bacon - Sauce + Style Cheers, y'all!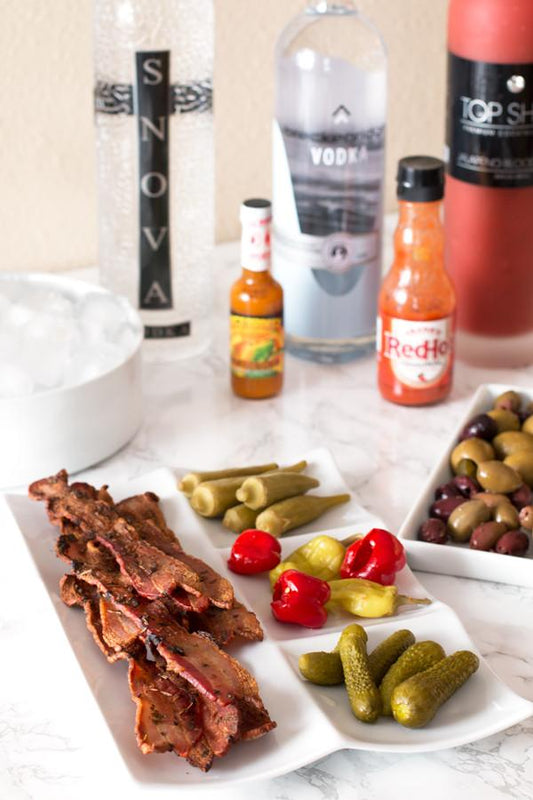 Labor Day weekend is pretty much HERE people. If you haven't been planning your weekend menu, you might be in a complete panic right about now. Maybe you are really on top of it and have the entire weekend planned, gone grocery shopping and are already starting massive prep for an epic weekend of grilling (if this is you, serious props because danggggg). Either way, you're going to need some cocktails to alleviate the stress or to enjoy after all your slaving in the kitchen and over the grill. Let's face it, you know you're going to basically be hammered the entire weekend and you can't survive on vodka tonics for three days. To go along with that massive menu you've got going on, you need some serious drink variety in your grilling lives. Here's the ultimate list of drinks that'll get ya nice and twisted, but don't taste like pure alcohol (we've all grown out of loving that taste since college, right?). There's some fancy AF cocktail, some fruity cocktails, and even a few manly cocktails that the men will gladly kick back with instead of a cold beer. We'll just be kicking back with these as the final long summer weekend rolls by if you need us.
WTF?! Punch - Delish.com DIY Bloody Mary Bar - Sauce + Style (pictured at the beginning of this post!)
The Pineapple Hop - Serious Eats Watermelon Sangria - Delish.com
Mezcal Mary with Roasted Jalapeño and Bacon - Serious Eats Grilled Peach Whiskey Sour - Serious Eats
Cucumber Cooler - Minimalist Baker Grapefruit Mimosas - The Brewer & The Baker Bad Idea - Supergolden Bakes
Lillet Rose Spring Cocktail - Martha Stewart Grilled Citrus Sangria - Sauce + Style
Smoked Bourbon with Candied Bacon - Sauce + Style Boozy Blueberry Lemonade with Lavender - Swooned Thirsty yet? Time to say cheers and guzzle these bad boys down already. Have a happy and safe Labor Day weekend piggy peeps!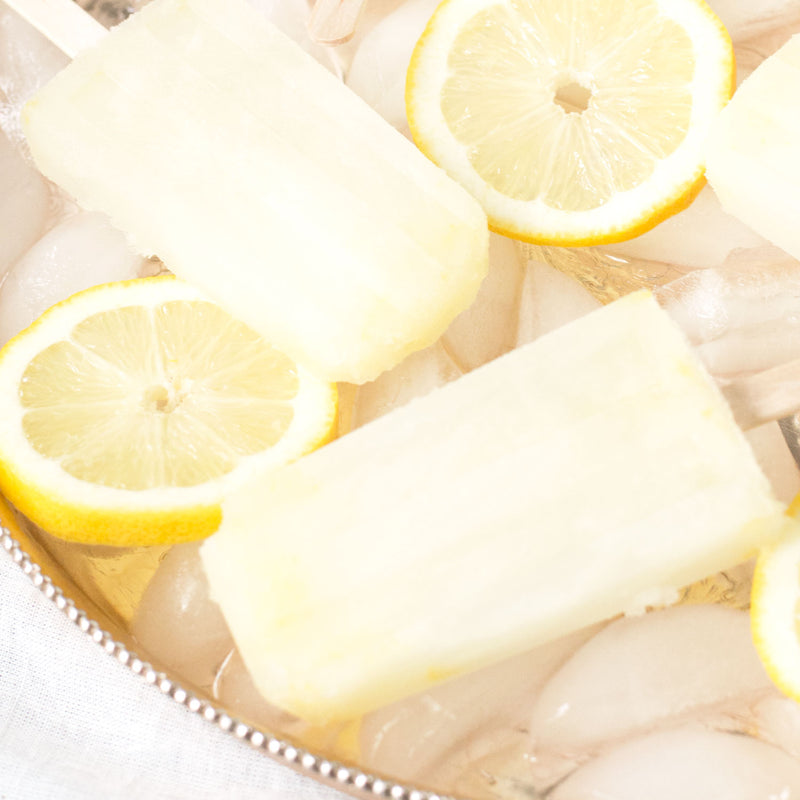 It's finally here! The final long weekend before the holidays kick in. The final long weekend of the summer. It's time to bust out all the indulgent crazy recipes you can because the holiday weight gain officially starts NOW. This summer is going to be one of the last really hot ones we get as we dig deeper into September, so I'm using that as an excuse to indulge in ALL the Vodka Lemonade Popsicles.
You know y'all will be day drinking all day, erry day, for the next three days anyway, so why not enjoy the booze with a side of dessert? These boozy popsicles are all that you need for the entire weekend. You can keep cool with the frozen lemonade, and no one will ask a question as you stroll through the parks with your boozy treat!
Not that I would encourage such reckless behavior or anything....
Holiday weekends are meant for having fun, aren't they? Come on people, there's only so much time you can be silly in the summer sun before it's gone. Not to mention, these treats are going to be perfect for those scorcher tailgating days! Trust me when I say these will be a hit with EVERYONE.
Happy Labor Day piggy peeps!
[vimeo 180320697 w=640 h=360]
Vodka Lemonade Popsicles from Pig of the Month BBQ on Vimeo.
INSTRUCTIONS: Whisk together all ingredients in a large bowl until the sugar is combined. Pour into 8 popsicle molds and freeze 2 hours. Insert popsicle sticks and freeze an additional 8 hours until firm.
*Recipe, photos and video by Meghan Bassett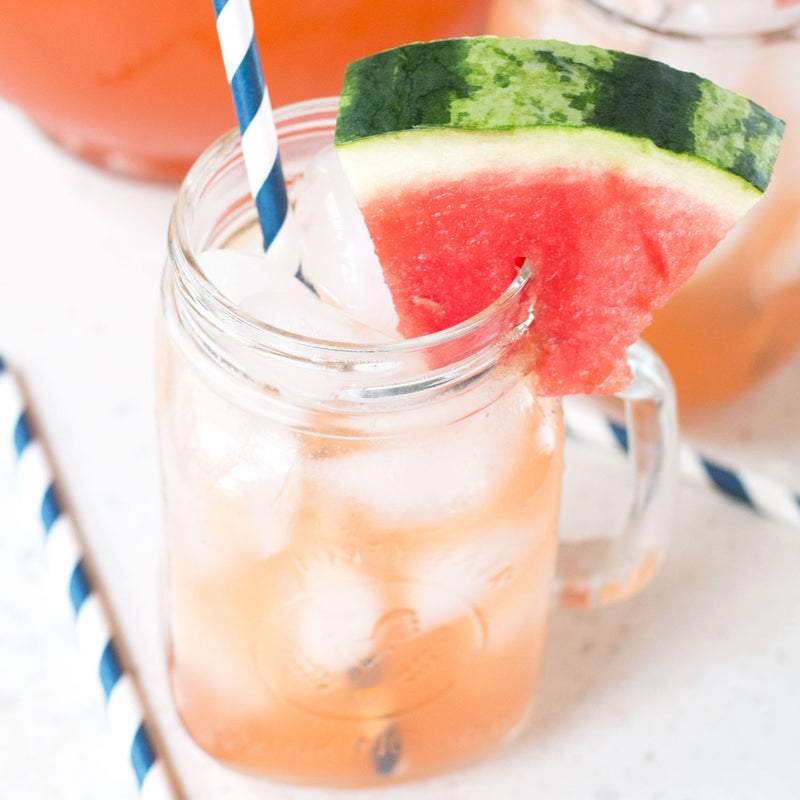 How is it already the end of August?! Before we know it the summer will be over and we'll be sipping pumpkin spice lattes while we tailgate for our fav football team. So how am I getting the most out of these final days of summer? Three words. Sparkling Watermelon Punch.
Watermelon is my favorite fruit to gorge on during the summer. It's refreshing and light so you can eat an entire watermelon and not feel like a total whale afterwards. Not that I've ever tried to do that or anything... So it's only natural to put all that fresh watermelon to good use - in a cocktail. This big batch punch is perfect for your next summer BBQ. It's light and bubbly, which is exactly what you want to be sipping on while you are grilling up all those meats. It's just a little tart and not too sweet, so even the dudes at the party won't feel too girly sipping on it too.
The best part? It's only 4 ingredients and it comes together in less than 2 minutes. Forget spending all that time fussing over complicated recipes! You need to be out on the patio, sipping this punch and soaking up what's left of the summer sun. Go ahead and pin this bad boy now because you know you're gonna want to bust this out all weekend long when Labor Day rolls around next week! Speaking of Labor Day, keep an eye out on the blog, because we're rounding up our favorite Sauce + Style recipes to keep your celebrations going all weekend long, Pig of the Month BBQ style.
[vimeo 180181266 w=640 h=360]
Sparkling Watermelon Punch from Pig of the Month BBQ on Vimeo.
INSTRUCTIONS: In a pitcher filled halfway with ice, combine, watermelon juice, pineapple juice, prosecco and cognac. Stir to combine. Serve in mason jar glasses and garnish with a wedge of watermelon.
*Recipe, photos and video by Meghan Bassett
« Previous
1
2
3
Next »