Posts tagged: cocktail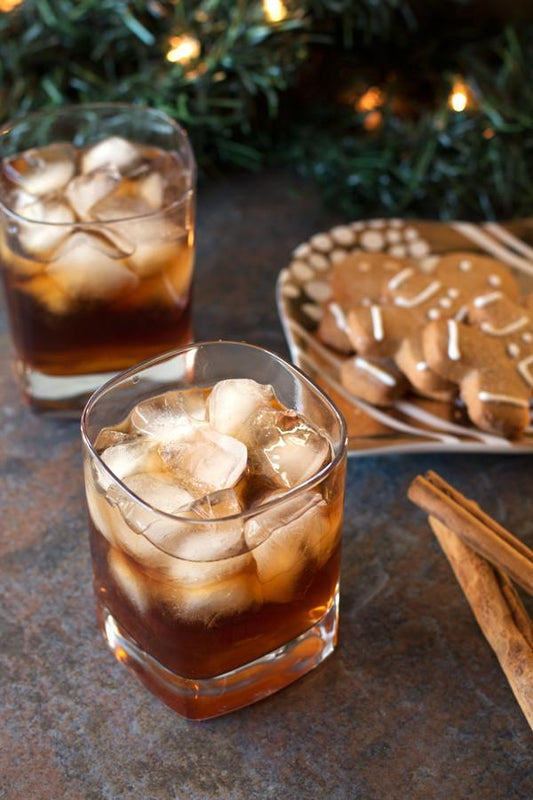 December is the one month every year that I feel like I can truly celebrate gingerbread. I will devour anything gingerbread-related, whether it's cookies, cakes, or candy. This year, in anticipation of the holiday parties I knew I would be hosting, I decided the ultimate way to enjoy gingerbread would be a cocktail. Genius, right?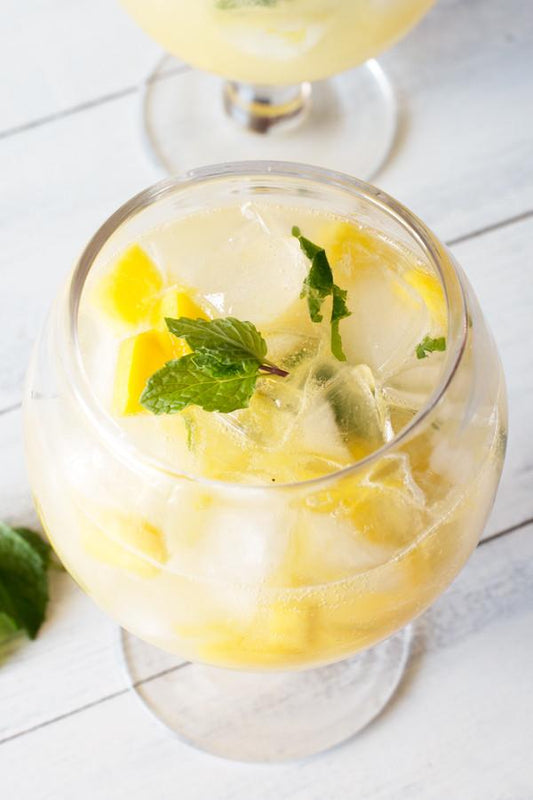 The sun is out, the weather is warm and it's officially the start to a great spring season. I love breaking out the bright, refreshing cocktails as soon as the weather gets warm. After feeling like I've been living in a cave, hibernating from the bitter cold temperatures, this mango mojito is a breath of fresh air. The mango and mint work together so well, giving you just the right balance of sweet and refreshing flavors.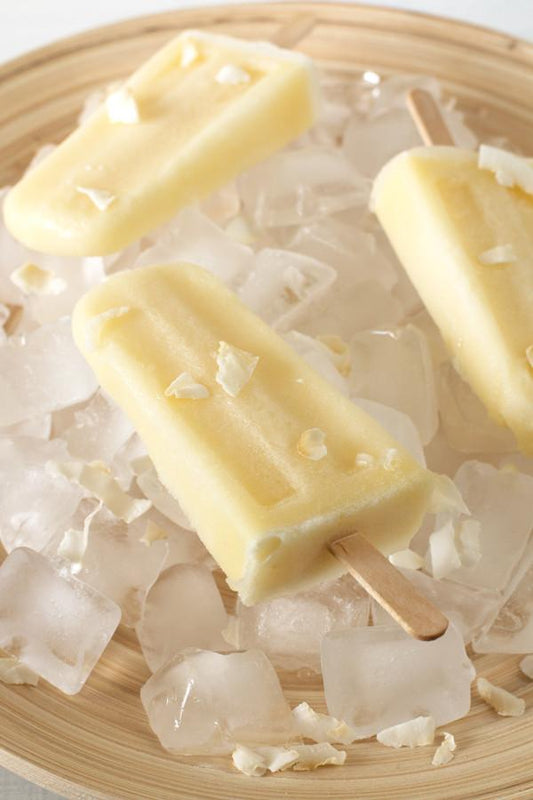 Boozy popsicles are your new best friend this summer! They are the perfect dessert with a nice boozy kick for your summer get togethers. We'll be featuring boozy popsicle creations like this one throughout the summer this year, so get excited for the new twist on cocktails!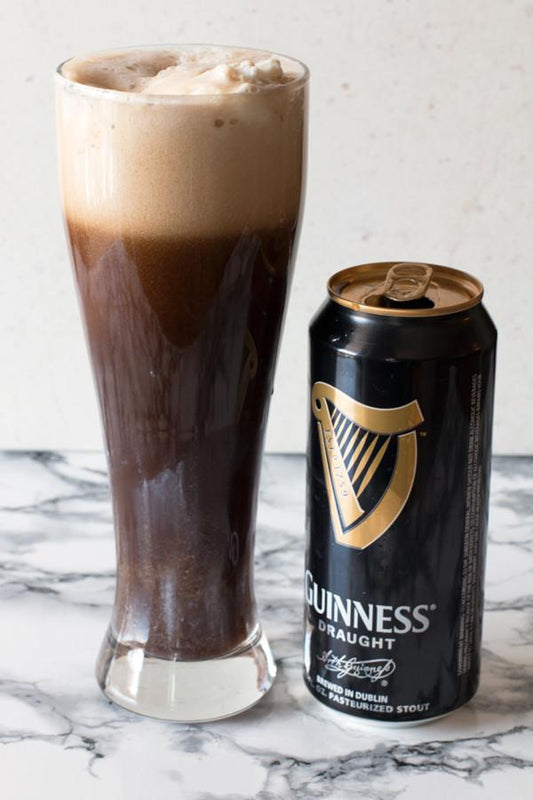 There's nothing more Irish than Guinness is there?
At least that is what my friends who love Guinness will tell me over and over again on St. Patrick's Day, just like they do every year! This year, instead of just pouring pints of Guinness like I always do, I decided to make the drink a little more special… Who can resist a frothy, rich, and creamy Guinness float?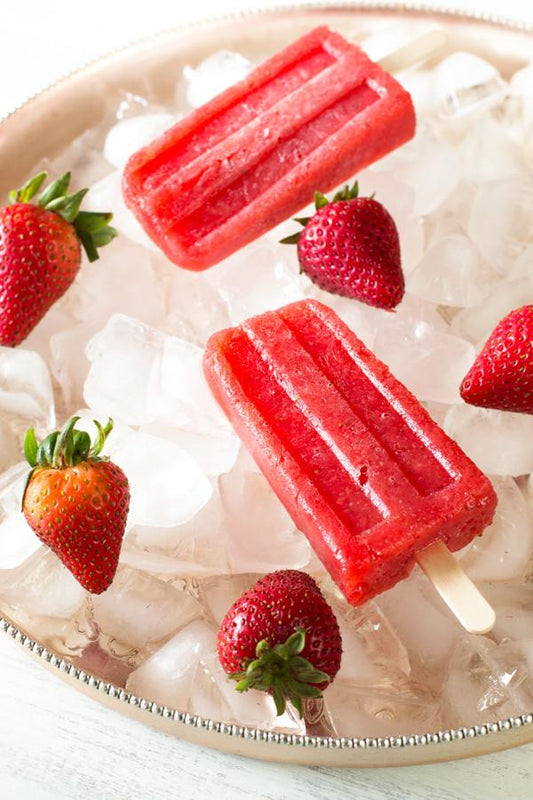 How much do you love boozy popsicles this summer? I am completely obsessed with them! Especially these strawberry daiquiri popsicles. It's one of the fun desserts you can get child-like excited about and still feel like an adult – well, for the most part at least… ;)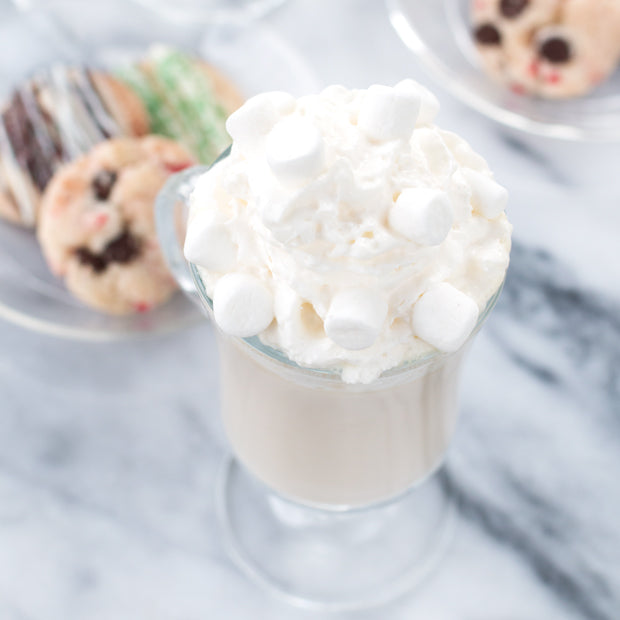 It's beginning to look a lot like winter! The temperatures are dropping, the snow is starting to fall, and it's about time to start snuggling up under blankets next to a roaring fire every night. Nothing goes better with a snuggly night in than a giant mug of warm hot chocolate, spiked with a little booze of course. :)
This Boozy White Hot Chocolate is a fun way to shake up your usual hot chocolate routine, featuring indulgent white chocolate and spiced rum for just the right touch of much-needed extra warmth.
Holiday movie marathon? Oh yea, this'll do the trick better than that tired ol' egg nog.
INSTRUCTIONS In a medium saucepan over medium heat, combine milk, chocolate chips and vanilla. Stirring constantly, heat the mixture until the chocolate is melted and the mixture begins to simmer, approximately 10 to 15 minutes. Remove from heat and stir in rum. Divide evenly between two large mugs and serve with marshmallows and whipped cream.
Recipe & Photos by Meghan Bassett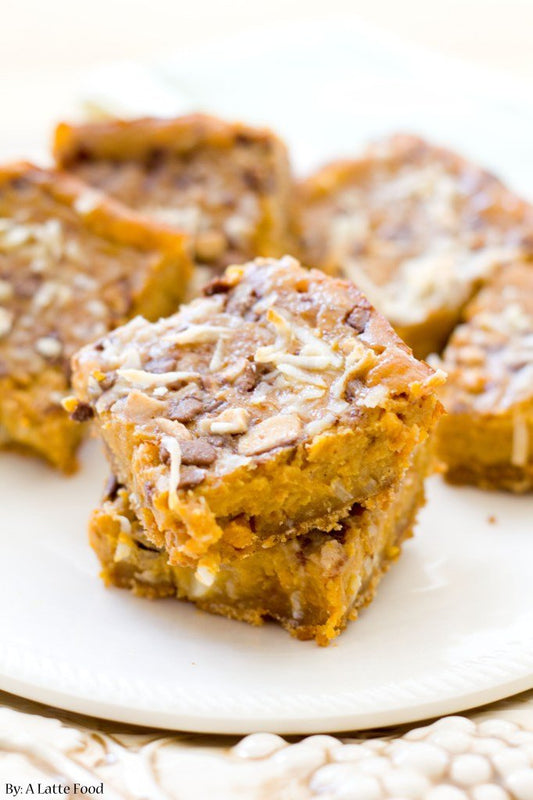 When Starbucks announced that the Pumpkin Spice Latte was back, I'm pretty sure the entire world lost its freaking mind. Have you already downed fifty pumpkin spice lattes at this point? Are you in the pumpkin spice ZONE? Are you ending every tweet with #PSL?? We sure are! September is already wrapping up (how did THAT happen??) and we can't stop, won't stop with all things pumpkin spice. Pumpkin spice latte runs have become somewhat regular during the mid-afternoon lull and we're oh-so ready for those extra large sweaters and boots. But those pumpkin spice lattes at Starbucks sure can get expensive, can't they...? It's about time we stopped losing all our money and starting getting that pumpkin spice fix a home! Today we're rounding up our favorite ways to get a little kick of pumpkin spice right in your own kitchen. From milkshakes to desserts, breakfasts to cocktails, the list below has everything you need for the rest of pumpkin spice season. Even if you aren't absolutely obsessed with pumpkin spice lattes, we bet you will find it hard to resist whipping up any one of these insanely addictive recipes.
Dark Chocolate-Espresso Pumpkin Bread Pudding with Salted Caramel Sauce - Portuguese Girl Cooks
Grown Up Pumpkin Pie Milkshakes - How Sweet It Is Pumpkin Spice Latte Brownies -
Pumpkin Bread Pudding with Dulce de Leche - Martha Stewart Pumpkin Coffee Cake Donuts - Delightful E Made
Nutella Swirled Pumpkin Bread - Broma Bakery Pumpkin Pie Dream Bars - A Latte Food
Pumpkin Dulce de Leche Baked Doughnuts - Bakerita.com
PSL Cake with Spiced Buttercream - Bethcakes
Triple-Chocolate Pumpkin Pie - Martha Stewart Pumpkin Spice Fudge - Aunt Peg's Recipe Box
Pumpkin Spice Syrup - Popsugar Pumpkin Margarita - Sweet Life Cheers to the pumpkin spice season! Take advantage now before it's too late... Before you know it, it'll be Christmas. WHAT.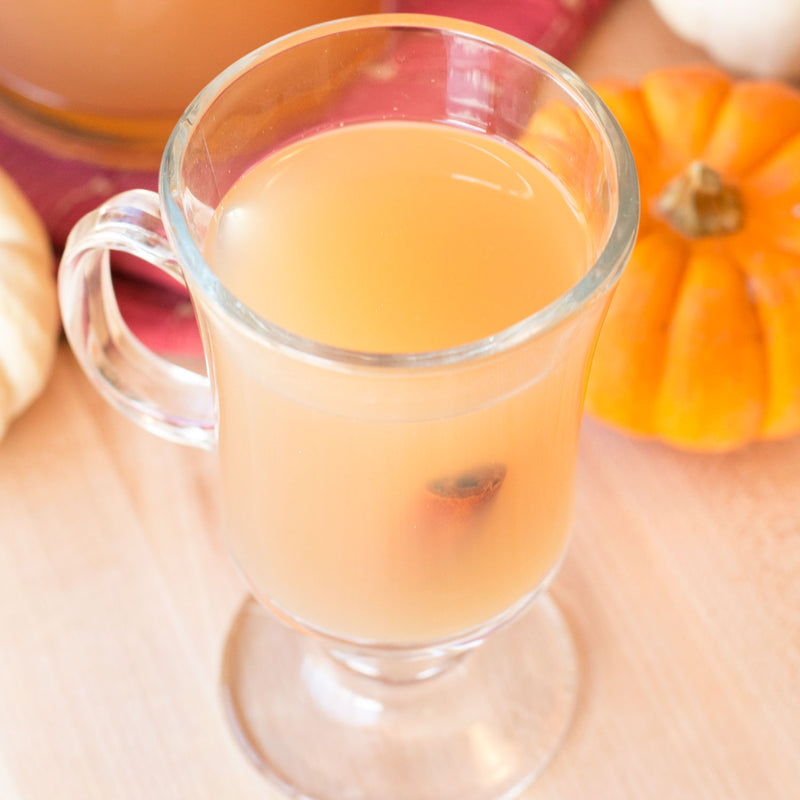 Who's thirsty?! Instead of hitting the wine this Wine Wednesday, I'm breaking out my slow cooker for some serious boozy deliciousness...
Nothing says fall and winter quite like a warm mug full of mulled apple cider. Cuddling up in a warm blanket, next to a wood burning fire, with some Netflix binging lined up for the remainder of the evening is how I like to take it easy.
This recipe is great to make and keep on hand in your refrigerator for the week so you can enjoy it each night, but it also works great as a holiday cocktail for your next party! Serve it up in some mugs with cinnamon sticks and everyone will go absolutely nuts over this stuff. It's highly addictive because it's so dang comforting. No matter how cold it gets outside, a glass of this cider will always warm ya right back up in moments.
The ingredients are super simple and the effort is basically NOTHING. Just dump it all in and let it simmer for the day. When you're ready to serve, stir in the vodka! We wouldn't want any of that booze burning off in the cooking process, now would we? ;)
I know what I am going to be whipping up all weekend long... And now you do too!
[vimeo 187844299 w=640 h=360]
Boozy Crockpot Apple Cider from Pig of the Month BBQ on Vimeo.
INSTRUCTIONS: Serves 12 Add apple cider, cinnamon sticks orange zest, cloves, star anise and allspice berries to the insert of a crockpot. Cook on low heat for 6 to 7 hours. When ready to serve, add vodka and stir to combine. Remove cinnamon sticks and spices with a fine mesh sieve. Serve immediately. If you are preparing this for a party, keep the slow cooker on it's lowest heat setting throughout the evening. Serve with cinnamon sticks for an added touch of deliciousness, and class.
*Recipe, photos and video by Meghan Bassett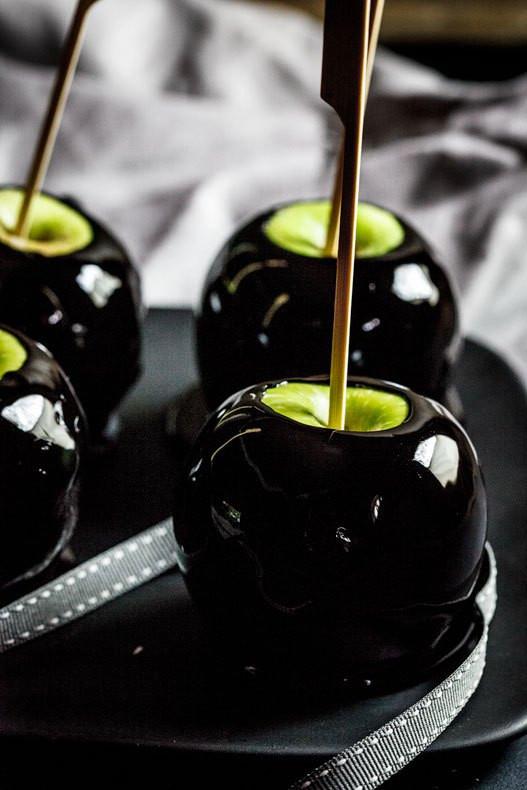 Halloween is one of those holidays that's mostly reserved for the kiddos. The dressing up, the trick-or-treating, the running all over the neighborhood like crazy gremlins - you start feeling a little silly about the whole thing as soon as you hit high school. Yea ok, you might be all grown up now. You might not see the fun in picking out a costume or staying out all night at a bar, but that doesn't mean you have to stop celebrating the holiday! Being a grown up means you get to do whatever the hell you want, and this year we wanna celebrate Halloween like the classy AF adults we are. Ditch that store-bought candy and whip up some tasty treats with a little spooky flair. It'll make that whole kids ringing your doorbell every 5 seconds thing SO much easier (or it'll take the edge of you running after your kiddos when they are all on crazy sugar highs). So grab the gang and have a party! Throw on a little Thriller and a witchy hat. Fill up those cocktail glasses and cheers to celebrating the holiday like the unbelievably mature adult you are. Just be sure to serve all of these spooky grown-up Halloween recipes, because that's how you really start adulting so hard.
Spiderweb Cake - Delish
Candied Apples - Delish Candy Corn Jello Shots - A Beautiful Mess
Strawberry Ghosts - Miss Candiquik
Dracula's Dentures - The Girl Who Ate Everything Twilight Bloody Good Vampire Milkshake Shots - Frog Prince Paperie
Pumpkin Cheesecake Truffle Mummies - Creme de la Crumb Tombstone Taco Dip - Better Homes & Gardens
Spooky Fried Mozzarella Eyeballs - Foodie Crush Pumpkin-Shaped Cheese Ball - lol foodie
Poison Toffee Apples - Simply Delicious Pumpkin Cocktail - Punchbowl
Petri Dish Jell-O - Sugar & Cloth
Halloween Candy Bag Caramel Corn - Sauce + Style And for a final treat, try pairing booze with all that leftover candy you have!
The Complete Guide to Pairing Halloween Candy with Booze - Sauce + Style Happy Halloween!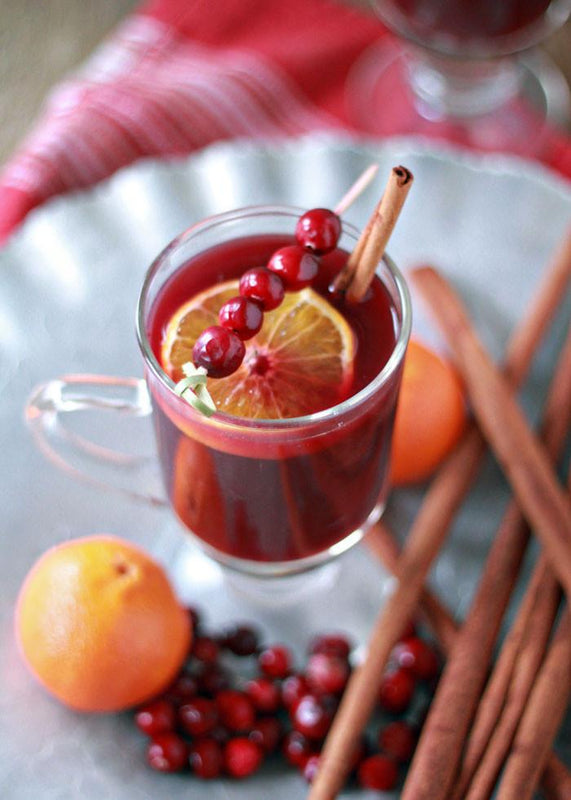 You know that warm feeling when you are enjoying a cocktail? The boozy heat that rises inside of you and makes you feel all cozy and happy from the inside out. You know the one I'm talking about, right? It's the one that makes you grateful for everything in your life as you let the stress of the day wash away in a single sip. Now imagine that happy feeling, but multiply it by about 5,000. That's the feeling I get whenever I sip on a really good warm cocktail, like mulled wine or warm boozy cider. It's like a warm hug for your belly that your entire body can sink into and enjoy. You all know we've been putting our crockpots to work already this month, but we can't forget about one of the most important kinds of recipes. Big batch cocktails... Whether you have a party coming up you need drinks for, or you are simply craving a perfectly balanced, warm cocktail, the cocktails we've rounded up below are the simplest ones around. They pack in the flavor and the warmth, without making you do any work. While it's brewing away in the slow cooker, you can simply sit back and enjoy the season. You'll find some classics in the list below - and even some fun new twists on your favorite nonalcoholic beverages! We absolutely can't stop, won't stop with any of these; and we're pretty dang sure you won't be able to either...
Slow Cooker Spiced Wine - Well Plated
Crock Pot Cranberry Cider - Kleinworth & Co. Slow Cooker Cranberry-Orange Mulled Wine - Kitchen Treaty
Slow Cooker Gingerbread Latte - The Cookie Rookie
Slow Cooker Peppermint Vanilla Lattes - Kitchen Treaty Slow Cooker Maple Pumpkin Spice Lattes - The Yummy Life
Slow Cooker Mulled Wine - The View From Great Island Slow Cooker Winter Rose Sangria - Hungry Girl Por Vida
Mulled Wine - Gimme Some Oven
Hot Caramel Apple Cocktail - Busy Mommy Cheers everyone!
1
2
Next »