Posts tagged: booze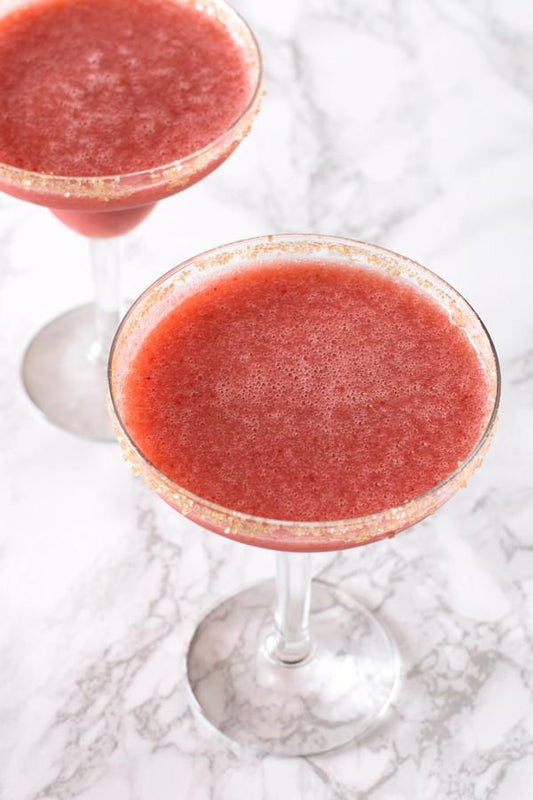 This strawberry rhubarb margarita has the classic flavors of strawberry and rhubarb, but by roasting the rhubarb before incorporating it into the drink brings out a whole new level of flavor that you have to taste to believe. It's rich and fruity, the perfect accompaniment for a frozen margarita! Though I am typically an "on the rocks" margarita gal, this fruity frozen margarita has convinced me to be a frozen margarita fan for life!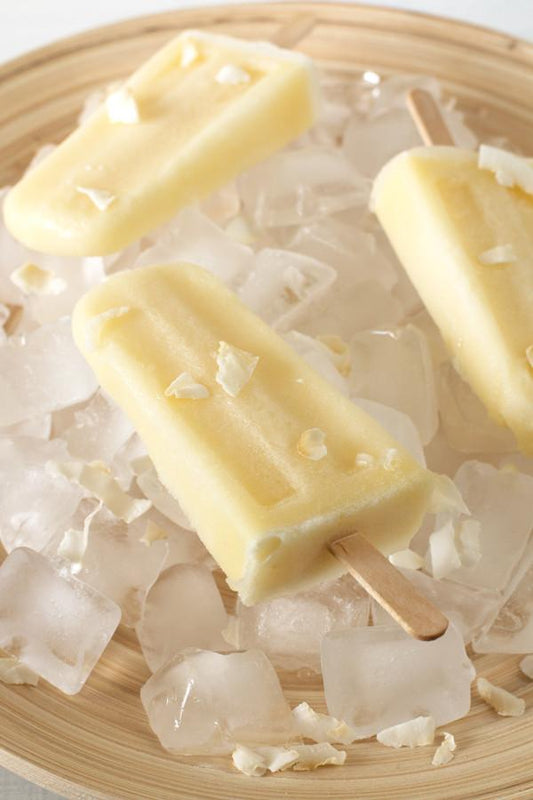 Boozy popsicles are your new best friend this summer! They are the perfect dessert with a nice boozy kick for your summer get togethers. We'll be featuring boozy popsicle creations like this one throughout the summer this year, so get excited for the new twist on cocktails!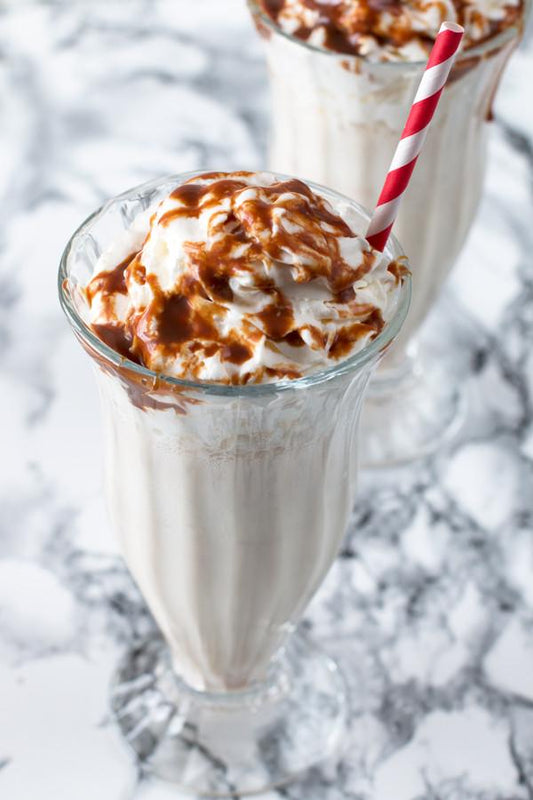 This is the ultimate milkshake. I mean, bourbon, caramel, AND ice cream. Need I say more? If you've never experienced a boozy milkshake with bourbon, you need to make this milkshake IMMEDIATELY. What use is being a grown up if you can't add booze to your favorite childhood treat?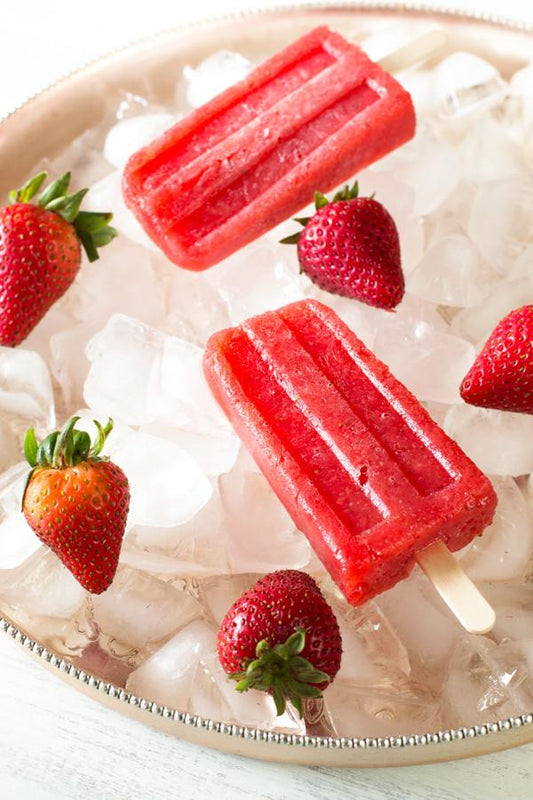 How much do you love boozy popsicles this summer? I am completely obsessed with them! Especially these strawberry daiquiri popsicles. It's one of the fun desserts you can get child-like excited about and still feel like an adult – well, for the most part at least… ;)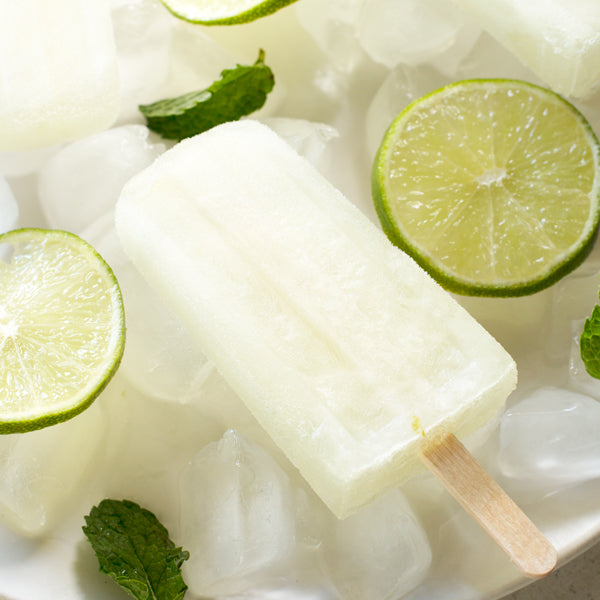 Mojitos are a timeless summer cocktail in my book. The fresh minty flavor with a burst of lime juice makes mojitos a refreshing way to celebrate the end of a long day at the office. As we get further into August, the temperatures start to spike to all-time highs before the relief of the fall season sets in. With these high temperatures, the best solution for a cold cocktail is not to pack in the ice. It's to turn it into a popsicle - mojito popsicles to be precise!
I'm sure you've caught our other cocktail popsicles this summer (piña colada and strawberry daiquiri!), and the mojito popsicles are yet another stroke of pure thirst-quenching genius. The mint simple syrup preserves that minty flavor you need to pair with the fresh lime juice and zest. You'll find yourself saying "ahhhhhh" after every bite!
INSTRUCTIONS:
In a small saucepan, combine sugar, water and mint leaves. Heat the mixture over high heat, stirring constantly until the sugar is dissolved. Once the syrup reaches a boil, remove from heat and steep for 10 minutes.
In a medium bowl that is easy to pour out of, combine lime juice, lime zest and rum. Strain the mint simple syrup into the bowl through a fine mesh strainer. Cool completely before pouring into the popsicle molds. Freeze for 1 hour. Add the popsicle sticks and continue to freeze until solid, approximately 6 to 8 hours.
Recipe & Photos by Meghan Bassett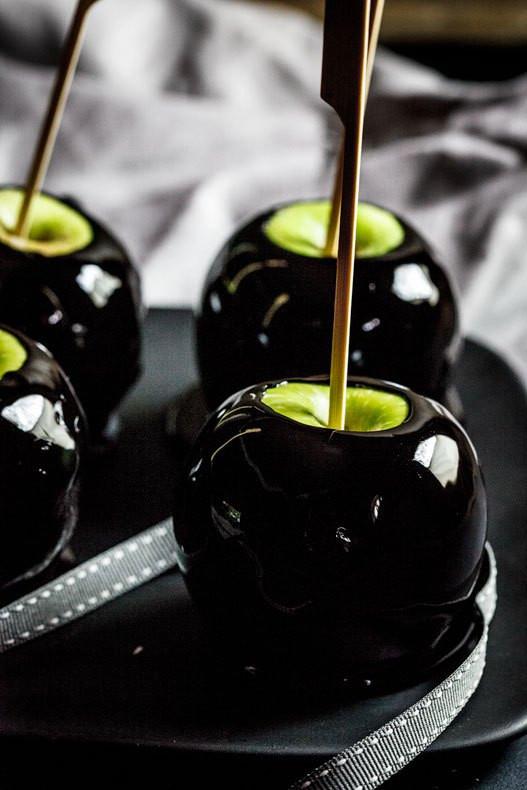 Halloween is one of those holidays that's mostly reserved for the kiddos. The dressing up, the trick-or-treating, the running all over the neighborhood like crazy gremlins - you start feeling a little silly about the whole thing as soon as you hit high school. Yea ok, you might be all grown up now. You might not see the fun in picking out a costume or staying out all night at a bar, but that doesn't mean you have to stop celebrating the holiday! Being a grown up means you get to do whatever the hell you want, and this year we wanna celebrate Halloween like the classy AF adults we are. Ditch that store-bought candy and whip up some tasty treats with a little spooky flair. It'll make that whole kids ringing your doorbell every 5 seconds thing SO much easier (or it'll take the edge of you running after your kiddos when they are all on crazy sugar highs). So grab the gang and have a party! Throw on a little Thriller and a witchy hat. Fill up those cocktail glasses and cheers to celebrating the holiday like the unbelievably mature adult you are. Just be sure to serve all of these spooky grown-up Halloween recipes, because that's how you really start adulting so hard.
Spiderweb Cake - Delish
Candied Apples - Delish Candy Corn Jello Shots - A Beautiful Mess
Strawberry Ghosts - Miss Candiquik
Dracula's Dentures - The Girl Who Ate Everything Twilight Bloody Good Vampire Milkshake Shots - Frog Prince Paperie
Pumpkin Cheesecake Truffle Mummies - Creme de la Crumb Tombstone Taco Dip - Better Homes & Gardens
Spooky Fried Mozzarella Eyeballs - Foodie Crush Pumpkin-Shaped Cheese Ball - lol foodie
Poison Toffee Apples - Simply Delicious Pumpkin Cocktail - Punchbowl
Petri Dish Jell-O - Sugar & Cloth
Halloween Candy Bag Caramel Corn - Sauce + Style And for a final treat, try pairing booze with all that leftover candy you have!
The Complete Guide to Pairing Halloween Candy with Booze - Sauce + Style Happy Halloween!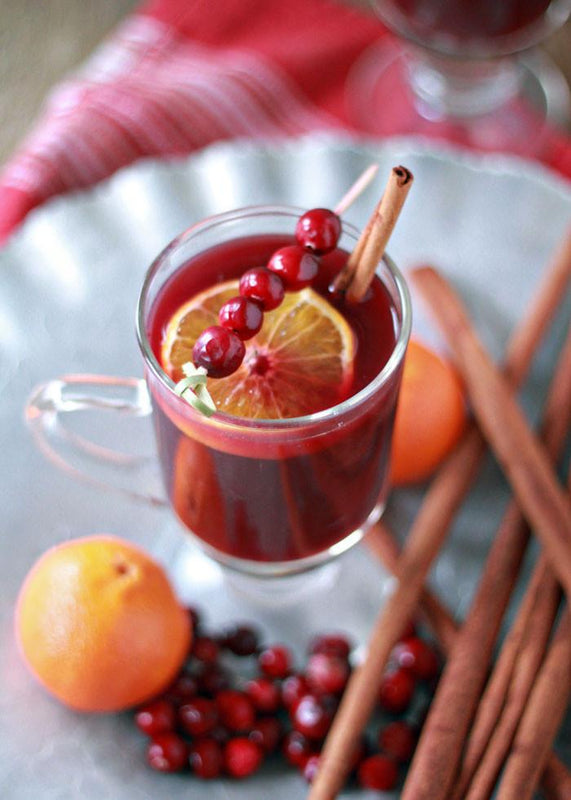 You know that warm feeling when you are enjoying a cocktail? The boozy heat that rises inside of you and makes you feel all cozy and happy from the inside out. You know the one I'm talking about, right? It's the one that makes you grateful for everything in your life as you let the stress of the day wash away in a single sip. Now imagine that happy feeling, but multiply it by about 5,000. That's the feeling I get whenever I sip on a really good warm cocktail, like mulled wine or warm boozy cider. It's like a warm hug for your belly that your entire body can sink into and enjoy. You all know we've been putting our crockpots to work already this month, but we can't forget about one of the most important kinds of recipes. Big batch cocktails... Whether you have a party coming up you need drinks for, or you are simply craving a perfectly balanced, warm cocktail, the cocktails we've rounded up below are the simplest ones around. They pack in the flavor and the warmth, without making you do any work. While it's brewing away in the slow cooker, you can simply sit back and enjoy the season. You'll find some classics in the list below - and even some fun new twists on your favorite nonalcoholic beverages! We absolutely can't stop, won't stop with any of these; and we're pretty dang sure you won't be able to either...
Slow Cooker Spiced Wine - Well Plated
Crock Pot Cranberry Cider - Kleinworth & Co. Slow Cooker Cranberry-Orange Mulled Wine - Kitchen Treaty
Slow Cooker Gingerbread Latte - The Cookie Rookie
Slow Cooker Peppermint Vanilla Lattes - Kitchen Treaty Slow Cooker Maple Pumpkin Spice Lattes - The Yummy Life
Slow Cooker Mulled Wine - The View From Great Island Slow Cooker Winter Rose Sangria - Hungry Girl Por Vida
Mulled Wine - Gimme Some Oven
Hot Caramel Apple Cocktail - Busy Mommy Cheers everyone!
It's almost time to ring in a brand New Year! I don't know about you, but when the clock strikes midnight, I want to have something fun and festive in hand to toast a brand new start to a year. That's where these sparkling Raspberry Champagne Glitter Jell-O Shots come in!
Instead of regular ol' champagne Jell-O shots, these adorable homemade glitter shot glasses make the whole party so much more festive - not to mention switching things up with some raspberry-flavored Jell-O... You can make these guys well in advance of your party, from 3 hours before to the night before (ahem, like tonight!), so all you have to worry about is enjoying the party and ending 2016 in the best way possible - boozy and sparkly!
Happy New Year to all!
[vimeo 197411369 w=640 h=360]
Raspberry Champagne Glitter Jell-O Shots from Pig of the Month BBQ on Vimeo.
INSTRUCTIONS: Clear a clean work space and put down either newspaper or parchment paper. Spray the bottoms of the clear plastic shot glasses with a light coat of adhesive. Gently shake glitter over the glasses and tap to shake off excess glitter. Place upside down on clean newspaper or parchment paper to dry, approximately 5 minutes. In a large bowl, combine boiling water with Jell-O. Whisk for 3 minutes, until the powder is dissolved. Stir in champagne and water until well-combined. Carefully pour mixture into glitter shot glasses. Chill 3 to 4 hours before serving.  
*Recipe, photos and video by Meghan Bassett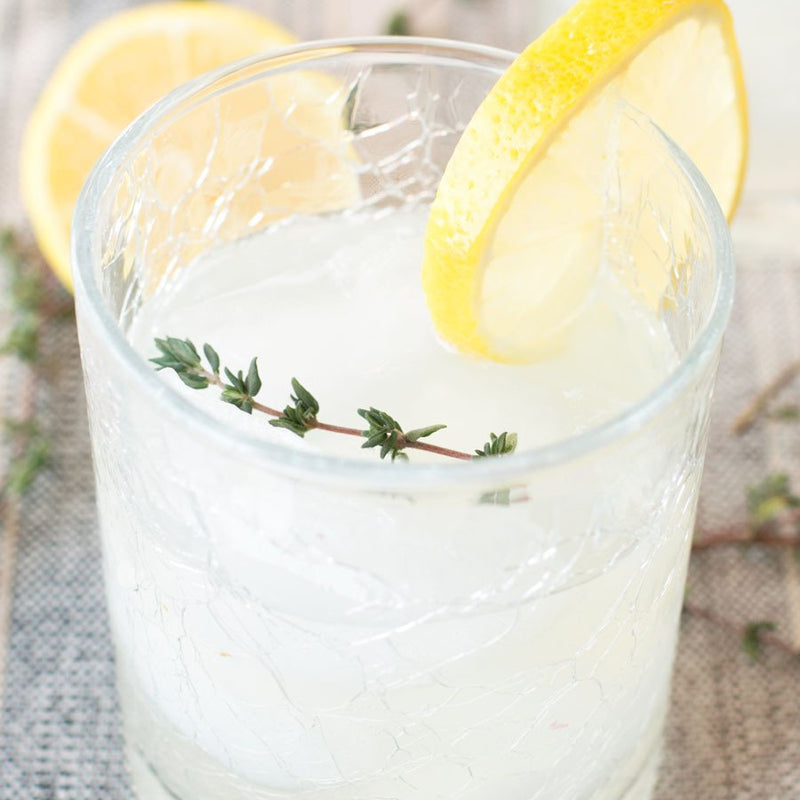 It's getting pretty darn chilly outside and personally, I love brightening up my cocktail hour with something light and acidic in the dead of winter. It's like adding a little ray of sunshine to every dreary cold day! Instead of a heavy lemon drop martini or other rich and sweet cocktail, The Detox Cocktail is perfect to brighten up a snowy day AND won't be too bad for that waistline.
That's right, this is a HEALTHY cocktail. I'll pause while you pick your jaws up off the floor... This cocktail has healthy, clean ingredients so you don't have to feel guilty after indulging in a few! Plus there's some apple cider vinegar in there (TRUST ME, it's delicious ok?) which we all know holds magical properties to help your digestion. So if you're feeling a little out of whack or off balance with trying (and failing) to keep with a diet... Just sit back and sip on The Detox Cocktail and feel pretty darn good about your new healthy habit.
Cheers!
INSTRUCTIONS: In a small saucepan, bring vinegar, honey and lemon juice to a boil with thyme sprig. Remove from heat and steep for 5 minutes. Remove thyme sprig. Add honey mixture to a shaker filled with ice. Add vodka and shake well. Strain into rocks glass filled with ice. Top with tonic water. Garnish with lemon wheel and sprig of thyme.
*Recipe and photos by Meghan Bassett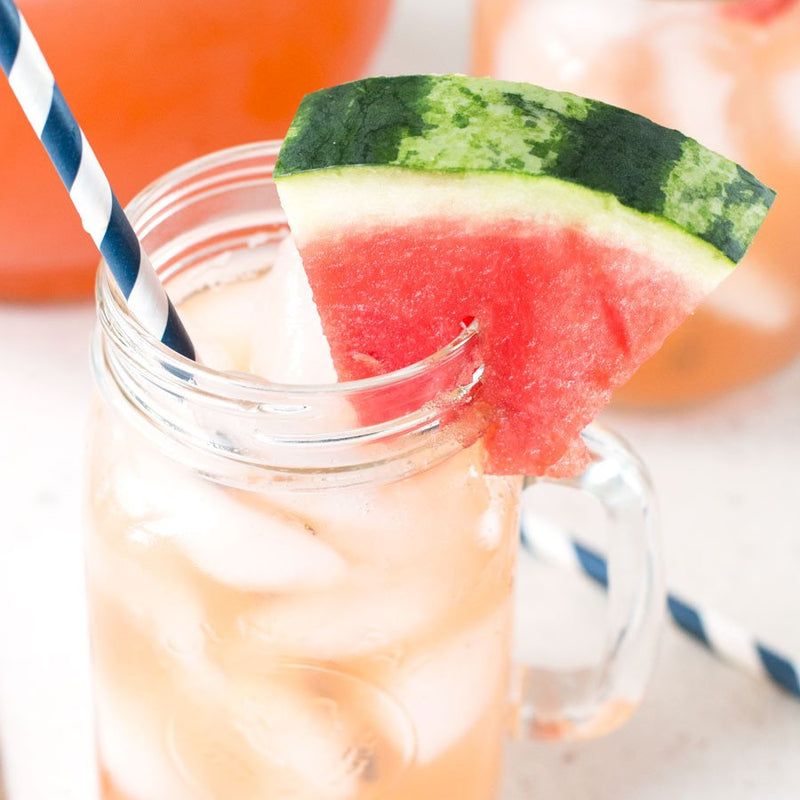 Y'all know we can't roll into a New Year without a whole set of cocktails to survive these first super intense weeks. Now that everyone's resolutions have been made, people are extra pumped and motivated to stick to them, making it a pretty busy season for us the moment we get back to the office. We aren't REALLY encouraging that whole "diet" thing, because it's all about balance. What's more balanced than a healthy cocktail? The booze evens ya out and the healthy fruit juices and other goodies in there will diminish the calorie count so you don't feel quite as guilty. Here's a roundup of our top fav classy and healthy cocktails that'll keep you fresh in the New Year. There are some old favorites and some new classics serving up just about every libation out there (aka there's something for everyone on this killer list). Cheers, piggy peeps!
Grilled Pineapple Bourbon Smash - Sauce + Style
Mango Mojito - Sauce + Style
Strawberry Rhubarb Margarita - Sauce + Style
Blueberry Mint Fizz - Waiting on Martha
Refreshing Watermelon Margarita - Sugar and Charm
Chamomile Honey and Whiskey Cocktail - A Cozy Kitchen
Blood Orange Margarita - With Salt & Wit
Cherry Blueberry Apple Sangria - The Roasted Root
Grapefruit Salty Dog - The Cookie Rookie
Blueberry Maple Mojito - Healthy Recipe Ecstasy So the only question is, which one of these delicious cocktails are you going to bust out at your next happy hour first??
1
2
Next »