Posts tagged: Valentine's Day recipe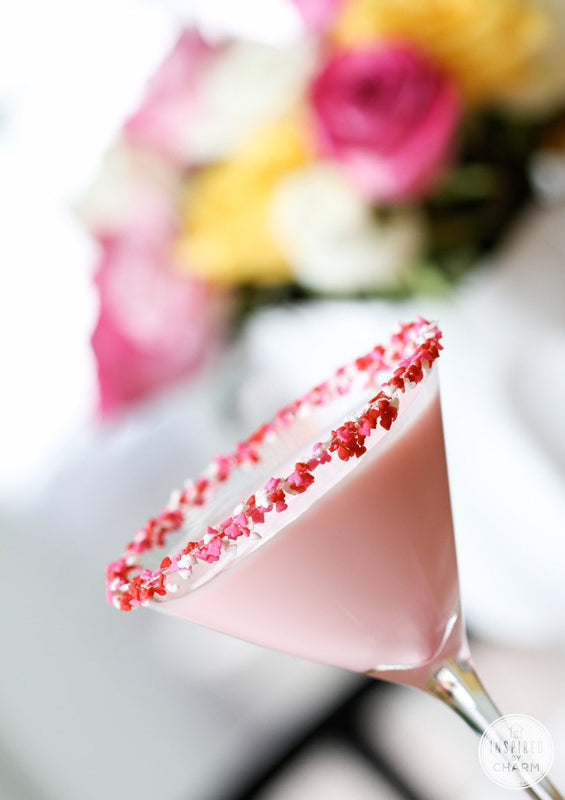 You either love or you hate Valentine's Day. You might be a romantic at heart, or the idea of the holiday just brings to mind too much candy and overdone nonsense. Either way, when that day full of hearts and flowers and candies rolls around, you can't help but have it on the brain. That's why we are serving up 9 Valentine's Day Cocktails To Get All Swoon-y Over. Even if you happen to dislike the holiday, you can drink your bitterness away with something delicious. See? There's an upside to practically everything, isn't there? Generally that upside involves some sort of booze, but we aren't ones to judge over here. In this round up you are going to find a variety of cocktails to fall in love with. There's everything from strong to sweet to fruity! You can toast another year past with your significant other or you can toast your general single awesomeness. Who says Valentine's Day is only for the lovers out there? ;) Happy drinking!
Singapore Sling - Casa Veneracion
Spiced Pomegranate Cocktail - Honestly Yum
Dirty Shirley - Stir & Scribble
Sparkling Strawberry Rose Sangria - Brooklyn Supper
Sweetie Martini - Inspired by Charm
Valentine Moscato Float - The Taylor House
Valentine's Day Cocktail - Honestly Yum
Chocolate Covered Cherry Cordial Cocktail - The Slow Roasted Italian
Strawberries & Champagne Margarita - Pizzazzerie The only question is.... will you be sharing with your boo, or keeping all the cocktail deliciousness to yourself?? We're thinking option B sounds pretty darn good.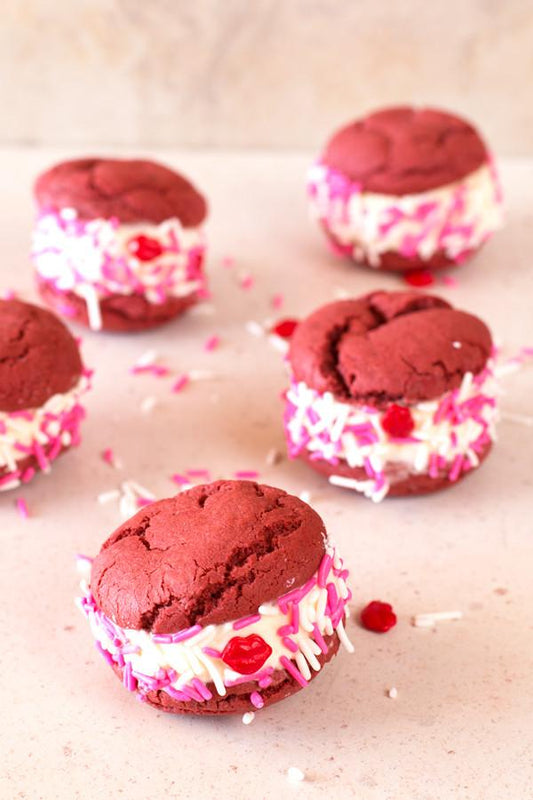 Valentine's Day is sneaking up fast, isn't it? That ooey gooey emotion-filled holiday where you can't help but dote on your loved ones with all sorts of treats and tasty delights. Even if you don't have a significant other in your life, you can still chow down on all the chocolate things as you celebrate your single-ness (trust me when I say it can be a freaking blessing at times...)! We love to be allllll about the love leading up to Valentine's Day, and the only way we know how to celebrate is through baking (and EATING) all the sweets. Heart-shaped delights, brownies covered in caramel and bacon, and red velvet delights are rounded up below for your Valentine's Day baking pleasure. Everything you could possible want to say "I love you" to the one you love the most (even if that someone happens to be Y-O-U!).
Double Chocolate Raspberry Mason Jars - Sauce + Style
Cinnamon Bun Bacon Cinnamon Buns - Sauce + Style
Bacon Bourbon Caramel Stuffed Brownies - Sauce + Style
Spicy Bacon Chocolate Chip Cookies - Sauce + Style
Red Velvet Ice Cream Sandwiches - Sauce + Style
Red Velvet Oreo Truffle Chocolate Cake - Pizzazzerie
The Ultimate Gooey Caramel Brownie Mug Cake Sundae - Willowbird Baking
Copycat Zupas Rockslide Brownies - Lovely Little Kitchen
Conversation Heart Cookies - Martha Stewart
Chocolate Covered Strawberry Cupcakes - Smells Like Home
Easy Chocolate Lava Cakes for 2 - Bakerita
Dreamy Chocolate Cupcakes filled with White Buttercream - Baker By Nature
Frosted Chocolate Fudge Brownies - Bakerita
Chocolate Chip Cookie Dippers - Supergolden Bakes Happy Baking!