Posts tagged: tailgating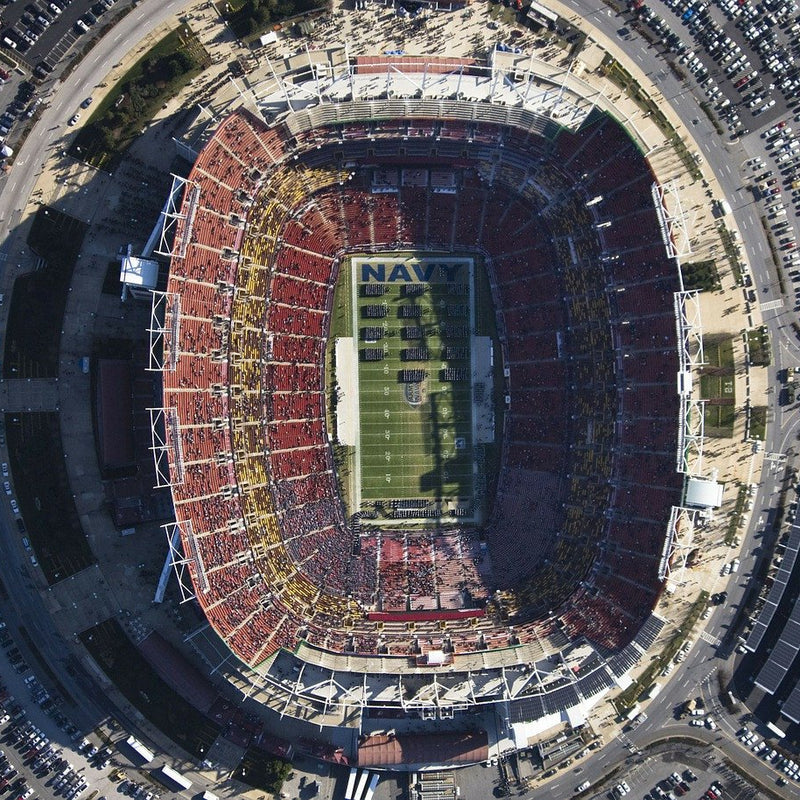 Tailgating is a must, no matter what team you are rooting for. Hitting the parking lots and getting amped up for the big game is the only way to ensure your team will bring home the victory. So you want to make sure you are hosting the most epic tailgating party ever, right? You might be a seasoned tailgater, or a complete newbie; regardless we've got the keys to assured tailgating party success right here. Buckle up BBQ peeps, it's time to get down and dirty with tailgating party prep.
Game Day Decorations You don't have to drop $500 on decorations, but making sure you are displaying those team colors loud and proud is the ultimate way to set the mood. Grab tablecloths, napkins, plates, the works. Everyone needs to know that you bleed those colors! Tailgating On the Go? Turn your SUV into table. That's right, just lay down the seats and pop the truck. Add a tablecloth to the floor and a cooler full of drinks. You can even set out your mad food spread right there so even a little rain can't ruin your party scene.
FOOD AND BOOZE Most importantly, don't skimp on the food and the booze, not to mention water for when everyone inevitably drinks too much without hydrating. Check out any of our killer Sauce + Style recipes for inspiration, or just grab a Pig of the Month BBQ feast so we can do the cooking for ya! Just make sure you're making everything handheld - no one wants to sit down with a knife and fork. Get Those Butts a Rest All that standing, boozing and eating means people will need a little rest from time to time. Be sure to grab plenty of collapsable seating for everyone! Chilly Out? Stock up on the blankets! You can even use this as an opportunity to bring in those team colors in another way.
Pump Up the Jams A mix of current jams and upbeat 80s classics are perfect for setting the mood. Don't forget to load up the team's fight song! Say Buh-Bye to Red Cups Those red cups are getting a little old aren't they? Class up your shindig with some mason jars instead. Give Them Something to Do Standing around for hours drinking and eating can get a little boring. Set up a game of cornhole, or just bring a couple balls so people can throw around the pigskin.
Grilling? If you are busting out the big guns and grilling up tasty meats for your peeps, don't forget to haul along extra charcoals and propane. Make sure you also have everything you need to safely cool down the grill and dispose of ashes before heading into the game. Follow these little tidbits of advice and you are going to have a legendary team celebration bash no one will forget. Just be prepared to be asked to host every tailgating party from now until forever.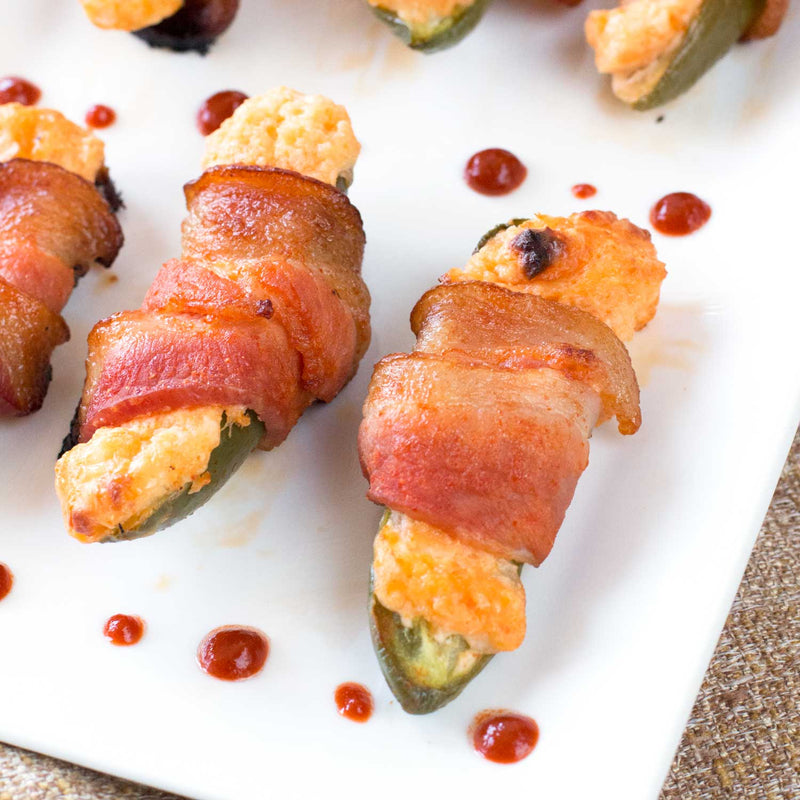 Sriracha Bacon Wrapped Stuffed Jalapeños really bring the heat! This spicy, crispy and creamy appetizer will win over everyone at your next party. 
Wrapping things in bacon is kind of a specialty of mine. If anything just isn't quite working for me in the kitchen, I usually head straight for the extra pound of bacon I always have sitting in my refrigerator. You know, just in case there's a bacon-related emergency - which surprisingly happens on a weekly basis for me. You'd be surprised by just how many things can be wrapped in bacon! Potatoes, rolls, scallops, shrimp, meatloaf, yea this list could go on forever. Today I'm bringing you one of my new favorite bacon-wrapped recipes that'll light a fire on your tongue and in your belly.
Sriracha Bacon Wrapped Stuffed Jalapeños are the best combo of crispy, creamy, spicy and extra cheesy. The Sriracha bacon and added Sriracha in the filling make these little guys just the right amount of wicked. You'll feel the heat but you won't be burning your taste buds off with each bite. Pro tip: try slicing a sausage or brat in half and stuffing it with one of these stuffed jalapeños. Next level amazingness right there, I'm just saying.
INSTRUCTIONS: Preheat oven to 400 degrees. Grease a baking dish and set aside.
In a medium bowl, beat together cream cheese, cheddar cheese, Monterrey Jack cheese, garlic, Sriracha and salt with an electric mixer until smooth and well-combined.
Add the halved jalapeños to the baking dish and fill each one evenly with the spicy cream cheese filling.
Wrap each stuffed jalapeño half with half a slice of Sriracha bacon, securing with a toothpick. Bake for 25 minutes, or until the bacon is as crispy as desired. Serve immediately.
Shop This Post:
Pig of the Month Sriracha Bacon  
Recipe & Photos by Meghan Bassett
« Previous
1
2