Posts tagged: snacks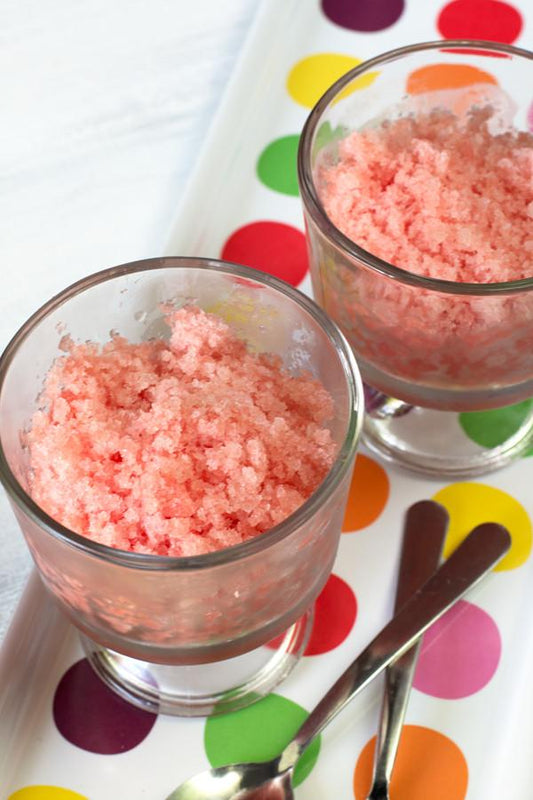 The kids are heading back to school SO soon. I'm guessing most of you parents out there couldn't be more excited for the summer to end. No more worrying about entertaining the kiddos all day long, you can rest easy that they'll be busy with school and homework for the majority of each day until the next break hits. Feel that sense of relief? Breathe it in. Enjoy it. Savor it. Hold onto it for the next couple weeks every moment you feel like pulling your hair out. To really get the excitement for the change in schedule going, why not start thinking about what homemade snacks you're going to be feeding the little ones when they get home from school? You might be tempted to just buy something so you don't have to worry about it, but making these homemade snacks is too easy to pass up. It'll save you tons o' cash if you just make these yourself, plus it can be a fun project (read: distraction) for the kids as they adjust to the new school year's schedule. From sweet to savory, I've got everything you could every want to feed the kiddos in a handy list right here.
Easiest 3 Ingredient Nutella Brownies - Kirby's Cravings Cinnamon Apple Rings - Fortune Goodies
Grilled Cheese Roll Ups - Coupon Clipping Cook 5 Minute Watermelon Strawberry Sorbet - Dashing Dish
Baked Apple Chips - The Viet Vegan No-Bake Peanut Butter Confetti Bars - Jerry James Stone
Cheesy Cauliflower Breadsticks - Jo Cooks Watermelon Granita - Sauce + Style
Pretzel Sticks - Sprinkled Side Up DIY Homemade Fruit Roll Ups - Sauce + Style
Taco Pizza Rolls - The Girl Who Ate Everything Frozen Chocolate Covered Banana Pops - Sauce + Style
Blueberry Oat Greek Yogurt Muffins - Running with Spoons Green Fries (AKA Crispy Baked Avocado Fries) - Sauce + Style Apple Almond Butter Stacks - Chef Mom Time to start pinning, parents! The summer only has a couple of weeks left...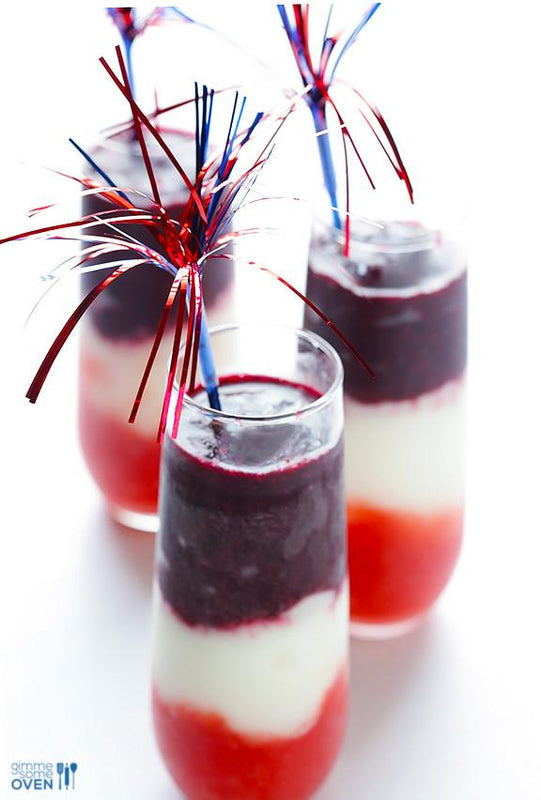 The Memorial Day BBQs are coming… We're already prepping our grills and rubbing down our tasty meats so we can rock this holiday like we've never rocked it before. Are you ready? It doesn't matter if you are hosting the most epic BBQ ever or you're planning on making the rounds, you need some killer recipes to wow everyone with. That's why we pulled together a list of our ultimate Memorial Day recipes, just for our piggy peeps to get in on. We've got the cream of the crop recipes here, from cocktails to desserts, snacks to the main grilling event. You'll find everything you need to make this Memorial Day weekend the best celebration EVER. The only question is, which ones will you be busting out like a boss?
Holiday Weekend Sipping Red White and Blue(berry) Margaritas - Gimme Some Oven DIY Fresh Fruit Ice Cubes + Cocktails - Sauce + Style Red, White, and Blue Sangria - Examiner.com Quick & Easy Margarita Shandy - Serious Eats Grilled Citrus Sangria - Sauce + Style Red White and Blue Ice Cubes - Momtastic Steak Island Beer Cocktail - Serious Eats Patriotic Punch - Sauce + Style
Grillmaster Favorites The Best Garlic Burgers Ever - Foodiecrush Ultimate Bacon Cheeseburgers - Serious Eats
Grilled Chili Rubbed Flank Steak - Sauce + Style Barbecue Bacon Burgers - Serious Eats
The Double Bacon Hamburger Fatty Melt - Serious Eats
Spicy Dry Rub Ribs - Sauce + Style
Snack Attack Sriracha Bacon Wrapped Stuffed Jalapeños - Sauce + Style Loaded Guacamole - What's Gaby Cooking? Bacon-Wrapped Onion Rings - Sauce + Style
Open-Faced Pulled Pork Sliders - Sauce + Style Sriracha Lime Baked Chicken Wings - Sauce + Style Sweet Finishes Firecracker Jell-O Cups - Cincy Shopper
Red White and Blueberry Yogurt Popsicles - the view from great island
Red Velvet Cupcakes - Your Cup of Cake
Independence Day Ombre Cake - Brit & Co. Happy Memorial Day, BBQ-lovin' fans! May your grills burn hot and your beers stay cold in the summer heat.
March Munchie Madness is BACK!
Do you know what time it is?? GAME TIME. March Madness is upon us with all your fav teams facing off in that good ol' tournament they call 'the big dance.' This has become our fav time of the year because it's the one time we can bust out all the munchies we want while streaming the TV loud and proud at work all day, erryday. We root for the upsets and keep extra beer in the fridge, ready to celebrate at a moment's notice. The question is, what will YOU be snacking on to fuel yourself through all those nail biter moments of the final games? It's your turn to tell us what you want to chow down on…March Munchie Madness is BACK! We're here to kickoff our 2016 Bracket Contest. It's simple – every few days tune in to vote for your favorite snack pick in 4 different categories, all the way to the final munch off. There will be a prize given for each winning game! The March Munchie Madness Prizes Are: Morning Meats: Win a bacon & sausage sampling including 1lb each of our best-selling sausages and 1lb each of our best-selling bacon Desserts:  Win a duo of chocolate covered bacon and applewood bacon salted caramels Classic BBQ:  Win 6 racks of ribs and sauce to slather it all down Snacks:  Win the ultimate sweet and salty snack pack For the semi-finals and finals you could win a HUGE package with tons of tasty meats and treats! Here's the March Munchie Madness breakdown:
Facebook
and
Instagram
to see more ways to enter.
With March Madness starting to set in, March is the month of snacks and munchies for us! It just so happens to be one of our favorite times of the year because it gives us the excuse to pull out all our favorite standby snacks as we stream the games all day, every day. Of course, sometimes we like to get a little classy up in here with our snacking. There's only so much beer you can drink in one month, right? It's about time we switched over to some wine for those grape-obsessed during our favorite time of the year. That's why we've put together the ULTIMATE snack and wine pairing guide so you can feel classy AF while you sit back, pig out on your favorite snacks and watch your favorite team demolish everyone else with each passing week. Love your white wines? Here's the snacks you'll want to bring to the table with your all-time fav wines while you root for the upsets:
More of a red aficionado? Get rich and deep with these tasty pairings as you discuss who will be in the final showdown:
Can't decide between red and white? Good news, we've got you covered with BOTH for these munchies. Who's got time and patience to choose when your team's championship is on the line, am I right?
You'll get that three-pointer you've been prepping for all season with this guide, trust me. Don't forget to check out our March Munchie Madness bracket challenge for the chance to win some serious tasty treats! We're about halfway through the brackets but there's plenty more knock-down drag out fights left in our tasty contest. One lucky winner will win each round, and the next winner could be YOU. Follow along on Facebook and Instagram for more ways to enter to win.