Posts tagged: slow cooker cocktail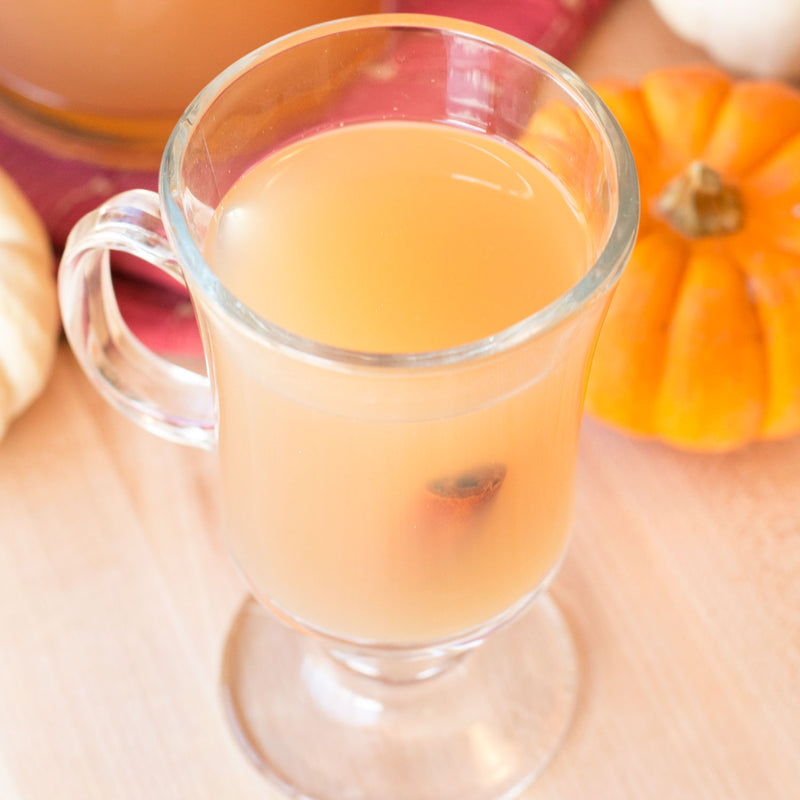 Who's thirsty?! Instead of hitting the wine this Wine Wednesday, I'm breaking out my slow cooker for some serious boozy deliciousness...
Nothing says fall and winter quite like a warm mug full of mulled apple cider. Cuddling up in a warm blanket, next to a wood burning fire, with some Netflix binging lined up for the remainder of the evening is how I like to take it easy.
This recipe is great to make and keep on hand in your refrigerator for the week so you can enjoy it each night, but it also works great as a holiday cocktail for your next party! Serve it up in some mugs with cinnamon sticks and everyone will go absolutely nuts over this stuff. It's highly addictive because it's so dang comforting. No matter how cold it gets outside, a glass of this cider will always warm ya right back up in moments.
The ingredients are super simple and the effort is basically NOTHING. Just dump it all in and let it simmer for the day. When you're ready to serve, stir in the vodka! We wouldn't want any of that booze burning off in the cooking process, now would we? ;)
I know what I am going to be whipping up all weekend long... And now you do too!
[vimeo 187844299 w=640 h=360]
Boozy Crockpot Apple Cider from Pig of the Month BBQ on Vimeo.
INSTRUCTIONS: Serves 12 Add apple cider, cinnamon sticks orange zest, cloves, star anise and allspice berries to the insert of a crockpot. Cook on low heat for 6 to 7 hours. When ready to serve, add vodka and stir to combine. Remove cinnamon sticks and spices with a fine mesh sieve. Serve immediately. If you are preparing this for a party, keep the slow cooker on it's lowest heat setting throughout the evening. Serve with cinnamon sticks for an added touch of deliciousness, and class.
*Recipe, photos and video by Meghan Bassett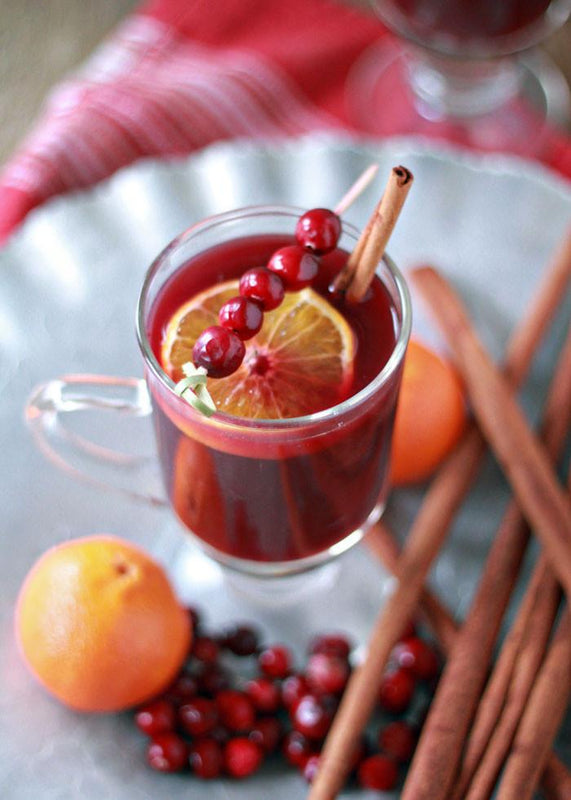 You know that warm feeling when you are enjoying a cocktail? The boozy heat that rises inside of you and makes you feel all cozy and happy from the inside out. You know the one I'm talking about, right? It's the one that makes you grateful for everything in your life as you let the stress of the day wash away in a single sip. Now imagine that happy feeling, but multiply it by about 5,000. That's the feeling I get whenever I sip on a really good warm cocktail, like mulled wine or warm boozy cider. It's like a warm hug for your belly that your entire body can sink into and enjoy. You all know we've been putting our crockpots to work already this month, but we can't forget about one of the most important kinds of recipes. Big batch cocktails... Whether you have a party coming up you need drinks for, or you are simply craving a perfectly balanced, warm cocktail, the cocktails we've rounded up below are the simplest ones around. They pack in the flavor and the warmth, without making you do any work. While it's brewing away in the slow cooker, you can simply sit back and enjoy the season. You'll find some classics in the list below - and even some fun new twists on your favorite nonalcoholic beverages! We absolutely can't stop, won't stop with any of these; and we're pretty dang sure you won't be able to either...
Slow Cooker Spiced Wine - Well Plated
Crock Pot Cranberry Cider - Kleinworth & Co. Slow Cooker Cranberry-Orange Mulled Wine - Kitchen Treaty
Slow Cooker Gingerbread Latte - The Cookie Rookie
Slow Cooker Peppermint Vanilla Lattes - Kitchen Treaty Slow Cooker Maple Pumpkin Spice Lattes - The Yummy Life
Slow Cooker Mulled Wine - The View From Great Island Slow Cooker Winter Rose Sangria - Hungry Girl Por Vida
Mulled Wine - Gimme Some Oven
Hot Caramel Apple Cocktail - Busy Mommy Cheers everyone!