Posts tagged: roll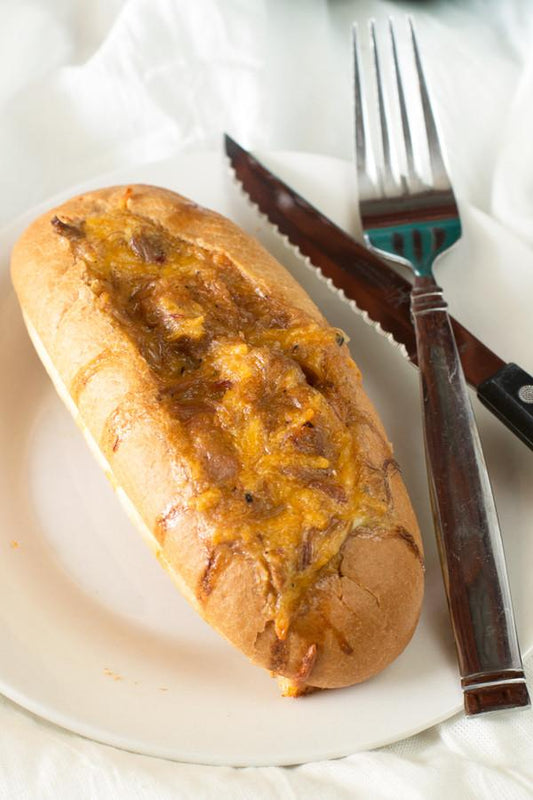 You'll want to get up early for one of these pulled pork egg boats. Egg boats are one of the most hearty and fulfilling breakfasts for me. You get eggs, meat, and carbs that you crave from a hearty breakfast, all in an individually portioned boat of perfection.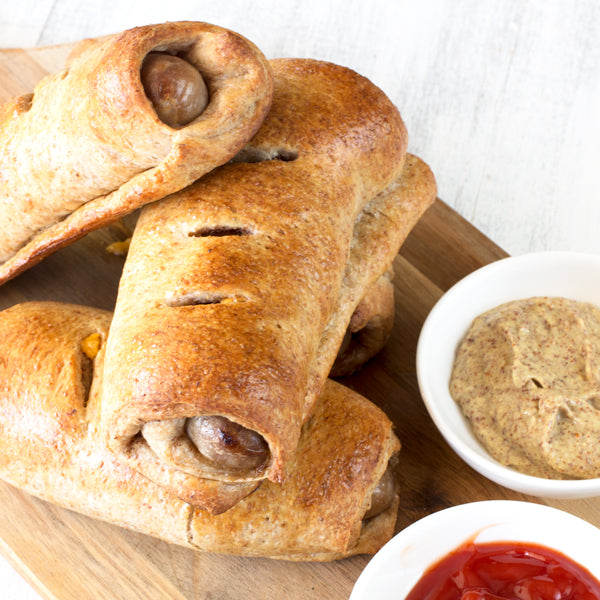 When I ventured to Scotland about a year ago and had my first good sausage in a blanket I was blown away. Such a simple dish packed so much flavor and satisfaction; it seemed too good to be true. I was sure there was some sort of secret Scottish trick to making these wrapped sausages so addictive. Turns out, all you need is some dough, Dijon mustard, cheese and incredible sausage to make the dream come true at home!
I used Pig of the Month's Wine & Swine Sausages here, but you can use any of their sausage selections to make your own variation of this recipe. This is a great weeknight dinner that will satisfy both the kids and the adults! It also makes for a great handheld lunch on the go, so be sure to pin this for those back to school lunches.
INSTRUCTIONS: Preheat oven to 375 degrees. Line a rimmed baking sheet with aluminum foil and spray with non-stick spray (or use a silicone mat). Add the beaten egg and water to a small bowl and whisk briefly to combine. Set aside. Roll out the pizza dough on a clean surface. Cut the pizza dough into 4 rectangles, about 4x5 inches in size. You may need to roll out the dough a bit from its original size to accommodate the squares. Prick each square all over with a fork. Spread 1 Tbsp of Dijon mustard on each piece of dough. Divide the slices of cheese into 2 triangles each and place them on the dough, spread out a little so the cheese doesn't get stuck all in one place.
In a medium skillet over high heat, brown the sausages until a nice medium brown sear forms on both sides, approximately 4 to 5 minutes per side. Remove from heat. When sausages are cool enough to handle, roll each one up in a piece of prepared dough. Spread the seal with a thin brush of egg wash. Place seam side down on the baking sheet and brush the top with egg wash. Cut three slits in the top with a sharp knife to create vents. Bake for approximately 20 minutes until the dough and sausages are cooked through. Serve with dipping sauces such as extra Dijon mustard, ketchup and barbecue sauce.
Shop This Post
Pig of the Month Garlic Sausage Links
Recipe & Photos by Meghan Bassett