Posts tagged: recipe roundup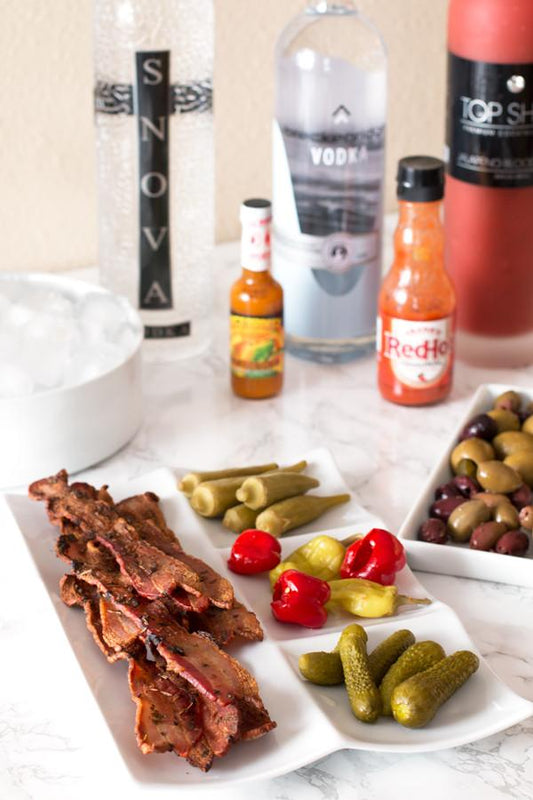 Labor Day weekend is pretty much HERE people. If you haven't been planning your weekend menu, you might be in a complete panic right about now. Maybe you are really on top of it and have the entire weekend planned, gone grocery shopping and are already starting massive prep for an epic weekend of grilling (if this is you, serious props because danggggg). Either way, you're going to need some cocktails to alleviate the stress or to enjoy after all your slaving in the kitchen and over the grill. Let's face it, you know you're going to basically be hammered the entire weekend and you can't survive on vodka tonics for three days. To go along with that massive menu you've got going on, you need some serious drink variety in your grilling lives. Here's the ultimate list of drinks that'll get ya nice and twisted, but don't taste like pure alcohol (we've all grown out of loving that taste since college, right?). There's some fancy AF cocktail, some fruity cocktails, and even a few manly cocktails that the men will gladly kick back with instead of a cold beer. We'll just be kicking back with these as the final long summer weekend rolls by if you need us.
WTF?! Punch - Delish.com DIY Bloody Mary Bar - Sauce + Style (pictured at the beginning of this post!)
The Pineapple Hop - Serious Eats Watermelon Sangria - Delish.com
Mezcal Mary with Roasted Jalapeño and Bacon - Serious Eats Grilled Peach Whiskey Sour - Serious Eats
Cucumber Cooler - Minimalist Baker Grapefruit Mimosas - The Brewer & The Baker Bad Idea - Supergolden Bakes
Lillet Rose Spring Cocktail - Martha Stewart Grilled Citrus Sangria - Sauce + Style
Smoked Bourbon with Candied Bacon - Sauce + Style Boozy Blueberry Lemonade with Lavender - Swooned Thirsty yet? Time to say cheers and guzzle these bad boys down already. Have a happy and safe Labor Day weekend piggy peeps!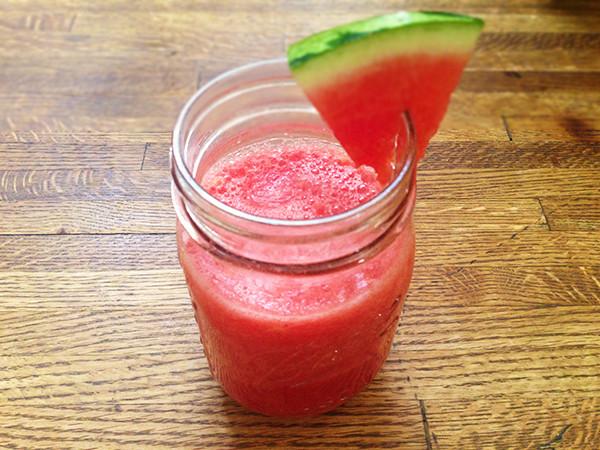 Heyyyyyy there friends! Here at Pig of the Month BBQ, you know we love our boozy breaks, especially when we're tending to those tasty meats on the grill. Those flames get HOT so we need a constant blur of cocktails to keep us cool and refreshed while we are hard at work during those backyard BBQ's. Every summer we look forward to packing our giant cocktail glasses with as much fresh fruit as we possibly can. There's no better time to take advantage of what's in season, and considering how much easier it is to make a cocktail versus baking or cooking with fresh fruit, we're alllllll over it. This week's roundup features the fruitiest cocktails around, perfect for adding to your happy hour lineup or even to just kick back with on a lazy Sunday afternoon. From mango to berries, watermelon to peaches, you get the best of all your fav summer fruits with this giant list of 15 killer cocktails. You might as well try them on so you can become a grill master AND master mixologist this summer. You've got big dreams, and we totally respect that. Stock up on the booze, because you know your friends and family will be knocking down your door the moment you start Snapchatting your mad cocktail skills.
Berry-licious Ice Tea Red Sangria - Culinary Hill Mango Mojito - Sauce + Style
Strawberry Rhubarb Margarita - Sauce + Style Rose Sangria - How Sweet It Is Fresh Fruit Ice Cubes - Sauce + Style
Blueberry Margaritas - Gimme Some Oven Strawberry Mojito Punch - Sauce + Style
Mango Margaritas - Minimalist Baker Watermelon Crush - Sauce + Style
Strawberry Bottomed Pineapple Margaritas - How Sweet It Is Bourbon Peach Basil Smash - Girl in the Little Red Kitchen
Blackberry Pineapple Smash - What's Gaby Cooking Cardamom Berry Smash - Today's Nest
OLYMPUS DIGITAL CAMERA[/caption] Kiwi Caipirinha - Evil Chef Mom Blackberry-Mint Julep - Food & Wine Time to raise that glass, friends. Cheers!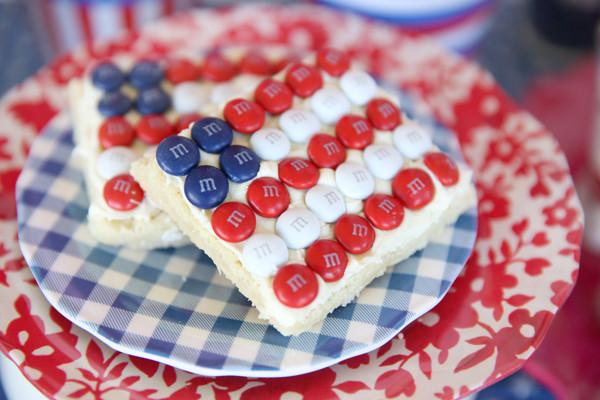 Who's ready for a long weekend? We can't lie, we've been waiting for this holiday weekend for weeeeeeeeks. July 4th is one of our favorite holidays, because it's all about the grill and the BBQ. Seriously, what's more all-American than grilling up some meats with a cold beer, surrounded by all your friends and family?! You know we love to get in the holiday spirit, no matter what holiday it is. That's why we've rounded up our favorite red, white and blue recipes so you can get your Independence Day party on. From snacks to apps, drinks to... well, even more drinks, we've got your holiday celebration covered. Let's face it, you've been procrastinating planning out that backyard BBQ all week long, haven't you? ;) Red, White & Blue Pretzels - Sauce + Style
No-Bake Berry Trifle - Natasha's Kitchen
Red, White & Blue Dipped Rice Krispie Treats - Life Love and Sugar July 4th Sprinkle Cookies - Simply Gloria
Red White and Blue Brownie Pizza - Jo Cooks 4th of July Cake Roll - Taste and Tell Patriotic Pretzel Bark - Melissa's Southern Style Kitchen
Red White & Blue Cake Batter Dip - Sugar & Soul Flag Cookies - Our Best Bites Red White and Blue Deviled Eggs - Created by Diane 4th of July Firecracker Popcorn - See Vanessa Craft
Fireworks Sugar Cookie Cake - Crazy for Crust
Marshmallow Pop Sparklers - Life With the Crust Cut Off 4th of July Fruit Kabobs - The Baby Bumb Diaries Triple Berry Frozen Smoothies - In Katrina's Kitchen
4th of July Firecracker Jell-O Cups - Cincy Shopper Fireworks Pina Colada - Home Sweet Jones
July 4th Layered Drinks - In Katrina's Kitchen
Red White & Blue Sangria - Life's Ambrosia Happy July 4th to our BBQ-lovin' peeps! Be sure to show up what your cooking up on Twitter (tag @iheartbbq) or on Instagram (tag @pigofthemonth)! Down a cold on for us and wave that flag high.
It's that one final long weekend before the holiday season starts kicking in, people. How many of you can even believe it's almost September?! The beginning of summer feels like it was just last week and now… Well the grilling season is coming to an end and we area little broken up about it. Labor Day Weekend is that final big blowout we prepare for the moment July 4th is all wrapped up. It's the last long weekend of the summer and we want to send out summer and the best grilling season yet in the best way possible - with ALL the food and booze. This is the most epic Pig of the Month BBQ recipe round up yet. All your favs from Sauce + Style are below. You'll find cocktails, main grilling favs, grilled sides and even some dishes that won't take up all the precious grill space. With these recipes, you'll be able to keep the festivities going all weekend long. That three-day weekend's got nothing on you because you're about to host the biggest blowout anyone's ever seen! Cocktails Grilled Pineapple Bourbon Smash
Strawberry Daiquiri Popsicles Pina Colada Popsicles Mojito Popsicles
Old-Fashioned Strawberry Rhubarb Margarita Grilled Mains Chipotle Bacon-Wrapped Juicy Lucy Burgers
Grilled Chili Rubbed Flank Steak Spicy Dry Rub Ribs Sweet Chile and Orange Ribs
Bacon Jam Burgers Craft Beer Can Chicken Gourmet Hot Dogs
Grilled Sides Mexican Street Corn Lemon Pepper Bacon Wrapped Shrimp Skewers
Fan Faves (no grill necessary!) Sriracha Bacon Wrapped Stuffed Jalapeños  Sriracha Lime Baked Chicken Wings
Pull Apart Bacon Garlic Cheese Bread Bacon Jam Tartlets
Spicy Homemade Potato Chips 1, 2, 3, 4 Pulled Pork Crescent Rolls Want to skip the hassle of cooking? We've got ya covered there too! Just head over to Pig of the Month BBQ to order everything you need. You have until August 30th to get in on the action. Hurry up and order to get it in time for your Labor Day celebrations!