Posts tagged: poultry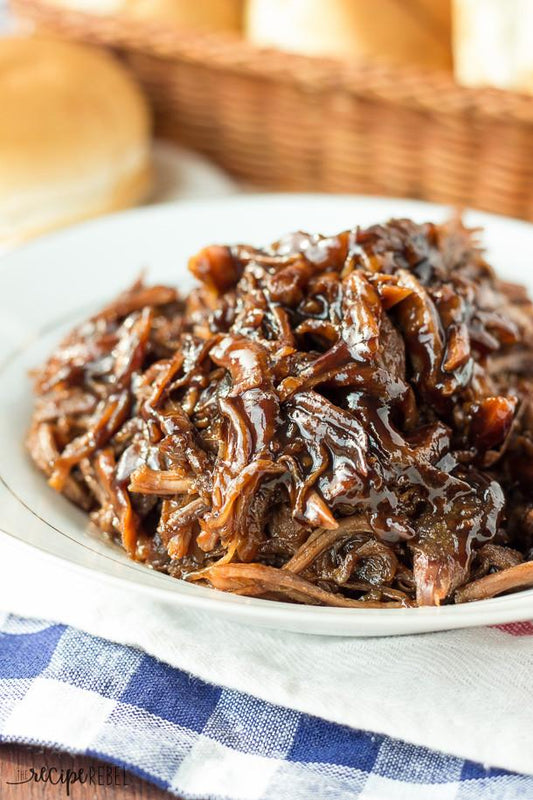 We're officially deep into crockpot season and it just so happens to be party season too! With all the football parties, holiday parties and dropping temperatures, we want to make our lives easier. That's why we're sharing these 13 best crockpot meats to whip up for a party. Now we don't know about you, but we don't love the idea of slaving in the kitchen all day and night long. While we love our cooking, when we are in party mode, we want to be part of the action wherever it's happening! This makes crockpot recipes so crucial to our party survival. Making a tender, delicious crockpot meat recipe means you can kick back, relax and even enjoy all that food you worked so hard on. With the main meat out of the way, you can turn any party into a self-serve array of deliciousness. From a taco bar to a brisket sandwich bar, pulled pork slider bar to wings and ribs, just set out the fixings and watch everyone's bellies get full. You can't go wrong with any of the recipes on this list, so the possibilities are endless!
Crockpot Salsa Verde Chicken - Diethood
Honey Balsamic Pulled Pork - The Recipe Rebel Hard Cider Pulled Pork - Flavor the Moments
Slow Cooker Chipotle BBQ Ribs - Mariah's Please Plates Easy Crockpot Sloppy Joe - Petite Allergy Treats
Crockpot Pork Carnitas - Live Well Bake Often BBQ Pulled Chicken Sliders - My Kitchen Craze
Easy Slow Cooker Pork Roast with Hoison-Blackberry Sauce - Floating Kitchen
Slow Cooker Soy and Lime Chicken Wings - Spoonful of Flavor
Slow Cooker Sweet and Spicy Pork Shoulder - How Sweet It Is Crockpot Root Beer Pulled Pork - Sauce + Style
Slow Cooker Texas Smoked Brisket - Sauce + Style
Slow Cooker Beer & Mustard Pulled Pork - Sauce + Style Just don't forget to drop us an invite to the big party, mmkay?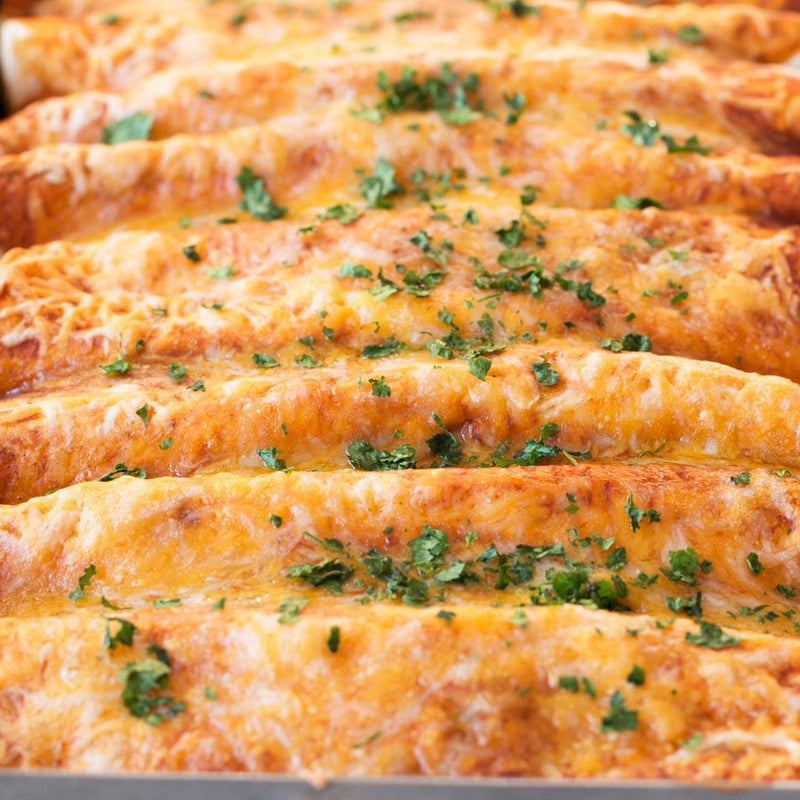 You know when you discover one of the best combinations ever? Because I just did. It's called the happy little crossing place between Mexican and BBQ....
I can't lie; it's freaking magical!
The cheesy, ooey gooey normal enchiladas recipe is made oh-so much better with the addition of BBQ sauce and the best ever Pig of the Month BBQ pulled chicken. It's a little spicy, a little sweet and totally tangy, making every bite the most dreamy thing to hit your taste buds since a slice o' crispy bacon.  If your tummy isn't rumbling at the sound of that, there's honestly something wrong with you...
Get down to Chow Town!
Serves 4 to 6 INSTRUCTIONS Preheat oven to 350 degrees. Grease a 9x13-inch baking dish. Add vegetable oil to a medium skillet and heat over medium-high heat. Add onion and cook until tender, approximately 3 minutes. Add chicken and chiles. Season with salt and pepper and cook until warm. Keep warm over low heat. Whisk together enchilada sauce and BBQ sauce in a small bowl. Set aside. Assemble the enchiladas by laying out the tortillas one at a time on a clean work surface. Spoon on 2 Tbsp of the enchilada BBQ sauce, spreading it out to coat the entire tortilla. Add 2 Tbsp of the chicken mixture down the center of the tortilla, then sprinkle with cheese. Roll up tightly and place in baking dish. Repeat with remaining tortillas. Spread remaining sauce over the top of the enchiladas. Top with remaining cheese. Bake for 20 minutes. Garnish with chopped cilantro and serve immediately.
Shop This Post
Pig of the Month BBQ Pulled Chicken  
*Recipe & photos by Meghan Bassett