Posts tagged: picnic recipe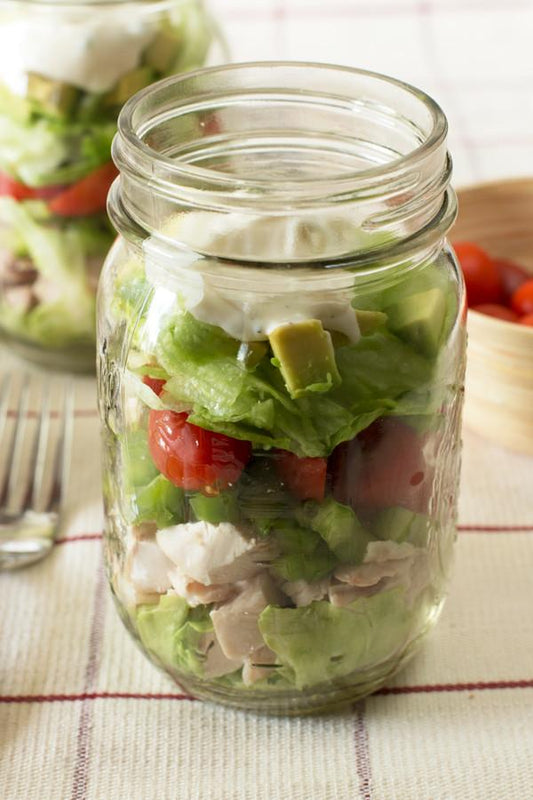 Have you started with the picnic festivities yet? Because I sure have! It's so wonderful to be outside with friends and family, enjoying the sun and some really good food. I will take any excuse I can get to go on a picnic, even if it's a quick one on my lunch hour. Just get me outside!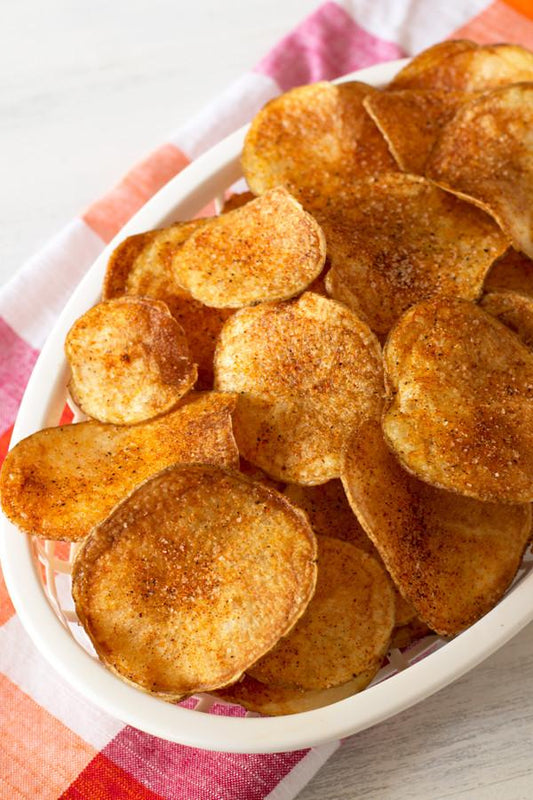 Summer is here and that means it is picnic season! No picnic would be complete without a crunchy handful of potato chips. For your next picnic, ditch those boring ol' bagged potato chips and fry up some of your own spicy homemade potato chips!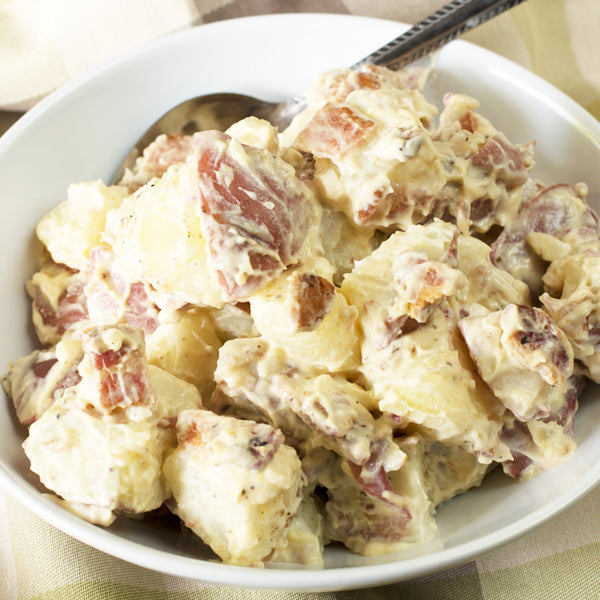 I've got a creamy, dreamy pile of bacon-packed potato salad for you today!
Before I go any further, tell me you've tasted the Pig of the Month Garden Herb bacon. If you haven't, I demand that you immediately order some RIGHT NOW. This just so happens to be one of my favorite flavors of bacon for summer cooking. It's the perfect balance of herbs and savory bacon in every bite.
And it just so happens to be the star ingredient of this garden herb bacon potato salad! The fresh herbs and bacon really come through in this super simple potato salad, making it a perfect side dish for your picnics and barbeques. The flavors are fresh and savory with a slight tang from the mustard and vinegar, making it a cooling salad to pair against a massive deli sandwich or a good ol' burger.
Happy picnicking!
INSTRUCTIONS Fill a large pot with water and season with 1 Tbsp salt. Bring to a boil over high heat and add the cubed potatoes. Cook potatoes until fork tender (approximately 10-15 minutes). Drain potatoes and add to a large serving bowl. Allow to cool completely. Add mayonnaise, onion, white wine vinegar, mustard, garlic, salt and pepper. Stir until all the potatoes have been evenly coated with the mayonnaise and spices. Cover and refrigerate for at least 2-3 hours before serving.
Shop This Post
Pig of the Month Garden Herb Bacon
Recipe & Photos by Meghan Bassett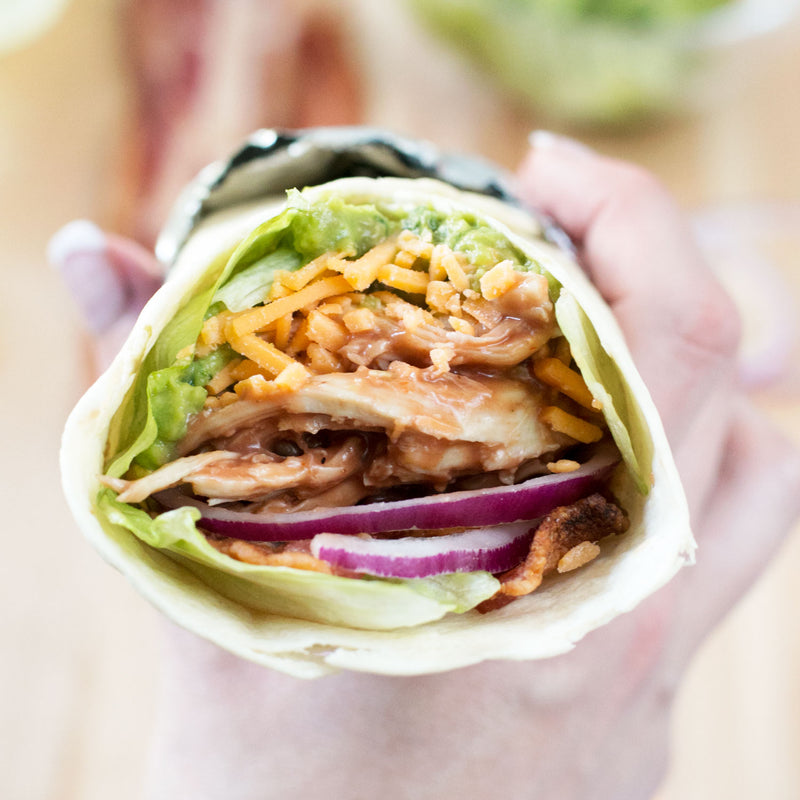 BBQ Chicken & Bacon Guacamole Wraps are here to make all your secret lunch dreams come true... I don't know about you all, but I get SO bored with eating salad and turkey club sandwiches for lunch every day. I can get into a serious rut when it comes to lunch. With all the work piling up, I never have time to really think about what I am eating unless I plan it out ahead of time.
Planning ahead is not necessarily my strong suit. As much as I would love to craft a gorgeous lunch every day, I need something that's ready to just dive into on the spot when my stomach starts rumbling. That's why this wrap is SO perfect. It's easy to make ahead of time (heck, you could even make it the night before) and it'll disappear in about 2.5 seconds. Surprised?
It's stuffed with BBQ-sauced chicken, guacamole and BACON so I'm not sure why you would be! It's better than any sandwich you'll ever grab at that sad little shop on the corner. Plus it even has some lettuce in there to make you feel even healthier as you wipe the BBQ sauce from your chin.
INSTRUCTIONS: In a medium bowl, stir together chicken, BBQ sauce and ranch dressing. Set aside. Microwave tortillas for 30 seconds to make them pliable.
To build the wraps, lay down a layer of lettuce and top with three strips of bacon in the center of each tortilla. Divide the red onion evenly between the two, then chicken, then cheddar cheese and finally guacamole.
Wrap tightly in foil and serve immediately or bring it with you for a delicious work lunch or picnic!
Shop This Post
Pig of the Month BBQ Applewood Smoked Maple Bacon
Pig of the Month BBQ Hand Pulled Chicken
*Recipe & photos by Meghan Bassett