Posts tagged: Nutella French toast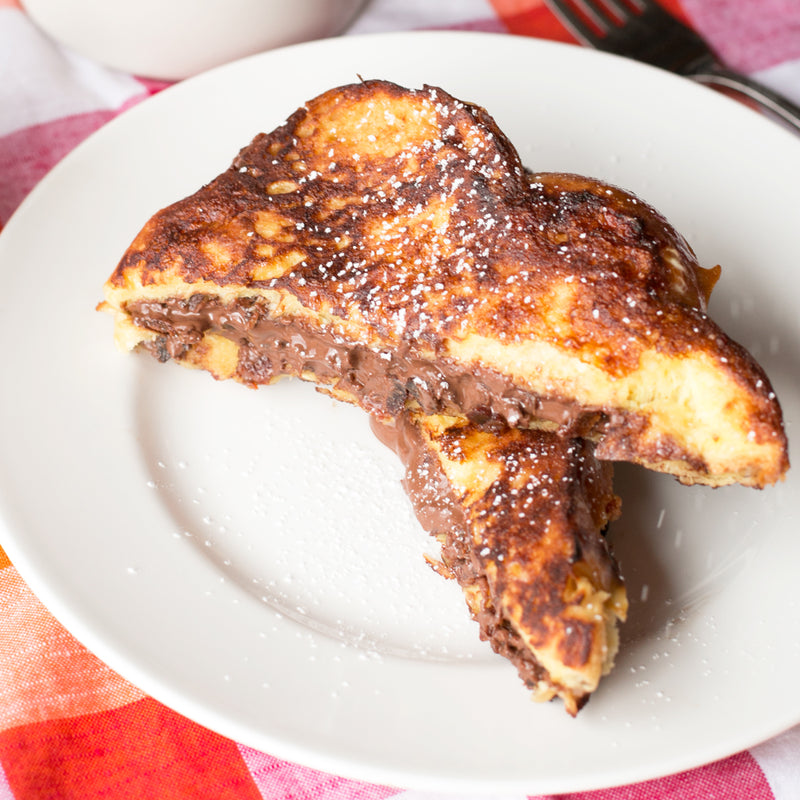 You guys.... It's time to find out what the BEST breakfast is EVER. Bacon-Stuffed Nutella French Toast... You will never believe the lusciousness that awaits you with every bite of this over-the-top French toast. The combination of bacon and Nutella is just about the best combination I've ever tasted. Just like chocolate-covered bacon, Nutella is an even better pairing for bacon.
This is the kind of breakfast that you serve when you are having a rough week or, especially, when you are trying to impress all those friends and family members. People will be swooning, they will be sighing, they will be melting in their seats when they take that first bite.
Or you can just hoard all of it to yourself and you don't have to worry at all about sharing. I totally support this decision, by the way. Just in case you were wondering.
INSTRUCTIONS: In a shallow bowl, whisk together eggs and milk. Spread four slices of the bread equally with Nutella. Sprinkle each with bacon. Top with the other slices of bread to form a Nutella sandwich. In a medium skillet, melt 1 Tbsp of butter. Dip both sides of one sandwich into the egg and milk mixture and place in the hot skillet. Cook for about 4 minutes per side, until golden brown on both sides. Repeat with remaining sandwiches. Cut each in half and serve. Shop This Post Pig of the Month BBQ Applewood Smoked Bacon
*Recipe & photos by Meghan Bassett