Posts tagged: mayonnaise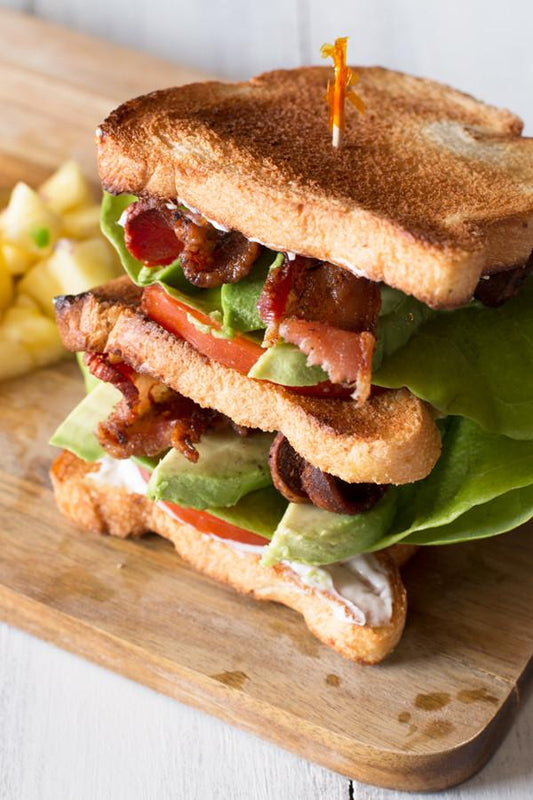 Who doesn't love a fun new twist on a classic sandwich? This the king of all sandwiches because of it's double-decker thickness and classic flavors, with the additional Jamaican Jerk seasoned bacon – holy YUM! Throw in a little mango pineapple salsa on the side and I am ready for a dip in Caribbean waters after I polish this bad boy off.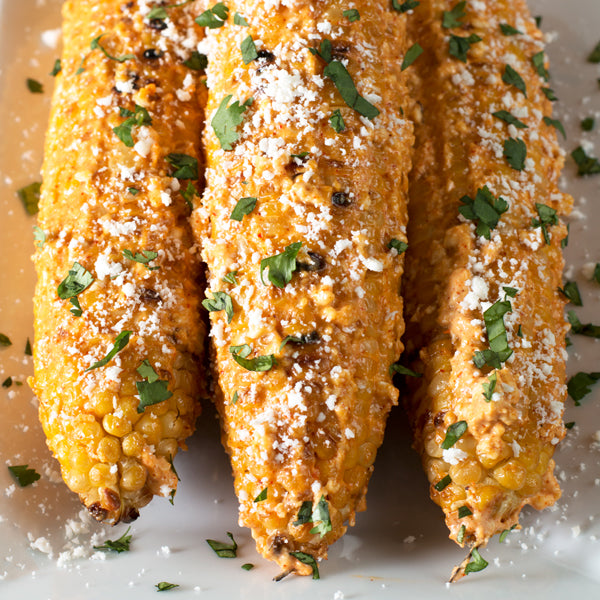 Need a new, spicy twist on traditional grilled corn on the cob this summer? This Mexican street corn is a simple way to spice up plain ol' corn. The spread is tangy with just the right amount of spice to brighten up the smoky grilled corn. You won't be able to stop with just once cob!
Sprinkle on extra cheese, lime juice, fresh cilantro and chili powder for even more of a flavor punch in the mouth. You'll be surprised how such a simple recipe can completely transform one of your favorite summer grilled veggies.
Heat up your grill and oil the racks. Set corn cobs on the grills, rotating throughout the cooking until done, approximately 8 to 10 minutes.
In a small bowl combine the mayonnaise, sour cream, spices, lime juice and cheese.
When the corn is cooked, remove from the grill and slather each corn cob generously with the spread you created. Serve immediately with extra cheese, cilantro, chili powder and lime wedges.