Posts tagged: marshmallows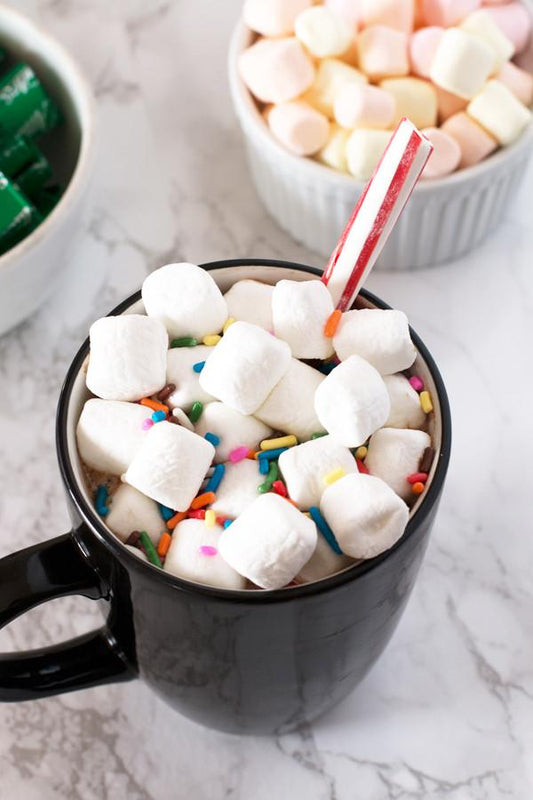 Nothing screams the holidays to me more than a huge glass of hot chocolate. Of course you can't forget the marshmallows. And a side of cookies too. :) I love hosting a hot chocolate bar around the holidays.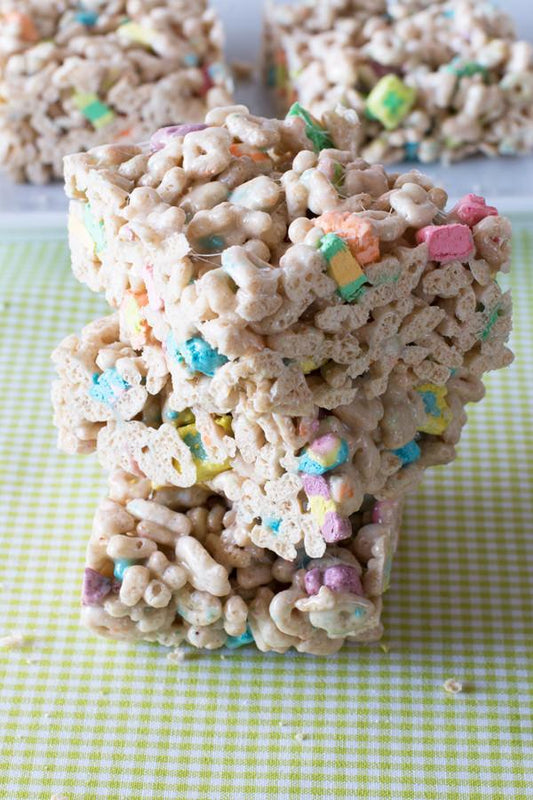 St. Patrick's Day is only one week away… Are you ready to start celebrating? These Lucky Charms marshmallow treats are the perfect way to get in the festive Irish mood! Lucky Charms used to be my favorite cereal growing up and I would always pick out just the marshmallows. Now I have discovered the ultimate solution and no longer feel the need to pick out those marshmallows! The answer was so obvious – add 
more
 marshmallow deliciousness to the mix!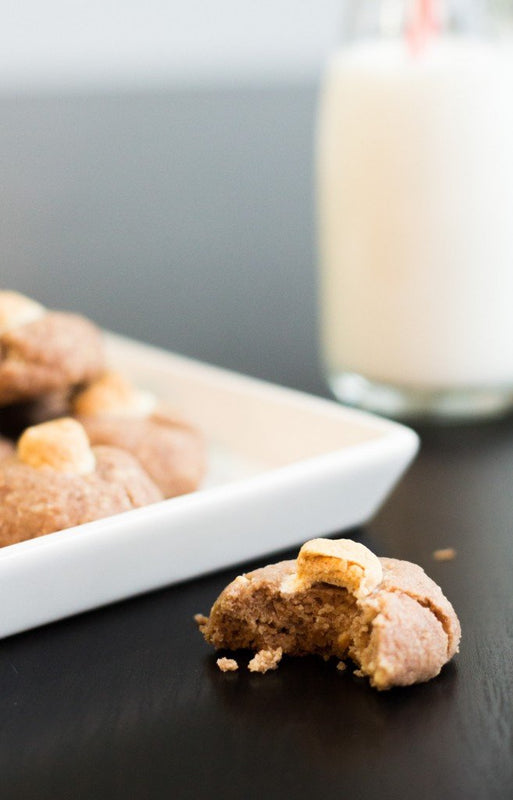 Let's agree that December, is a month to treat ourselves with nice homemade sweets. There is no better way to say thank you than by giving a little box of cookies prepared with love in your kitchen.
Get your apron on and choose a recipe!
You can easily gift them, carefully sealed in a container. Even though they probably won't last too long, just know that you can store them up to one week in an airtight container. But who am I kidding, the cookies weren't even cooled, and half of the batch was already gone. I had to hide a few to be able to share these cuties with you! 
I know the statement "My diet starts next week." very well, I say it month after month. If that's the case for you, you might want to consider this quinoa salad. If not, here are some tasty recipes for you.
If you are baking for a nut-free environment or want to stay classic, you can't go wrong with those shortbread cookies. The warmth of the sugary-buttery mix will make you eat them by the handful.
Classic Shortbread cookies
(Yield 15-20)
Ingredients: -
1 cup of butter, diced 
1/2 a cup of sugar 
1 cup of flour, sifted
Vanilla, optional
Preparation:  - Preheat oven to 370 degrees F. In a bowl, mix the butter, sugar, and flour until it holds together. Refrigerate 15-20 min. Roll the dough out half an inch thick. Using a cookie cutter, make squares. Repeat until finished. On a baking sheet, place the shaped cookies. Bake 25 minutes. 
Is it cold outside? Are you are in a hot chocolate and marshmallows kind of mood? No problem, we got you covered with those oh so addictive almond-chocolate shortbread bites. Don't try to control yourself in front of those, you can't. They are a buttery treat with the perfect balance of chocolate and almond, plus a sweet touch of marshmallow. Irresistible.
'Hot chocolate cookie', almond-chocolate and marshmallow
(Yield 15)
Ingredients: -
1 cup of flour
1/2 a cup of almond ground 
1/4 a cup of sugar 
A pinch of salt 
2 tablespoon of cocoa powder
1 cup of soft butter, diced 
1 egg yolk, medium size
Preparation: - Preheat oven to 325 F. In a bowl, put the flour, ground almond, sugar, salt and cocoa powder. Mixing well, add in the butter, it will be crumbly. Add the egg yolk and continue to mix. Roll into balls and place on cookie sheet. Bake for 20 minutes.
If you want to add a little European twist, with a world-flavored cookie, you'll impress your friends with your pronunciation of Maaantecaos, if you make these delicious cookies! You'll be the Christmas star of the evening... not the one on the tree! You'll love that little orange flavor... Close your eyes, you could be on the street of a little town in Andalucia, where Orange trees make the shadows on the sidewalk...
Spanish Mantecaos (Yield 15)
Ingredients: -
1 and 1/2 half cups of flour 
1/2 cup of sugar 
100ml of oil 
2 teaspoons of orange blossom water
1/2 teaspoon of cinnamon
Preparation: - Preheat oven to 370 degrees F. In a bowl, put the flour and the sugar. Mix. Pour the oil and the orange water. Mix well until it holds together. Make little balls of 1.5 inches diameters. Bake 25 minutes or until golden. Decorate with icing sugar and sprinkle with cinnamon on top.
Written and photographed by Melanie from Bon Appét'Eat.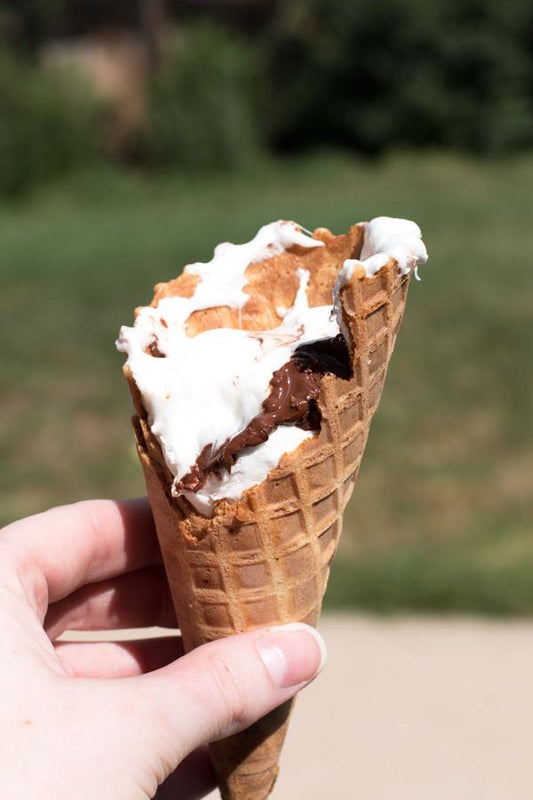 Boy, do I love s'mores… Nothing screams campfire and summer quite like melted, gooey s'mores! Of course, regular ol' s'mores can get a little boring. That's why I am currently loving these campfire s'mores cones! Instead of being limited to the chocolate bar for your s'mores, you can experiment with all the different flavors of chocolate chips (and even non-chocolate chips such as Reese's and butterscotch!).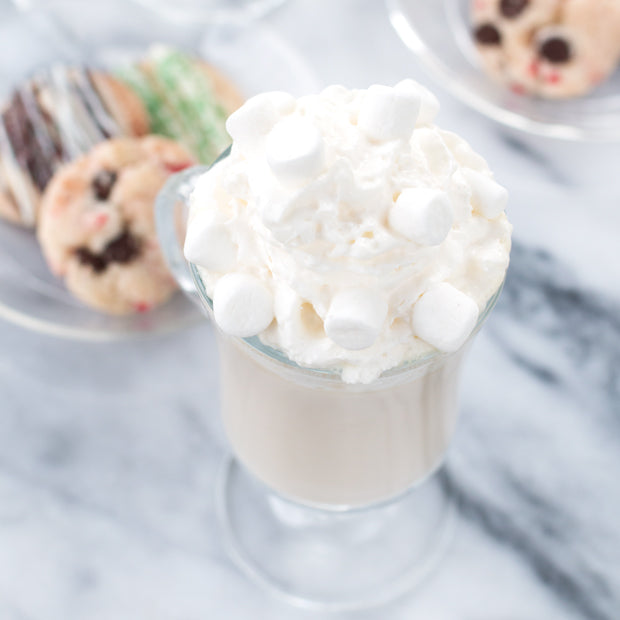 It's beginning to look a lot like winter! The temperatures are dropping, the snow is starting to fall, and it's about time to start snuggling up under blankets next to a roaring fire every night. Nothing goes better with a snuggly night in than a giant mug of warm hot chocolate, spiked with a little booze of course. :)
This Boozy White Hot Chocolate is a fun way to shake up your usual hot chocolate routine, featuring indulgent white chocolate and spiced rum for just the right touch of much-needed extra warmth.
Holiday movie marathon? Oh yea, this'll do the trick better than that tired ol' egg nog.
INSTRUCTIONS In a medium saucepan over medium heat, combine milk, chocolate chips and vanilla. Stirring constantly, heat the mixture until the chocolate is melted and the mixture begins to simmer, approximately 10 to 15 minutes. Remove from heat and stir in rum. Divide evenly between two large mugs and serve with marshmallows and whipped cream.
Recipe & Photos by Meghan Bassett
I've got the big wowza side dish for your Thanksgiving feast this year. I LOVE sweet potato casserole topped with mini marshmallows. However I always feel like there's never enough sweet potato to go around. It gets overwhelmed by the mini marshmallows and you miss out on that delish sweet potato taste.
So I decided, why not make things easier and individually portioned this year? You get more sweet potato deliciousness AND it's so much easier than putting together a casserole. All you have to do is bake up some sweet potatoes and top them with an AMAZING sauce filled with butter and sugar and spices. Not to mention mini marshmallows and BACON.
The savory sweet combo in these potatoes will have everyone going crazy at your Thanksgiving table. Everyone from the kiddos to the adults will swoon for it, and it makes the easiest and best side for all that turkey that you plan to inhale. Not to mention the leftovers are completely bomb diggity and you are going to want to set one (or two) aside to indulge in the weekend after Thanksgiving.
Happy turkey day folks!
[vimeo 191064381 w=640 h=360]
Fully Loaded Bacon Sweet Potatoes from Pig of the Month BBQ on Vimeo.
INSTRUCTIONS: Preheat oven to 425 degrees. Bake potatoes on a foil-lined rimmed baking sheet for 45 minutes to one hour, until tender. Remove from oven and make a slice in the center, leaving approximately a 1/2-inch on either end. In a small bowl, whisk together unsalted butter, brown sugar, ground cinnamon, ground cloves, ground nutmeg and vanilla. Spoon in the melted butter mixture into each sweet potato, distributing evenly. Add bacon evenly between the four potatoes. Top each with mini marshmallows. Broil for 1 to 2 minutes, until the marshmallows are toasted on top. Remove from oven and serve.
Shop This Post:
Pig of the Month BBQ Applewood Smoked Bacon  
*Recipe, photos and video by Meghan Bassett