Posts tagged: lemon drink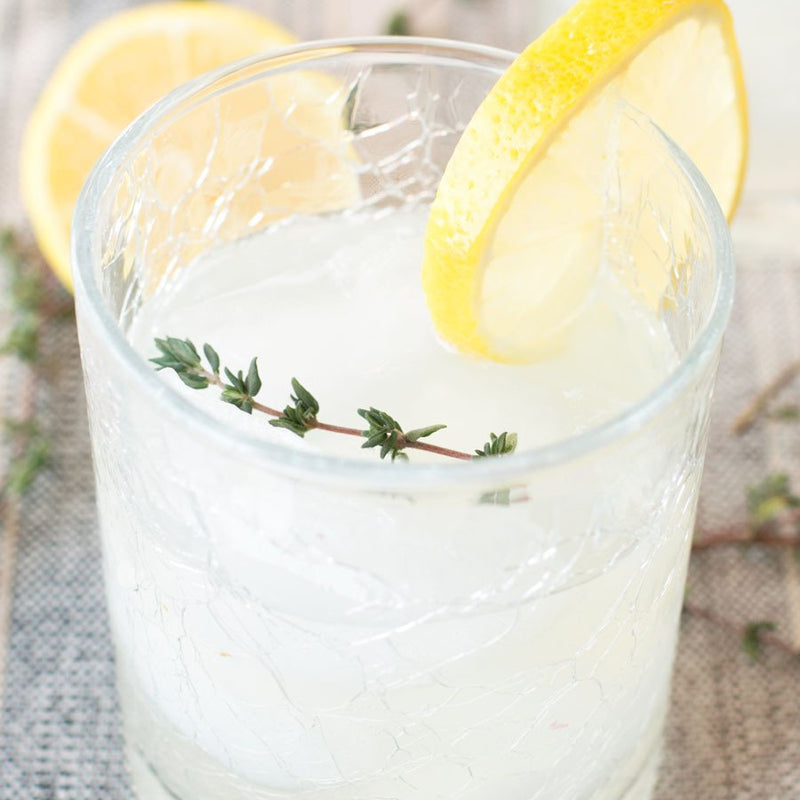 It's getting pretty darn chilly outside and personally, I love brightening up my cocktail hour with something light and acidic in the dead of winter. It's like adding a little ray of sunshine to every dreary cold day! Instead of a heavy lemon drop martini or other rich and sweet cocktail, The Detox Cocktail is perfect to brighten up a snowy day AND won't be too bad for that waistline.
That's right, this is a HEALTHY cocktail. I'll pause while you pick your jaws up off the floor... This cocktail has healthy, clean ingredients so you don't have to feel guilty after indulging in a few! Plus there's some apple cider vinegar in there (TRUST ME, it's delicious ok?) which we all know holds magical properties to help your digestion. So if you're feeling a little out of whack or off balance with trying (and failing) to keep with a diet... Just sit back and sip on The Detox Cocktail and feel pretty darn good about your new healthy habit.
Cheers!
INSTRUCTIONS: In a small saucepan, bring vinegar, honey and lemon juice to a boil with thyme sprig. Remove from heat and steep for 5 minutes. Remove thyme sprig. Add honey mixture to a shaker filled with ice. Add vodka and shake well. Strain into rocks glass filled with ice. Top with tonic water. Garnish with lemon wheel and sprig of thyme.
*Recipe and photos by Meghan Bassett