Posts tagged: IPA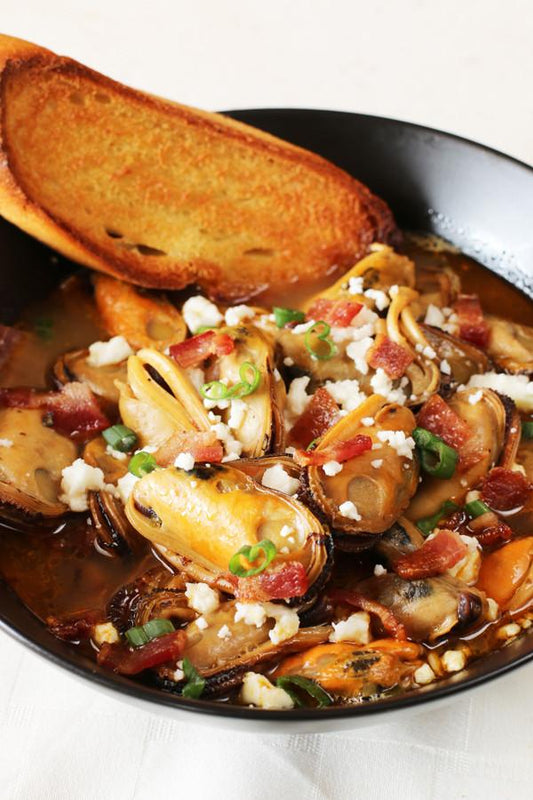 The only things that can make mussels better are beer, bacon, and smoke. Isn't it nice when it all comes together for you in one big bowl of smoky, spicy flavors? I love eating mussels for dinner during the week because it's packed with protein and comes together so quickly. The new smoked mussels from Pig of the Month make it even easier for you because they eliminate the need for soaking and cleaning the little guys!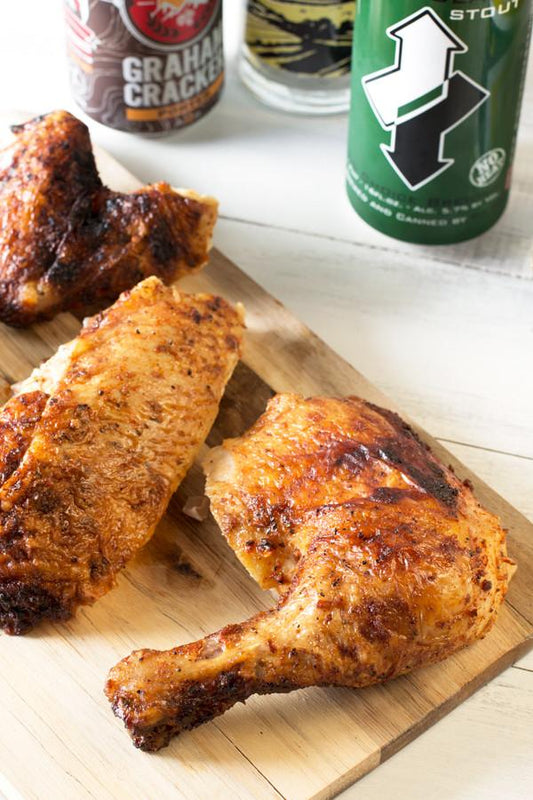 How do you kick beer can chicken up a notch? Swap out that Budweiser for a specialty craft beer! When you get tired of burgers, hot dogs and ribs (or in addition to all those burgers, dogs and ribs!), a roasted chicken on the grill is a great way to shake things up at your yearly barbecues. Remember Memorial Day is just around the corner! This is the perfect way to celebrate.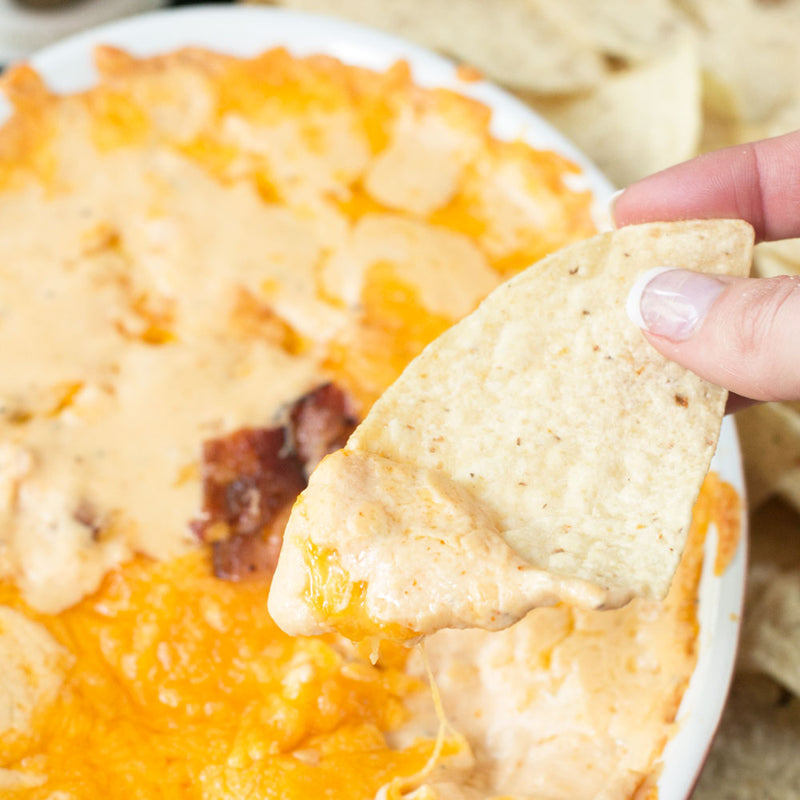 When beer, bacon and cheese come together, it's a beautiful thing. It's an even more beautiful thing when it's all baked up into a gooey dip like the one you see right here. I don't know of anyone who could resist diving into this dish headfirst. I mean, it's bacon and cheese so it's a given that everyone will be obsessed with it.
But it's the beer that really makes this dip insanely delicious. The hoppy IPA gives the dish a little bite of beer flavor that pairs so perfectly with all that crispy bacon and massive amounts of cheese. The result is a dip that needs to be busted out on the regular, especially during tailgating season. As you gather around the TV to watch your favorite team bring home the win, this cheesy mess of goodness will make the win that much sweeter (or cheesier....). Beer and beer always go hand in hand. Don't try to argue with that logic, because you'll lose.
Load up those chips and get to eating, piggy fans!
[vimeo 181794693 w=640 h=360]
Bacon & Beer Cheese Dip from Pig of the Month BBQ on Vimeo.
INSTRUCTIONS: Preheat oven to 350 degrees. In a medium saucepan over medium high heat, melt butter. Add onion and cook down til tender, approximately 3 minutes. Whisk in mustard, then pour in beer. Stir and bring to a boil for 5 minutes. Whisk in cream cheese and reduce heat to medium. Whisk until the cheese is melted. Remove from heat and add monterey jack cheese and 3/4 of the cheddar cheese. Stir until cheese is melted. Add spices and 3/4 of the bacon, stirring to combine. Pour cheese dip into a baking dish. Top with remaining cheese and bacon. Bake for 20 to 25 minutes.
Shop This Post
Pig of the Month Applewood Smoked Maple Bacon  
*Recipe, photos and video by Meghan Bassett