Posts tagged: happy hour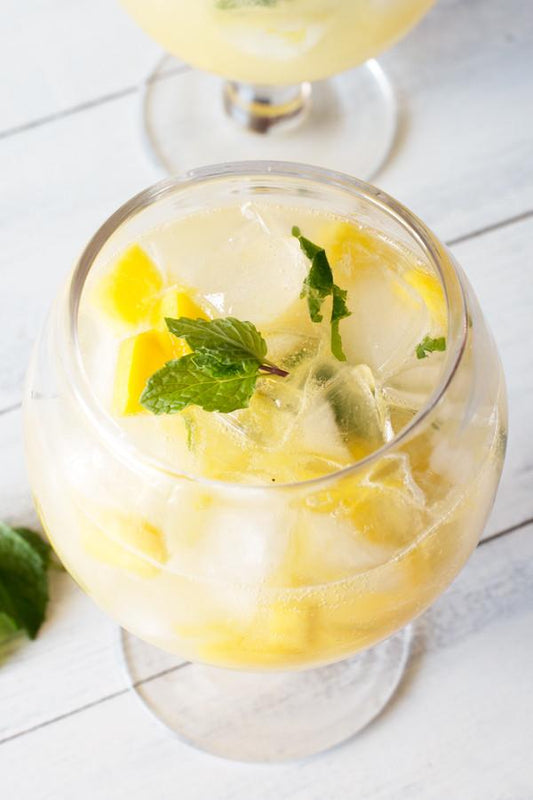 The sun is out, the weather is warm and it's officially the start to a great spring season. I love breaking out the bright, refreshing cocktails as soon as the weather gets warm. After feeling like I've been living in a cave, hibernating from the bitter cold temperatures, this mango mojito is a breath of fresh air. The mango and mint work together so well, giving you just the right balance of sweet and refreshing flavors.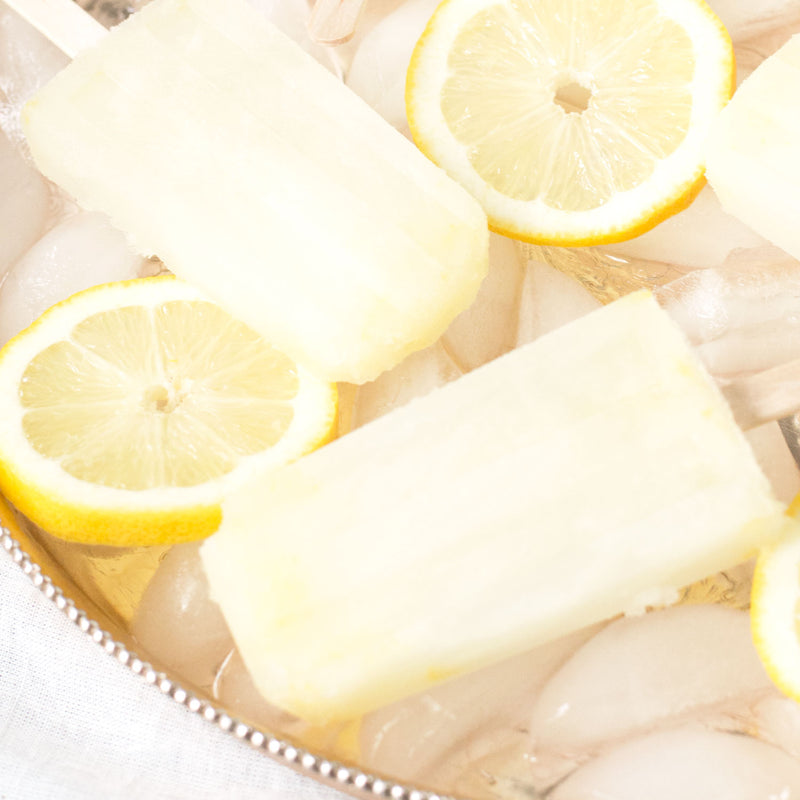 It's finally here! The final long weekend before the holidays kick in. The final long weekend of the summer. It's time to bust out all the indulgent crazy recipes you can because the holiday weight gain officially starts NOW. This summer is going to be one of the last really hot ones we get as we dig deeper into September, so I'm using that as an excuse to indulge in ALL the Vodka Lemonade Popsicles.
You know y'all will be day drinking all day, erry day, for the next three days anyway, so why not enjoy the booze with a side of dessert? These boozy popsicles are all that you need for the entire weekend. You can keep cool with the frozen lemonade, and no one will ask a question as you stroll through the parks with your boozy treat!
Not that I would encourage such reckless behavior or anything....
Holiday weekends are meant for having fun, aren't they? Come on people, there's only so much time you can be silly in the summer sun before it's gone. Not to mention, these treats are going to be perfect for those scorcher tailgating days! Trust me when I say these will be a hit with EVERYONE.
Happy Labor Day piggy peeps!
[vimeo 180320697 w=640 h=360]
Vodka Lemonade Popsicles from Pig of the Month BBQ on Vimeo.
INSTRUCTIONS: Whisk together all ingredients in a large bowl until the sugar is combined. Pour into 8 popsicle molds and freeze 2 hours. Insert popsicle sticks and freeze an additional 8 hours until firm.
*Recipe, photos and video by Meghan Bassett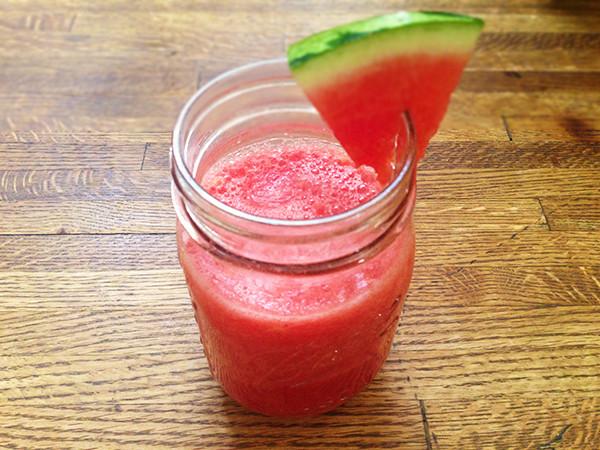 Heyyyyyy there friends! Here at Pig of the Month BBQ, you know we love our boozy breaks, especially when we're tending to those tasty meats on the grill. Those flames get HOT so we need a constant blur of cocktails to keep us cool and refreshed while we are hard at work during those backyard BBQ's. Every summer we look forward to packing our giant cocktail glasses with as much fresh fruit as we possibly can. There's no better time to take advantage of what's in season, and considering how much easier it is to make a cocktail versus baking or cooking with fresh fruit, we're alllllll over it. This week's roundup features the fruitiest cocktails around, perfect for adding to your happy hour lineup or even to just kick back with on a lazy Sunday afternoon. From mango to berries, watermelon to peaches, you get the best of all your fav summer fruits with this giant list of 15 killer cocktails. You might as well try them on so you can become a grill master AND master mixologist this summer. You've got big dreams, and we totally respect that. Stock up on the booze, because you know your friends and family will be knocking down your door the moment you start Snapchatting your mad cocktail skills.
Berry-licious Ice Tea Red Sangria - Culinary Hill Mango Mojito - Sauce + Style
Strawberry Rhubarb Margarita - Sauce + Style Rose Sangria - How Sweet It Is Fresh Fruit Ice Cubes - Sauce + Style
Blueberry Margaritas - Gimme Some Oven Strawberry Mojito Punch - Sauce + Style
Mango Margaritas - Minimalist Baker Watermelon Crush - Sauce + Style
Strawberry Bottomed Pineapple Margaritas - How Sweet It Is Bourbon Peach Basil Smash - Girl in the Little Red Kitchen
Blackberry Pineapple Smash - What's Gaby Cooking Cardamom Berry Smash - Today's Nest
OLYMPUS DIGITAL CAMERA[/caption] Kiwi Caipirinha - Evil Chef Mom Blackberry-Mint Julep - Food & Wine Time to raise that glass, friends. Cheers!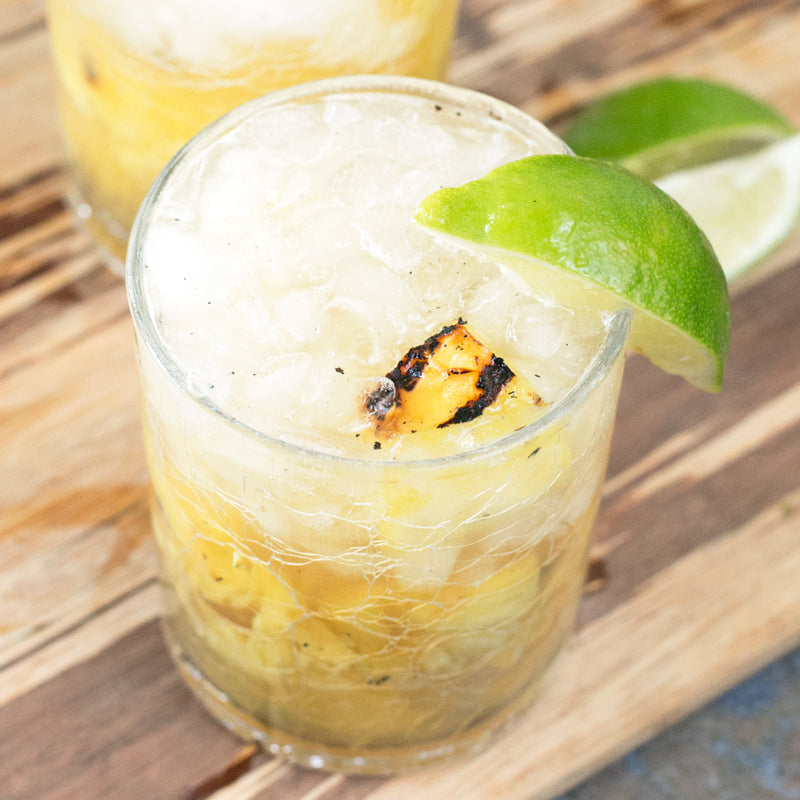 You all know we LOVE to get our grill on in the summer. There's only a few precious month's of grilling and boozing to make the most of before the cold weather sets in. As much as we still love those fall months (can you say 'tailgating heaven'?), we kind of wish we could grill all year round.
So when those warm temps hit, it's all about grilling all the things. We grill our meats, our veggies, our desserts and now, even our cocktails. Grilled pineapple is already one of our fav summer treats, so why not throw it in with some bourbon so you have something delicious to sip on while you're working hard over that hot grill? There's no reason not to, obviously.
These bourbon smash cocktails are packed with grilled pineapple so they are almost like a sangria with all that chunky fruit in there. Of course, instead of wine there's a ton o' bourbon - right up our alley for cocktail hour. Keeping those summer vibes going and working our grills as hard as possible is all we BBQ-loving peeps know how to do, after all. Cheers to the summer!
INSTRUCTIONS: In the bottom of a double old fashioned glass, muddle grilled pineapple with lime juice.
Pour in bourbon and stir. Fill glass with crushed ice and top with soda water. Stir once more to combine. Serve.
Recipe & photos by Meghan Bassett