Posts tagged: grilling recipes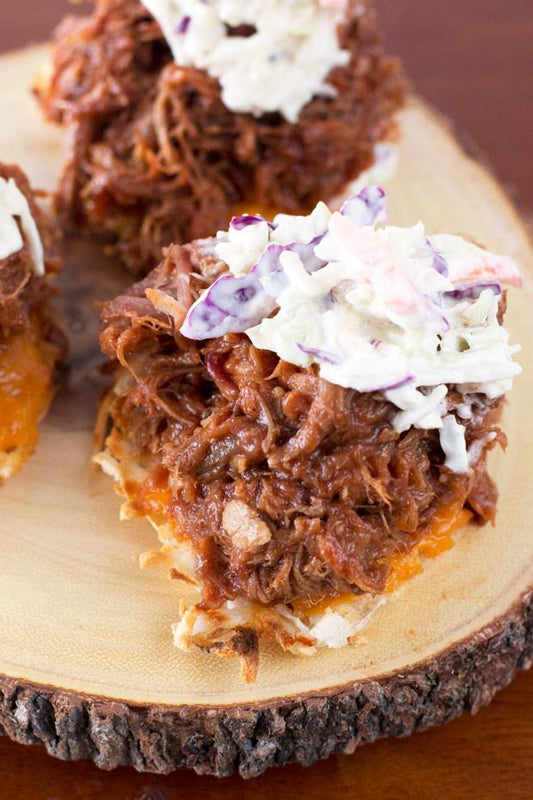 I can hardly believe that summer is almost over. Before you know it, Labor Day will have come and gone, the pumpkin spice lattes will be EVERYWHERE, and you'll be missing those long lazy summer afternoons of grilling so hard. I don't know about you, but I am packing in as much summer celebration as I can right about now. My weekends are all about party-hoppin' and backyard BBQ'ing. Of course, being the food-obsessed lady I am, I've got to bring the good stuff when I roll up to a party I'm not hosting. Now is the time to bust out those summer appetizers you have been meaning to make all summer long. You only live once right? Eat that extra slice of bacon. Stuff that sandwich with an extra slice of cheese. Get down on those summer flavors like there's no tomorrow, because soon tomorrow will be bringing that snowstorm that you've been dreading. I've rounded up some of my personal favorite summer appetizers below that are serious crowd-pleasers. These appetizer recipes are so bomb dot com, peeps! For real, I can promise you that you will never be heading home with leftovers.
Black Bean Jalapeño Poppers - Oh My Veggies Open-Faced Pulled Pork Sliders - Sauce + Style
Super-Size Bruschetta - Delish 5-Ingredient Garlic and Herb Cheese Bombs - Spoon University
Hawaiian BBQ Sliders - Nosh and Nourish Bacon-Wrapped Dates with Goat Cheese and Rosemary - Spoon University 
Lemon Pepper Bacon Wrapped Shrimp Skewers - Sauce + Style
Bacon Jalapeño Cream Cheese Poppers - Spoon University
Green Fries (AKA Crispy Baked Avocado Fries) - Sauce + Style
Tater Tot Nachos - Spoon University Hogs in a Blanket - Food & Wine Enjoy these last days of summer before it's too late!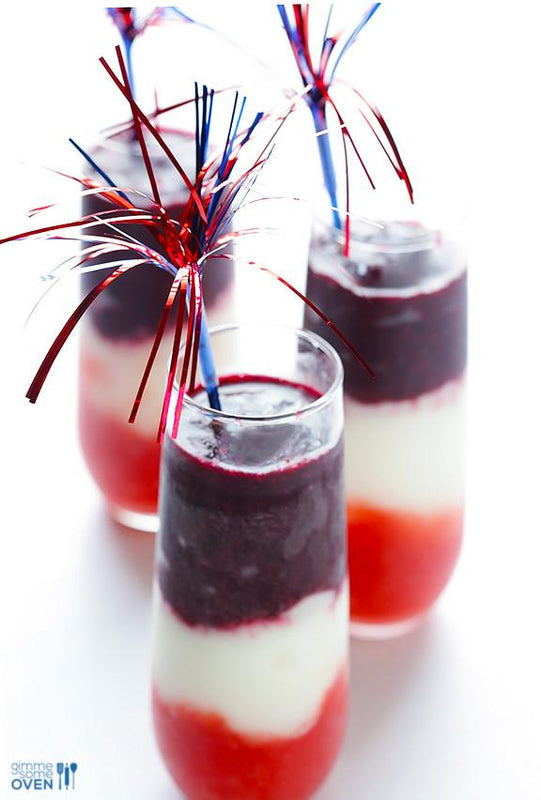 The Memorial Day BBQs are coming… We're already prepping our grills and rubbing down our tasty meats so we can rock this holiday like we've never rocked it before. Are you ready? It doesn't matter if you are hosting the most epic BBQ ever or you're planning on making the rounds, you need some killer recipes to wow everyone with. That's why we pulled together a list of our ultimate Memorial Day recipes, just for our piggy peeps to get in on. We've got the cream of the crop recipes here, from cocktails to desserts, snacks to the main grilling event. You'll find everything you need to make this Memorial Day weekend the best celebration EVER. The only question is, which ones will you be busting out like a boss?
Holiday Weekend Sipping Red White and Blue(berry) Margaritas - Gimme Some Oven DIY Fresh Fruit Ice Cubes + Cocktails - Sauce + Style Red, White, and Blue Sangria - Examiner.com Quick & Easy Margarita Shandy - Serious Eats Grilled Citrus Sangria - Sauce + Style Red White and Blue Ice Cubes - Momtastic Steak Island Beer Cocktail - Serious Eats Patriotic Punch - Sauce + Style
Grillmaster Favorites The Best Garlic Burgers Ever - Foodiecrush Ultimate Bacon Cheeseburgers - Serious Eats
Grilled Chili Rubbed Flank Steak - Sauce + Style Barbecue Bacon Burgers - Serious Eats
The Double Bacon Hamburger Fatty Melt - Serious Eats
Spicy Dry Rub Ribs - Sauce + Style
Snack Attack Sriracha Bacon Wrapped Stuffed Jalapeños - Sauce + Style Loaded Guacamole - What's Gaby Cooking? Bacon-Wrapped Onion Rings - Sauce + Style
Open-Faced Pulled Pork Sliders - Sauce + Style Sriracha Lime Baked Chicken Wings - Sauce + Style Sweet Finishes Firecracker Jell-O Cups - Cincy Shopper
Red White and Blueberry Yogurt Popsicles - the view from great island
Red Velvet Cupcakes - Your Cup of Cake
Independence Day Ombre Cake - Brit & Co. Happy Memorial Day, BBQ-lovin' fans! May your grills burn hot and your beers stay cold in the summer heat.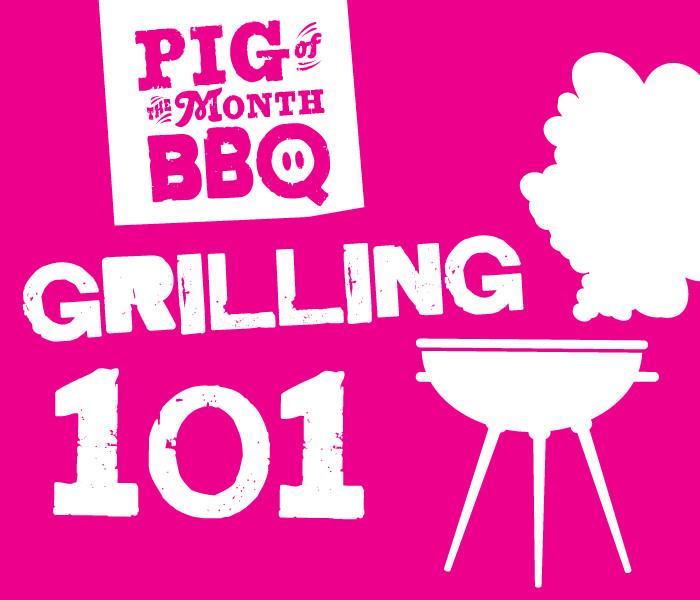 If you're anything like us, you're already busting out the charcoal and grilling ALL the things. Whether you are grilling up ribs, veggies or a whole lot of burgers and hot dogs, there's nothing better than the smell of burning coals and smoke. We get all sorts of grilling questions every year, from gas or charcoal preference to how to clean the grill. So this year we're going to be covering a ton of grilling recipes, techniques and tips and tricks throughout the summer! To kick things off, we've rounded up our most-asked grilling questions. Before you fire up those grills again, get to know your stuff!
What's better gas or charcoal? This is the ultimate grill question we get! There are a few factors that come into play to help you decide. First, price. Gas is more complicated and will cost more because of all the moving pieces inside the grill. Charcoal is a simpler grill so it will always be substantially cheaper. Second deciding factor? Taste. Gas burns clean so you'll get the char marks, but you won't get any special flavor in your food like using charcoal will get ya. Of course, gas grills will get to temperature faster and charcoal grills tend to take a long time to get hot. Gas grills are also a lot easier to clean up since charcoal grill cleaning can send ashes scattering all over the place. That's a lot of back and forth, you guys. Yea, we know. If you want our honest opinion, charcoal always wins out when it comes down to it. You get better flavor, better heat management and you aren't forking over as much money. When in doubt, go with the coal. Do I need to preheat my grill? YES. You need to preheat your grill whether you are using a gas or charcoal grill. A good rule of thumb is about 15 minutes for high temperatures (i.e. for searing) or 10 minutes for lower temperatures (i.e. for fish and such). Getting that preheat done before you start grilling the food will also help remove some of the residue left on the grill from past cooking.
How do I season my new grill? Oooohhhh look at you with your new killer grill! You are probably itching to get to grilling, but you have to season that baby first. No one wants the new grill residue on their food, trust us. Start with a cold grill and rub all the cooking surfaces down with canola oil. Wipe off any excess oil with a paper towel and light the grill. Let the grill heat up for about 15 minutes, or until the oil starts burning off and smoking. At this point the shiny finish that came with the grill should be turning dark brown or bronze. Turn off the grill and once coal, add a light coat of oil. To keep your grill in tip top shape, repeat this last light oil application step after each time you grill. Why you should never ever use lighter fluid...ever It's all about the taste and smell. If you use lighter fluid, you're going to get all those chemicals on your food. It's really pointless to use lighter fluid when you can use a chimney starter so easily. Plus no one wants to smell like lighter fluid all day. Yuck.
How do I deal with flare-ups? First, get that food off the grill so it doesn't get charred to oblivion. Then cover it up and wait it out. Flare ups survive off of the oxygen in the air so if you can smother it with the lid of the grill, do that. No matter what you do, DON'T squirt a water bottle on a flare up. It will get an ashy mess everywhere and it doesn't actually subdue the flare. Be sure to keep an extinguisher nearby though… Just in case.   Keep checking the blog for new Grilling 101 features throughout the summer. Your grill master status depends on it.  
Don't forget to check out our featured grilled recipes!
Grilled Chili Rubbed Flank Steak
Lemon Pepper Bacon Wrapped Shrimp Skewers
Recipes & recipes photos by Meghan Bassett
It's that one final long weekend before the holiday season starts kicking in, people. How many of you can even believe it's almost September?! The beginning of summer feels like it was just last week and now… Well the grilling season is coming to an end and we area little broken up about it. Labor Day Weekend is that final big blowout we prepare for the moment July 4th is all wrapped up. It's the last long weekend of the summer and we want to send out summer and the best grilling season yet in the best way possible - with ALL the food and booze. This is the most epic Pig of the Month BBQ recipe round up yet. All your favs from Sauce + Style are below. You'll find cocktails, main grilling favs, grilled sides and even some dishes that won't take up all the precious grill space. With these recipes, you'll be able to keep the festivities going all weekend long. That three-day weekend's got nothing on you because you're about to host the biggest blowout anyone's ever seen! Cocktails Grilled Pineapple Bourbon Smash
Strawberry Daiquiri Popsicles Pina Colada Popsicles Mojito Popsicles
Old-Fashioned Strawberry Rhubarb Margarita Grilled Mains Chipotle Bacon-Wrapped Juicy Lucy Burgers
Grilled Chili Rubbed Flank Steak Spicy Dry Rub Ribs Sweet Chile and Orange Ribs
Bacon Jam Burgers Craft Beer Can Chicken Gourmet Hot Dogs
Grilled Sides Mexican Street Corn Lemon Pepper Bacon Wrapped Shrimp Skewers
Fan Faves (no grill necessary!) Sriracha Bacon Wrapped Stuffed Jalapeños  Sriracha Lime Baked Chicken Wings
Pull Apart Bacon Garlic Cheese Bread Bacon Jam Tartlets
Spicy Homemade Potato Chips 1, 2, 3, 4 Pulled Pork Crescent Rolls Want to skip the hassle of cooking? We've got ya covered there too! Just head over to Pig of the Month BBQ to order everything you need. You have until August 30th to get in on the action. Hurry up and order to get it in time for your Labor Day celebrations!