Posts tagged: grilled steak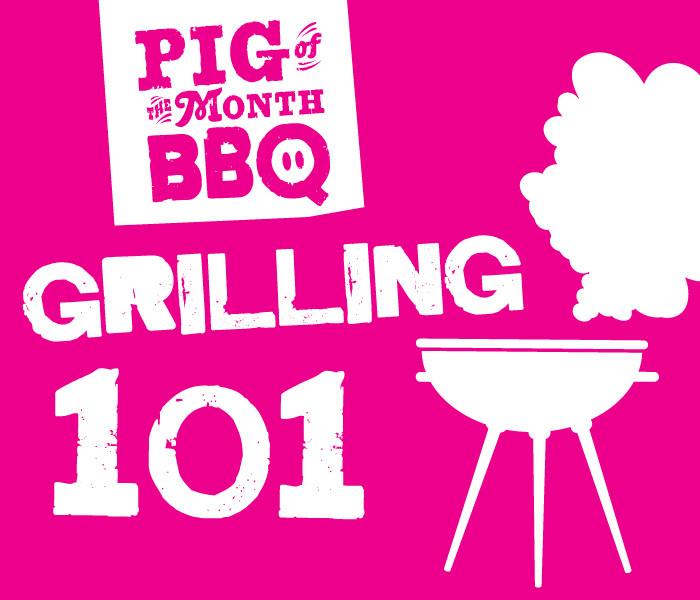 When you are grilling, there's always a little bit of pressure. It's not like cooking in a kitchen where you can control the temperature of the oven or stove within a few degrees. You're working with a grill that can sometimes be unpredictable depending on the weather and you're also dealing with direct fire. One of the most embarrassing things that can happen is having your food stick to your grill. Not only are you creating a giant mess to clean up later, the food itself looks like it's been ravaged by wild dogs. It might taste delicious, but everyone will be looking at it sideways. I mean, no one wants to eat food that looks like it's already been chewed to death. Don't make this rookie mistake, BBQ peeps. Know your Grilling 101 tips and never deal with food sticking to the grill again! Just watch the video below and you will have delicious, tasty food hot off the grill, looking pretty as a picture every time.
[vimeo 174374354 w=640 h=360]
How to Prevent Food From Sticking to the Grill from Pig of the Month BBQ.
Grilled Chili Rubbed Flank Steak is a super simple way to take your grilled steak to the next level of flavor. The wet rub infuses so much tastiness into the flank steak - you can't go wrong with this one!
Are you ready for Memorial Day?? I am tweaking my menu daily for the annual massive BBQ I host, and I was feeling a little stumped earlier this week. That is, until now. This grilled chili rubbed flank steak changed ev-er-y-thang for me once I made it. It's one of the simplest recipes I've ever created, but in terms of flavor, it's ridiculously complex. All of the flavors in the rub perfectly compliment the meat and that really good charred taste you get from the grill.
You can easily serve this bad boy as is or there are about a million other ideas you could try out. Throw it on a salad. Chop it up and add it to a grilled pizza. Serve it with tons of grilled veggies. You can even make some killer tacos or a Tex Mex inspired sandwich with this meat. The options are limitless and it'll take you less than 15 minutes of active cooking time to make it happen.
So obviously, you should be adding this recipe to your Memorial Day menu right NOW.
INSTRUCTIONS: In a small bowl, combine garlic, lime juice, chili powder, salt, cumin, paprika and cayenne.
Stir until all ingredients are incorporated.
Rub the paste all over the steak. Let rest in the refrigerator for 15 to 20 minutes.
Grill the steak on a hot grill or grill pan over medium-high heat until it reaches your desired doneness (approximately 6 to 8 minutes for medium). Remove from grill and rest for at least 10 minutes before slicing and serving.
Serve alone over rice, with salad or even in tacos! Give it an extra squeeze of lime for a touch of extra brightness too. Recipe & photos by Meghan Bassett