Posts tagged: gifts for him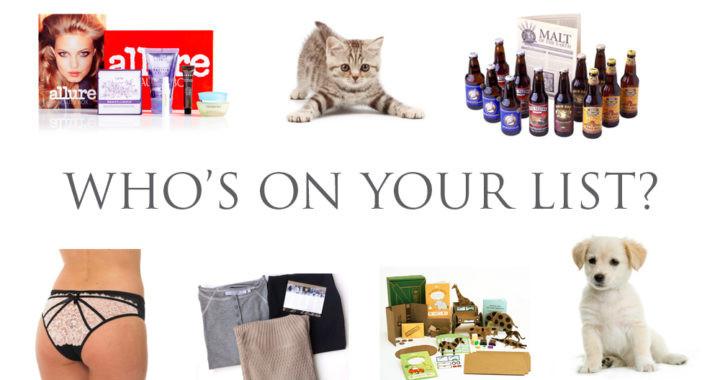 Do you ever wish you were a better gift giver? There are only so many fruit baskets and gift cards you can give before you start to see the disappointment in people's eyes when they open yet another tie from you. Instead of giving the same gifts you always give this year, why not give them (or even show yourself a little love with) a subscription gift box they'll love. We know, subscription boxes sound expensive. Funny enough, there are some seriously cheap ones out there that start at $6/month that'll still impress the heck out of whoever you send them to. From food to beer, pets to pampering, you can find a gift box for pretty much anyone now. Enclosed has narrowed down the list to 17 blow-your-mind subscription gift boxes that you gotta see...
You can get your boozy best friend a subscription to a Microbrewed Beer of the Month Club so they can always get their drink on (prices start at $28/month).
If your mom is way into cooking, get her a Raw Spice Bar monthly subscription so she can start experimenting with new and exciting flavors. It's only a measly $6 a month!
You might just want to show your best furry friend some serious love with a BarkBox or MeowBox subscription (prices range from $23 to $35/month). If you don't spoil them rotten, who will? Enclosed included these killer boxes, plus a little something special from yours truly in their roundup. We're already throwing our hands up and screaming "just take our money already!" With this many options, you'll never be accused of giving out a lame gift ever again. Read the entire list and get details on how to get them yourself right here on Enclosed!