Posts tagged: fruit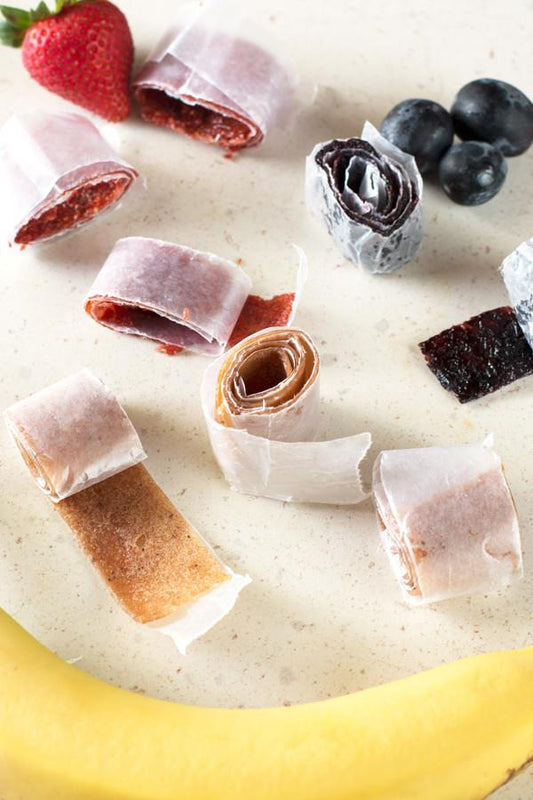 It's the middle of summer and some of you parents out there may be desperate for more ideas of fun activities and healthy snacks for the kiddos. We're here with another fantastic idea for not only a healthy 
snack,
 but a fun recipe to make with the kids, especially on a rainy day! Just make sure you are supervising during the hot handling portions of the recipe, of course!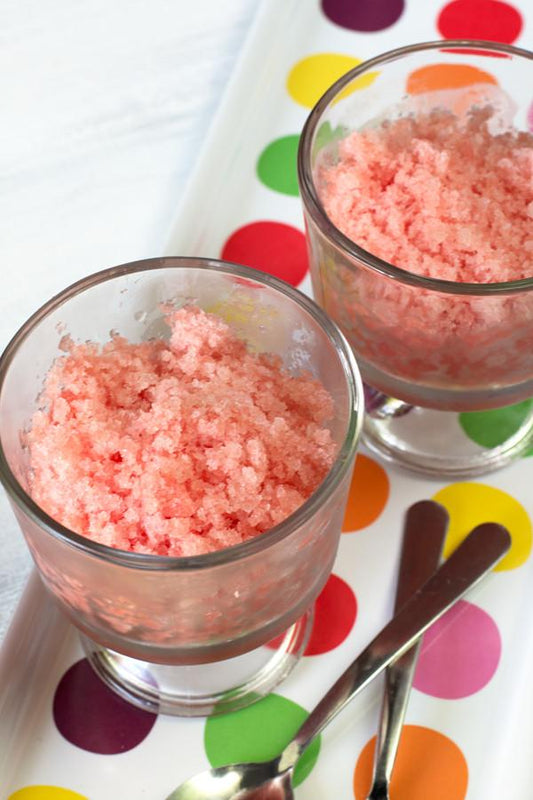 The kids are heading back to school SO soon. I'm guessing most of you parents out there couldn't be more excited for the summer to end. No more worrying about entertaining the kiddos all day long, you can rest easy that they'll be busy with school and homework for the majority of each day until the next break hits. Feel that sense of relief? Breathe it in. Enjoy it. Savor it. Hold onto it for the next couple weeks every moment you feel like pulling your hair out. To really get the excitement for the change in schedule going, why not start thinking about what homemade snacks you're going to be feeding the little ones when they get home from school? You might be tempted to just buy something so you don't have to worry about it, but making these homemade snacks is too easy to pass up. It'll save you tons o' cash if you just make these yourself, plus it can be a fun project (read: distraction) for the kids as they adjust to the new school year's schedule. From sweet to savory, I've got everything you could every want to feed the kiddos in a handy list right here.
Easiest 3 Ingredient Nutella Brownies - Kirby's Cravings Cinnamon Apple Rings - Fortune Goodies
Grilled Cheese Roll Ups - Coupon Clipping Cook 5 Minute Watermelon Strawberry Sorbet - Dashing Dish
Baked Apple Chips - The Viet Vegan No-Bake Peanut Butter Confetti Bars - Jerry James Stone
Cheesy Cauliflower Breadsticks - Jo Cooks Watermelon Granita - Sauce + Style
Pretzel Sticks - Sprinkled Side Up DIY Homemade Fruit Roll Ups - Sauce + Style
Taco Pizza Rolls - The Girl Who Ate Everything Frozen Chocolate Covered Banana Pops - Sauce + Style
Blueberry Oat Greek Yogurt Muffins - Running with Spoons Green Fries (AKA Crispy Baked Avocado Fries) - Sauce + Style Apple Almond Butter Stacks - Chef Mom Time to start pinning, parents! The summer only has a couple of weeks left...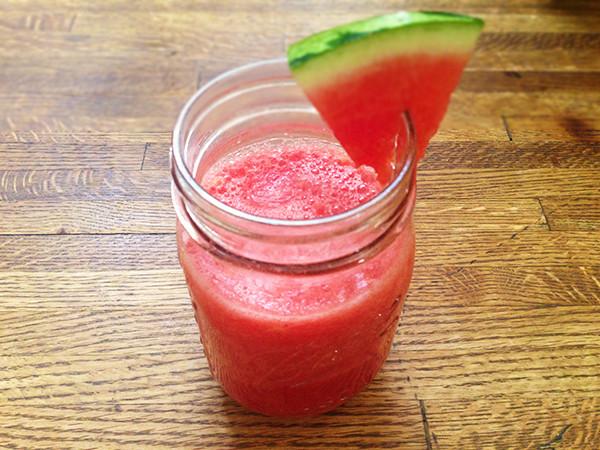 Heyyyyyy there friends! Here at Pig of the Month BBQ, you know we love our boozy breaks, especially when we're tending to those tasty meats on the grill. Those flames get HOT so we need a constant blur of cocktails to keep us cool and refreshed while we are hard at work during those backyard BBQ's. Every summer we look forward to packing our giant cocktail glasses with as much fresh fruit as we possibly can. There's no better time to take advantage of what's in season, and considering how much easier it is to make a cocktail versus baking or cooking with fresh fruit, we're alllllll over it. This week's roundup features the fruitiest cocktails around, perfect for adding to your happy hour lineup or even to just kick back with on a lazy Sunday afternoon. From mango to berries, watermelon to peaches, you get the best of all your fav summer fruits with this giant list of 15 killer cocktails. You might as well try them on so you can become a grill master AND master mixologist this summer. You've got big dreams, and we totally respect that. Stock up on the booze, because you know your friends and family will be knocking down your door the moment you start Snapchatting your mad cocktail skills.
Berry-licious Ice Tea Red Sangria - Culinary Hill Mango Mojito - Sauce + Style
Strawberry Rhubarb Margarita - Sauce + Style Rose Sangria - How Sweet It Is Fresh Fruit Ice Cubes - Sauce + Style
Blueberry Margaritas - Gimme Some Oven Strawberry Mojito Punch - Sauce + Style
Mango Margaritas - Minimalist Baker Watermelon Crush - Sauce + Style
Strawberry Bottomed Pineapple Margaritas - How Sweet It Is Bourbon Peach Basil Smash - Girl in the Little Red Kitchen
Blackberry Pineapple Smash - What's Gaby Cooking Cardamom Berry Smash - Today's Nest
OLYMPUS DIGITAL CAMERA[/caption] Kiwi Caipirinha - Evil Chef Mom Blackberry-Mint Julep - Food & Wine Time to raise that glass, friends. Cheers!
A little sweet, a little savory, a little spicy and a whole lotta meat... That's how I sum up this easy peasy chicken wrap! It has all the flavors you want to tickle your taste buds, but it won't take you more than 5 minutes to throw the thing together before you head off to work. In my opinion, this is the best lunch possible. It's full of meat to keep you full all day, but just because it's a little lighter than say, a double-cheeseburger with extra bacon, it doesn't mean that it won't keep ya going strong throughout the rest of your work day.
I seriously LIVE off things like these Spicy Hawaiian BBQ Chicken Wraps in January because I am so busy trying to stick to work resolutions and start the year off with a serious BANG. I need quick, easy and delicious in the middle of my day - because if it takes a long time to make and eat, I'll end up napping under my desk and I'm pretty sure the boss would frown on that whole idea... So get your grab-and-go from your own kitchen instead of hitting that pathetic little sandwich cart, and being disappointed with your lunch yet again. This meaty feast of goodness wrapped up inside this tortilla is all your heart (and tummy) needs!
INSTRUCTIONS: Warm each tortilla in the microwave for 10 to 15 seconds each. Spread each tortilla with half of the BBQ sauce. Divide the chicken, pineapple, bacon, and cheese evenly between the two. Sprinkle with red pepper flakes. Wrap one side over the center and then the other side over the center. Serve.
Shop This Post
Pig of the Month BBQ Pulled Chicken
Pig of the Month BBQ Love Me Tender BBQ Sauce
*Recipe and photos by Meghan Bassett