Posts tagged: crock pot recipe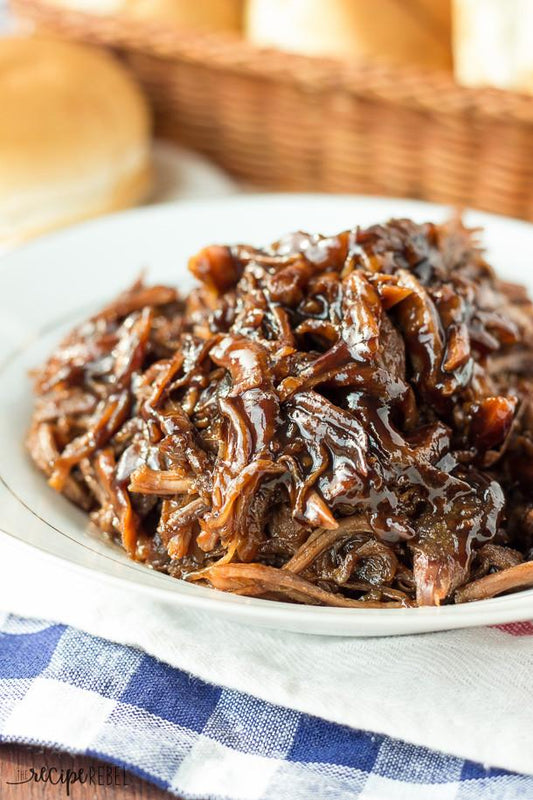 We're officially deep into crockpot season and it just so happens to be party season too! With all the football parties, holiday parties and dropping temperatures, we want to make our lives easier. That's why we're sharing these 13 best crockpot meats to whip up for a party. Now we don't know about you, but we don't love the idea of slaving in the kitchen all day and night long. While we love our cooking, when we are in party mode, we want to be part of the action wherever it's happening! This makes crockpot recipes so crucial to our party survival. Making a tender, delicious crockpot meat recipe means you can kick back, relax and even enjoy all that food you worked so hard on. With the main meat out of the way, you can turn any party into a self-serve array of deliciousness. From a taco bar to a brisket sandwich bar, pulled pork slider bar to wings and ribs, just set out the fixings and watch everyone's bellies get full. You can't go wrong with any of the recipes on this list, so the possibilities are endless!
Crockpot Salsa Verde Chicken - Diethood
Honey Balsamic Pulled Pork - The Recipe Rebel Hard Cider Pulled Pork - Flavor the Moments
Slow Cooker Chipotle BBQ Ribs - Mariah's Please Plates Easy Crockpot Sloppy Joe - Petite Allergy Treats
Crockpot Pork Carnitas - Live Well Bake Often BBQ Pulled Chicken Sliders - My Kitchen Craze
Easy Slow Cooker Pork Roast with Hoison-Blackberry Sauce - Floating Kitchen
Slow Cooker Soy and Lime Chicken Wings - Spoonful of Flavor
Slow Cooker Sweet and Spicy Pork Shoulder - How Sweet It Is Crockpot Root Beer Pulled Pork - Sauce + Style
Slow Cooker Texas Smoked Brisket - Sauce + Style
Slow Cooker Beer & Mustard Pulled Pork - Sauce + Style Just don't forget to drop us an invite to the big party, mmkay?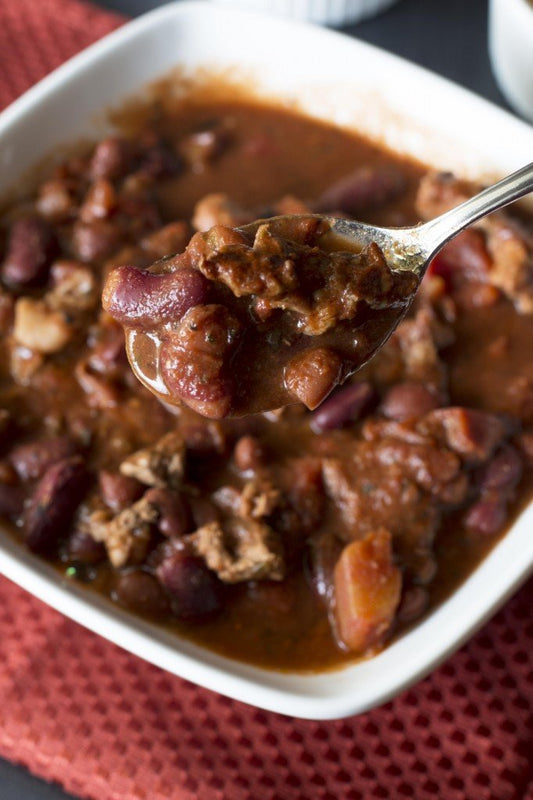 Some of you might pull out the slow cooker all year long, but if you're anything like us, you spend most of your time in the warmer months putting that grill to work. Now that the temperatures are starting to dip and the grills are getting their last hurrah, we're looking ahead to crockpot season. Is anyone else as excited as we are about this?!  There's nothing like coming home to a delicious meal all hot and ready, simply waiting for you to dish up, at the end of a long hard day. Those days seem to get even longer and harder as the cold temperatures set in and you get a bit of a chill walking from your car to your front door. We love putting our slow cookers to the test all fall and winter long, so we've rounded up the ultimate list of comfort crockpot foods to keep your belly and your heart happy! From classics like beef and bean chili, to new favorites like mozzarella stuffed meatballs, you'll be able to cure any weekday blues just a few minutes after you get home.
Slow Cooker Sriracha Bacon Mac N Cheese - Sauce + Style Slow Cooker Beef & Bean Chili - Sauce + Style
Slow Cooker Texas Smoked Beef Brisket - Sauce + Style Slow Cooker Lasagna - Sauce + Style
Crockpot Root Beer Pulled Pork - Sauce + Style Slow Cooker Melt-In-Your-Mouth Pot Roast - Joyously Domestic
Slow Cooker Mozzarella Stuffed Meatballs - Le Creme de la Crumb Slow Cooker Chicken Tortilla Soup - Rotel
Best Slow Cooker French Dip Sandwiches - Carlsbad Cravings Crockpot Hot Chocolate - Sauce + Style
Slow Cooker Broccoli Beef - Le Creme de la Crumb
Crockpot Sunday Sauce - Half Baked Harvest
Crockpot Beer Braised Chicken - Half Baked Harvest
Crockpot Carne Asada Nachos - How Sweet It Is Slow Cooker Pumpkin Pie - She Knows Be sure to keep up with our blog posts all month long because October is going to be ALL about the crockpots!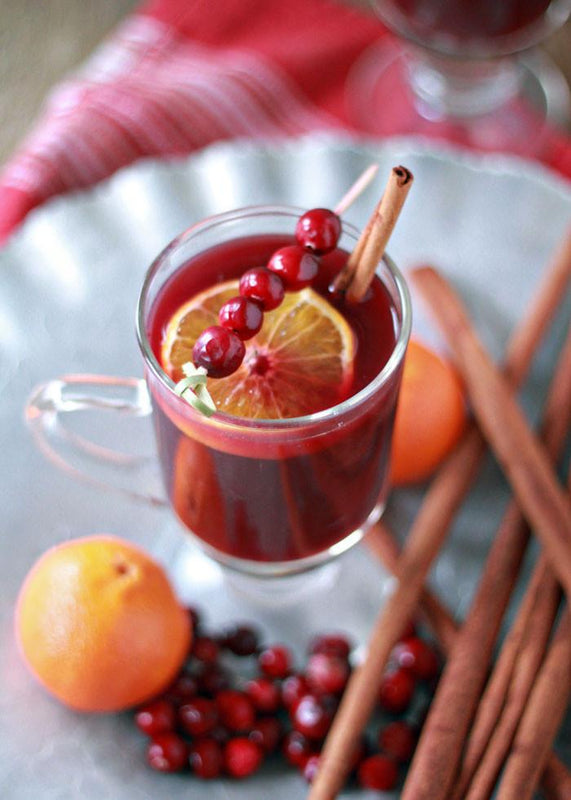 You know that warm feeling when you are enjoying a cocktail? The boozy heat that rises inside of you and makes you feel all cozy and happy from the inside out. You know the one I'm talking about, right? It's the one that makes you grateful for everything in your life as you let the stress of the day wash away in a single sip. Now imagine that happy feeling, but multiply it by about 5,000. That's the feeling I get whenever I sip on a really good warm cocktail, like mulled wine or warm boozy cider. It's like a warm hug for your belly that your entire body can sink into and enjoy. You all know we've been putting our crockpots to work already this month, but we can't forget about one of the most important kinds of recipes. Big batch cocktails... Whether you have a party coming up you need drinks for, or you are simply craving a perfectly balanced, warm cocktail, the cocktails we've rounded up below are the simplest ones around. They pack in the flavor and the warmth, without making you do any work. While it's brewing away in the slow cooker, you can simply sit back and enjoy the season. You'll find some classics in the list below - and even some fun new twists on your favorite nonalcoholic beverages! We absolutely can't stop, won't stop with any of these; and we're pretty dang sure you won't be able to either...
Slow Cooker Spiced Wine - Well Plated
Crock Pot Cranberry Cider - Kleinworth & Co. Slow Cooker Cranberry-Orange Mulled Wine - Kitchen Treaty
Slow Cooker Gingerbread Latte - The Cookie Rookie
Slow Cooker Peppermint Vanilla Lattes - Kitchen Treaty Slow Cooker Maple Pumpkin Spice Lattes - The Yummy Life
Slow Cooker Mulled Wine - The View From Great Island Slow Cooker Winter Rose Sangria - Hungry Girl Por Vida
Mulled Wine - Gimme Some Oven
Hot Caramel Apple Cocktail - Busy Mommy Cheers everyone!