Posts tagged: chocolate covered bacon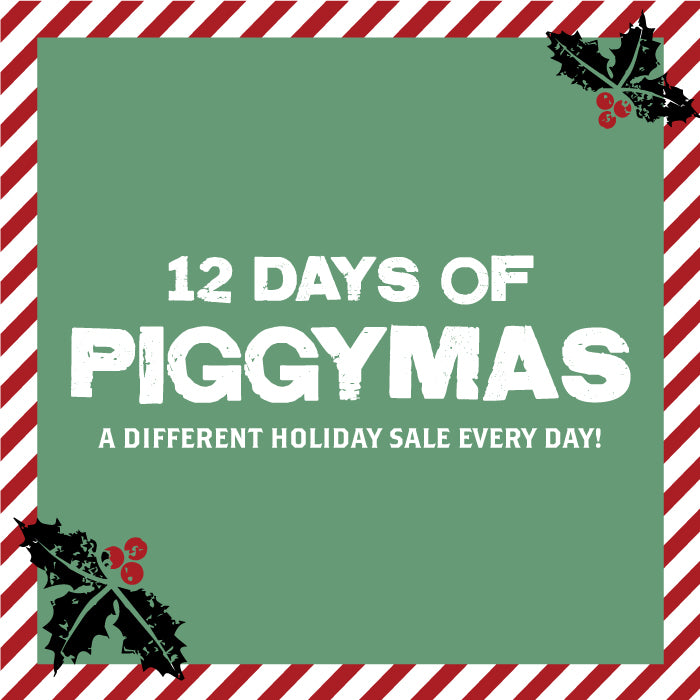 We're back with our favorite holiday giveaway and we're looking to spread a little holiday cheer...with BBQ sauce from ear to ear! :) We'll be giving away a little something tasty everyday for the next 12 days, so stay tuned on our Facebook page and find out more details below!
For our 12 days of Piggymas, we're sending you:
Day 1: A BBQ sauce sampler
Day 2: A trio of sweet and salty snacks - chocolate covered bacon, bacon jam and caramel cheddar bacon studded popcorn
Day 3: A bloody mary themed package with bloody mary mix, 1lb of peppered bacon, AND 1lb applewood smoked bacon
Day 4: 3 pounds of pulled meats; a little pork and a little chicken
Day 5: A bacon lovers dream with 3 specialty flavors of bacon
Day 6: Ribs!! 3 slabs of the good stuff, delivered
Day 7: All the sausage your heart could desire – sent to your door
Day 8: A heaping amount of BBQ brisket and baby back ribs…mmm mmm mmmm
Day 9: 6lbs of our best selling bacon and sausages
Day 10: A holiday ham to enjoy – we'll do all the cooking
Day 11: 6 slabs of ribs to enjoy for Christmas Dinner
Day 12: A mix of all of our best sellers; baby back ribs, pulled pork, BBQ sauce, brisket and bacon!
Look for instructions on how to enter each day on Facebook!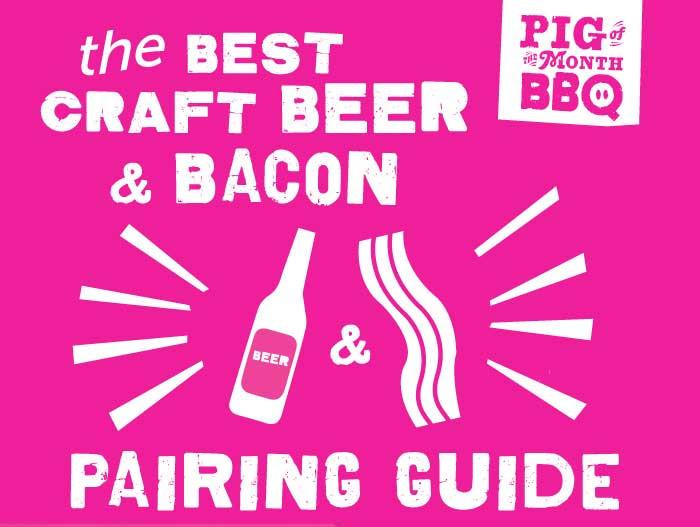 Pig of the Month Best Bacon & Craft Beer Pairings?
Oh yea, you heard that right...
You all know we love our bacon, but what we also love to indulge in is beer. There are so many diverse beer styles out there that compliment all sorts of flavors, it may seem a little impossible to choose. For our fellow beer and bacon lovers out there, isn't it about time you knew how to pair your favorite Pig of the Month BBQ bacon flavor with craft beer? We thought so. It took a lot of hard work on our part, tasting all that bacon and beer to create the perfect pairing guide for you all, but we did it. For the good of the TEAM. Such sacrifice, we know. The following Pig of the Month Best Bacon & Craft Beer Pairings guide gives you everything you need to know, so you can have even more excuses to indulge in more bacon and beer. You're welcome.
Happy pairing, piggy fans!
Shop This Post
Coffee & Red Chili Pepper Bacon
Extra Thick Hickory Smoked Bacon
March Munchie Madness is BACK!
Do you know what time it is?? GAME TIME. March Madness is upon us with all your fav teams facing off in that good ol' tournament they call 'the big dance.' This has become our fav time of the year because it's the one time we can bust out all the munchies we want while streaming the TV loud and proud at work all day, erryday. We root for the upsets and keep extra beer in the fridge, ready to celebrate at a moment's notice. The question is, what will YOU be snacking on to fuel yourself through all those nail biter moments of the final games? It's your turn to tell us what you want to chow down on…March Munchie Madness is BACK! We're here to kickoff our 2016 Bracket Contest. It's simple – every few days tune in to vote for your favorite snack pick in 4 different categories, all the way to the final munch off. There will be a prize given for each winning game! The March Munchie Madness Prizes Are: Morning Meats: Win a bacon & sausage sampling including 1lb each of our best-selling sausages and 1lb each of our best-selling bacon Desserts:  Win a duo of chocolate covered bacon and applewood bacon salted caramels Classic BBQ:  Win 6 racks of ribs and sauce to slather it all down Snacks:  Win the ultimate sweet and salty snack pack For the semi-finals and finals you could win a HUGE package with tons of tasty meats and treats! Here's the March Munchie Madness breakdown:
Facebook
and
Instagram
to see more ways to enter.