Posts tagged: bloody mary mix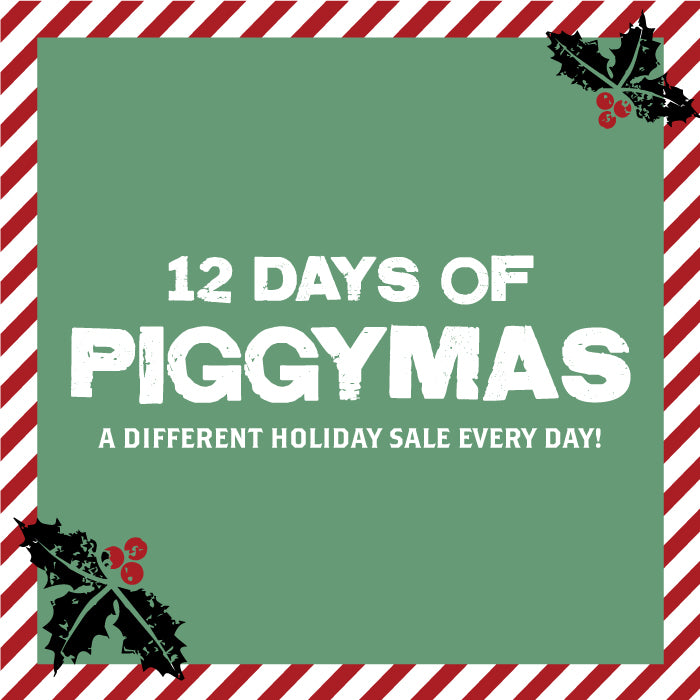 We're back with our favorite holiday giveaway and we're looking to spread a little holiday cheer...with BBQ sauce from ear to ear! :) We'll be giving away a little something tasty everyday for the next 12 days, so stay tuned on our Facebook page and find out more details below!
For our 12 days of Piggymas, we're sending you:
Day 1: A BBQ sauce sampler
Day 2: A trio of sweet and salty snacks - chocolate covered bacon, bacon jam and caramel cheddar bacon studded popcorn
Day 3: A bloody mary themed package with bloody mary mix, 1lb of peppered bacon, AND 1lb applewood smoked bacon
Day 4: 3 pounds of pulled meats; a little pork and a little chicken
Day 5: A bacon lovers dream with 3 specialty flavors of bacon
Day 6: Ribs!! 3 slabs of the good stuff, delivered
Day 7: All the sausage your heart could desire – sent to your door
Day 8: A heaping amount of BBQ brisket and baby back ribs…mmm mmm mmmm
Day 9: 6lbs of our best selling bacon and sausages
Day 10: A holiday ham to enjoy – we'll do all the cooking
Day 11: 6 slabs of ribs to enjoy for Christmas Dinner
Day 12: A mix of all of our best sellers; baby back ribs, pulled pork, BBQ sauce, brisket and bacon!
Look for instructions on how to enter each day on Facebook!