Posts tagged: bloody mary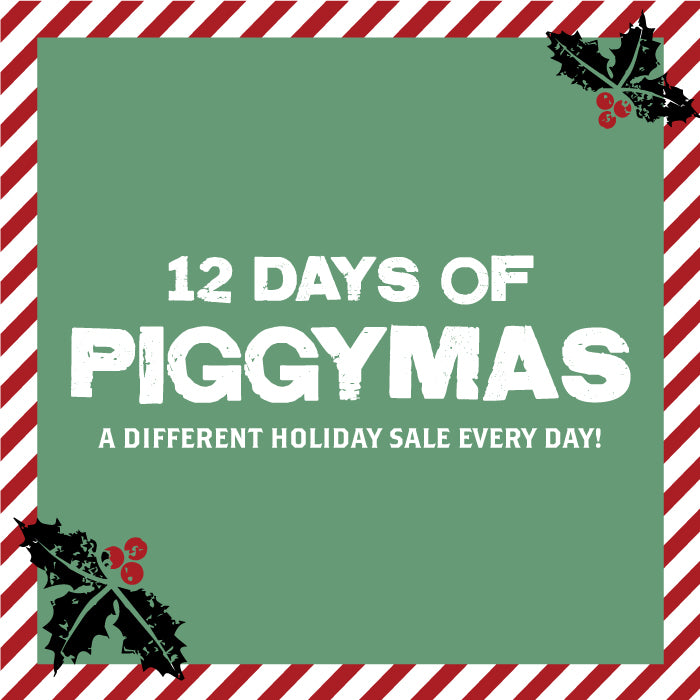 We're back with our favorite holiday giveaway and we're looking to spread a little holiday cheer...with BBQ sauce from ear to ear! :) We'll be giving away a little something tasty everyday for the next 12 days, so stay tuned on our Facebook page and find out more details below!
For our 12 days of Piggymas, we're sending you:
Day 1: A BBQ sauce sampler
Day 2: A trio of sweet and salty snacks - chocolate covered bacon, bacon jam and caramel cheddar bacon studded popcorn
Day 3: A bloody mary themed package with bloody mary mix, 1lb of peppered bacon, AND 1lb applewood smoked bacon
Day 4: 3 pounds of pulled meats; a little pork and a little chicken
Day 5: A bacon lovers dream with 3 specialty flavors of bacon
Day 6: Ribs!! 3 slabs of the good stuff, delivered
Day 7: All the sausage your heart could desire – sent to your door
Day 8: A heaping amount of BBQ brisket and baby back ribs…mmm mmm mmmm
Day 9: 6lbs of our best selling bacon and sausages
Day 10: A holiday ham to enjoy – we'll do all the cooking
Day 11: 6 slabs of ribs to enjoy for Christmas Dinner
Day 12: A mix of all of our best sellers; baby back ribs, pulled pork, BBQ sauce, brisket and bacon!
Look for instructions on how to enter each day on Facebook!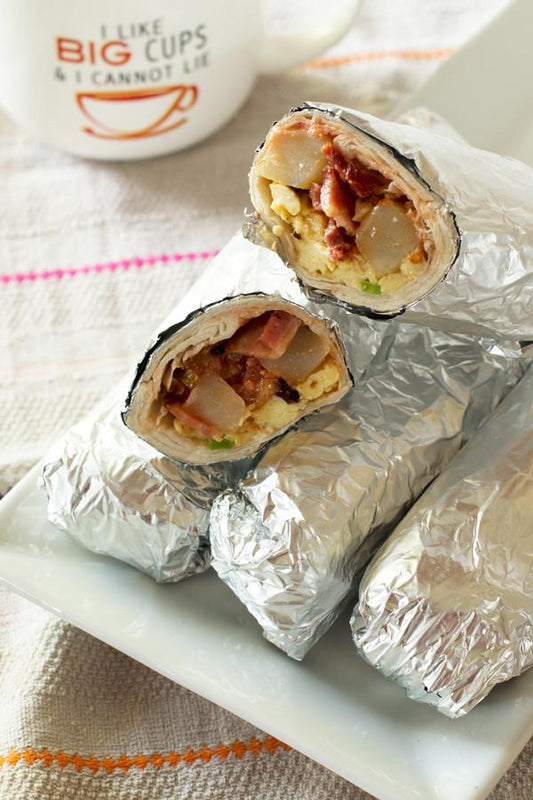 We've all been there… The morning after an epic night out filled with a pounding heading, aversion to light and a pain in your stomach that could or could not be helped by food.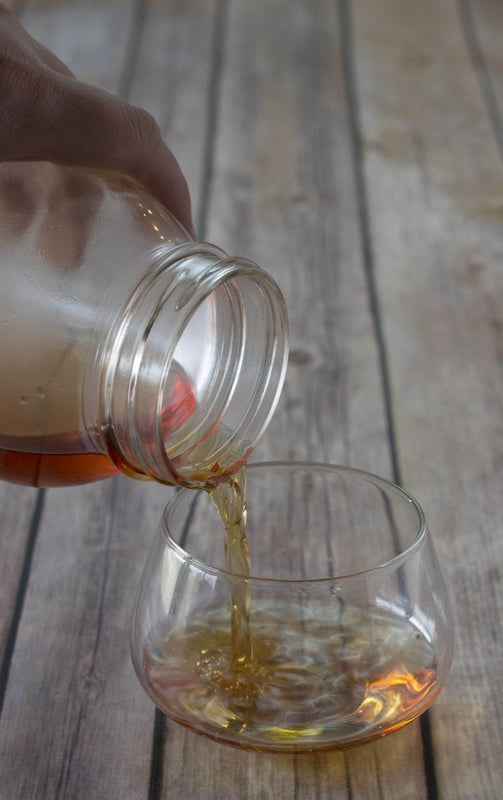 The first week of football is wrapping up and we couldn't be more excited. We are sad to see the end of summer so clearly, but all that football and tailgating amazingness in front of us is comforting our souls hardcore right about now. You know we are allllll about that tailgating food, but we also want to make sure we have the drinks part covered for y'all too. What's a tailgate party without some booze anyway? So we're bringing you these 15 fall cocktails to keep your tailgating spirits high (and extra boozy). These cocktails have all that apple and pumpkin goodness you start craving the moment September 1st rolls around, plus some extra odds and ends cocktails to give you a break once you start wearing yourself on everything apple and pumpkin. One of our favorite manly drinks below (pictured above) is Smoked Bourbon with Candied Bacon. Our smokers are running well into fall, low and slow, so we take advantage of that smoke by bottling it up with some bourbon. Top it with a slice of candied bacon and all the dudes out there basically melt as soon as they see it. It's also the perfect consolation prize if someone's team loses. As long as you give them one of these, you can mock them all you want.
DIY Brunch Bloody Mary Bar - Sauce + Style Apple Cider Margaritas - How Sweet It Is
Mulled Apple Cider Sangria - A Night Owl Bourbon Caramel Milkshake - Sauce + Style
Pumpkin and Apple Cider Fizz - Kitchen Konfidence Fresh Cranberry Margaritas - Cookie + Kate
Bourbon Apple Cider - Set the Table Cranberry Apple Cider Cocktail - Jelly Toast
Pumpkin Spice Whisky Cocktail - Dishing Up The Dirt Mexican Pumpkin Punch - We Are Not Martha But Can't We Try?
Apple Pie Bourbon Shots - Delish
Apple, Pumpkin Beer Cocktails - Cooking and Beer Pumpkin Old Fashioned - Saveur
Punch A La Taylor - Saveur Smoked Bourbon with Candied Bacon - Sauce + Style Cheers, y'all!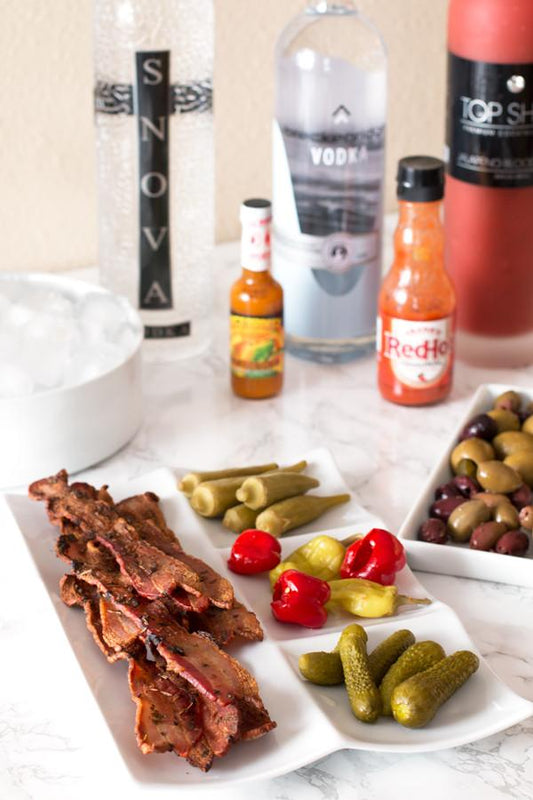 Labor Day weekend is pretty much HERE people. If you haven't been planning your weekend menu, you might be in a complete panic right about now. Maybe you are really on top of it and have the entire weekend planned, gone grocery shopping and are already starting massive prep for an epic weekend of grilling (if this is you, serious props because danggggg). Either way, you're going to need some cocktails to alleviate the stress or to enjoy after all your slaving in the kitchen and over the grill. Let's face it, you know you're going to basically be hammered the entire weekend and you can't survive on vodka tonics for three days. To go along with that massive menu you've got going on, you need some serious drink variety in your grilling lives. Here's the ultimate list of drinks that'll get ya nice and twisted, but don't taste like pure alcohol (we've all grown out of loving that taste since college, right?). There's some fancy AF cocktail, some fruity cocktails, and even a few manly cocktails that the men will gladly kick back with instead of a cold beer. We'll just be kicking back with these as the final long summer weekend rolls by if you need us.
WTF?! Punch - Delish.com DIY Bloody Mary Bar - Sauce + Style (pictured at the beginning of this post!)
The Pineapple Hop - Serious Eats Watermelon Sangria - Delish.com
Mezcal Mary with Roasted Jalapeño and Bacon - Serious Eats Grilled Peach Whiskey Sour - Serious Eats
Cucumber Cooler - Minimalist Baker Grapefruit Mimosas - The Brewer & The Baker Bad Idea - Supergolden Bakes
Lillet Rose Spring Cocktail - Martha Stewart Grilled Citrus Sangria - Sauce + Style
Smoked Bourbon with Candied Bacon - Sauce + Style Boozy Blueberry Lemonade with Lavender - Swooned Thirsty yet? Time to say cheers and guzzle these bad boys down already. Have a happy and safe Labor Day weekend piggy peeps!