Posts tagged: BBQ set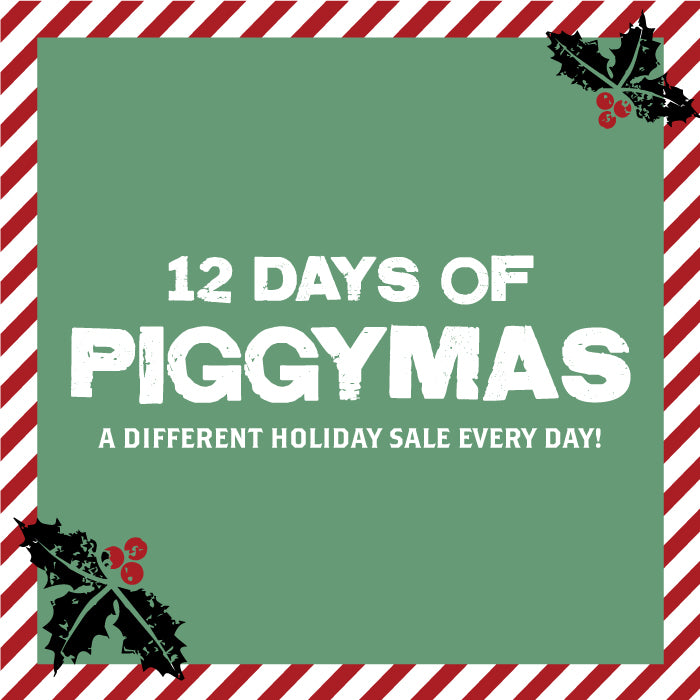 We're back with our favorite holiday giveaway and we're looking to spread a little holiday cheer...with BBQ sauce from ear to ear! :) We'll be giving away a little something tasty everyday for the next 12 days, so stay tuned on our Facebook page and find out more details below!
For our 12 days of Piggymas, we're sending you:
Day 1: A BBQ sauce sampler
Day 2: A trio of sweet and salty snacks - chocolate covered bacon, bacon jam and caramel cheddar bacon studded popcorn
Day 3: A bloody mary themed package with bloody mary mix, 1lb of peppered bacon, AND 1lb applewood smoked bacon
Day 4: 3 pounds of pulled meats; a little pork and a little chicken
Day 5: A bacon lovers dream with 3 specialty flavors of bacon
Day 6: Ribs!! 3 slabs of the good stuff, delivered
Day 7: All the sausage your heart could desire – sent to your door
Day 8: A heaping amount of BBQ brisket and baby back ribs…mmm mmm mmmm
Day 9: 6lbs of our best selling bacon and sausages
Day 10: A holiday ham to enjoy – we'll do all the cooking
Day 11: 6 slabs of ribs to enjoy for Christmas Dinner
Day 12: A mix of all of our best sellers; baby back ribs, pulled pork, BBQ sauce, brisket and bacon!
Look for instructions on how to enter each day on Facebook!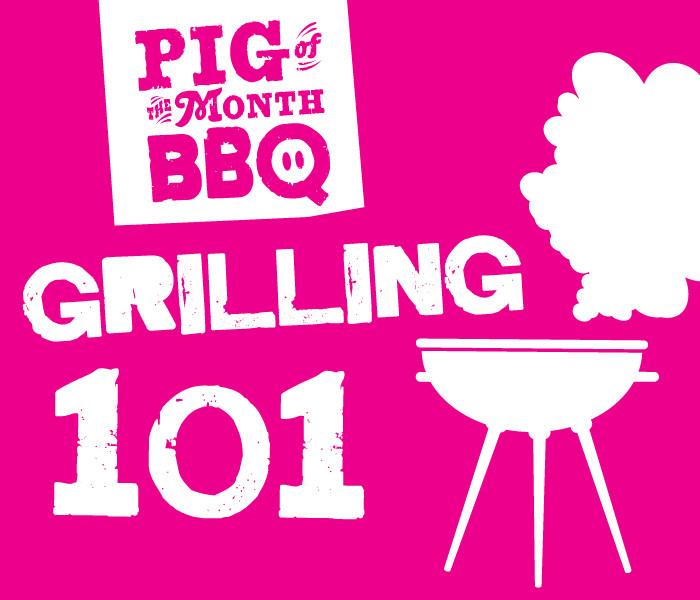 The ultimate question from anyone hoping to become a grill master this summer is... what kind of tools and grill should I be using? With all the tools and grills out there, both good and bad, it can be tough to know which ones you should be investing your money in. As grilling pros (not that we are trying to brag or anything), we want to make your grilling lives easier. So we're rounding up the top tools and grills on the market right now to make your decision-making process a bit easier. All the essentials are here! It doesn't matter if you are a seasoned grilling pro or just starting out, this roundup of tools and grills is the one guide you should be reading this summer. It's about time you finally invested in some good tongs isn't it...? The answer is yes. It's always yes. Who's ready to spend a little cash? It's all for a worthy cause... Delicious, juicy BBQ.
Best Grilling Tools
You can't start off a roundup of grilling tools without some reliable tongs. These OXO Good Grips Tongs are sturdy and will stand the test of time, without breaking the bank.
Yes, you need to actually clean that grill. We know it's a pain, but no one wants to eat meat that tastes like the shrimp you grilled last night. Grab this Weber brush and thank us later.
Brushing those ribs with sauce? Use this bomb extra long OXO Silicone Basting Brush for maximum coverage.
In our top grilling questions roundup, we told you the benefits of using a chimney starter versus lighter fluid. This Weber Rapidfire Chimney Starter will get things heating up fast.
If you are never sure when those steaks hit medium rare, skip the fuss and use this handy ThermoPro Wireless Remote Meat Thermometer. Yep, you read that right - it's wireless.
Know a wannabe grill master or simply want to have them all to yourself? Snag this Cuisinart Stainless-Steel Grill Set or this BBQ Grill Tools Stainless Steel Set and you'll be set for life.
A grill master would never be caught without his/her skewers. These X-Chef Stainless Steel Skewers are the BOMB.
Have all the essentials now? Great! Top it all off with some Cedar Grilling Planks to hit some next level grilling this summer.
Best Grills
All of these grills are seriously killer when it comes to getting the most bang for your buck. You've got top of the line down to more moderate options here, for both gas and charcoal. Take a look at each and decide which one is right for you! All we know is, if you don't have a grill or want an upgrade, there's no better convincing that a pile of tasty barbecued meats.... Can you see it? We sure can.
Char-Broil Classic 4-Burner Gas Grill
Weber Original Kettle Premium Charcoal Grill
Napoleon Rodeo Charcoal Kettle Grill
Weber Performer Deluxe Charcoal Grill
Lodge Pre-Seasoned Sportsman's Charcoal Grill
Disclosure: This posts contains affiliate links. If you purchase a product through an affiliate link, your cost will be the same but Pig of the Month BBQ will automatically receive a small commission. As always, we love your support!